Content
Writing Effective and Accessible Web Content (And The Skills You Need To Ace It)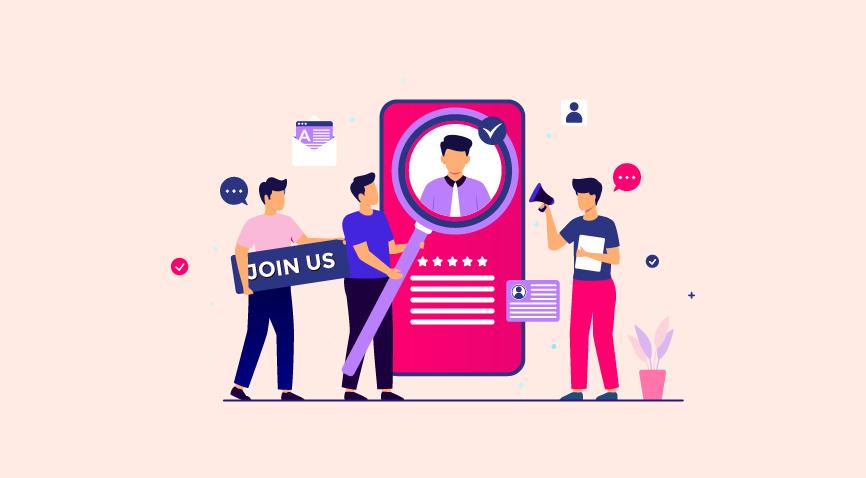 Every second, Google receives 40,000 search queries, translating to 1.2 trillion searches per year worldwide. Increasingly, the world comes to the internet to find information, answers, suggestions, and even opinions – and at the core of the solution to each of these queries is text matter.
Table of contents
Content Writing Skills to Have in 2022
Web Content Accessibility Guidelines
Key Takeaways
Conclusion
FAQs
Every second, Google receives 40,000 search queries, translating to 1.2 trillion searches per year worldwide. Increasingly, the world comes to the internet to find information, answers, suggestions, and even opinions – and at the core of the solution to each of these queries is text matter.
The internet has replaced the dictionary, the encyclopedia, and the newspaper. But have writers, copywriters, and journalists optimized their content writing skills for the web? A lot of language education still revolves around pre-digital era media. For example, in school, we learn to write letters (not emails), create monologues for a speech competition (not scripts for podcasts), and read novels and essays (not eBooks and blogs).
While there's value to be derived from these pursuits, today's content writers need to be able to tweak these article writing skills and adapt to what works for the web. To write effective website content, one needs to adapt to the changes and make the content mobile-friendly. Search engine optimization (SEO) and keyword research are crucial in writing effective web content. Whether you consider yourself a novice writer or are an accomplished freelancer, following these web content writing tips can help you learn how to write search engine-friendly, accessible and lucid content for the web.
Content Writing Skills to Have in 2022
Effective website content writing communicates its intended message to its intended audience, i.e., good content is measured by its effectiveness. To understand how web content is perceived, take a look at this comparison between web and print:
| | | |
| --- | --- | --- |
| | Understanding the web | Understanding print |
| How does the text appear to a reader? | Text on digital screens is harder to read due to color, luminosity, flicker, and glare. As a result, reading online is 10% to 30% slower. | Text on print is not strainful to the eye. But there is no control over how the text appears, i.e., font size, color, or type. |
| How does a user read? Tracking the eyeball. | Web readers scan a page, i.e., they scroll down the page searching for keywords to find the exact information they need. | Print reading is less task-oriented, where readers can take time to extract maximum information. |
| User behavior | Task-oriented Problem-solving Impatient and critical Averse to long-form content that requires scrolling | Detail-oriented Knowledge-seeking Attentive Does not mind or actively seeking long-form content |
Conclusion: Brevity is key when it comes to web content. Aim to make your copy scannable, concise, and objective.
Effective web content is
Clear and concise: Write to the point and avoid jargon and acronyms.
Short: Make each sentence brief and memorable.
Active: Write in such a way that a user is tempted to take action.
Positive: Talk about what can be done, not about what can't be done.
Specific: Address one particular challenge or issue at a time. Address the audience and convey empathy over sympathy.
Take a look at the examples below and note the possible impression it creates on you.
Which support team are you most convinced by?
| | | |
| --- | --- | --- |
| Text | Tone of Voice | Possible impression |
| 24/7 SupportOur technically efficient support team will ensure that your website is live round the clock without any glitch. They are there to guide, assist and help you with the process of hosting your website and more. | Technical, verbose, distant – refers to support team in the third person | Quite "salesy" |
| 24/7 Managed WordPress Hosting SupportOur in-house team is always at hand to help you grow your presence online. You can reach out to us via chat or phone 24 hours a day 7 days a week. | Concise, action-oriented, personal yet professional | Easy to understand. Prompts trust-building through action. |
| 24/7 AWARD-WINNING SUPPORTLeave all your website hosting worries to us. | Informal and non-technical | Salesy and vague but attention-grabbing |
For new writers, reading your work aloud is the best way to get used to web writing. If you find yourself sounding jargony with words that have no flow or are vague and inconsistent, then you should change the structure of a sentence.
2. Following the tone of voice principle
Grammarly users receive a mail once a week that shows stats on 'Tone'.
But what is tone, and why is it important for effective web write-ups?
To understand tone, take a look at the example below:
The Soul Tree cosmetics brand focuses on the use of natural ingredients. Their target audience is likely to be older women (mostly professionals) who don't mind spending some extra bucks on getting the best treatment for their skin.
The tone of voice: To the point, subtle, informative, neutral
In contrast, ColourPop is an affordable skincare brand that focuses on fun colors. Their target audience is likely to be younger women (mostly teenagers and college students) who constantly search for the latest or trendy products.
Tone of voice: Evocative, exciting, cheerful, friendly, and conversational
Neither is wrong nor right, or good or bad. The content on the website simply reflects the voice or personality of their audience.
To understand the tone you must follow, read existing content on a website before starting your work. Try to emulate the website's "personality" as much as possible. Check out the brand's social media pages to research the target audience. Make conclusions about the intended readers:
Characteristics
Behavior
Gender
Age
You should also pay attention to the goal of your write-up. For example, writing a message about your 24×7 customer service aims to 'reassure' readers and gain trust. Writing copy for a discount coupon aims to 'encourage' readers to buy products.
You can think of goals as action words:
Inform
Reassure
Promote
Remind
Warn
Instruct
You can also opt for web content writing agencies to do this work for you or hire internal content writers with the required expertise.
3. Making text scannable and search engine-friendly
As mentioned before, web readers tend to scan pages rather than read word by word. So here are some web content writing tips so that, you can make your text scannable:
Break topics into headings and subheadings
Keep the length of paragraphs limited to 3-5 sentences
Use lists for items belonging to the same category
Use tables to present data and make comparisons
Use bold, underline, capitals, and italics to provide emphasis (must be used sparingly)
Distribute keywords throughout the piece. Do not stuff keywords in one or two paragraphs.
Web readers are impatient as they are eagerly looking for answers. Effective website content writing is done in plain English so that it's easy to parse.
Follow these golden rules for writing simply:
Use everyday words
Never use two words when one will do. For example, very beautiful vs. gorgeous
Avoid foreign words. Carpe diem. Cul de sac. Ad hoc.
Avoid nominalizations (i.e., turning verbs into nouns), e.g., use 'to engage staff' instead of 'to ensure the engagement of staff.'
Use active voice
5. Optimize for clarity and conciseness
Writing effective website content means writing simply and concisely. There is no extra flamboyance or complex jargon. Writing with clarity means removing all potential causes of confusion and misunderstanding.
Tip: Here are some rules for writing clearly:
Avoid clichés, buzzwords, and metaphors
Avoid jargons
Provide the full names of acronyms and abbreviations
Write instructions in the imperative form – e.g., 'Fill out this form to apply.' Not 'If you wish to apply, please complete the form below.'
6. Ensuring quality
Before you hit the publish button, it's important to check the quality of your work. Here are some tools you can use for the same:
Check grammar using Grammarly
Check readability using the Hemingway app
Edit your work only after a gap of one to two hours. You will read the content with fresh eyes.
Support all your facts and statistics with sources. Make sure you have linked the right pages.
Find areas where you can link content within your website.
Be open to criticism and rework. More often than not, your editor, manager, or client is simply trying to ensure consistency across the board. Remember that most websites are collaborative efforts, not one man's work.
With these key web content writing tips, you're now well equipped to be a better web writer. Practice your way with words, and you'll soon be able to follow these rules like muscle memory.
Web Content Accessibility Guidelines
How to write effective content for the web? Adhere to these Web Content Accessibility Guidelines (WCAG) to write the most accessible website content:
Perceivable guidelines:
Insert Alt text in images, videos, and time-based media like presentations and slideshows.
Write adaptable and straightforward content in a simple layout.
Write distinguishable content which is easy to read in contrast to the background, for ex-Black text on white background.
Understandable guidelines:
Write the content in an understandable language and structure for the whole spectrum of readers.
The content structure must match the website layout.
Key Takeaways
To write effective website content, keep jargon to a minimum. Make the content simple and easy to understand.
Writing effective web content includes capturing the brand tone in your content. The brand message and brand values should be reflected in the content.
Some of the best web content writing tips are breaking the content into subheadings, writing for a targeted audience, and making the text mobile-friendly. Keep sentences short.
An effective website content writing tip is to optimize the content for search engines. It means including popular search phrases or keywords adequately in the content to increase their chances of ranking on search engines.
To write effective website content, use a simple layout and keep the background in contrast to the text color. Always ensure easy readability and make sure that the most ordinary reader can understand your content.
Conclusion
Search engine optimization (SEO) is the most effective way to write effective web content. Writing effective web content involves a decent sprinkling of popular search phrases or keywords in the content. Avoid keyword overstuffing. Effective website content writing involves making the content as simple and as easy to understand as possible. One of the biggest challenges in curating content constantly for online platforms is the lack of ideas. Peppertype.ai, an instant content generator, powered by artificial intelligence could make your tasks easier. Do not underestimate AI-generated content. It helps to save time and matches the quality of content written by a human.
FAQs
1. How to write accessible content?
Effective website content writing means making the content accessible to everyone. It should have simple words and it must be easy to understand. 
– Write unique page titles 
– Insert Alt text in images 
– If possible, add videos with transcripts and captions 
– Adhere to content writing structures 
– Write clearly with no grammatical errors
2. How to write good content?
Good content is everything that provides value to the user. If your content is not solving a query or is not useful for the consumer, it is not worth it. A simple web content writing tip is to make the content simple and accessible to the most ordinary readers. 
– Research on the subject, the niche, and the readers
– Peruse client instructions thoroughly 
– Use engaging hooks to empower a full read 
– Follow the SEO rules 
– Edit objectively 
– Always use active voice
– Do not use unnecessary fillers
3. How to write original content?
Plagiarising won't earn you any brownie points. It would cast a bad light on your company. Try to create more authentic content. Take note of customer feedback and comments. 
– Understand the tone of your content, for example, formal, informal, or general 
– Plagiarism is a strict no. Use plagiarism checker tools such as Grammarly, Smalls SEO tools, and Duplichecker 
– Employ insights from internal customer data 
– The storytelling method is ideal for writing blogs 
– Read a variety of content daily
– Try to write daily, even if not for a client
4. What are the most accessible fonts?
The most accessible fonts to use include in your content to make it readable are, 
– Calibri
– Helvetica
– Verdana
– Times New Roman
– Tahoma
– Montserrat 
5. How to make accessible content for students?
Effective website content writing means making the content as simple and as easy to understand. If readers do not understand your content, the greatest content won't yield any conversions. 
– Short sentences are easy for students to grasp
– Use descriptive hyperlinks
– Use accessible fonts 
– Explain complex concepts in simplistic terms
6. How do you create effective online content?
To write effective website content, follow these steps,
– Write authentic content with engaging hooks and fresh perspectives
– Writing blogs will increase website traffic
– Write general information on top and detailed info at the bottom (Inverted Pyramid Model) 
– Write features succinctly 
– Be consistent in word choices on each page; for ex- the word 'Lecture' should not be replaced by 'Learning sessions' on the following web page 
– The text should be scannable – Use bullet points, bold headings, and spacing between paragraphs
– Employ internal hyperlinking
– Practice SEO guidelines
7. What are the contents of a website?
Effective website content creation includes mixing a wide variety of textual content with infographics and video content. Website content includes text, videos, images, audio, and animations. Try to mix and match different types of content. When your audience will react to your content, comment, and share them, you will receive an influx of organic traffic.  More visibility will increase your subscribers.