Content
7 Tips on How to Write an e-Book Successfully in 2022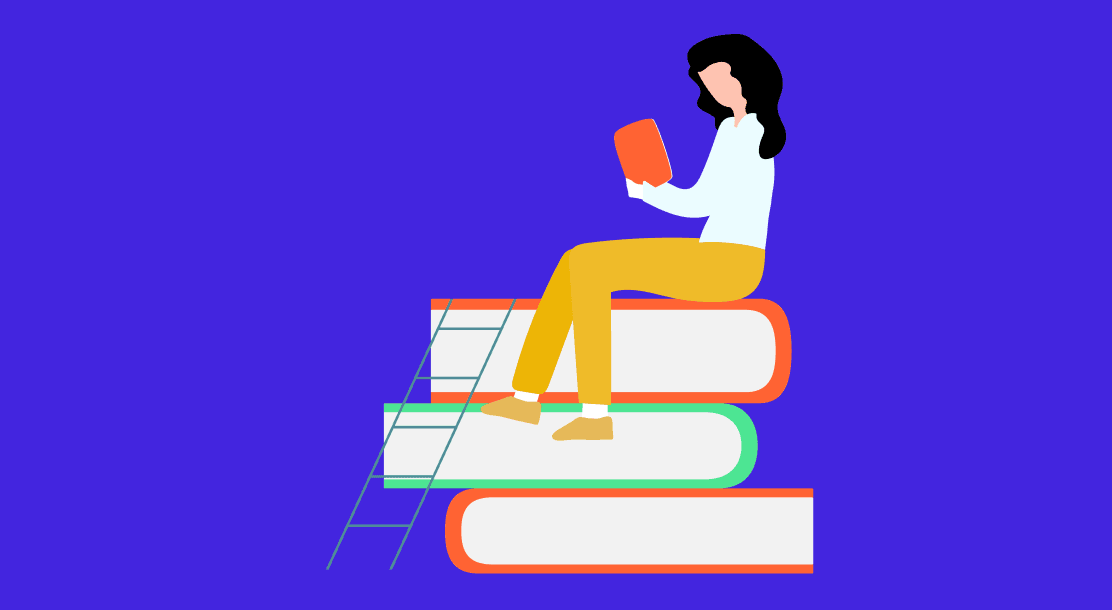 E-books are a great way to engage users on your website. Want to know how to write an e-book? Our seven tips will help you deliver your first e-book successfully.
Capturing your thoughts in an e-book and distributing virtual copies of it over the web is an efficient, low-cost option to self-publish if you have relevant advice to sell or simply want your opinion heard.
You've definitely been seeing a handful of books being published as e-books recently. It is no mystery: e-books are among the finest advertising methods for budding authors and a fantastic method to increase your reputation and exposure rapidly.
From knowing how to write an e-book to finalize your end design, we'll walk alongside you through the steps to writing an e-book that will strike a chord with the masses in this post.
5 Convincing Reasons on Why and How to Write an e-book
If you're a budding or seasoned business owner looking to expand your brand, writing an e-book is a great way to get started. Although publishing an e-book requires a significant commitment of time and money, those doing it correctly will reap the benefits. Like an author of a coveted book, you can expect to reap the following benefits:
1. Professional credibility
Writing a e-book may give credible proof of your technical experience and establish you as a subject matter expert in your industry. While you may feel that you already are established among your peers, an e-book brings global visibility.
2. Content that drives search and brings visibility
While you may have content published on the internet that people recall you by, there's nothing that brings visibility to who you are and what you've done; like a collective of articles, opinions, thoughts, musings, and stories, penned down (albeit electronically typed down here) in a book.
3. Reach beyond your intended audience
One of the important steps of writing an e-book is promotion. If you promote the e-book well, individuals outside the intended audience may come across and later look up the author, that is you. Thus, opening up multiple avenues to be recognized as a thought leader across sectors.
4. Grow your marketing database
Even if you offer your e-book free of cost, you'll still gather email addresses from individuals interested in your topic and grow your email newsletter subscriber base, which is a crucial asset for your advertising campaigns.
5. Alternate revenue stream
Alternative revenue streams have become very important, and side hustles are gaining popularity because they keep you engaged and help with generating income. You get to retain any income you generate on orders of your e-book when it becomes so successful.
7 e-Book Writing Tips to Deliver Your First e-book Successfully
1. Conduct market research on your intended audience
If you're writing an e-book to promote your brand, your intended audience must be the same as the people who would purchase the products or services you offer.
If you're creating the e-book as a stand-alone offering, maybe to promote yourself as a thought leader, you'll need to undertake additional research on your target audience. But keep in mind, knowing who your readers are, at least the 80% intended-target audience, often helps you deliver hyper-relevant content, making the book more engaging.
These cohorts eventually are the people you'll also be marketing the e-book to, so having a deep understanding of who they are, where they spend their money online, and their watering holes for content, will help with targeting.
2. Decide on a theme, and stick to it
Throughout your market research, you should have thought about who your audience is and what they would desire from an e-book. For example, while philosophy fans may prefer thoughts and ideologies, a B2B audience may want real-life case studies.
This will be crucial in deciding the topic. If you're stuck for ideas, try putting yourself in the shoes of your audience and asking yourselves these subsequent questions:
What would be beneficial to your intended audience?
Is there a question that your audience keeps asking? Are you able to offer an answer?
Would there be a specific resource that your intended audience is looking for?
Could there be a topic you've discussed in the past that you think should be elaborated upon in a lengthier piece?
3. Study the market and competition
One of the important e-book writing tips is to look up what's previously been published on your topic. If you discover that there is a lot of material on your selected topic, the market is oversaturated, and you'll need to start over.
Determine gaps in the industry – that which does not currently exist. It's a difficult task, but while it's tempting to write about large, popular topics, you'll find that many might have the same perspective. The more popular a subject is, the more rivalry your book will have, regardless of how good it is. Niche is always better.
4. Pay close attention to the e-book's design
Design your e-book's framework around your solution. Use a chapter-by-chapter plan to ensure you touch all of the important themes. By keeping the content compact and to the point, you'll spare effort during the editorial process. Start with a broad table of contents, and then delve deeper into each topic.
5. Make your perfect writing environment
The writing environment is delicate; one small disturbance, and you're thrown off the trail into a block. Ensure the environment around you is peaceful and conducive to thinking.
You could choose to write by hand and then have it typed, or you could choose to work with specialized writers and give briefs orally.
If you choose to write it yourself on a computer, a word editor, such as Microsoft Word or WPS Office, or Google Docs, while popular, may certainly be used to write your e-book material. However, if you're creating only an e-book, you should think about using specialized manuscript formatting technology.
6. Sit down, grab a cup of coffee and let's write
Now is the time to get down to business with real writing. If you have a concise overview, that wouldn't be too difficult.
Take it one area at a time, and note, you can just go back and improve issues in the editing. Write everything that comes to mind as detailed as you can get. Don't shy away from using language that may not seem too flowery, since this is the first cut.
Talk about why you're writing the book, keeping in mind the target audience and while numbers and statistics may seem like a compelling value-add, remember it's always stories that sell better.
7. Cut, Rewrite, Close
Although editing might be tedious, it is necessary to produce a professional-looking composition. An excessively long and inflated first copy will not hold your audience's interest. On the other hand, poor writing will raise a significant red signal for your audience.
It's typically advisable to wait a bit after writing before going through your material again. Now read it from beginning to end and ask yourself:
Did you answer the issue or solve the challenge you posed for yourself?
Did you convey all of the ideas you carved?
Do you think your work is compelling and can inspire?
If not, try to see why and answer those questions in the form of added content.
FAQs
1. What is the typical word count of an e-book?
Most e-books tend to be around 3,000 to 4,000 words. However, this can differ drastically based on the subject.

2. Which are the best-selling e-books genres?
At present, a few best-selling e-book genres include business and money, self-help, biographies and memoirs, and religion and spirituality.

3. What makes an excellent e-book design?
For this, you need to have high-quality and well-written content with an aesthetically appealing design. Make sure of striking images, custom graphics, correct use of white space, creative fonts, and a consistent color palette.