Content
How to Become an SEO Content Writer in 2022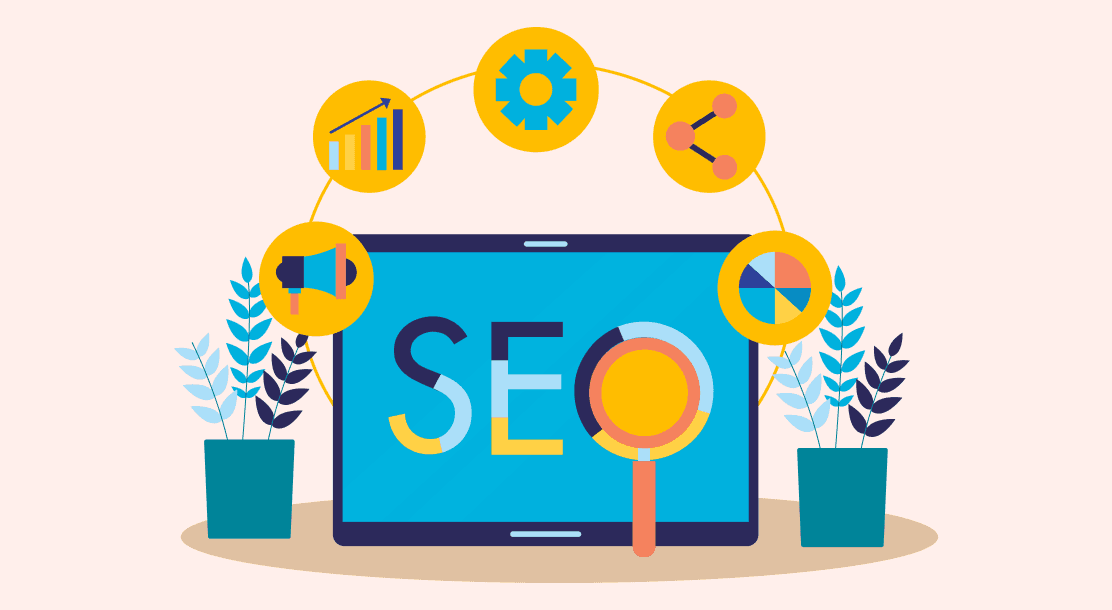 This article will give you tips on how to become an SEO writer with detailed SEO content writing tips and basics.
Table of Contents
Introduction to SEO Content Writing
Why is SEO Content Writing important?
How to Become an SEO Writer?
5 Helpful Tips for Creating SEO Optimized Content
Key Takeaways
Becoming a Successful SEO Writer
FAQs
Whether you're an experienced content writer or just getting started, SEO writing is a must-have skill for anyone who writes content to rank well in search engines and generate organic traffic to a website.
This guide will walk you through the fundamentals of SEO content writing and share some helpful tips on becoming an SEO writer and creating high-performing SEO content.
Introduction to SEO Content Writing
Any content developed with the primary goal of ranking high in search engine results pages (SERPs) is referred to as SEO content. Put simply, it is the content that is optimized for SEO.
One of the most significant components of SEO content writing is using the right keywords. This indicates understanding what users are looking for online on search engines and their intention. Keyword and key phrases research are crucial for the SEO writer to create successful SEO content.
It's also essential to include many additional keywords, which are nothing but any other related keywords that go well with the primary keyword in the SEO content.
To discover what the content is about, search engines like Google look for many words connected to the primary keywords. It also analyses whether the content is intended for users or is solely created for SEO purposes. This is why SEO writers must avoid keyword stuffing and repetitive use of the same keyword throughout the content.
The SEO content must strike a balance that appeals to human readers and search engine spiders. Language comprehension is another important aspect of search engine crawls. Content that is easy to read can help you rank higher in Google search results. With efficient SEO content writing, a brand can establish authority and influence in their industry and its visibility on the web.
All in all, we can say that the main intent of SEO writing is to be relevant enough to be positioned on the first page of the search engines and to grow organic traffic to a brand's website from them.
Types of SEO contents
Product pages
Articles
Blog posts
Listicles
Guides
Infographics
Slideshows
Glossaries
Directories
Why is SEO Content Writing Important?

SEO content writing assists in the improvement of your website's search engine ranking, which in turn increases traffic to your site and encourages users to read your articles or buy your products or services.
Your website will not rank in search engines, and your website's pages will never be discovered or shared if you don't optimize your content. They'll simply exist on search engines with no visitors, which beats the actual purpose of the content, doesn't it?
Hence, it is important to understand the various advantages of SEO by learning and implementing it for your web content. Some of the benefits of writing SEO articles include:
SEO content writing boosts your visibility and helps in the overall development of your brand. It means you can make it easy for your potential customers or clients to find you when they're looking for something you have to offer. Your ranking on search engines is directly linked to your visibility.
SEO builds trust and improves credibility in multiple ways. It essentially means that your website is dependable, of high quality, relevant, and helpful. The higher you score from 1 to 100, the more credibility and authority your site has.
SEO is a cost-effective content strategy to compete favorably with your competitors. It means that unlike outbound marketing strategies such as cold-calling, SEO's inbound nature helps brands save money on marketing.
How to Become an SEO Content Writer?
If you're figuring out how to become a professional SEO content writer, you'll need to consider the required SEO skills, as well as education and training. SEO writers should be well-versed with keywords research, highlighted snippets, content structure and readability, meta titles, and descriptions. A little understanding of web design is also beneficial.
Although bachelor's degrees in journalism, English, communications, or related professions are prevalent to become an SEO writer, employers of SEO writers may often skip the degree requirement. However, some jobs may ask that SEO writers have a background in marketing.
In addition, SEO content writers should have great writing, grammar, editing, revising, proofreading skills, and relevant experience. They should also be familiar with web programming languages such as HTML or XML and have a basic understanding of writing SEO content.
5 Helpful Tips for Creating SEO Optimized Content
Here are five tips for an SEO content writer to write SEO-optimized content.
1. Carry out keyword(s) research
When you write SEO content, you want to ensure that your content focuses on providing users with helpful information that solves their problems or answers their questions. This means optimizing your keywords and key phrases that assist search engines in comprehending your content.
Search engines might show your post in the top results for relevant queries if you write optimized content for your users. By including an SEO strategy in your content, you can improve traffic to your website and widen your audience. But how to carry out keyword research?
Step 1: Pick a primary keyword for your SEO writing
It's tempting to pick as many keywords as possible and optimize the text for all of them when writing for SEO. This, however, may result in messy, chaotic content and hamper your content readability.
So, pick one primary keyword and then delve deeper to pick additional keywords. One of the most important aspects of SEO content writing is to ensure that your primary keyword is the main emphasis of the whole article.
Step 2. Pick additional keywords for your SEO writing
Next, pick additional keywords that are related to your primary keyword. So, including closely related additional keywords in your article does not shift the focus but complements it. Additional keywords should be different but have the same meaning as the primary keyword.
Pro tip: For excellent keyword research for SEO content, you can use the tools like Moz Keyword Explorer, SE Ranking Keyword Suggestion tool, Ahrefs Keywords Explorer, AnswerThePublic, SEMrush Keyword Explorer, or Google Keyword Planner.
2. Understand search intent and choose the right format
User intent, also known as search intent, is the term used to define a user's purpose when searching a query online on search engines. For instance, search engines like Google spend a lot of time training algorithms to analyze user intent correctly, and it encourages SEO writers and web administrators to respond to requests with relevant content.
The format of your content, the message you send, and the call-to-action you leave should all depend on user intent. User intent can be informational, navigational, commercial, or transactional.
After you determine the user intent, you can now identify the right format for your content by examining competitors' pages that are already ranking high in the top 10 for your keywords using manual search.
Are there step-by-step instructions or a list of alternatives? What are the requirements of the articles? What are their titles, or how do they describe their work in search engine results? You may also consider Topic Research tools to rapidly discover what questions others on the internet have regarding the subject and a list of potential topics to cover.
3. Optimize your meta title
The headline of your article may or may not be the title that appears in search engine results. However, your article should include two headings: the H1 tag for on-page SEO and the meta title tag in the search engine results in snippet for off-page SEO. They don't have to be identical, but they should be similar or relatable. The most crucial thing to remember when writing for SEO is that each meta title tag must include your primary keyword.
The H1 tag is one of the on-page SEO elements that shows search engines how the page is structured. However, the meta title tag is more significant for SEO content writing. The meta title serves as an introduction to the audience for your content. As a result, it's the most important piece of information a user considers when deciding which search result to explore.
Follow these guidelines to make your meta title tag appealing to both search engines and users:
Each page should have its meta title. If you use the same meta title tag for multiple web pages, Google may display a different meta title for your content instead of what you provided.
Take into consideration the user's intent. Choose a meta title that explains what problem your article will address for visitors or their advantage from reading it. Use the clue words to pique users' interest and encourage them to click.
Keep your meta title within up to 65 characters. Any content longer than that will get automatically trimmed on search results.
Meta titles must include your primary keyword. Search engines use the primary keyword in the titles to determine if the content is related to the user's query. Don't, however, over-optimize your meta title by keyword stuffing.
4. Optimize your meta description
The meta description is what users see under the website's meta title tag in search engine results. If you phrase it correctly, it can be the way to motivate users to click on your link rather than one of your competitors.
There are five fundamental tips for optimizing the meta description.
Make sure you include a meta description on every page of your website. Create different meta descriptions for different pages of your website.
Always include relevant keywords in your meta description.
Your meta descriptions should be no more than 1-2 sentences (140-160 characters) long. Although a meta description has no limit, search result snippets often trim the description to match the device width.
It is unnecessary to have your meta description in a sentence style; you can include short phrases of the product description, numbered lists, price details, etc. Both search engines and users will find these descriptions more appealing.
You can also add a call-to-action if relevant to your content.
Meta descriptions are one of the best SEO optimization strategies to capture the attention of new visitors.
5. Create a good structure and readability
Imagine opening one of the SERP results and seeing one massive paragraph. How likely would you stick around on the site? You'll most likely leave to find more structured and well-laid-out content.
A well-structured website creates a seamless experience for your audience. Additionally, subheadings make your content easier to scan and read. According to SEMrush, SEO content with H2 and H3 tags perform better in traffic, shares, and backlinks by 36%.
Here are some important tips for making your text more readable:
Use H2 and H3 tags
Insert table of contents
Create content of a minimum of 2000 words for better ranking
Divide the content into paragraphs to keep readers engaged
Include reader's questions in subheadings
Use bold font to highlight important ideas
Use numbered lists and bullet points
Key Takeaways
For effective SEO content, keyword strategy and the structure of the content are the most important.
SEO content brings in more visitors through organic search and improves the website's ranking.
It is a cost-effective marketing strategy that can give off huge returns.
SEO content writing encourages users to explore and engage with the content on the site.
Becoming a Successful SEO Writer
SEO is the king of your content. So, think carefully before writing your SEO content, and keep your title, keywords, interlinks, and meta tags unique, up to date, and compelling. We hope you've gained useful insights about SEO content writing and how to become an SEO writer from this guide.
FAQs
1. Why is SEO strategy important for content writing?
The SEO content format is critical because it is challenging to be found in search engine results without SEO content.

2. How much do SEO content writers earn?
Most professional SEO content writers in India earn between INR 3.6 lakhs to 5.4 lakhs annually.

3. How important is it to have a degree for an SEO writer career?
While you can start your SEO content writing profession without any degree, you should still consider taking a degree in a related field, training, and experience to perform better.