Translation
A Complete Guide to Advertisement Translation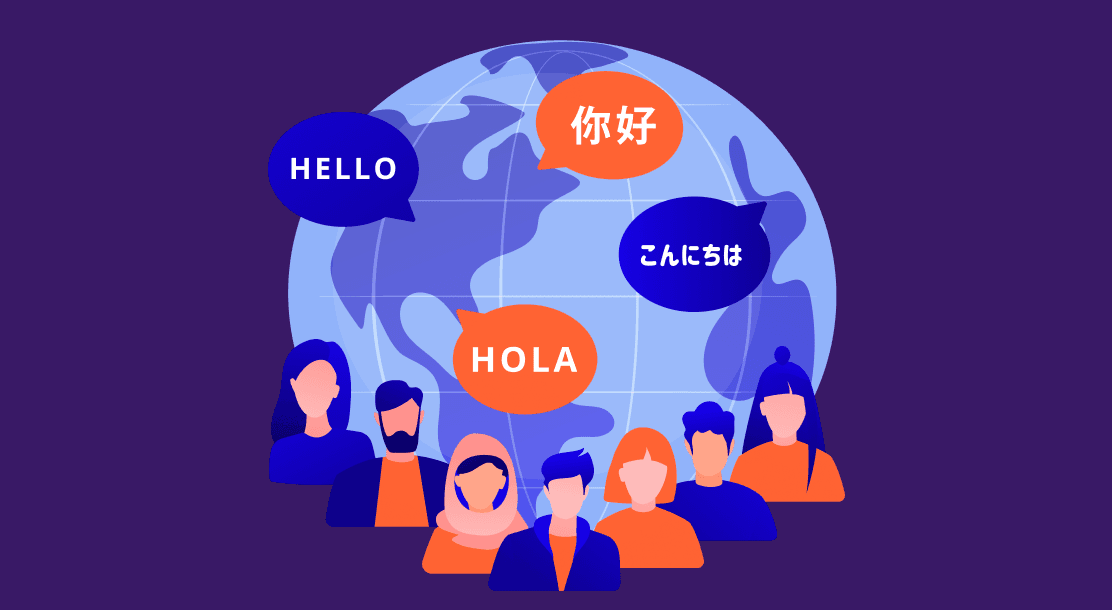 If you want to connect with multilingual audiences, you should know everything about advertisement translation and how to do it effectively through this blog.
Advertisement translation involves much more just looking for an advertisement and translating it into a different language. The advertiser must be very careful when translating an ad from one language to another. The content's essence should not be lost,
In the advertisement translation process.
Why You Need Advertisement Translation
● Connect foreign speaking markets: The major reason brands go for advertisement translation is to communicate with consumers in a particular market. With the help of the internet, the communication process among markets has become easy.
● International trade: Advertisement translation helps companies reach their product to an extended customer base. It has become very important for initiating a trade, and companies change their strategies according to their preferences.
● Communicating the core message: The purpose of advertising is to inform and to remind. Brands indulge in advertising to share knowledge about their products or services, boost sales, establish an image and spread awareness. Thus, it is better to spread the message in a language the customers can connect more with.
Steps for Successful Advertisement Translation
Are advertising translation services necessary? Well, they are if international marketing requires advertisement translation. It means you are dealing with a target audience that is spread across various locations, speaks different languages and has different cultures. All these factors must be considered during the translation process.
There are a few typical steps that are needed for the translation process. Every step is relevant because, in the end, you want your message to be compelling to every audience.
The steps that are needed for successful advertising translation are:
● Goal definition: Set goals for every target audience and each translation project.
● Research: Research your target audience well. This will make the advertisement translation process very easy. It helps you get a better understanding of their needs and requirements.
● Adaptation: When you translate one message for multiple audiences, ensure that the essence of the message is not lost. Also, your original message needs to be adopted by a certain audience to meet their unique needs. There might be a time when you need to change the message for your local audience. After all, translation alone will never get the job done.
● Translation: The translation process begins after your goal and the brand's message is defined.
● Review: Once the content is fully translated, then the review process begins. The review is needed to ensure that the message speaks what the original content is saying. You can take the help of a translation ad agency for reviewing.
● Delivery: This is the step when you ensure that all of your content is well-taken on all the platforms. Plus, the content should be optimized to meet the needs of online, video, print etc.
● Analytics: Once you launch your campaign, check the performance and optimize to get a better result.
The Dos and Don'ts of Advertisement Translation
Advertisement translation is much more than transforming documents into another language. The translation works require cultural sensitivity, knowledge and language proficiency. When translating, many things can go wrong thus, it is important to keep this dos and don'ts list handy.
1. Do use the correct terminology
When translating technical text, it is better to know the industry's terminology. Specify the target audience and do deep research about their culture and preferences. If you don't feel confident, you could always take the help of a professional advertising translator.
2. Don't forget about the dialect.
Forgetting about the dialect is a common error in translation. Keep in mind that two countries with the same language will not necessarily have the same dialect. For instance, French will be different in France and Canada. Or if we look at Indian regional languages, Hindi in Delhi and UP will be very different. It is better to define the target demographic and use native linguistics.
3. Do review the error in the source
Proofreading is key when we talk about advertisement translation. It is better to proofread the original document before translating. Many errors are often seen in the original document, which might create translation problems. To avoid the mistake in the source document, proofread it.
4. Don't go for word-to-word translation.
Translation becomes boring and inaccurate when you go for word-to-word translation. A high-quality translation has varied vocabulary, dialect norms, idiomatic expressions and technical concepts. The end goal is to create easy-to-read translations adapted by the audience and deliver a clear message.
5. Do hire an experienced translator.
Sometimes you need a professional translator for all sorts of translation services. An experienced translator would easily understand the different dialects, better understand cultural insights, and adapt to the target audience. You can always connect with a translation advertising agency to find the perfect professional that matches your criteria.
In the End
Advertisement is the reason a brand gets visibility in the market. Effective advertisement translation will always help your brand gain recognition. A good translator knows the audience's style and tone. It is important to understand that the translated ad content should appeal to all age groups of consumers.
FAQs
1. Is the selection of marketing channels important at the time of translation?
When translating advertisements, you should be aware of the suitable marketing channel that would match your customer's needs. It could be any marketing channel from print media, social media platforms, or electronic or email marketing campaigns.
2. Why is a cultural context important for advertisement translation?
When a brand advertises, it is surely sending out information to its consumers. Through advertisements, your consumers better understand your USPs and brand story and decide on buying your products. During translation, the company needs to understand the linguistic and cultural context. Using the wrong choice of words or picking offensive phrases might look bad for your brand's image.
3. What are the different types of translation?
There are mainly three types of translation — intra-lingual, interlingual and intersemiotic. The term intra-lingual means when translation is done within a single language. It could be paraphrasing or rewording the text for better understanding. Inter-lingual means when translation is done between two languages. For instance, changing content from English to German. The term inter-semiotic is used when translating between the sign systems.
4. What challenges does advertisement translation face?
● Budget: When brands try to launch similar ads for different cultural platforms, it might get expensive for them. A lot of research is required about the preferred market, and the whole process is time-consuming.
 
● Being original: If an advertisement performs well in one country, it doesn't mean it would be just as successful elsewhere. Sometimes advertisers feel the urge to hold on to the original element that might seem inappropriate during the translation.
 
● Offensive: Brands often get unintended reactions when they translate the content. Apart from language, it could be a symbol or image that offended the audience.
5. Is slogan translation important for brands?
Well, brands could go for slogan translation depending upon the target audience. Slogans help brand recognition, creating a picture in the mind of consumers about your product. However, sometimes it becomes difficult to translate the slogan into a different language. Thus, brands could take the help of professionals to do so.