Marketing
Top 5 Marketing Campaigns of Diwali 2021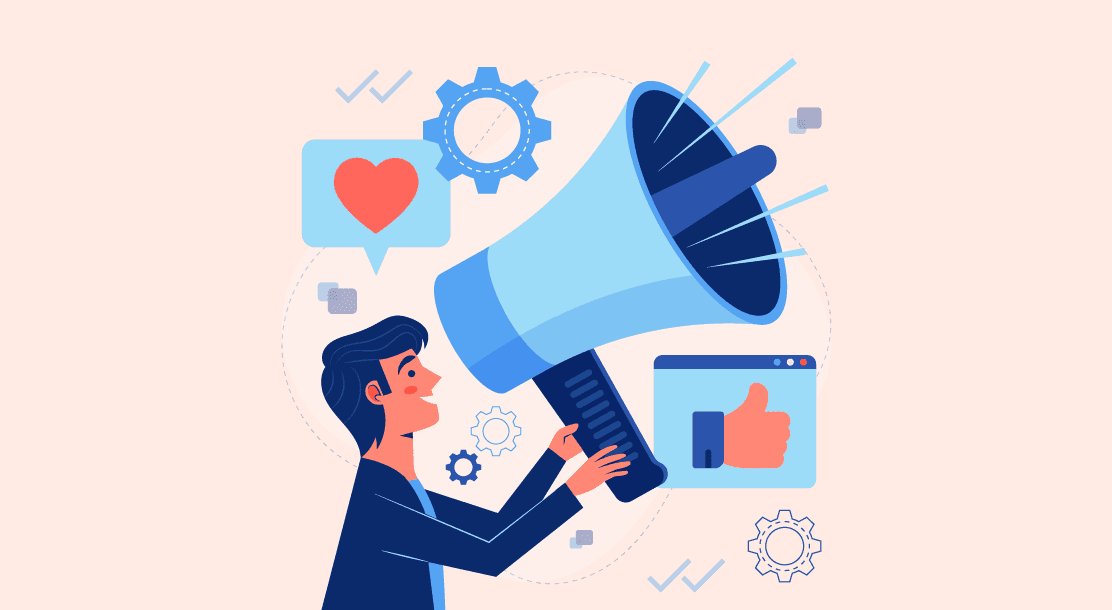 Table of Contents
5 Top Digital Marketing Campaigns of Diwali 2021
Key Takeaways
Conclusion
FAQs
Marketing campaigns that use electronic devices or the internet to promote goods and services come under digital marketing. Digital channels such as search engines, social media, emails, and other properties are often used by businesses for connecting with current and prospective customers. With digital marketing, you can reach a much larger audience than with conventional marketing, and you can target the prospects who will be most interested in your product or service.
The truth is, top digital marketing campaigns are often cheaper than traditional advertising and allows you to measure success daily and pivot as necessary. In addition to its measurable advantages, digital marketing is an effective method for reaching your target audience. Another advantage of digital marketing is driving sales through online engagement. Digital marketing has the following benefits:
An online presence can provide you with a global reach that can be achieved for a small investment.
The cost of digital marketing can be much lower than traditional marketing methods when you have a properly planned and well-targeted campaign.
An online marketing campaign can be assessed based on web analytics and other metrics. You can learn how your website is used and how your advertising is received by measuring customer behavior.
You can greet visitors to your site with targeted offers if your customer database is linked to your site. Your customer profile will become more refined when you sell to more people.
Engaging on social media and managing it wisely can lead to customer loyalty and create a good reputation.
5 Top Digital Marketing Campaigns of Diwali 2021
Besides being the most important festival on the Hindu calendar, Diwali also holds importance for marketers. Not only is the Hindu festival of lights a magnificent celebration, but for many households in India, it also represents the busiest shopping season. The time is full of opportunities to engage the audience and propel them to buy from brands. We have compiled a list of the top digital marketing campaigns that took place in Diwali 2021. Take advantage of these best examples of digital marketing to enhance your own strategy.
1. Not Just a Cadbury by Cadbury India
After garnering massive success in 2020, Cadbury onboarded the much-beloved actor Shah Rukh Khan for its Not Just a Cadbury ad. This ad used machine learning to showcase small businesses and prompted people to visit and shop from local businesses as they have suffered massively during the COVID-19 pandemic. A new twist to the ad as Cadbury, instead of focusing on their product, made a social impact by spreading joy to small businesses, making it one of the top digital marketing campaigns.
2. #PauseTheBargain by Axis Bank
Axis Bank launched a campaign that focuses on pausing an old-age tradition prevalent in our country, i.e., bargaining. Since the COVID-19 pandemic has been tough for Indian businesses and small vendors, Axis Bank tells the audience to pause the decade-old practice and stand with small businesses in these trying times. This campaign builds on a social issue and is also an example of one of the best examples of digital marketing.
3. Utsaah by Tanishq
Tanishq is known for crafting engaging campaigns every Diwali. In 2021, the brand came up with another campaign titled "Utsaah". It is a 150-second, aesthetically pleasing film that tells the audience to focus on the present and celebrate "today" as it is. The campaign was launched along with the launch of an exclusive Diwali jewelry collection by the brand.
4. Joy of Homecoming by Vivo
To elevate the festive cheer, Vivo launched an impactful campaign that showcases photography as a means to rekindle relationships and love during Diwali. It focuses on a family whose members are far away from each other but manage to feel close due to their smartphones. An innovative campaign that grips your emotions while promoting a Vivo handset, this is one of the top digital marketing campaign examples.
5. Diye Se Diya Jalao by HP India
HP India created a beautiful campaign to spread joy and impact Indians positively. As Diwali is a festival in which different communities come together to celebrate, the campaign shared a delightful message to help those who might not be able to ask. It is in the form of a short film, and focuses on the importance of small acts of kindness. This makes it one of the best examples of digital marketing.
Key Takeaways
Digital marketing is defined as the use of digital properties to promote a brand.
A pinch of humor and celebration in digital marketing campaigns can go a long way.
It is not necessary for a marketing campaign to revolve only around the product.
Conclusion
Evidence suggests that Diwali celebrators are willing to spend and will likely pay more if they buy online. We are seeing increased digital spending on Amazon, Flipkart, and other e-commerce sites. This spending usually peaks just before Diwali and continues through to Diwali day.
The festival of lights symbolizes victory over darkness. In the above post, we had a look at some of the top digital marketing campaigns. We would like to see you there too.
FAQs
1. How to promote products during Diwali?
1. Sell your products online. 
2. Make bundles with different items. 
3. Offer personalized deals. 
4. Drive sales by limiting availability.
2. What can you do to get more customers during Diwali?
1. Publicize on social media. It would help if you let your target audience know about the offers and deals you plan for the holidays. 
2. Marketing your content. The festive season is a crucial time for content marketing.
3. Retarget your customers.
As we saw above, these campaigns were unique as they didn't focus only on products, but also on their branding and impact.
3. What did different brands do in Diwali 2021?
HP India, Cadbury, Tanishq, Axis Bank, and more, launched their social media marketing campaigns on the occasion of Diwali. Many campaigns were unique and contained a social message on the occasion. These are some of the best examples of digital marketing.
4. How to make a customer happy?
The simple trick to keep your customer happy is to provide good customer support. Without proper customer support, your business cannot flourish.