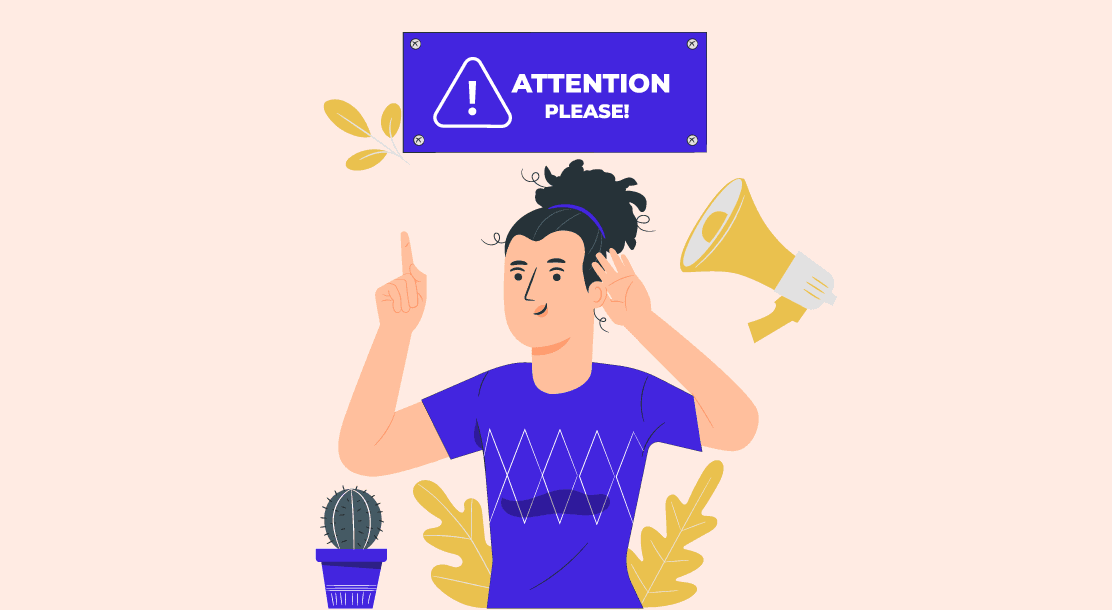 Table of Contents
How to Create a Digital Marketing Strategy
5 Digital Marketing Strategy Tips
Key Takeaways
Conclusion
FAQs
In today's "content-first" world, people seek information before making a purchase. So, rather than thinking that your products and services are the best, put yourself in the consumer's shoes. To do so, you must help people solve issues by providing free quality content relevant to your brand, allowing you to reach a broader audience and generate trust. Content creation is not complete without marketing; you have to market it right.
The following digital marketing strategy tips are tried and tested. They will help businesses promote products or services through text content, photos and videos, emails, social media, websites, and other marketing channels that grab the most attention.
An excellent digital marketing strategy involves creating an action plan to meet your digital marketing objectives. Depending on your work expertise, an online marketing strategy may include preparing each plan with a distinct purpose and result.
How to Create a Digital Marketing Strategy
Every brand must have well-defined digital marketing strategies. A digital marketing strategy is a roadmap that will tell you how to meet your business goals using online marketing – regardless of the nature of your business.
Understanding the goal of a digital marketing tactic is the first step. It should ideally be utilized to assist you in setting goals, understanding your target audience, and optimizing the impact of your marketing activities. It's all about communicating your primary strategy or idea. To do this, any digital marketing strategy should have the following elements:
Short- and long-term marketing goals
A description of your target audience and their persona
One or more high-level marketing strategies and tactics
Integrating digital marketing strategies will provide you with a solid foundation for your important online marketing activities.
5 Digital Marketing Strategy Tips
SEO, or search engine optimization, makes it super easy for Google to find your website or business on a search engine results page (SERP). Other search engines, including Bing, Yahoo, and Yandex, are available, but Google receives 90% of all queries.
So, in essence, search engines just search the web for content to index in their catalog. It's very similar to having a book with an index at the end outlining what each page or chapter contains.
SEO is a low-cost marketing tactic that, when executed well, builds actual consumer trust and engagement while improving SEO. Take, for example, a gym blog. When a gym publishes articles about relevant topics (such as fitness offerings in the area), readers are more likely to remember the brand and link it with valuable or entertaining information, leading to higher loyalty and conversions. Readers may also be urged to share the articles, giving them greater exposure.
2. Paid media
Advertisements are the easiest way to reach a massive audience without depending on platform algorithms. But please do not blindly throw your money into an ad network. Instead, think about the ABCs of paid advertising: A is for audience, B for budget, and C is for commerciality.
First, you want to engage on social networks where your target audience hangs out. Then, decide your budget. Bloomberg reported that Google and Facebook own 58% of the $111 billion market. Ads usually work on auctions. The more advertisers there are, the more expensive it gets. So, it is best – and sometimes cheaper – to look for keywords with a lower cost per click. Next, set a filter to only show keywords with a maximum cost per click of something lower like $5, rather than spending $20 per click.
Finally, we come to commerciality. Now, all major ad platforms can bring ROI for their advertisers. Find a way to bridge the gap between the platform's intent and how you monetize your products. Usually, content fills that gap. You pay them money, and they'll show your post. The bridge would then be a helpful blog post on, let's say, "11 Interior Design Tips For Your Living Room." And within that content, you could showcase your products. Nail the ABCs of paid ads and increase your chances of actually converting your hard-earned rupee into ROI.
If you've ever looked into email marketing, you've undoubtedly heard the phrase "email is king." But we guarantee that once you get started, you'll quickly realize that it's not as simple as Internet experts make it out to be.
Email marketing is fantastic. But first, you must generate traffic to gain email subscribers. It also necessitates the use of opt-in forms to convert a visitor into a subscriber. Email is an excellent long-term strategy for connecting with your audience and selling high-ticket items. According to the report, email marketing is still an undeniable powerhouse in terms of clicks and conversions, with a whopping 4,400% ROI (or $44 for every $1 spent).
So here's a quick email marketing tip for you: First and foremost, concentrate on building your email list right from the start. Gather emails from potential buyers even if it's not an extensive list. However, be realistic in your ambitions, and as you grow your audience, devote more time to your email list and evaluate how it may benefit your business.
Content marketing involves creating and delivering high-quality content on your website, such as blog posts and short films. It's a low-cost marketing strategy that, when executed well, builds real trust and connection with customers while improving SEO.
Consider the case of a hotel blog. When a gym publishes articles about relevant topics (such as fitness exercises), readers are more likely to remember the brand and identify it with valuable or interesting information, leading to greater loyalty and bookings. Readers may also be encouraged to share the content, resulting in more exposure.
Similarly, continuously publishing high-quality content has a good influence on SEO since search engines will consider your site more relevant to customers, perhaps earning you a higher ranking. This is the most powerful digital marketing strategy tip business can implement.
When you're initially starting out, stick to just one social media channel. When you dabble in every social media network available, your focus is split, and your results are diluted. Figure out your target audience's location and cater to the platform. If you have to pick only one social network, don't go with the most active users. It's all about studying the audience and seeing if you can satisfy their purpose for being there. Consider why someone is logging onto a specific social media network. People typically use YouTube to learn how to perform something or be entertained. People use Facebook to share useful, intriguing, startling, or humorous items. So, if you're going to try to attract others into your world, deliver your message as a story, video, or something else that will likely stand out from the endless feed of vacation vanity images.
Create content that caters to their reason for being there. So, if this is your target demographic, take advantage of a less competitive marketplace in terms of both ads and organic perspectives.
Key Takeaways
Set an objective and be particular about your business goals.
Your digital marketing mission must fit into your business plan.
Take advantage of all digital channels and put your message out there.
Learn how your audience would behave.
Try to talk business in your customer's language; don't let the planning take away the people you are trying to reach.
Create an efficient plan.
Conclusion
When you use all these pillars on creating a digital marketing strategy together, they offer a holistic approach to getting your business more leads.
A crucial point in your digital marketing strategy is not to forget to shift your focus to content marketing because it helps many companies market their product. Also, understand the importance of paid advertising within your digital marketing strategy because there is a lot of noise to grab your customer's attention online.
While this is happening, organic content is still important for your SEO ranking and social media campaigns.
FAQs
1. What is the difference between digital marketing and digital advertising?
In simple words, digital marketing sets a target audience and brings awareness around the brand. And, digital advertising allows brands to advertise products on different social channels to drive this audience to sales.
2. What is local SEO?
Local SEO is beneficial for businesses selling products near them, in their city, or any other geographic location. A search for "belts," for example, will provide vastly different results than a search for "belts near me."
3. Should I utilize marketing automation?
Marketing automation provides a framework for planning, analysis, scheduling, and posting for social media content. Marketers may use the technique to automate their repetitive and time-consuming marketing operations well in advance.
4. What are pillar pages and content clusters?
A pillar page is a web page that comprehensively covers all aspects of a particular topic. A content cluster exhaustively addresses specific keywords and topics related to the pillar page. There may be a plethora of accompanying content clusters for each pillar page.
5. What is lead generation?
Lead generation involves gathering information about potential customers, such as names, emails, addresses, and phone numbers. Businesses will then use this data to contact consumers to increase interest in their products and services and, eventually, increase sales.
6. Would my business benefit from digital marketing?
Many businesses continue to be skeptical of digital marketing, but neglecting it restricts your company access to the media that most customers look at first and at all hours of the day.