Marketing
3 Types of SEO and How to Excel at Them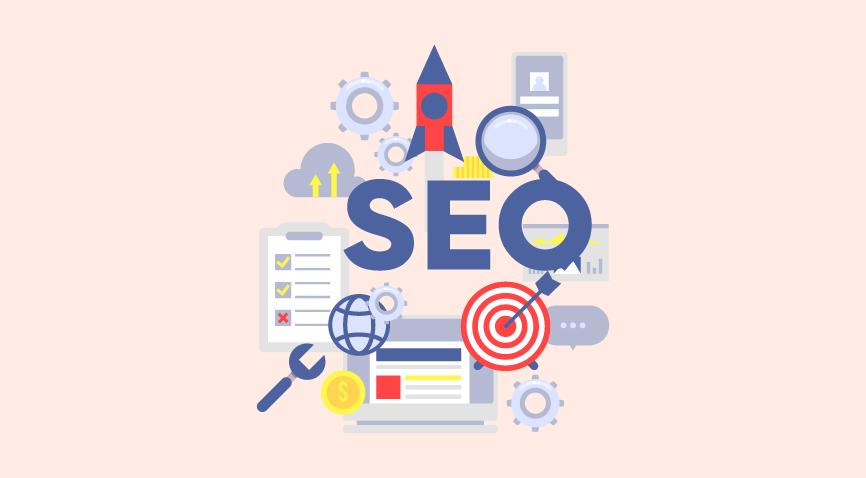 Excel in 3 types of SEO that can help boost your business. Read on for more information on the importance of SEO and learn about SEO types and how to use them.
Search engine optimization (SEO) is an efficient marketing strategy to drive targeted traffic to a website. Additional traffic to a website using an effective SEO strategy can help build brand awareness, increase sales, and enhance the overall user experience. In this blog, we discuss the various types of SEO and how each can help you rank on search engine results pages (SERP).
What Is SEO and Why Is It Important?
SEO has become an indispensable part of digital marketing. It plays a vital role in ensuring your business website gets enough traction. These days, customers rely on the internet for everything and when they're looking for a service you offer, you want to make sure you're the first business they consider. For this to happen, you need to make sure they can find you easily on the internet.
When a potential customer uses a search engine to look for something online, they get a long list of search results for the keyword they use. As a business, you want to make sure you're at the top of this list of search results so that it increases the chances of the customer clicking on your website URL rather than some other link. SEO helps you achieve just that.
In simple terms, an effective SEO strategy helps in enhancing your website's rankings in the organic section of a search engine's search results. The higher you rank in these search results, the more organic traffic you get for your website. It converts into better business coverage, more sales, and enhanced customer interaction. To understand effective SEO techniques, it is important to first understand how a search engine works.
Let's take Google for example. When a user searches for something on Google, it sieves through billions of indexed websites to provide them with the best possible results. These results depend on several elements. Some of them include:
Relevance: The first thing Google does is look for web pages that have content that is most closely related to the keywords the user typed in.
Authenticity: Google then checks how authentic and reliable the web page is by seeing how many backlinks this web page has.
Usefulness: Relevance and authenticity don't always guarantee usefulness. In fact, a web page can have high-quality content but may not seem useful. Hence, Google does a check on how useful the information contained in the web page is.
3 Primary Types of SEO
There are several types of SEO content marketers can use to boost their marketing efforts. Some of the common ones are on-page SEO, off-page SEO, technical SEO, YouTube SEO, enterprise SEO, and more. However, in this blog, we will discuss the three primary types, i.e., off-site, on-site, and technical.
1. On-Page SEO
On-site SEO has everything to do with the actual content on your website. It helps search engines understand the topic of each webpage and rank it as a valuable resource for people to find. There are a few important elements you must incorporate into your content so that you rank higher on SERPs.
Keywords play an important role in determining how easily a potential customer finds your website. For example, if your business offers flower delivery services, you may want to have keywords such as "same-day flower delivery services" in the content of your web pages.
You should also be aware of the trending and common keywords users type into search engines. Several keyword research tools, such as SEMrush, ahrefs, and Google Search Console can help you with that. This will ensure your business website doesn't get lost in a sea of others offering similar services. Hence, keyword research is crucial when it comes to on-site SEO.
HTML and meta tags help categorize the content on your website. This makes it easier for search engines to identify the relevance of your content. For example, when you use a header with a relevant keyword, a search engine immediately identifies that page as a valuable resource for a user and displays your website higher up in its SERPs.
Using headers and subheadings also makes it easier for readers to go through your content. Meta tags, which include the meta title and meta description, also form a crucial part of on-site SEO. A meta title is what
It is essential to post content regularly on your website to stay relevant. However, it is also important that you post high-quality and engaging content. Ensure your content is structured correctly and has valuable information.
2. Off-Page SEO
As the name suggests, this type of SEO involves techniques that you don't use directly on your website. One of the most popular off-site SEO tactics is backlinking. Backlinks are links that exist on other websites that redirect to your website.
Apart from directing traffic to your website, backlinking also helps establish the reliability and authenticity of your website. The more backlinks you have from established and high-quality websites, the more authentic and reliable your website looks to search engines. Guest posting tactics are an effective way to earn backlinks. Promoting your content on social media is another effective off-page SEO technique.
3. Technical SEO
Technical SEO has more to do with the backend elements of your website. This type of SEO enhances the user experience of your website. It also shows search engines that your website is of high quality. Some of the elements of technical SEO are:
Mobile-friendliness
Crawlability
Security
Website and data structure
Page speed
When your website has elements from all the three types of SEO, a search engine can easily crawl it, without finding broken links, a slow page speed, irrelevant content, and more. Additionally, it is important that you conduct regular audits to ensure your website works optimally.
If you're unsure about where to begin with SEO, you can try Pepper's website content writing services. We ensure the content we deliver has all the SEO elements required to drive traffic to your website.
FAQs
1. What are the common SEO mistakes
Keyword stuffing, buying backlinks, spinning content, and poor content quality are some of the common SEO mistakes people make.  

2. What is the most effective SEO technique for 2022?
Search engines are constantly updating their algorithm to ensure they present users with the most relevant search results. Therefore, there's no one SEO technique that can always guarantee results. 
The best SEO technique to adopt for 2022 is to focus on a long-term and effective SEO strategy. This can be done by conducting in-depth keyword research, having a solid site architecture, and producing quality content, among others.

3. What header structure should I follow for my website content?
Almost all well-ranked websites use header tags. This practice helps search engines index your website better. Depending on the content of your website page and its structure, you can go on to use as far as H6 title tags.

4. How can beginners start SEO?
Here are a few necessary steps to optimizing your website: 
1. Keyword research 
2. Inclusion of keywords in the content 
3. Hyperlink content 
4. Avoid keyword stuffing. 
5. Image optimization. 
6. Improve page speed. 
7. Ensure mobile-friendliness.