Content Strategy
The Role of Content in FMCG Marketing Strategy: Pioneering Strategies for the Digital Age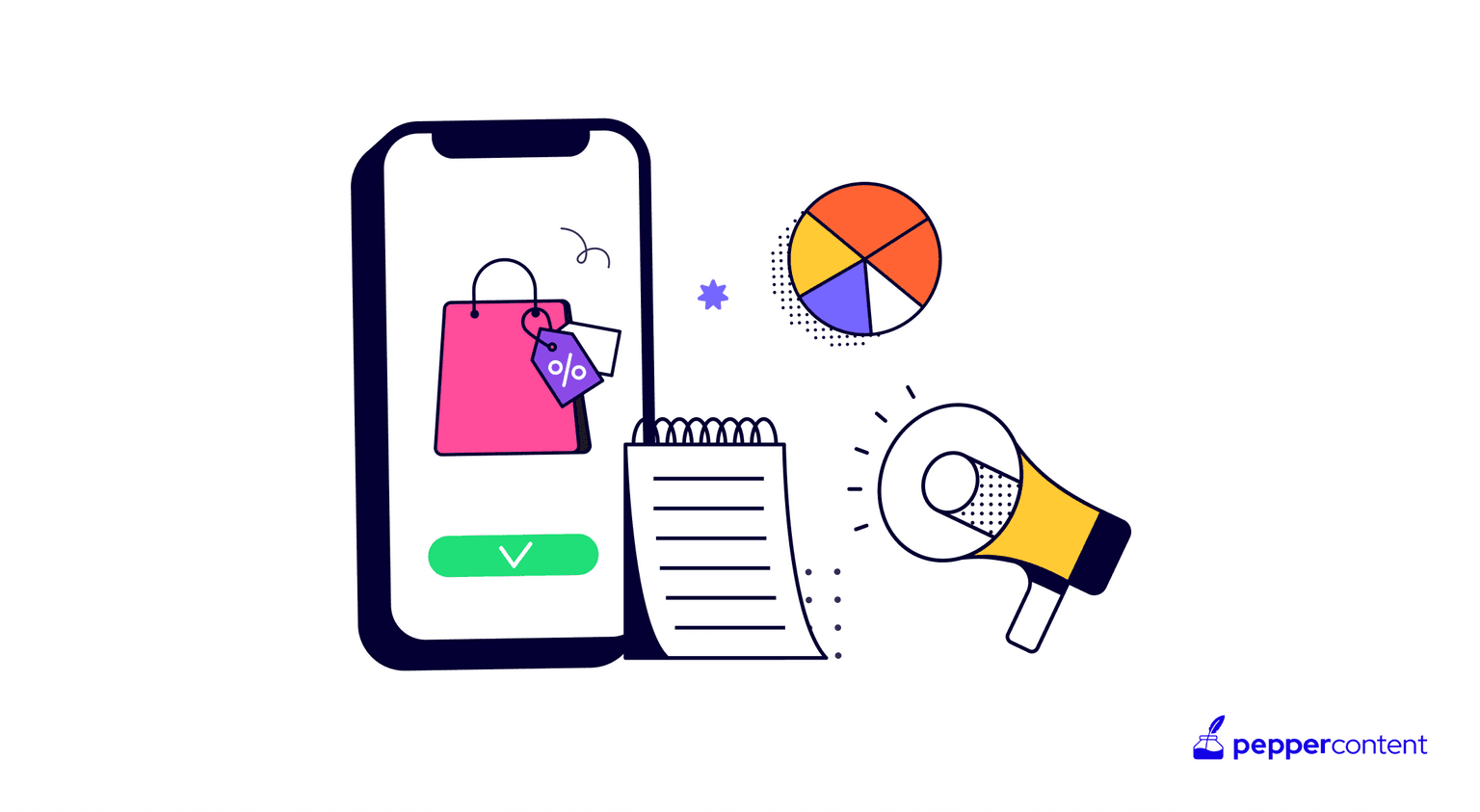 Discover groundbreaking FMCG content strategies to captivate a digitally savvy audience and revolutionize your marketing approach.
Traditional marketing techniques are about as effective in today's digital age as using a flip phone to make TikTok videos. Consumer behavior has evolved, and FMCG brands must adapt their strategies accordingly. Gone are the days when a catchy jingle or a glossy magazine ad could captivate an audience. Today, consumers crave more. They want to connect with brands on a deeper level, be entertained, and feel like they're part of something bigger.
This is where content marketing comes into play. The role of content in FMCG marketing strategy, especially FMCG digital marketing, has become crucial for engaging consumers and building lasting relationships. It's about going beyond product or service-focused approaches and creating an experience that resonates with your target audience.
So buckle up and get ready to discover pioneering strategies that will revolutionize your FMCG content. From storytelling to user-generated content, influencer marketing to personalized playlists – we'll explore it all. Because in this digital age, content is not just king; it's the key to igniting success in FMCG marketing strategy.
Understanding the Changing Landscape
To truly engage with this digitally savvy audience, brands must go beyond product-focused approaches and embrace the power of content.
Consumers now demand more than just a product or service; they seek unique, cutting-edge ideas from food and drink brands. This shift requires FMCG marketers to adapt their strategies from repetitive techniques to fluid, innovative approaches that grab consumer attention and leave a lasting impact.
One brand that has successfully embraced this change is Cadbury. In a trailblazing example of using content to engage consumers, Cadbury launched a campaign on Snapchat. The brand created interactive filters that allowed users to transform themselves into various chocolate characters. The result? Consumers spent an average of over 30 seconds engaging with these filters.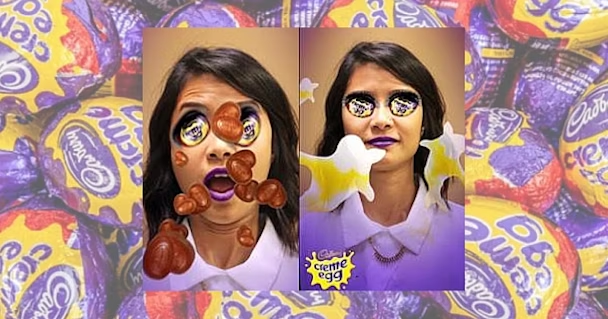 Cadbury's use of Snapchat filters highlights the evolving landscape of FMCG marketing. By tapping into popular platforms like Snapchat, brands can reach wider audiences and create interactive experiences that resonate with consumers. This strategy allows them to break free from traditional marketing constraints and connect with consumers on a more personal level.
Crafting Engaging Content
1. Storytelling for Emotional Connection
In today's fast-paced digital world, where consumers are bombarded with countless advertisements and marketing messages, FMCG brands must find unique ways to stand out with FMCG digital marketing. One of the most effective strategies is incorporating storytelling in the content creation process, which allows brands to create emotional connections with their audience.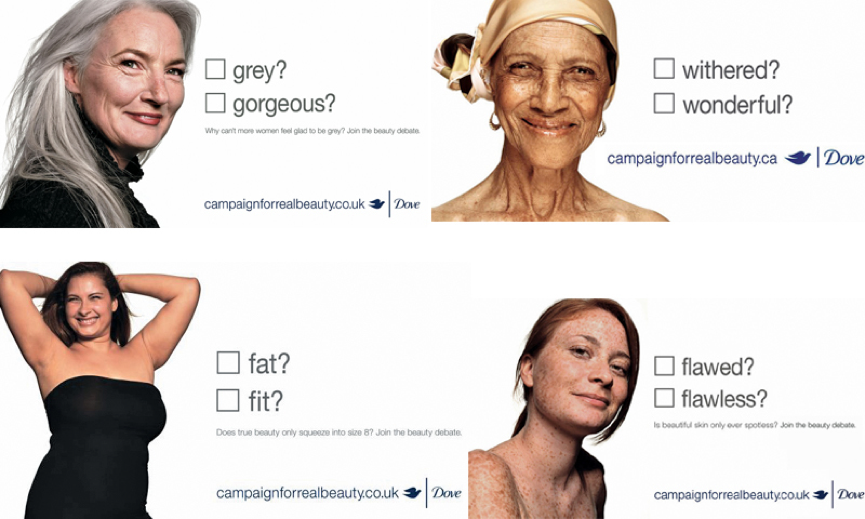 Take Dove's 'Campaign for Real Beauty' as an example. This groundbreaking campaign challenged conventional beauty stereotypes and aimed to redefine beauty standards. Dove showcased real women of different shapes, sizes, and backgrounds in its advertisements, celebrating their natural beauty. By sharing these stories and encouraging women to embrace their uniqueness, Dove not only created a powerful emotional connection with its audience but also sparked a global conversation on body positivity.
The results were astounding. The campaign received widespread acclaim and generated millions of views, shares, and comments on social media platforms. It resonated deeply with consumers who were tired of unrealistic beauty standards perpetuated by the industry. The emotional connection forged through storytelling made Dove more than just a brand; it became a champion for self-acceptance and empowerment.
2. User-generated Content
Another powerful way to engage consumers is by making user-generated content (UGC) a part of the content creation process. Leveraging UGC allows brands to tap into the authenticity and creativity of their customers, fostering a sense of community and building trust.
To stay relevant and compelling in the digital age, FMCG brands must embrace the power of storytelling and user-generated content. By connecting with consumers on an emotional level and involving them directly in the FMCG digital marketing strategy or their marketing process, brands can create lasting impressions that go beyond traditional product-focused approaches.
Utilizing Social Media Platforms
1. Influencer Marketing
In today's digital age, social media influencers have emerged as powerful players in the FMCG marketing landscape. These individuals have built a substantial online following and possess the ability to influence the purchasing decisions of their audience. Collaborating with influencers allows FMCG brands to tap into their loyal fan base and reach a wider audience.
One notable example of successful influencer marketing in FMCG is Kylie Jenner's collaboration with Pepsi. In 2017, Pepsi partnered with the reality TV star and social media influencer to promote their new ad campaign. The campaign featured Jenner joining a protest and bridging the gap between demonstrators and police officers by offering a can of Pepsi. While the ad received mixed reviews, it generated significant buzz and garnered millions of views on social media platforms.
2. Interactive Content
Interactive content provides an engaging and immersive experience that keeps consumers hooked.cOreo's "Dunk in the Dark" tweet during the Super Bowl blackout serves as a prime example of leveraging interactive content to create brand awareness.
When the lights went out during the 2013 Super Bowl, Oreo promptly tweeted an image of an Oreo cookie partially immersed in darkness, accompanied by the caption, "You can still dunk in the dark." This clever tweet went viral, generating an avalanche of retweets and likes.
By embracing interactive content, FMCG brands can create memorable experiences that resonate with consumers and leave a lasting impression.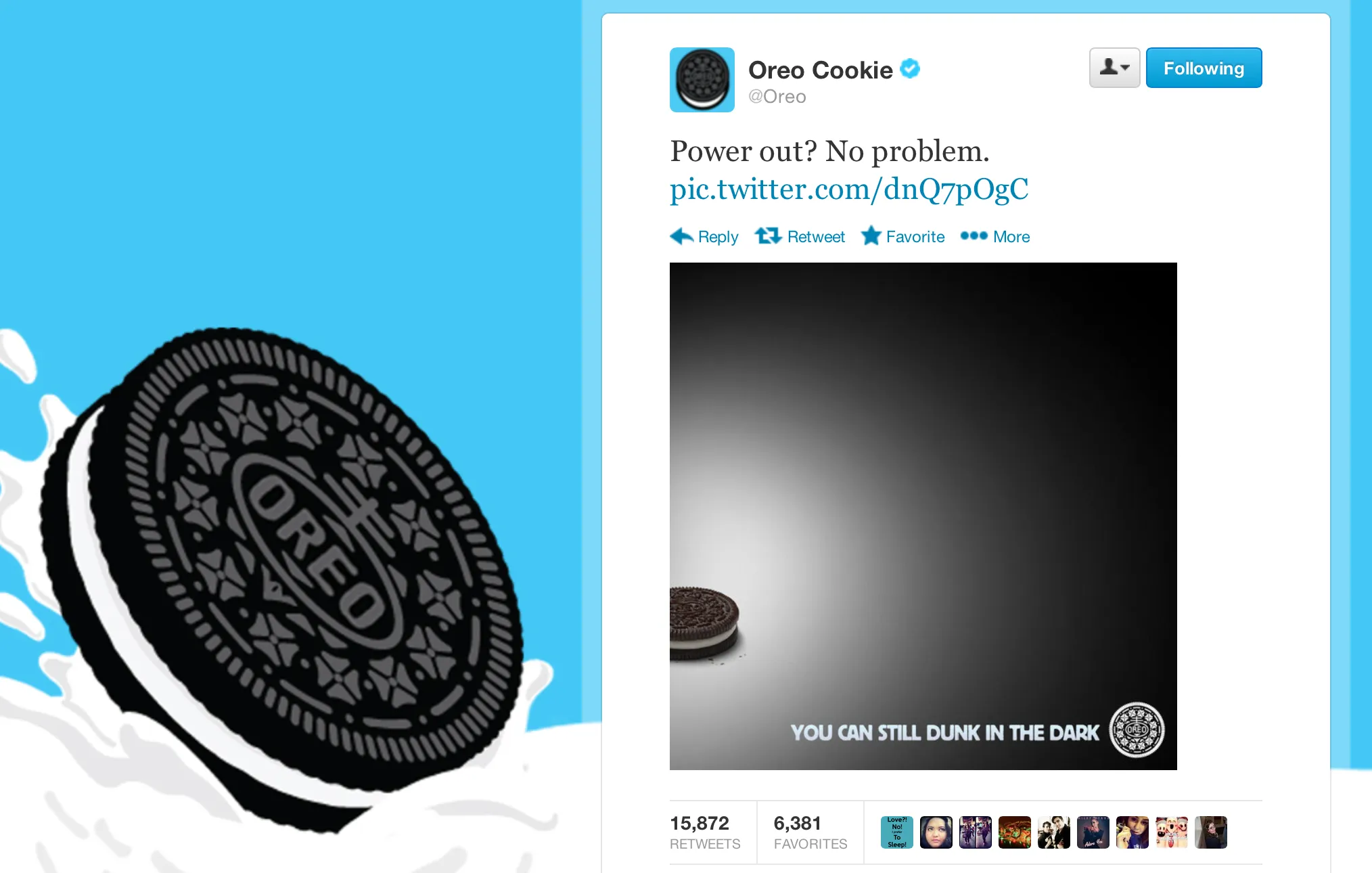 Personalization and Customer Engagement
In today's fast-paced digital landscape, personalization has become a key factor in FMCG marketing strategies. Consumers are no longer satisfied with generic content; they want brands to understand their individual preferences and cater to their unique needs. One brand that has mastered the art of personalization is Spotify, the popular music streaming platform.
Spotify's personalized playlists have revolutionized the way users engage with the platform. By analyzing user data such as listening history, favorite genres, and artists, Spotify curates playlists tailored to each individual's taste. Whether you're in the mood for some upbeat pop hits or calming acoustic melodies, Spotify has a playlist for every occasion.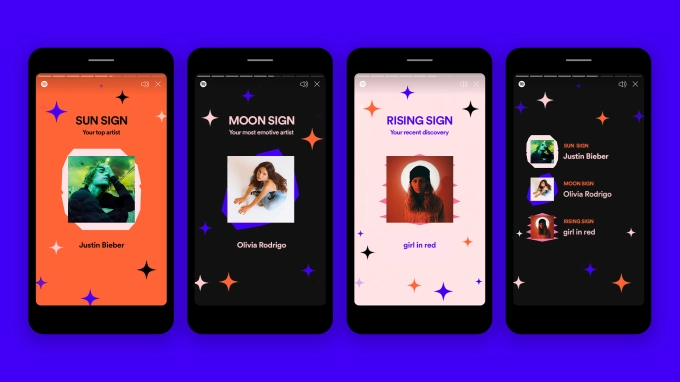 This level of personalization not only enhances the user experience but also creates a strong emotional connection between the brand and its customers. When users feel understood and catered to, they are more likely to become loyal advocates for the brand.
Personalized content goes beyond just playlists; it extends to personalized recommendations, tailored advertisements, and even exclusive content based on user preferences. By leveraging data analytics and AI algorithms in the content creation process, FMCG brands can create a truly immersive and customized experience for their customers.
Measuring Success and Adaptation
In the fast-paced digital age, it's not enough for FMCG brands to simply create content; they must also measure its success and adapt their strategies accordingly. Data analysis plays a crucial role in content marketing, providing valuable insights into consumer behavior and preferences. A data-driven approach to the content creation process and recommendation engines has revolutionized the streaming industry. By analyzing user data, one can accurately predict what content its consumers might enjoy, resulting in highly personalized advertising.
Through the use of algorithms, one can collect data on user viewing habits, ratings, and preferences. Armed with this information, brands can create new original content that caters to specific audience segments, resulting in a higher likelihood of engagement and enjoyment.
Here, the success of Netflix's data-driven strategy serves as a powerful case study for other FMCG brands looking to optimize their content marketing efforts. By utilizing data analysis and adapting their strategies based on consumer preferences, brands can increase engagement, build customer loyalty, and ultimately drive business growth.
Content plays a pivotal role in FMCG marketing strategy. In today's digitally savvy world, traditional techniques no longer cut it. FMCG brands must embrace innovative approaches that captivate their audience and create meaningful connections. From storytelling to user-generated content, influencer marketing to personalized experiences, the possibilities are endless. The key is understanding the changing landscape and adapting to meet consumer demands.
In conclusion, FMCG brands must recognize the power of the content creation process in transforming their marketing strategies. By embracing pioneering tactics and keeping up with evolving consumer expectations, they can revolutionize their approach and ignite success in the digital landscape.

FAQs
1. Why is content important in FMCG marketing strategy?
Content serves as the bridge between brands and consumers in the digital age. It allows FMCG companies to educate, entertain, and engage their target audience. Through compelling storytelling and personalized experiences, brands can foster meaningful connections with consumers and build brand loyalty.
2. How does a strong content creation process contribute to FMCG marketing strategy success?
A well-defined content creation process ensures that brands consistently deliver high-quality content that resonates with their target audience. It involves thorough research, strategic planning, and innovative ideas to create content that stands out from competitors. By staying relevant and embracing emerging trends, brands can seize opportunities to captivate their audience and drive business results.
3. Can you provide an example of a successful FMCG brand that has utilized content effectively?
One brand that has excelled in FMCG marketing strategy through impactful content is Red Bull. Through its engaging videos featuring extreme sports and adrenaline-fueled adventures, Red Bull has successfully positioned itself as a lifestyle brand rather than just an energy drink company. Their captivating content not only entertains their target audience but also aligns with their brand values and establishes an emotional connection.
4. How can FMCG brands measure the success of their content marketing efforts?
Measuring the success of content marketing efforts requires clear goals and key metrics to track performance. Brands can analyze data such as website traffic, social media engagement, lead generation, and sales conversion rates to evaluate the effectiveness of their content. Additionally, gathering feedback from consumers through surveys or analyzing user-generated content can provide valuable insights into the impact of the brand's content.