SEO
The 10 Best SEO Tools For Your Business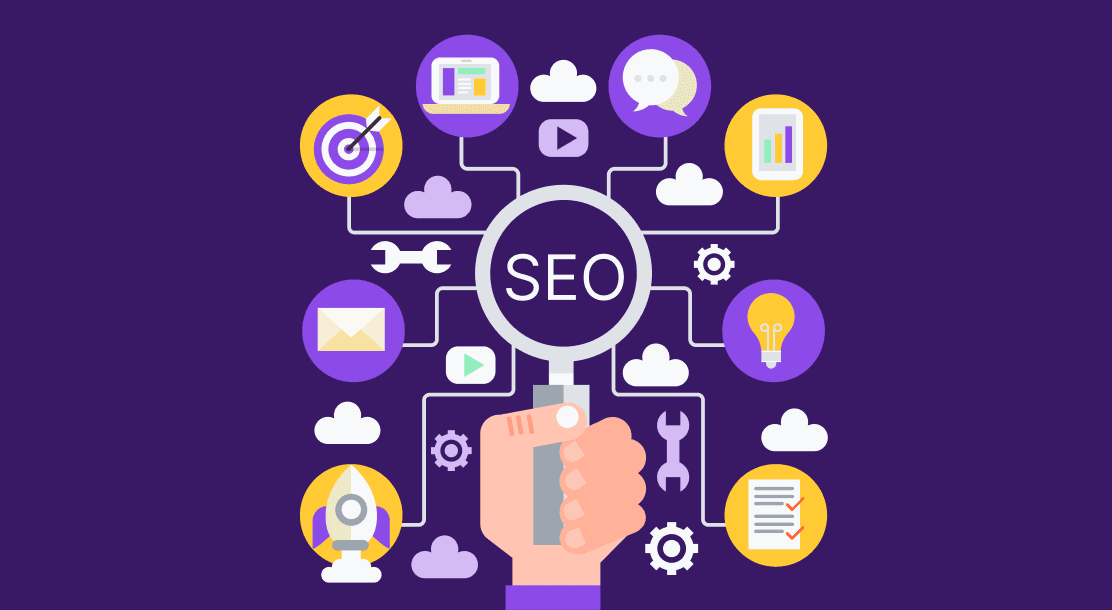 The best SEO tools help you research keywords, conduct data analysis, website performance, and navigate data, among many other things. Read on to know more.
Understanding SEO and using the best SEO tools to implement SEO optimization can be a challenging task, especially for beginners. However, discovering the best SEO tools is easy, and the best part is that you have several SEO tools free in the market.
It is better to refer to a reliable SEO tools list before you start using SEO to improve your website's performance.
We have created this comprehensive SEO tools list comprising some of the best tools that can improve your online business.
The 10 Best SEO Tools
SEO tools help you research keywords and enable you to conduct data analysis. They help you determine which strategy works best for you and how you can tweak them to gain maximum benefit. Using the best SEO tools, you can gauge your competitors' activities to find the best opportunities to exploit.
If your website has multiple pages or you have several websites to manage, SEO tools are your best bet to monitor each site's performance. The best tools can help you navigate through the maze of data in spreadsheets and analyze them within minutes.
Here's a comprehensive SEO tools list for your reference.
1. Yoast
Yoast is one of the handiest and best SEO tools available in the market. This WordPress plugin is the staple of most SEO experts who swear by it. It is versatile and can handle a plethora of SEO issues.
The best part is that you don't have to be an SEO expert to use it. Yoast can be used to meet all SEO standards and is one of the best SEO tools that helps optimize your content to make it easily readable.
2. Moz Pro
One of the most professional and easy-to-use SEO tools, Moz Pro, is preferred by many SEO professionals. Moz is known for keeping up with any of Google's frequently occurring SEO algorithm changes. Users love its chat portal that answers technical questions quickly. It is one of the most versatile SEO tools that can recommend keywords and is adept at site crawls. It helps by letting you gain insights into the performance of your website.
3. Woo Rank
Figuring prominently on most SEO experts' SEO tools list, Woo Rank comes in free and paid versions. The versatile SEO tool helps you track and report your competitors' marketing information by plugging them in and identifying the keywords they use often.
This SEO tool can identify the technical drawbacks of your website and can quickly identify duplicate content. It effectively reports website downtime and lurking security threats and provides easy solutions to fix them.
4. SpyFu
One of the most comprehensive SEO tools, available in both free and paid versions, SpyFu is packed with features. It is easy to check how many times the primary keyword on your website was used in a month and determine the keyword difficulty of that particular keyword.
Furthermore, you can use SpyFu to identify your competitors' keywords and match them. It is also easy to check the organic keywords used on a website and the monthly clicks they generate. SpyFu is one of the best SEO tools that let you conduct detailed SEO analysis to improve your website's performance.
5. Ubersuggest
A brainchild of SEO expert Neil Patel, Ubersuggest is one of the most user-friendly and free SEO tools for finding relevant keywords for your website. It helps you find the most-used short and long-tail keywords and offers many keyword suggestions to choose from.
The metrics you can check using Ubersuggest include keyword search volume, cost-per-click, and current keyword trends. It is one of the best SEO tools for organic and paid campaigns.
6. Answer the Public
You can get the best answer to all your SEO-related questions with Answer the Public, one of the most comprehensive and best SEO tools featured in this SEO tools list. This free SEO tool is easy to use and lets you find appropriate topics for your blog. You can use it to create engaging content based on the keywords you choose to achieve the best search results and an enviable ranking.
7. Meta SEO Inspector
As the name suggests, Meta SEO inspector is a handy Chrome extension that gives you a bird's eye view of your web pages' on-page SEO strengths like meta titles, schema markups, external links, headers, etc. Meta SEO inspector enables you to review your web pages and competitors.
8. Majestic
A versatile marketing tool, Majestic provides an array of brilliant SEO features. It can let you view the top million websites by their rank. The SEO tool can also let you count the number of backlinks leading back to your website and is one of the best keyword identifiers available in the market.
Majestic can help you track your page rank, compare your website with your competitors, and make necessary tweaks to match their performances. This SEO tool helps you understand your website's weaknesses and suggests the best ways to make your website a robust performer.
9. Google Trends
Google Trends has been around forever (right from when SEO appeared on the scene) but may not have been used much by SEO professionals. It is one of the best SEO tools available to identify keywords and trending topics and keywords used in articles and blogs.
Essentially, this universal SEO tool helps you identify cross-border keywords and provides complete information about the queries these keywords appear in to apprise you of the latest global trends.
10. SEOQuake
One of the best free SEO tools in the market, SEOQuake is a Chrome extension used to conduct on-page SEO audits and lets you assess your external and internal links. You can use this tool to track your competitors' activities by comparing their website performance with yours. It is one of the excellent SEO tools for keyword analysis, density, volume, and frequency of usage.
In Conclusion
The above list of free SEO tools, with other paid options, should let you choose the best suited one for your website to improve its rank in search results. You are now equipped with the top options to improve your SEO game.
FAQs
1. Which are the best SEO recommendations worth mentioning?
Firstly, SEO recommendations should focus on providing useful product and service information. Next, good SEO practices include using short and insightful page titles and headlines. SEO experts recommend including business details, images, videos, and product descriptions that engage customers.

2. What are the SEO techniques I should use in 2023?
You can get your content ideas using Google Operators. Using original quotes with reference links in your articles authenticates them better. You must use the best SEO tools to keep your content fresh and updated with facts. Perform on-page, and off-page SEO audits regularly using powerful SEO tools. One of the best SEO tips is to add FAQs at the end of your articles.

3. What are the four crucial pillars of SEO?
Use modern SEO tools for technical SEO to make your website more visible. Using the right SEO tools helps make it easier for search engines like Google and Bing to discover your website and makes crawling and indexing easier for Google's spiders. 

Try to make your web pages simpler and easy to understand by using on-page and off-page SEO.  Your content must always reflect the value you provide and must be authoritative.