SEO
Is SEO Without A Website Possible?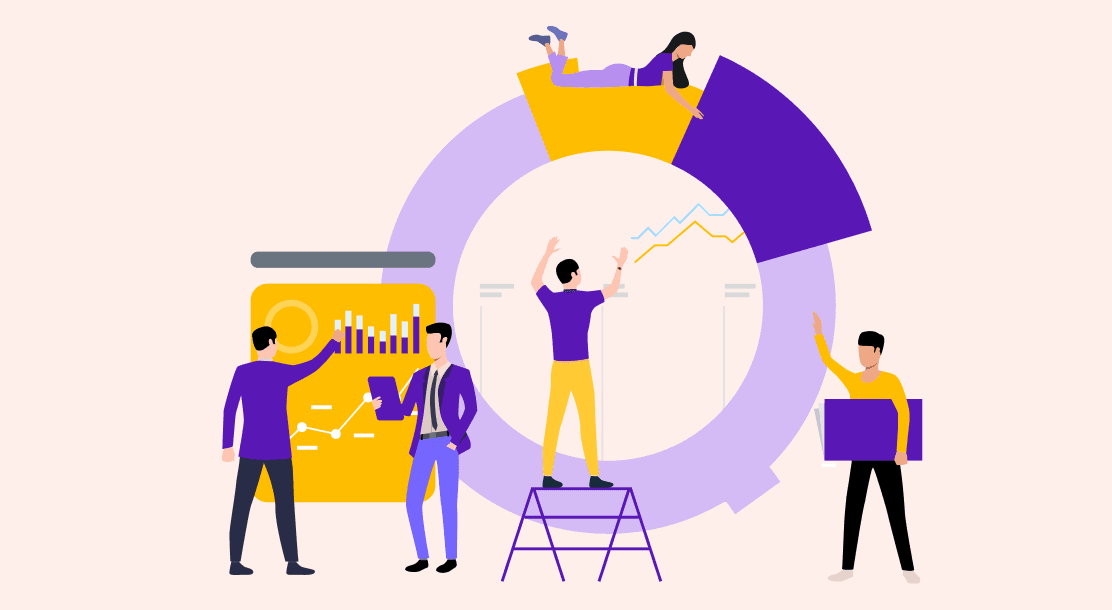 Be it any reason you haven't and don't want to invest in a website, you can still bring traffic. Here's how to do SEO without a website.
SEO is a powerful weapon for any digital business. As per ahrefs, 68% of all online experiences start with a lookout on a search engine. It's a tell-tell sign that if your business isn't search optimized, you could be missing out on a large chunk of customers who may be ready to buy what you're selling.
Having a business is one part. The other part where folks get confused is that they need a website for SEO. Well, if you think that too, here's some good news.
You can do SEO without a website. So, we've created this short guide to help you optimize your business online without a website. It will cover all the information you require.
Do You Need a Website for SEO?
Yes, we stand by what we said above. You do not need a website to turn your SEO dreams into reality. So, stop leaving customers on the table just because you do not own a URL.
Understanding SEO basics and implementing them in different ways will help your business get more visibility. Plus, folks can easily find it on their smartphones. That's because more searches are happening on mobile compared to desktop.
Adding the website can be done later when you have the resource and the time to do so. The big question now is how to make this happen. SEO is a highly comprehensive topic. Most advice targets people who already own a website or churn out elephant-sized blogs every day. However, it can be a handy skill for anyone looking to get eyeballs online.
How to do SEO Without a Website?
Before you blindly pick a tactic and run your horses with it, understand your goals and what you desire to achieve as an outcome. Basic SEO tactics are always helpful, and our best SEO practices guide will assist you with that. Further, here are some ways you use SEO even without owning a website:
1. Target online platforms
Building a website, writing blogs, and getting them ranked is a long process. If you don't want to do it, it's okay. There are plenty of third-party content platforms out there. The list includes Facebook, YouTube, LinkedIn, Instagram, Twitter, etc.
Identify where your primary audience spends time and target one platform at a time. People nowadays buy from people they trust. If you can build a credible profile by sharing relevant information, folks are more likely to buy from you. This organic way of reaching your audience is soon becoming the go-to method for all types of businesses.
2. Offline is now online
The world in 2022 is online. Even if you have a decade-old business that works offline, folks will still look for it on the internet. It's okay if you do not want to invest your resources in a website. You can still create a listing on search engines such as Google, Bing, etc., and do SEO without a website.
Sometimes, Google will create a listing itself which you can go ahead and claim. This listing is shown to the audience regularly searching for your products or services. Once you claim the listing, use SEO tactics like positive reviews, updated photographs, and more to top the SERP ranking.
3. Get visibility
If you're a freelancer looking to score more opportunities online, you can use SEO to get this done. With SEO, you understand what clients are searching for which keywords, and you can include the same in your pitch. Similarly, you can even use the same tactics while looking for a job.
4. Use social media
We hope you have a social media page for your business. If not, check out this essential guide to social media for small businesses and get rolling.
Now, optimize your social media handles to get found on search engines. For example, if you want to rank for writing services on LinkedIn, you can align your headline, bio, and experience sections to make it happen.
What about the time when someone googles your name or that of your business? Understandably, you don't want them to leave hanging. Optimizing your social media will solve this challenge too. Anytime someone looks out for you, SEO will show your profile to that person instantly.
5. Share business info
If you are thinking about how to increase website traffic without SEO, then having easy-to-understand business pages can rank you higher on search engines. The goal of this product page is to drive purchases by showing relevant information.
The typical elements of any product page are the image, description, pricing, etc. Any data that'll allow the user to decide will help you rank higher.
For example, you could have a hotel renting rooms and villas. You can upload your menu with actual images, prices, and contact details. It'll show on your search engine listing. Plus, it's more likely that customers will directly buy from you.
Conclusion
Whether you have a website or not, SEO is an integral element for driving customers to your business. However, a website is no prerequisite for practicing SEO and bringing traffic to a business. Even if your work operates offline, most people in today's age will search for it on the internet.
Potential employers will google your online profile, some will search for business contact details, and others will look for some other info. You'll forever need SEO practices to help your business, site, or profile rank higher.
FAQs
1. What is SEO?
Anytime we have a query for a search engine, it wants to serve us the best information for that particular query. SEO is about helping search engines understand that our content is the most relevant to what our target audience is asking for on the internet.

2. What is SEO full form?
It stands for Search Engine Optimization.

3. What is an SEO-friendly website?
An SEO-friendly website is optimized for search engines like Google to crawl each page, understand the content, and index it in the database. Once indexed, the website serves as the most relevant and valuable collection of web pages for specific user queries.

4. What is on-page SEO?
On-page SEO is about optimizing web pages to rank higher on the web. Here, a page's content and HTML source code are aligned to get more relevant traffic.

5. Why is SEO good for business?
SEO is an integral channel in the world of marketing. If you want to attract online traffic, it is one of the best ways to get visibility on the web without spending a lot of money.