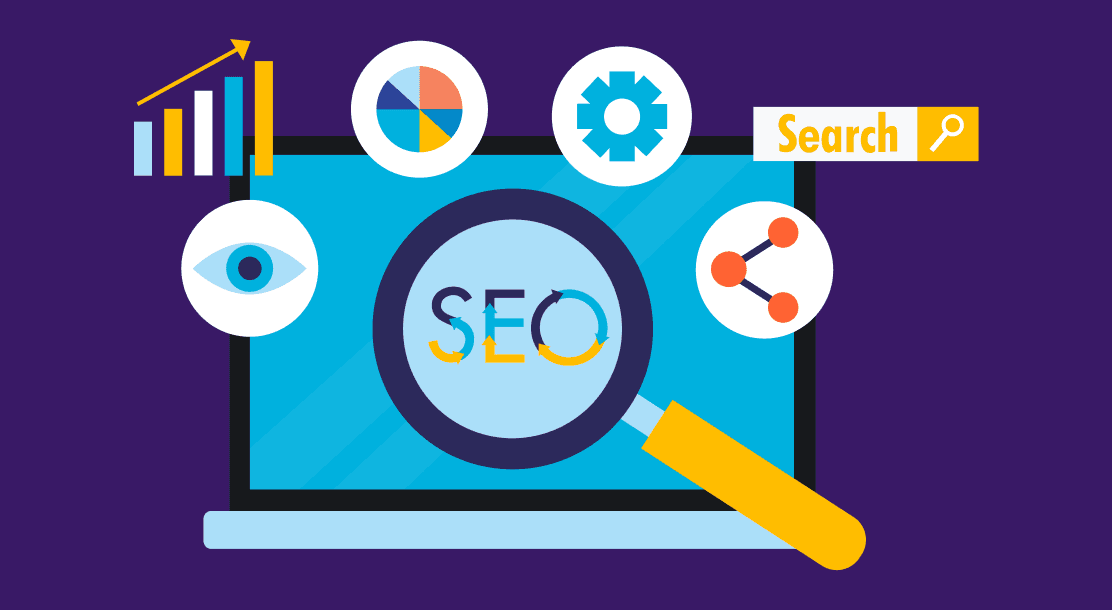 Want to learn more about user intent in SEO? Check out this article where we have mentioned ways to tap into user intent to improve your SEO.
Table of Contents
Understanding User Intent
Significance of User Intent in SEO
How to better SEO with User Intent?
3 Main Categories of User Intent
Key Takeaways
Conclusion
FAQs
The importance of user intent in SEO has not been widely acknowledged in the past, but this has changed dramatically in recent years.
Today's SEO is reliant on knowing the user's intent. A brand's success depends on its knowledge of what people look for and what they expect to find. Due to advancements in technology and consumer expectations, organizations have been compelled to rethink their approach to developing content for users.
When visitors put queries into search engines, the most successful companies know what their customers are looking for and what they want to see. Because of the buyers' goal, whether they are just starting their search or are ready to purchase your product or service, you can better tailor your content to their stage in the buying process.
Understanding User Intent in SEO
Search engine rankings have always relied significantly on tailoring web pages and content for specific keywords. Google ranks content according to how well it's tailored to keywords people type into search engines. Search engine giant Google started providing consumers with the most relevant results possible.
Nonetheless, Google's search algorithms have undergone rapid and constant evolution as the search giant learns more about the people who use its services. Searches reveal a lot about the intent of the person doing them. Google can provide more profound search results if it has a deeper knowledge of a user's goals.
This human-centric change has pushed SEO tactics beyond keyword targeting to comprehend human consumers' minds. Achieving such a purpose is Google's goal.
People always seek answers because each search has a purpose, whether studying, traveling, or purchasing. Google uses AI to deliver a more human-centered search experience that answers queries, solve issues, and achieves other goals.
In other words, the term "user intent," also known as search or keyword intent, refers to the thought process that goes into the search query before it is entered into the search bar. It's all about figuring out what drives the user.
Significance Of User Intent In SEO
User intent in SEO is a critical component of today's content marketing strategies and your bottom line. Some of the advantages after you include user intent into your marketing strategy are:
Emphasis on understanding the user
Understanding what your target audience expects to discover on your website is critical. Your audience's user intent informs you precisely what they're searching for.
Your content should always align with your business, industry, and ultimately, your company's items and services. The search engine analyses search intent to rank websites in Google search results. By determining the user's purpose, Google is better able to lead them to relevant material.
You can find out which keywords people use to get to your website using Google's Search Console. Visit Search Traffic > Search Analytics and look for the most popular search terms for the website you're interested in. This way, you'll be able to learn more about your audience's specific needs and discover new and creative ways to meet those needs.
A person's search intent may be deduced by looking at the meaning behind each term they enter into Google. When it comes to content creation and distribution, content marketers must constantly adapt to the changing needs of both their audience and Google.
Enhances traffic, search rankings, and conversions
Concurrently, your site's traffic, ranking, and conversion will all improve due to increased time spent on the page. A website's ability to generate sales is directly correlated to the quality of its content and its ability to speak directly to the needs of its visitors.
Rank higher in the SERPs and get more traffic at the same time if you understand your consumers' requirements and desires in detail.
You should know one more significant thing; don't assume that the only way to attract more visitors is to post more content. Re-optimizing existing content for user intent in SEO is, in reality, an excellent strategy for driving more organic traffic to your website. In such cases, you can use website content writing services to do the job for you.
It's possible to seek areas where you can enhance the content that is currently ranking if you've figured out what the end goal is. Relying on Google for the bulk site traffic will pay off in the long run without any more effort on your part. Because of this, don't let it slip through your fingers.
Enhances time-on-site
When users click on a link to go to a website, certain expectations are established in their minds. Users' expectations might be skewed if the objective isn't made clear. To boost organic traffic, some firms use false headlines. The article's title makes it look like the content is related, but it turns out to be another subject matter.
Have you ever considered what might have occurred if they clicked through to your site and saw something completely different? They'll quickly exit the website, and you'll be undermining your visitors' confidence as a result. This is a blatant attempt to misdirect the user.
Your traffic rises as your visitors spend more time on your site. Attracting readers who aren't interested in what you have to offer may harm your search engine results.
A decent time-spent measure depends on the kind of material you are providing. Businesses want their visitors to spend some time on their pages so they may take advantage of their offerings.
Improves all-around content strategies
Successful SEO methods have always relied on relevance, high quality, and unique content. With the help of Content Intelligence tools, you can write captivating and relevant content tailored to your audience.
The program compares the document's keywords to the most popular organic material on Google. Moreover, it provides a breakdown of your keyword in terms of use, comparable keywords, and examples of how it has been used.
Analyze your blog post as soon as you've finished writing it. Using Content Intelligence, you may examine a document paragraph by paragraph. Sections of the analysis are broken down into their relevance, sentiment, and readability. They're a boon if you need to know how well your material is doing quickly. It will reveal all of your content's significant SEO flaws.
More concentrated and effective content based on user intent is created with the end-user in mind. The best way to figure out what kind of content you should be writing is to do keyword research and look at what ranks high.
Provides unmatched keyword suggestions
It's common for people to blindly pick popular terms while doing keyword research, limiting their capacity to go beyond the "search volume" figure.
It's only by putting yourself in your customers' shoes and shifting your consideration to user intent that you will be able to understand what they're searching for. If you can provide helpful advice in the form of practical tips that meet this criterion, your post might have that same title and yet have a high conversion rate.
You may use Keyword analyzer tools if you want to keep track of the most critical data (related keywords, search volume, and CPC) straight from your browser. They're a free browser add-on that will speed up your keyword research.
How to Better SEO with User Intent?
User intent for SEO optimization is one of the most important factors to consider when creating content. The following vital ways will help you to understand how to get better SEO:
Using linkable content based on search intent, you may establish authority in your niche.
Monitor the micro-moments of consumer interaction with the content and the website using available technologies to track how prospects move through it.
Use legible fonts, photos and videos, image alt text, headers, and lists to make your content more user-friendly for visitors.
Use the tools at your disposal to do research and better target demand. The content you develop will be more suited to meet the user intent in SEO.
Include internal links that are useful to your readers in your content.
Distribute content through social media platforms.
Content should be updated to reflect changes in user intent. Make a habit of reviewing your most critical keywords regularly.
To keep up with Google's shift toward a more human-centric search experience, user-centric SEO is becoming more and more vital.
It is essential for content marketing to focus on the end user's needs. Despite the apparent rapidity with which best practices and technology are evolving, they are all working towards the same end goal: to figure out what the user wants to view so that the search engine can provide it.
If a company focuses on this objective, it will find it much more straightforward (while incurring algorithm penalties) to grow its search engine ranks and traffic.
3 Main Categories of User Intent
Everyone searches uniquely. You need to keep in mind that each user is looking for something distinct. You'll find people with a wide range of mindsets at each level. Google explicitly acknowledges three main user intent groups.
Let's attempt to grasp these three critical ways user intent enters in.
Informational
When a user seeks advice, instructions, or the latest information on a particular subject, this is an informational goal. Several forms of queries and research are not directly related to a commercial encounter but fall under the category of informational purpose. Most of the search queries are based on these sorts of user intents.
Conversions are uncommon for informational searches. However, they may still be helpful for firms wanting to engage their audiences early on so that they are more likely to make a purchase later.
Navigational
You have a navigational purpose if you're looking for a particular website. In this case, the consumer isn't looking to make a purchase; instead, they're only interested in seeing a specific style of the website. Using Google My Business and a company's knowledge panel is usual for this search.
You should make sure that you are well-optimized for your business name (branded keywords) since this kind of traffic is equally significant.
Transactional
The searches that lead to a business transaction, such as purchasing a product or receiving a price estimate, are transactional. Transactional inquiries are all about converting customers. Competitive and high-priority search terms are often found in these searches. Shopping advertising is a good indicator of a buyer's desire to make a purchase.
Transactional search does not necessarily imply that money will be exchanged here. They may be willing to share their personal information (opt-in). As a content marketer, it's your job to ensure that specific search queries and calls to action lead to your website.
Key Takeaways
In the context of a search engine, a user's intent may be described as the purpose of their query.
User intent is now considered when ranking websites and responding to queries on search engines.
If a firm wants to be readily found, it must know what its customers are looking for.
Google uses intent categorization to narrow down the kind of results returned in response to a search.
The purpose of a brand's user intent, user experience design, and content marketing is to satisfy the intention of its customers.
Conclusion
Deciphering user intent in SEO is not straightforward, even if search engines improve to provide a more personalized real-time experience.
You'll need plenty of intent research, practice, and patience to see the magic. Personalizing user experiences based on their interests, values, purpose, and beliefs is the future of marketing.
Make it a purpose to provide people what they want, and concentrate on the user intent rather than the keyword.
FAQs
1. What is user intent in SEO?
User intent is the primary goal to find what they are looking for in a search engine.

2. Why is user intent necessary in SEO?
User intent is the key to developing content that boosts your SEO and increases the relevancy of your sites.

3. What is the intent of targeting keywords?
A customer's intent keywords are the words they use to express their intention to do a specific commercial activity.

4. How to do better SEO for search intent?
Separate your material into bite-sized chunks, put keywords in the content, URL, metadata, headlines, etc. Include informative visuals and graphs to help solve problems.

5. What is low intent?
Low intent searches like information and navigation aren't viewed as qualified prospects since they aren't near to converting.