Marketing
The Ultimate SEO Glossary: 39 Essential SEO Terms For Every Marketer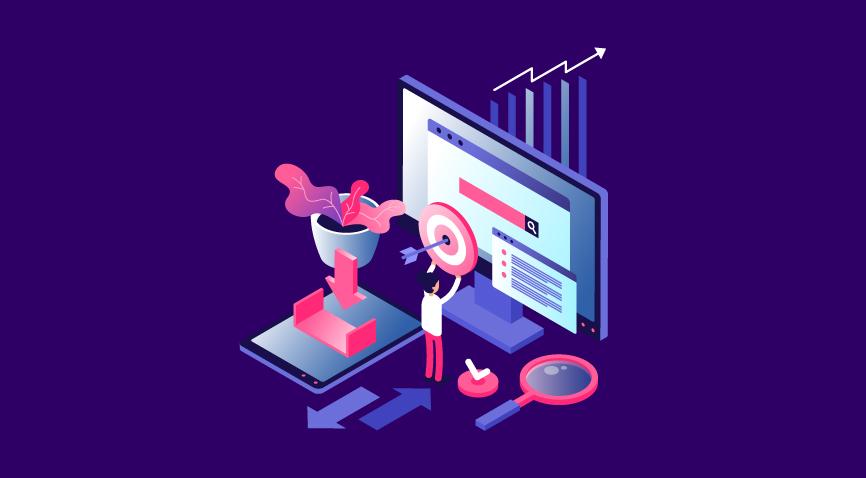 Table of Contents
Why Marketers Use SEO Terms
Benefits of SEO Terms
39 Essential Terms in the SEO Glossary
Key Takeaways
Conclusion
FAQs
If you've read any starter guide to SEO and found yourself confused by some of the terms you've read, don't worry! We understand that learning all of the ins and outs of SEO jargon and lingo might feel like learning a new language. We've put up an SEO glossary with definitions and valuable links to assist you in understanding all of the new jargon we're throwing at you. You might wish to save this page as a favorite for future use!
SEO is important for marketers because more than 70% of search engine users are more likely to click on one of the top five suggestions on the search engine results pages (SERPs). Your website must rank among the top results to take advantage of this and attract people to your website or clients to your online store.
SEO is about more than just search engines; it also improves usability and user experience.
Your website's credibility improves when it appears at the top of an SERP. People who visit your website through a credible search engine will trust your website more and are more conducive to sharing it on social media.
The seamless operation of a large website necessitates the use of SEO. SEO may help websites with several authors in both direct and indirect ways. Their immediate advantage is more organic traffic, and their indirect value is in having a consistent structure (checklists) to follow before posting content on the site. SEO might help you get a leg up on the competition. If two websites sell the same product, the optimized one for search engines will likely attract more visitors and generate more sales.
39 Essential Terms in the SEO Glossary
A
Algorithm: This is a method or technique for retrieving and ordering data in a meaningful manner.
Alt-text: The text in an HTML code that explains the pictures on websites is alternative text.
Anchor text: The text that you use to link to other sites.
B
Browser: A web browser, such as Google Chrome or Mozilla Firefox, is software that allows you to access information on the Internet. When you send a request to your browser (for example, google.com), you're telling it to get the resources it needs to render that website on your device.
Bookmark: This is a link to a website kept in your web browser or computer for later reference. Users can share web pages they like on social bookmarking sites (for example, Delicious.com). Having connections to your site in social bookmarking networks tells crawlers that the material on your website is attractive to users.
C
Caching: Caching refers to a copy of your website that has been stored.
Citations: A citation, often known as a "company listing," is a web-based reference to the name, address, and phone number of a local business (NAP).
Crawl budget: The number of pages on your site that a search engine bot will crawl on an average day.
D
Duplicate content: This refers to the content shared across many domains or multiple pages within a single domain.
DNS: A Domain Name Server (DNS) links domain names (for example, "moz.com") to IP addresses (for example, "127.0.0.1"). DNS converts domain names into IP addresses, allowing browsers to access the page's resources.
Document Object Model (DOM): This is the structure of an HTML document, and it describes how things like JavaScript may access and update it.
E
Editorial links: These are gained naturally and supplied out of an author's own will (rather than being bought or forced).
F
Fold: The "fold" is the point on your website where the bottom of a user's monitor or browser window cuts off the content. Anything below the fold can be scrolled to, but it isn't immediately visible. Because new visitors will notice it straight away, search engines prioritize material above the fold. Too many adverts above the fold can sometimes be viewed as a bad issue.
G
Google search operators: These are strings of text that you may add to your query to narrow down the sort of results you're looking for. When you type "site:" before a domain name, for example, you'll get a list of all (or many) indexed pages on that domain.
Guest blogging: Guest blogging is a link-building approach that entails pitching an article (or an idea for an article) to a newspaper in the hopes of them featuring your content and allowing you to include a link back to your website. But proceed with caution. Google's quality criteria prohibit large-scale guest blogging operations with keyword-rich anchor text links.
H
Headings: Text within a heading tag, such as an H1 or H2, on your website. This material is frequently presented in a bigger, bolder font than the rest of the page's text.
HTML: It is the component of your website's code viewed by search engines. Keep your HTML as simple as possible so search engines can readily and often scan your site. Instead of using HTML, put as much layout-related code as feasible in CSS.
I
IP: An internet protocol (IP) address is a string of integers distinct to each website.
Internal link: This is a link from one page on the same website to another, such as from the homepage to the products page.
J
JavaScript: This computer language allows static web pages to have dynamic components added to them.
K
Keyword: This is a term that a user types into a search engine. Each web page should be optimized to attract visitors who have entered specific keywords into a search engine.
L
Link accessibility: This refers to how easy it is for humans or crawlers to find a link.
Link equity: This refers to the amount of value or authority that a link may pass on to its intended recipient.
Link volume: The number of links on a page is link volume.
M
Metadata: This is information that notifies search engines about your website.
Meta summary: This is a concise description of a page's contents and why someone would want to visit it in less than 160 characters. Meta summary is frequently displayed below the page title on search engine results pages as a sample of the page's content.
N
Navigation: A collection of links that allow users to go to other pages on your website, navigation is frequently seen in a list at the top of your website ("top navigation"), in the side column ("side navigation"), or at the bottom ("footer navigation").
NoIndex tag: A meta tag that tells a search engine not to index the page it's on is known as the NoIndex tag.
P
Protocol: The "http" or "https" before your domain name is the protocol. Protocol governs the way data is transferred between the server and the browser.
Q
Query: Words placed into the search field are referred to as a query.
R
Ranking factor: This is one element of how a search engine selects where to rank a page, such as the number of inbound links to that page or the contents of the title tag on that page.
RSS (Really Simple Syndication) Feed: RSS stands for "really simple syndication." It is a method of receiving updates on new information from an online site via a subscription. Create an RSS feed for your website.
S
Sitemap: A sitemap is a map of all the website pages prepared by a webmaster or a piece of software to make it easier for a search engine to index that website.
Social media: Individuals make and share online material through social media. Popular social networking websites include Facebook, YouTube, LinkedIn, Google+, and Twitter. Many social networking sites now have links that appear in searches. It's critical to have links to your website all over social media.
T
Traffic: The visitors to your site.
Title: The title of a page on your website, enclosed in a <title> HTML tag, inside the head section of the page. It appears in search engine results and at the top of a user's web browser when they are on that page.
Traffic Rank: The ranking of how much traffic your site gets compared to all other sites on the internet. You can check your traffic rank on Alexa.
U
UTM: An urchin tracking module (UTM) is a simple code that you can add to the end of your URL to monitor extra information about the click, such as the source, medium, and campaign name.
URL (Uniform Resource Locator): The web address of a page on your site (for example, www.yoursite.com/contact).
Key Takeaways
SEO is important for marketers because more than 70% of search engine users are more likely to click on one of the top five suggestions on the search engine results pages (SERPS).
This glossary has covered all of the important parts of SEO, from identifying the terms and phrases (keywords) that can drive qualified visitors to your website, making your site search engine friendly, creating links, and promoting your site's unique value.
SEO is about more than just search engines; it also improves usability and user experience.
SEO is important for your website's social advertising. Once customers discover your website through a credible search engine, they are more conducive to sharing it on social media.
Conclusion
The SEO world is dynamic and complex, but its basic principles are easy to comprehend and apply; even a rudimentary understanding of SEO can have a significant impact on ranking. Free SEO instructions can be found all over the Internet, even in tutorials like this one. When you combine this knowledge with some experience, you'll be well on your way to being an expert SEO.
FAQs
1. What is the significance of SEO keywords?
Keywords are crucial because they connect what people are looking for with the material you're giving to meet that demand. Because you could explain what you give in a slightly different way than some people ask for it, keywords are as much about your audience as they are about your content.

2. In marketing words, what is SEO?
Search engine optimization, or SEO, is a collection of techniques for improving the look and positioning of web pages in organic search results.

3. What role does SEO play in digital marketing?
Technically, Search Engine Optimization is a marketing tool rather than a marketing strategy. It broadens the marketing horizons and expands a brand's reach by attracting a more significant number of prospective customers. SEO is the process of optimizing a web page to make it more engaging for visitors.
4. What exactly are SEO abilities?
A Search Engine Optimization professional with SEO abilities analyses and reviews websites to improve them so that search engines find them. The goal of an SEO professional is to enhance traffic to a website by creating content that contains relevant keywords and phrases.
.