SEO
SEO Essentials To Include In All Your Long-form Blog Posts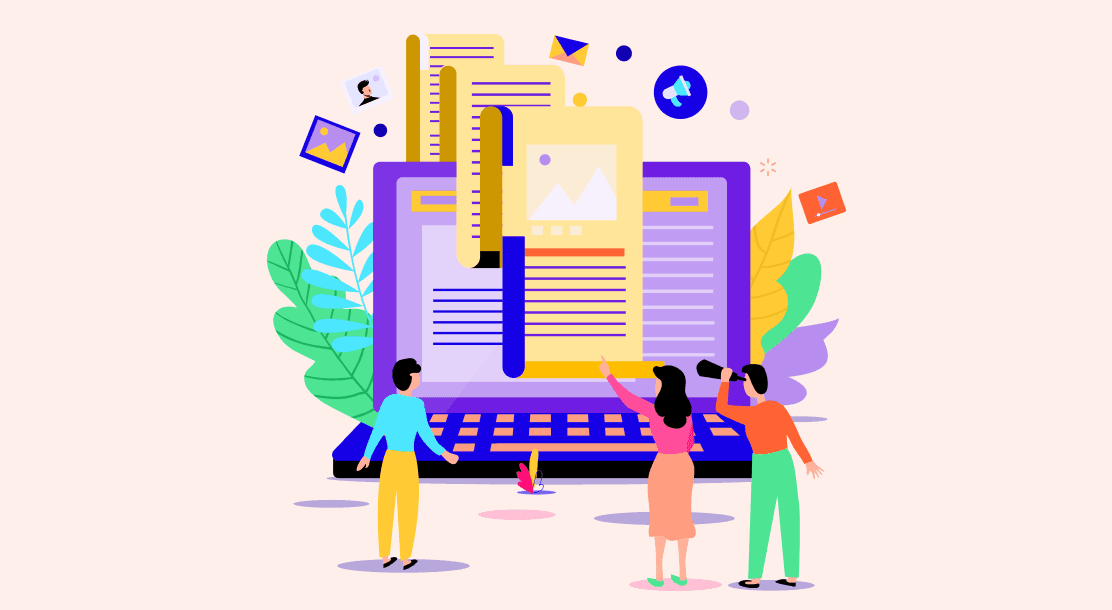 Your long-form blog post can and will be noticed if it has all the necessary SEO essentials like keyword research, internal links, great heading, and more.
If you are a regular blogger, you have likely heard of the term 'long form blog post'. You may have read that such long-form blogs are a fantastic opportunity to pack a lot of valuable information and attract new followers. But, unless your SEO blog post has specific SEO essentials, it may not serve any purpose.
A blog post is one of the internet marketing essentials that most online marketing professionals use to their advantage. However, when it comes to writing a long-form blog post, it can be quite challenging, as merely filling the pages with words will not do.
Unless your blog has SEO essentials, it can get lost in the maze of the internet due to poor search rankings. But your long form blog post can and will be noticed and drive traffic to your website if it factors SEO essentials.
What is a Long Form SEO Blog Post?
A long-form blog post is a highly informative piece of content exceeding 2,000 words. It could be a 4,000-word blog post, a whopping 10,000-word whitepaper, or an even longer eBook. Many such long-form blog posts could be detailed step-by-step, how-to guides, comprehensive technical guides, technical and non-technical tutorials, informative resource lists, case studies, or industry definitions.
Contrary to popular thinking, a long-form SEO blog post can be engaging and widely read, provided it solves the target audience's pain points. Whether a funny snippet or a detailed case study, the point is that it must provide great value to the users and prospects. However, writers must realize that it takes extreme effort to serve the audience as you need to identify their problems before figuring out the best solution.
Your long-form blog post must be a one-stop shop that addresses the topic. This helps save a lot of frustration your users will otherwise experience wading through tons of useless content in their quest for an effective solution to their problems. You can't afford to reach the end of your long-form blog post without answering any of your audiences' questions.
Most Important SEO Essentials
Here's a list of SEO essentials that can help your long-form blog posts achieve their purpose:
1. Doing keyword research
You don't have to worry about which keywords to use in your content. Nor do you have to scroll through a long list of keywords, wondering which would be the relevant ones to use. All you need to do is to use Google's Keyword Planner, a versatile tool that lets you find target keywords to use in your content to drive target traffic to your website. You will learn how easy it is to find relevant keywords within a few minutes of searching.
You must try to target buzzwords, or popular phrases and words used most in a search engine search. You may want to use Google Trends, the trending tool that lets you determine the search volume of a key phrase and how high it ranks. It may be a long-tail keyword perfect for your long form blog post, which you must try to use in your content to enable it to rank highest in search results.
Did you know that Amazon was one of the first eCommerce sites to use the phrase "long tail" keywords to describe niche products sold on its platform? Another tool that works to your advantage is Ubersuggest, where you must start your search with a fat head keyword and proceed to "keyword ideas" (similar to Google Keyword Planner) to get relevant suggestions from Ubersuggest.
2. Having the perfect heading for your blog
The first thing that strikes anyone coming across your blog is the title. It will strike them, provided it is catchy enough to grab their attention. It is the heading that can determine the fate of your blog post. Although the content in the blog plays a pivotal role, the heading makes things easier for Google when it tries to identify your content and index it for people to understand your content better.
To be catchy and grab readers' attention, your blog title must:
Include a long-tail keyword
Be at least 20 to 70 characters long
Indicate what the blog is about
Remember that your blog headings serve as your readers' signpost, making it easier for your target audience to understand what your blog post is about.
Optimizing your URL lets, you tell your target audience about your content. It also lets Google's spiders know that your content is relevant and valuable. It is as important to optimize your URL according to the rest of the content on your webpage.
Short URLs are crisp and clean, and it is a lot easier for search engines to recognize the value of your long-tail blog post when you keep your URL short and sweet. Just as people don't want to decipher the rubble of letters and numbers in a URL, search engines, too, don't prefer dealing with complex URLs.
Moreover, nothing like including a long-tail keyword as part of your long-form blog post's URL to give it more mileage.
3. Inserting internal links
Most people don't realize the significance of internal linking. It is probably the most ignored factor of SEO. You must consider internal linking an important part of your SEO blog post and include at least 2 to 4 internal links for each one.
As you add internal links to your long-form blog post, don't forget that the text you highlight should always have relevance to where you intend your link to lead. You can't have someone clicking on trousers and get to a button for trowels.
Another excellent internal linking tip that can boost your rankings and enhance search results is to link to your old posts, which should also feature a few internal links. The linking can thus progress to all your web pages to make a visitor linger longer on your website to hit the conversion (buy) button. Such internal linking strategies seldom fail to produce the desired results.
4. Having a mobile-friendly site
Did you know that more than half of the global Internet traffic shops from a mobile device? This makes it critically important for you to ensure that your website is mobile-friendly, in other words, optimized for mobile responsiveness.
Design can make your long-form blog posts more mobile-friendly, allowing people to easily scroll down to read the text and view the images clearly before proceeding to make a purchase. Although your long-form blog post is long, you can make the paragraphs and sentences short and sweet so that readers don't scan and skip and instead read through.
Don't forget that your blog post cannot be mobile-friendly unless you use highlighted subheadings. Pay attention to the H2s and H3s, which help keep your blog post structured and easy to read and follow.
5. Facilitating brand authority and on-site engagement
As a marketer, you can use your long form blog post to establish brand authority. Make your blog post insightful and comprehensive and impress the readers. Make them look up to you for your thought leadership pieces. When your readers realize that your content delivers each time, it helps enhance your reputation and build confidence in your brand, leading to more conversions.
Your target audience often values content that stands out. Such value-laden content leads to excellent user engagement. Readers tend to spend more time soaking up the information you provide in your long-form blog post.
6. Increasing the number of shares
Useful and informative content instantly prompts people to share it with friends and family. It may be just to show off and convey that they read high-quality content, but their action serves your purpose very well. When your long-form blog post is highly informative, readers will feel compelled to share it with like-minded people who may be part of your unidentified target audience. According to a Buzzsumo study, a random analysis of 100 million articles revealed a startling discovery: Long-form blog posts figured in the top 10% of most popular articles, prompting the most shares.
7. Increasing organic traffic
Your long-form blog post can make perfect SEO sense, and it isn't only because it increases engagement. Google prefers high-quality content regardless of its length. Such a preference leads to improved rankings and better discoverability and helps drive more traffic. Google's search engines are evolving continuously as it spends heavily yearly to improve its performance and make it easy for users to seek the information they need. That is why Google gives high priority to good quality content. Google's Panda update, which is more than ten years old, still makes low-quality content less visible in search results. Google advises webmasters to monitor content quality to establish its objectivity and authority. This stance of Google continues to this day.
8. Increasing leads
Did you know that your long form blog post can also work as a brilliant lead-generation tool? Longer blog posts have enough space and context to let you place strategic call-to-action buttons. What's more, your long-form blog post itself acts as a lead magnet. According to a recent lead generation report, long-form content often offers users valuable information in the form of whitepapers and eBooks, for which they are willing to share their names and email addresses, helping you build your list of prospects.
9. Increasing conversions
You can use your long-form blog post to boost conversion rates. An excellent example is Crazyegg's homepage which underwent a makeover, leading to a 363% increase in conversion rate. The new page had 20 times the content of the original and included Frequently Asked Questions (FAQs) and the answers that most people had in their minds while buying a heat mapping tool like theirs. The above image depicts how long-form content paid rich dividends. In a similar case, Moz made changes to its landing page by including extensive information about how customers benefitted by buying its service, depicted in the below image:
Note: longer landing pages need not necessarily increase conversion rates. And a shorter page may work equally effectively, if not better. A basic rule, however, is that you never know until you try, and with long-form content proven to be a winner, it is worth trying it out.
The above points should help you understand SEO essentials' significant role in your long-form blog post. Without SEO, the visibility of your brand online may never improve.
FAQs
1. What essential elements of SEO should I look out for when optimizing my website?
Your SEO blog post must have certain essential SEO elements that bring them to the notice of Google's spiders. The search engine crawlers, also known as robots, are called Googlebot in Google parlance.   They automatically discover and scan websites based on the keywords they detect. A keyword is one of the SEO essentials you must use in your long-form blog post to increase your website's search visibility.
2. What are the most significant SEO essentials to follow?
While optimizing your website for search engines, you must ensure that you provide an enjoyable mobile experience by creating your website and adopting a responsive design. And while you are at it, ensure that you compress the images suitably to fit into smaller screens of tablets and mobile phones. Furthermore, another critical factor is the quality of the content because Google says that quality content ensures that users get the information they are looking for online. The search engine generally ranks high-quality content right at the top of search results, thus giving users a better experience.

3. What crucial SEO essentials should I consider when writing a long-form blog post?
It is advisable to spend time thinking before you start to write. Use short paragraphs and subheadings to ensure your blog has the correct structure. Don't forget to use transition words, and ensure that you include the keywords in the flow of the content. While any blog post has an optimum length, a long form blog post must have 2,500 to 3,000 words as the minimum count. Hyper-linking and interlinking are crucial; hence include links to other websites with valuable information and your web pages whenever possible.
4. What are the top SEO recommendations you have for me?
Include the primary keyword in your page title, which should be between 30 and 20 characters long. In the Meta description, you should limit it to 160 characters and include your target keyword. Such inclusion is good for indicating what makes your web page unique. Furthermore, ensure that your long-form blog post title and the Meta description are unique.