SEO
SEO Competitive Analysis: The Best Way To Learn From Your Competition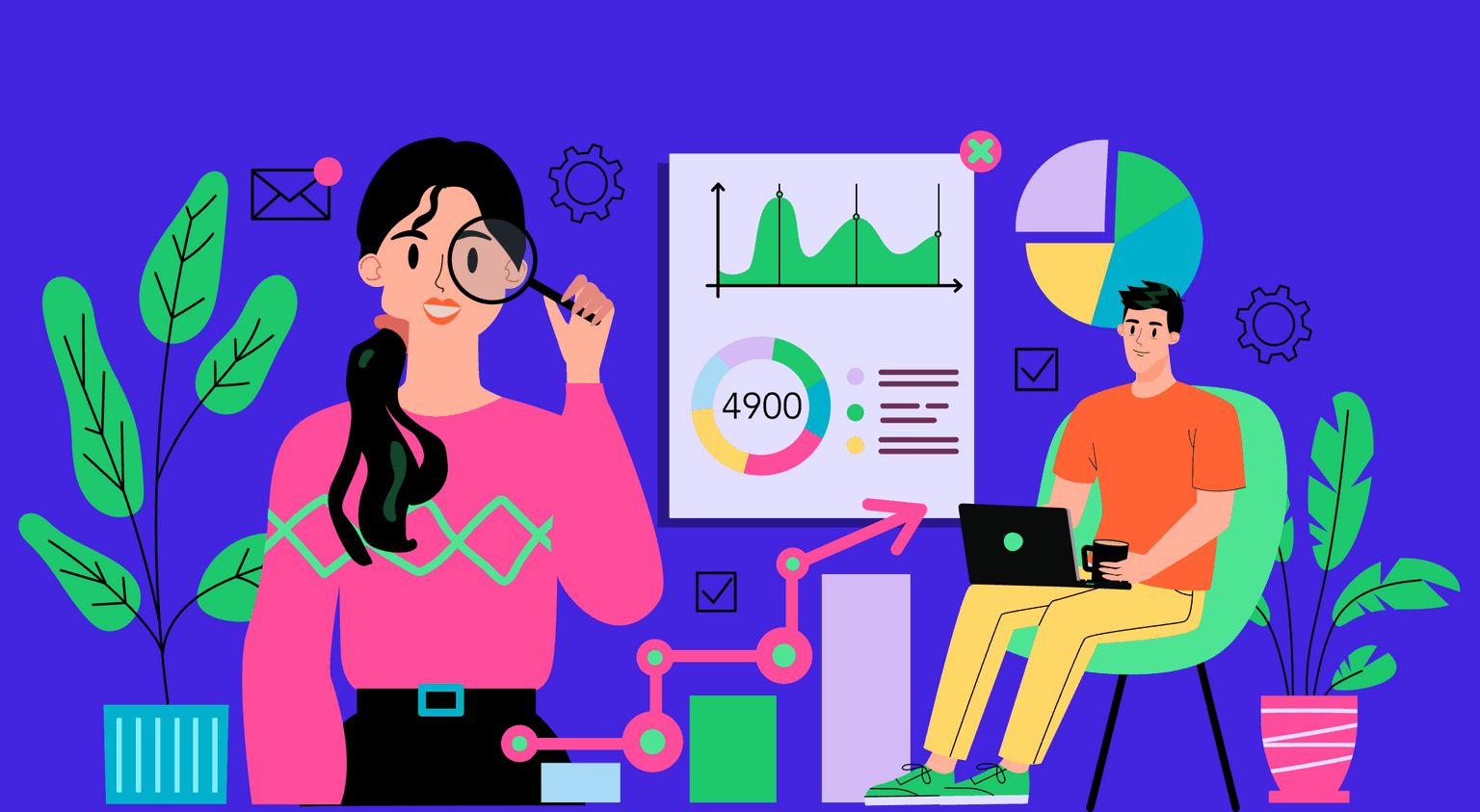 SEO Competitive analysis is the best tool to put together your winning SEO strategy. Here are a few tips to help you get ahead of your competition.
Over the years, Search Engine Optimization (SEO) has become an important tool to dissolve the barrier between you and your customers by making the most of the Google algorithm. It is important for companies, big and small, to optimize what customers are seeing and saying about them in their research process.
This is why SEO has to be an integral part of overall sales and marketing strategy. Companies must also see that they stay ahead of the competition in the SEO race. That's where the game of SEO competitive analysis comes into play.
What is SEO competitive analysis?
An SEO competitive analysis evaluates how your competitors are faring in search engine efforts compared to your own. By taking stock of the tactics employed by your competitors to rank higher than you, you can calibrate your own SEO strategy to be a market winner.
SEO competitor analysis is imitating the best strategy of your competitors and staying away from things not working for them.
SEO optimization is the surest way to get ahead of the competition, gain more visibility in the internet space, and attract more traffic to the site. As a starting point, you must closely examine your competitors' actions to attract visitors to their sites.
Who are my actual SEO competitors?
What keywords should I target to gain the upper hand in the search?
What should be the ideal ingredients of my content?
What are the best tools available to research the competition?
Where am I going wrong, and what have my competitors got right?
What would be the ideal SEO strategy?
What is the need for SEO competitive analysis?
There could be various reasons to go for a comprehensive SEO competitor analysis. One of the reasons is that you are not satisfied with your company's current position in Search Engine Result Pages (SERPs). You would then like to know what kind of effort should be put in to achieve a certain ranking. Whatever the reason, to build your SEO ranking or to improve it further, you need to have a thorough idea about what your competitors are doing right.
Piggy Ride on Competitors' Strengths
By identifying certain SEO keywords that are in demand, you can build an SEO strategy that can help you maximize your competitive advantage compared to other sites. It may mean targeting certain words and avoiding others. Having a critical look at the best-performing sites can give you a fair idea about how to structure your site and build your content to attract more traffic to your sites.
Here are certain tips for you to streamline your SEO competitive analysis strategy.
1. Identify the keywords
SEO data is readily available for competitor research. Many competitor analysis tools like SpyFu, SimilarWeb and SEMRush provide keyword data. Google Analytics is a free competitive analysis tool that is readily available, which will give you a list of SEO keywords and show you the position of your competitor's rank in search engine ranking along with the total volume of traffic and other data.
2. Figure out top SEO competitors
The next step is identifying which sites rank high on Google and other search engines for particular keywords. You can take the help of tools such as AWR Cloud to find out which websites are top-ranked for various SEO keyword queries. Your competitor research will also throw up sites trending up and down over the past week or months.
You can get all the ranking content across multiple keywords. One of the tricks you can deploy is to export all keywords and URLs in a document and use it to examine each site by its ranking keywords. This will make the competitive analysis easier and faster.
3. Deep dive into the data
After figuring out the top-ranking sites, you need to closely examine each site for certain characteristics like:
Firstly, identify the title tags and how they are using SEO keywords within the titles and subheads
Secondly, understand what kind of content is being placed on the site – blogs, product pages, sales pages, or landing pages
Thirdly, learn how pages are linked from the homepage or other important pages from the site
Lastly, examine the structure of the content—Long-form content, bullets, short paragraphs, subheads, or frequent links to pages
By closely analyzing the competitor's pages, you will be able to identify the features that are working for them and the ones that are not. This makes it easier for you to structure your content.
4. Checking link structure
One of the foundational strategies is to get other sites to link back to your content site. One of the best ways to improve your site backlinks is to check your competitors' sites to see how they build links. There are many SEO tools to check links pointing to your competitors' site content and track anchor text, trust flow, and citation flow.
For deeper analysis, you can use tools such as Moz to check all top-ranking websites' domain authority (DA) and page authority (PA). The DA metric correlates with the site's ability to rank based on links and their quality.
5. Adopt a dynamic strategy
SEO is an ever-changing and dynamic goal. Google and other search engines are constantly updating their algorithms and getting smarter with new technologies to absorb and deliver by trying to gauge the intent and objectives of each user's keyword searches. With such a competitive and high-stakes field as SEO, it is never easy to know everything you need. That's the beauty of dynamic technology.
6. Do not forget social media
You can use a good social media listening technology such as Meltwater or Talkwalker to analyze the social media strategy of your peers. These tools can help with the data on what social media platforms are favorites of your competitors, how they are using it, what kind of content they publish to attract eyeballs, how they are engaging with their followers, and how people are reacting to their posts.
All this can boost your SEO since social media tools are inevitably used to augment website traffic, track brand mention and monitor user sentiment.
7. Improve on-site UX
Google has emphasized improving user experience, and most of its major algorithm updates have revolved around better mobile experiences, improved page results, and faster page downloads. To beat your competitors, you must understand how the search engine operates. Your company's sitemap and page download speed must be optimal. An analysis of your competitors' landing pages is a must to understand their click depth and check their PageRank distribution.
8. New keyword opportunities
When you are looking to load your content with the right keywords and searching for new ones, go for a comparative analysis process called Term Frequency Inverse Document Frequency (TF-IDF) analysis. The process is quite complicated. But once you have got the hang of TF-IDF, it can be a great tool to construct competitive analytics and develop a content strategy.
However, the deeper you delve into SEO competitive analysis, the more the urge to discover new things. A comparative competitive analysis is the first step to getting into the race if you want a substantial presence on the internet for your business. It's always good to know what is being served on the other tables and if your fare is worthy of customers' mind space.
FAQs
1. What is Search Engine Optimization?
Search engine optimization is getting a webpage to rank higher in search engines like Google. Consumers usually choose to buy a product by searching on the internet. So it is important for companies that their products or services rank higher in search results to capture the customer's eyeballs. SEO for a company must translate into greater traffic to their sites and higher lead generation for the sales team.

2. How does SEO work?
It is important to understand which pages surface on search engine result pages for any query, such as the best café near me. Google search crawlers constantly scan the web, gathering, categorizing, and storing millions of web pages in its index. When you search for something, Google pulls up that page from its index, not the web itself.
Google uses dynamic formulas to order results based on a number of criteria that may include the quality of content, the relevance to the search query, and the website domain it belongs to, among other things. Moreover, the algorithm also notes, stores, and ingests how people interact with the result. This is what makes it a dynamic technology.

3. What is SEO competitive analysis?
An SEO competitive analysis involves researching direct competitors to understand their target keywords, content strategy, backlink profile, and more to learn from their successful campaigns and avoid the factors that are not working for them. 
This way, you should be able to formulate your SEO policy with the help of competitors' data. Remember that the same data about your search optimization strategy is also available to your competitors. This means that you can never be complacent about your SEO strategy.