SEO
5 Ways To Optimize Your Video For Search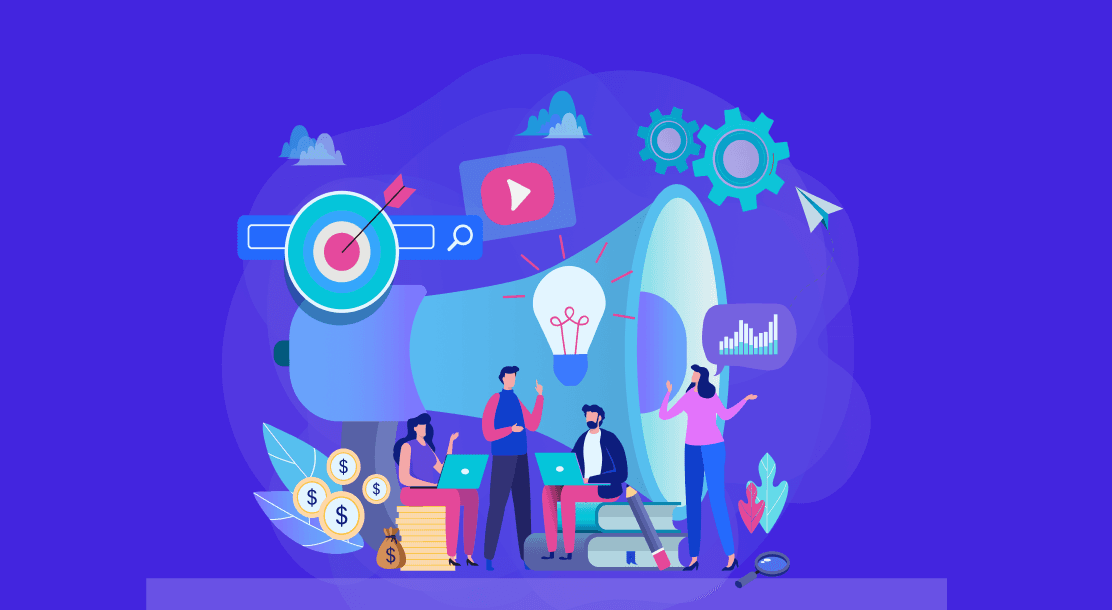 Choosing the right platform, appropriate optimization tools, text transcript, social media, and short-form content is crucial to optimizing your video for search.
Creating the best, most engaging content is not enough anymore in content marketing. It is equally important to help the content reach the right audiences. This is where content optimization comes in.
Content optimization is when you have created written or video content in a way that reaches the largest possible audience. A piece of content can usually only reach the right audience by content optimization for SEO.
Similarly, in video content marketing, just putting the right content on your website or channel is not enough to gain actionable results like:
Increased traffic
Ranking amid the top three results
Visitors transitioning to buyers
You need to optimize your video for search, and in this article, we will see the best five ways to go about it.
But before that, let's briefly understand the importance of content optimization for videos.
Importance of Content Optimization for Videos
Consumption of video content has been increasing rapidly in the last five years. Almost all marketing platforms, including Facebook and Instagram, have introduced the video feature. However, all these years, YouTube has been the go-to platform to search for a video in all these years.
There are thousands of creators and millions of users on each video platform. Content optimization is necessary to stand out in your niche and expand your reach. Every platform has its algorithm that can be cracked using content optimization tools.
Let's understand the basic difference between content creation and content optimization.
To understand content creation, you can look at the several lakhs of content creators in our country. While these are the big guns who have managed to establish a legit career in content creation, many creators still struggle to reach out to the audiences.
A creator puts a lot of effort into creating content. But, this content has to reach the right audiences, and here comes content optimization. It is a differentiating factor among platforms. It is important to have the right keywords, URL, hyperlinking, metadata, etc., to rank on any platform. Let's look at how you can optimize your video for search.
5 Methods That Will Help You Video Ranks
We know by now that only well-optimized content can crack the algorithm of search engines. Let's get directly into five ways to optimize the search for the video.
1. Choose the right platform to publish your video
Publishing your content on the right platform is necessary to optimize video for search or search engine optimization (SEO). You can publish your content on your website or any video-sharing platform. Either your content will be well-received or ignored, but if you don't reach the right audience, your content will never get what it deserves.
So, choose the platform wisely to reach out to your target audience. This is a necessary step to optimize videos for search.
2. Use the right content optimization tools
Video optimization for SEO is very different from plain content creation. For this, you need content optimization tools that can help you find a target audience for your videos and keywords to target these audiences. Some tools also help in analyzing your video's performance. All these collectively improve the chances for your video to rank on top when someone searches for the related keywords.
It is important to use tools that don't take much of your time as a creator. Here are the three best optimization tools for videos:
This tool helps in finding relevant keywords for your videos. Keywords show what your target audience is looking for. For example, if someone is looking for web development tutorials, web development is a keyword. As a content creator, if you create content around this topic, it would be beneficial to add web development in your video title. This step ensures that your video will reach the person searching for web development tutorials.
This tool has a paid and unpaid versions. The paid version also includes search volume, trends, and competition data.
Canva is a tool to design attractive thumbnails for your videos. Nowadays, viewers only watch videos if the thumbnail is catchy. To get that attention from your viewers, you need an attractive, professional, and well-designed thumbnail.
To design thumbnails for your videos, you can use a free version of Canva. It has lots of good options available. Beginners can also use Canva to make thumbnails.
You have everything: a good video, attractive thumbnail, and well-researched keywords. Now, you need to know whether your videos are standing out amongst the competition. Or maybe you need to know what kind of videos are majorly liked by your target audience. VidIQ will help you with this research. It also tells you about the most favorable time to publish your video.
3. Associate text transcription with the video
Google can read but can't view your video. This statement sounds weird but true. Have you ever searched something on Google and got a video suggestion for your keywords?. Yes! This usually happens because text transcription is associated with the video. If the right keywords and transcripted text are associated with the video, the search engine will find it relevant and suggest the video to viewers.
4. Share your content on social media
Social media and content creation go hand-in-hand. Today, almost every social media platform has introduced a video feature like Instagram Reels, YouTube Shorts, Instagram Threads, etc. Sharing your video content on these platforms will help you recognize and reach your target audience and build a community on each platform. This will eventually drive viewers to your other main platforms.
For example, if your video is doing well on Facebook, the same audience may search for you on Instagram or YouTube.
Now, let's see how these popular social media platforms can help increase the reach of your videos:
Instagram is very popular among millennials, Gen Z and Y. It is a go-to social media platform for most users. Instagram promotes short videos. If your videos are too long, you can break the content into reels and share them on Instagram.
Facebook is a social media platform with wide demography of users. You can share your video content on Facebook to increase your reach. Apart from this, the performance of your video on Facebook also helps your SEO.
5. Cut short your content
Short content is more of a rage than long video content that is preferred only in certain types. People are crazy about short videos. To optimize the search for your video content, try creating short videos. If you are in an informative niche and cannot do with shorter videos, divide your content into smaller pieces and publish them. This will help you to rank on all platforms.
Creating content and reaching your defined target audience are two very different but related processes. For the latter, you need optimized content to enhance your SEO. Try using the five methods mentioned above to optimize the search for your video.
Some frequently asked questions:
FAQs
1. How to optimize video for SEO? 
To optimize your video for SEO, you need to insert the right keywords, meta tags and have attractive thumbnails. The publishing time of your video also matters in enhancing SEO for your video. 

2. What are content optimization tools? 
Content optimization tools optimize your content for SEO. These tools are one of the ways to optimize the search for video as well. Creating good content is only a part of being a content creator. To be recognized, you need a good reach. 

3. Why do we need to optimize your video?
Every video has its own defined target audience, and it is not easy to reach them. For this, you need to be on top of the search engine rankings. Reaching your target audience can only be possible by optimizing your video. 

4. What is the purpose of SEO tools?
Google is a search engine where unlimited content is published every minute. To stand out in your niche, you have to rank on Google's first page. SEO tools help meet this end.