Emails
Rich Media Emails: 7 Trends to Take Note of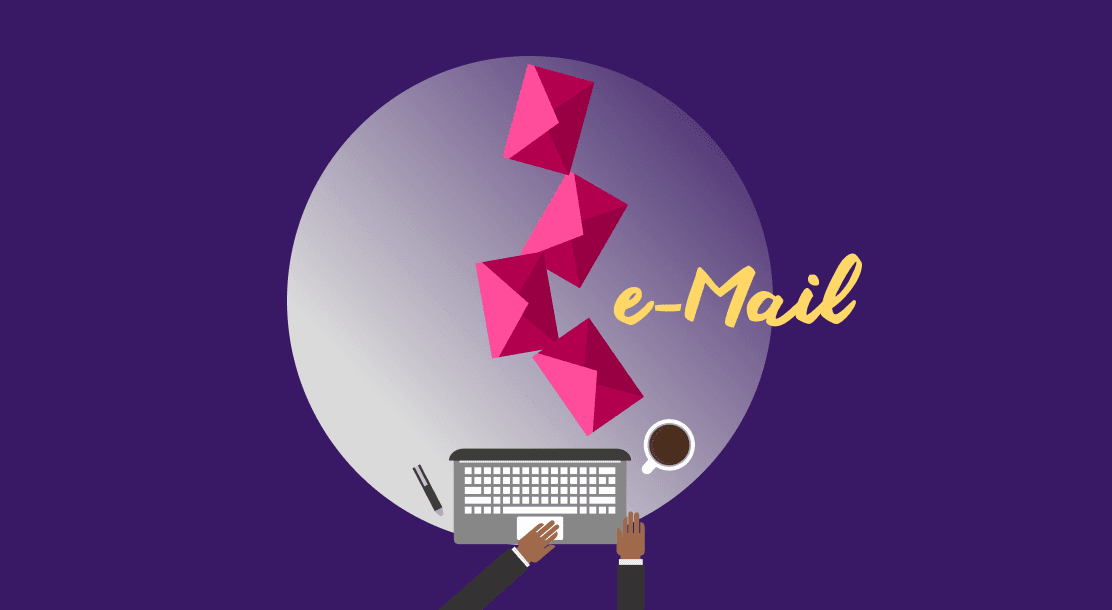 Rich media email promises to boost your marketing strategy. Here's how you can effectively use rich media in email marketing.
Marketers, these days, have been experimenting a lot with rich media and multimedia content. Rich media is extremely useful when it comes to bringing up campaigns, but there are right and wrong ways to use it. In this blog about rich media emails, we show you how to use the new trend to improve your newsletter design, nurture campaigns, and turn your plain text emails into something more engaging.
Rich media is a term that has evolved over the years in the email marketing world. And it is being adapted by both novice and experienced email marketers. The terms "rich media," "rich content," and "interactive media" are often thrown around by email marketers, but do you know what they really mean? Before we delve deeper into this topic, let us first understand what rich media means.
What Is Rich Media?
You may be familiar with rich media, such as videos, images, and audio. Rich media email refers to any communication enhanced by the use of media to increase engagement. As Google puts it, "Rich media is a digital advertising term for an ad that includes advanced features like video, audio, or other elements that encourage viewers to interact and engage with the content."
Whether it is a video, image, chart, or something else, you need to figure out how to make your email better with rich media. Thus, to help you stand out in your consumers' inboxes, you need to implement your strategy carefully.
Email remains the most reliable, cheap, scalable, and effective channel to reach your customers. However, a communication gap exists between your marketing message and customer due to the lack of engagement your brand offers. About 75% of marketing emails usually go ignored. So, you have to make every attempt to optimize your email marketing campaigns. Otherwise, you may end up losing out on opportunities and revenue potential. So, read the strategies mentioned below to excel with your emails!
How Can Rich Media Enhance Email Marketing?
Email marketing has been used by marketers for a long time now. However, with digitizing happening fast, many new trends are coming up in the market. Rich media email is one such trend used by companies these days. Rich media emails help create an interesting and interactive user experience.
The content shared through this method is much more useful and engaging than a simple text-based email. A rich media email can include everything from animation, images, and video to interactive maps.
Hence, it is a form of online advertising that uses interactive elements to attract the audience's attention. You can use rich media advertising in various ways on different platforms, including social media, mobile marketing, and email marketing, among many others. The main objective of rich media ads is to encourage viewers to interact and engage with the content. It's a way to make your digital conversations more meaningful and memorable.
7 Major Rich Media Email Trends to Know About
Rich media advertising is not just a term anymore. It has become a digital marketing strategy that has changed the face of traditional marketing. Rich media advertising is the next best thing for your brand because it can help you overcome the challenges you face in your business and make your brand stand out from the crowd. So, below are the latest trends that you should follow to increase the effectiveness of rich media advertising.
1. Keep it simple with images
Using images has become one of the commonest trends in email design. The main reason behind this transformation is that more people are shifting towards smartphones, and thus, high-resolution display screens have become common. Images are a great way to personalize your campaign.
You can create different versions of an image with custom content addressing different user groups, and send out emails based on their preferences and past behavior with your brand. For example, if you're sending an offer mailer to your subscribers, you can show them their name in the image body, using customer details from your customer relationship management (CRM) system.
2. Use inline embedding to generate interest
When you embed images directly into your email, the image file needs to be encoded into text using a technique called base64 encoding. Base64 encoding converts binary data into ASCII text. Once encoded, this format is compatible with all email clients. These images are stored in the email as attachments, and displayed by referencing their location in the mark-up of the HTML code.
The code that makes up the image or animation is encoded in base64 and added directly into the HTML code of the message. When the subscriber opens the message, they see a seamless image or animation, without having to download anything to their device.
3. Linking images is a great way to enhance your reach
This method refers to linking an image hosted on a web server through the SRC attribute of an IMG tag. Marketers commonly use this method, because it allows for easy management of email images by tracking links within the email's HTML. Connecting emails with different
multimedia connections can prove to be the icing on the cake, as it promotes enhanced utilization.
4. GIFs can spice things up
GIFs are a bitmap image format with a lossless compression that supports transparency and animation. These days, it seems like email is all about GIFs. GIFs were already a staple of the internet in the 90s, but they've enjoyed a renaissance in recent years. Email marketers have embraced them as a powerful way to add intrigue and interest to their campaigns.
For some brands, GIFs are the centerpiece of their marketing strategies. Due to their small size, GIFs were quite popular in the early days of web development. They can be used in emails as a looping animation or to simulate video-like effects. GIFs are an entertaining mode of information presentation.
5. Cinemagraphs are the cool new trend
A cinemagraph is a technique wherein part of a still photograph is animated, while others remain static. Cinemagraphs are created by taking a video clip and extracting an animated section, which then repeats on a loop to give the desired appearance. Cinemagraphs are a combination of photographs and videos that generate a more realistic appearance. They form an important part of any newsletter writing endeavor. Employing cinemagraphs in emails allows marketers to depict pictures authentically, which increases interaction.
6. Videos keep things attractive and wholesome
Video material is widely recommended over textual content. One can skip a plain image, but no one can resist clicking on the "play" button! Indeed, using short video clips is a fantastic idea to make people root for your campaign. Email video clips could be utilized to put forth compelling stories, establish a brand reputation, and connect as well as amuse consumers.
Videos are one of the leading trends in the advertising world, as they tend to give a more detailed illustration of all the products and services your firm offers.
7. Infographics provide details in digestible portions
Infographics are the best way to engage individuals because they can present images and text in a single go. Keeping things easily understandable is a good way to make your company touch great heights. Infographics have the power to attract more customers, as they are fun and informative at the same time.
Why Are Rich Media Emails Important?
Rich media is any digital content that has been optimized for online use. Email marketers have started to incorporate this type of media into their emails to increase engagement and conversions. There is a lot of buzz around rich media. What is it, and what are the trends surrounding it? Is it something you should be incorporating in your email marketing program? These factors will help you decide.
1. It helps strengthen customer engagement
Every content strategy aims to attract maximum customers and generate more sales. Rich media ads help in improving the customer's experience by offering easy access to all forms of content. In addition to this, rich media also creates visual appeal for the readers. Images and videos are easier to understand than long text. Rich media makes it easier for people to quickly understand your product or service.
2. It increases ROI
Rich media advertising provides an opportunity for targeted audiences to interact with the content beyond the banner. When it comes to the success of your digital marketing campaign, God is in the details. The more time you spend developing your rich media campaign and planning a seamless customer journey across all channels, the better results you will see in terms of customer engagement and ROI.
3. It helps drives traffic
Content that includes rich media will help you get more traffic as it helps you to build better relationships with your customers. Marketers have become more adventurous with rich media, using 360-degree video and virtual reality (VR) to engage their audience. And users appreciate these new formats, as they offer something different than the usual static images and text.
In addition to encouraging interaction between users and brands, rich media ads also drive increased brand awareness and higher click-through rates (CTR). The better the content, the more leads you get! Hence, elevated usage of fun advertising methods is one trick that can help you get customer engagement to a much higher level.
4. It helps you have a competitive edge
Rich media gives you an upper hand over the other competitions in your segment. The reason behind this is that the more interesting your content is, the more potential it will have to drive customers. Because people tend to get swayed by the appeal of more eye-catching phrases and pictures in the initial go, it helps you be a step ahead of your competitors.
Almost everyone has an online account in this digital age. However, it can be challenging to reach your customers on social media due to the level of competition from big companies and corporations. In today's competitive market, it has become imperative for marketers to make the best use of rich media to engage customers. Rich media helps create a better brand image and increases revenue generation. The key is to distinguish yourself from the crowd.
Therefore, for your email campaigns to yield success, you need to go above and beyond the traditional methods that most marketers adopt today. A picture speaks a thousand words, which is especially true when it comes to email marketing. Take advantage of rich media
marketing by incorporating video and images into your email campaigns.
Key Takeaways
Rich media trends have changed with time, and will keep changing in the future.
Rich media emails use images, videos, audio, animation, and many other exciting formats.
Interactive ads provide a more immersive experience than traditional display advertisements, because they encourage user engagement through movement and multimedia.
Rich media has emerged as a dominant content format that functions persuasively and boosts conversion rates. As content consumption increases, so does the client base.
Content shared through this method is much more useful and engaging than a simple text-based email.
It's no secret that email marketing has proven itself a reliable and cost-effective method for businesses seeking to maximize their ROI.
FAQs
1. How can agencies profit from advertisements?
Marketing professionals can employ rich media ads to fill an additional room with adverts. Scrollable information, integrated audio, and expandable advertisements outperform stationary ads. Advertisers can also merge multimedia of different kinds and functionalities to generate a richer offering. With the utilization of different advertisement strategies in email, your campaign can become more detailed.

2. How do rich media emails increase engagement rates?
Rich media emails work to increase engagement. Engagement rates are directly proportional to the interest you can generate among your user community. So make sure you produce quality content for increased interaction. Rich media results in higher clicks on the website, and tends to convert prospective buyers into consumers. 

3. What are the leading types of rich media?
Rich media comes in many forms, some of which include GIFs, static images, cinemagraphs, videos, and infographics. Rich media makes the user more profoundly with the brand.
 

4. What makes content reliable?
Rich media, paired with good forms of presentation and credible information, makes content most reliable and meaningful.