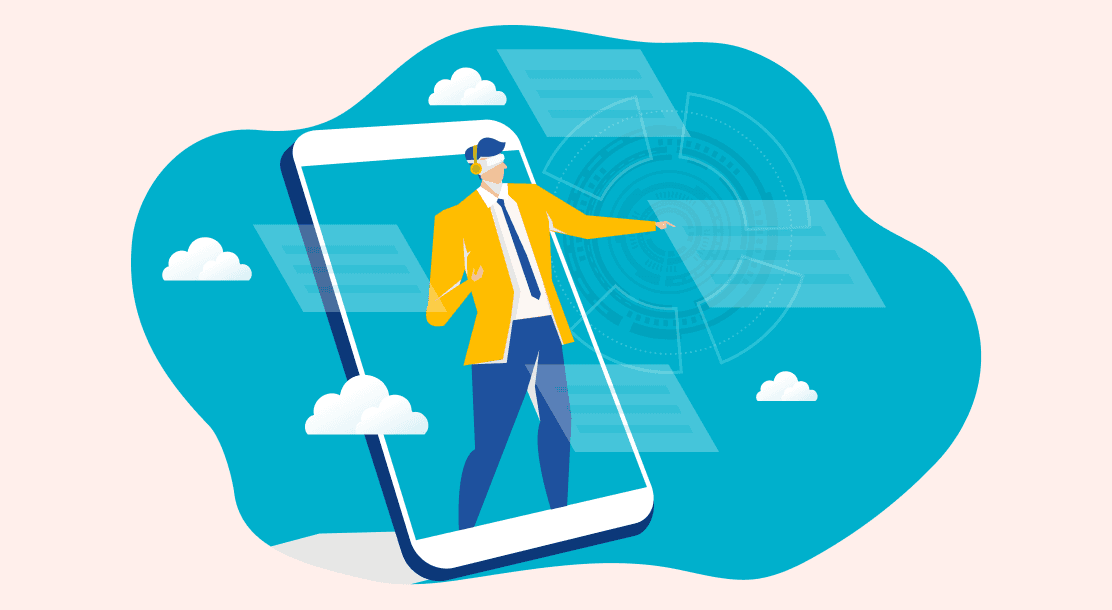 This blog helps you understand how to use Meta Pixel to monitor ads released on the platform (formerly Facebook).
Meta Pixel is an analytical tool that permits you to track your site visitor's activities. It is a piece of code that recognizes Meta clients and perceives how they communicate with parts of your website (page views, product views, adding to cart, starting checkout, purchases, etc.) Through it, data can be utilized to target individuals with promotions keeping in mind their interests, inclinations, and overall web-behavior. Likewise, it permits you to follow your advertisement execution.
Each time an individual takes a look at a website, Meta sends you data about who is visiting and what moves they are making. This information is depersonalized, so only Meta can track which clients are visiting the website.
How Does Meta Pixel Work?
Consider this scenario: someone clicks on your ad, visits your website, and purchases one of your products. As a result, Meta Pixel will be triggered and will report the action that has just occurred. You'll know when a customer takes some action after seeing your ad, thanks to Meta Pixel.
You can reach out to them again, utilizing the best engagement strategies. It goes without saying that if your website generates more conversions, Meta will naturally improve its targeting of ads to users who are more inclined to act. This is known as conversion optimization.
Of course, the Meta Pixel isn't simply for assisting you in identifying clients who may have already made a purchase from you. It can also assist in identifying shoppers who have demonstrated an initial interest in one of your products by clicking on or watching an ad.
What Are the Benefits of Meta Pixel?
Meta Pixel has the ability to give you valuable data to enhance your Meta ads and the ability to target your viewers more precisely and relevantly. Allowing it to track activities made on your website after visiting via a Meta ad helps you create a strategy that targets consumers who are more likely to convert.
Simply install Meta Pixel on your website and begin gathering user data. Meta Pixel is primarily used to ensure advertisements are delivered to the proper individuals, drive more purchases, and measure ad results.
Because Meta Pixel tracks every movement on your website, you'll be able to quickly see which products have piqued buyers' attention. You'll be able to start effectively retargeting all interested web page visitors by collecting their information from your Meta ad. Here are a few things to keep in mind about retargeting using Meta Pixel.
1. Creating a retargeting campaign
Using Meta Pixel tracking data, you can deliver targeted ads to those who have already visited your website. Let's imagine you're running an e-commerce site and a customer abandons their shopping cart. Using insights from Meta Pixel, consider offering this potential convert an ad for the exact product they left in their shopping basket. A fool-proof way of creating a retargeting campaign on Meta is to seek the services of a social media content writing professional.
2. Lookalike audiences
Lookalike audiences can be created using data from Meta Pixel. Lookalike audiences are formed by combining the characteristics of a set of existing prospects. You can run A/B tests as needed. If your current customers are receptive to your adverts, the lookalike audiences are likely to be so as well. This indicates that your ad has a high relevance rating. The relevance score is a measurement of how well your ad is performing and resonating with the target audience.
3. Performance tracking
You won't be able to accurately measure the impact of your Meta advertising efforts until you use Meta Pixel on your website. It is required if you wish to track data such as page views, searches on your website, or things put into a shopping cart.
4. Cross-device conversions
Cross-device conversions are also tracked by Meta Pixel. Consider this scenario: a consumer is in a queue at a bank and sees an ad for a product on their phone. Will they make a purchase over the phone right away? Most certainly not, but it's possible for the consumer to return to the office and purchase items via computer. As individuals switch between their phones, tablets, and desktops, cross-device conversions are becoming more popular. You can track the activities of such a device-savvy audience with Meta Pixel, and market to them accordingly.
3 Tips for Using Meta Pixel
Essentially, Meta Pixel is a JavaScript code that, once installed on your website, provides it with a set of functionalities that help track your ads. Here are a few things to know when setting it up.
1. Set up Meta Pixel
Setting up Meta Pixel is super-easy. All you need to do is go to the Facebook Events Manager section, and click on Connect a New Data Source>Web>Facebook Pixel>Continue. You will then have to enter your website's URL and your Pixel's name. You then have the option to install the Pixel code either manually or through an integration tool. Once the Pixel code is successfully installed, you must install Pixel events. Events are nothing but actions that are taken on your website.
2. Verify the accuracy of the Pixel base code
If you used code to install Pixel on your website, ensure that everything between the script tags correctly matches the Pixel base code. If you install Pixel via a tag manager, you will not get to see the code on the web page, and will thus need to debug via the tag manager.
3. Check the configuration of events
Use the "Test Events" tool to check for accurate configuration of custom and standard events. If you notice any unexpected activity, you may debug events using the same tool.
Navigate to a web page where the whole Pixel basic code has been installed, including the page view event. The page view event is provided in the Pixel base code by default. If Pixel is functioning properly, it will send the page view event to Meta once again. Additionally, the status of your Pixel will be changed to "Active."
To summarize, Meta Pixel is all about boosting the advertising results on the platform, and it helps enhance your website's traffic too. Even if you're not advertising on Meta, you'll lose more than you think, if you don't have Meta Pixel. The approach of seeking new channels of growth is the reason companies collect data and use it to examine their current position in the market.
Because Meta Pixel is free, easy to install and set up, and most importantly, easy to analyze, many businesses immediately start reaping its benefits. This is a vital tool for internet marketers and organizations, whether they utilize it for advertising, website optimization, or improving conversion funnels.
FAQs
1. What is Meta Pixel?
Meta Pixel is a JavaScript code by Meta. Once you install it on your website, it can help you track the activities of your site visitors.
2. Can any business use Meta Pixel?
Meta Pixel is useful for any business that uses digital marketing strategies to promote its products and services. 

3. Why should I install Meta Pixel?
Meta Pixel not only helps you retarget customers but can also optimize your ads for increased ROI.