Content Marketing
"Swiggying" it Right: A Peek at 6 Marketing Lessons from Swiggy's Campaign Playbook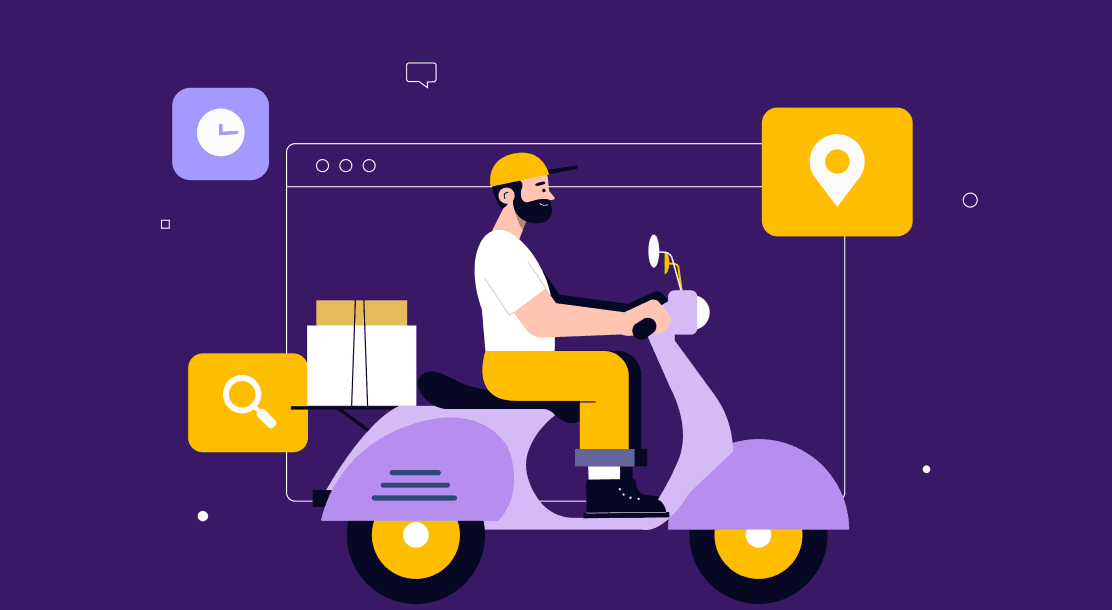 Wondering what Swiggy did to get its marketing strategy right? Here are some key takeaways from Swiggy's marketing campaign
As Indians, we thrive on food. It's part of our DNA. There isn't a single evening when we won't discuss what to have with our chai or what to order during match night! It has a psychological effect on each one of us. So it isn't surprising that an on-demand food delivery brand such as Swiggy has broken the Indian consumer market.
As a fast-growing unicorn, Swiggy was part of the food tech revolution that took India by storm. The brand taught us some hard-hitting marketing lessons through the years.
The Swiggy Story: How It All Began
In the year 2014, three founders – Nandan Reddy, Sriharsha Majety, and Rahul Jaimini – commenced operations with just six delivery executives in Bengaluru. When India's urban population grew and nuclear families became more popular, this seemed like the perfect move.
Swiggy faced tough competition from local players such as Food Panda, Zomato, and Tiny Owl. Within eight months, Swiggy grew by leaps and bounds and received a 2 million dollar funding. Having created a unique app with an algorithm that allowed restaurant owners and customers to track an order, the company grew from strength to strength. With excellent customer satisfaction rates, their orders grew in volume.
Cut to today, where Swiggy sits pretty as a market leader as a food delivery giant. Swiggy is available in over 500 Indian cities and has expanded into the groceries delivery market.
6 Marketing Lessons from Swiggy
With fierce competition in the food tech industry, brands have to consistently push it up a notch to drive successful marketing campaigns. And Swiggy hits it straight out of the park!
Here are some marketing lessons that the brand has taught us over the years.
1.
Focus on logistics; the rest will fall in place.
When Swiggy entered the market in 2014, no food delivery company was willing to get their "hands dirty" by getting into the logistics space. Players like FoodPanda, Zomato, and Tiny Owl had built a marketplace to connect consumers to restaurants. But they had left the delivery work to third-party resources.
Swiggy saw the success of companies like Uber and Ola. They realized that the only way to break a cluttered market was by creating a strong logistics network. A fleet of delivery executives ensured that the driving force behind Swiggy's operation strategy was its excellent logistics.
Initially, many restaurants seemed hesitant to tie up with a newbie. But over time, Swiggy won the trust of many restaurants with a streamlined process and user-friendly application. Thus began the transformative journey of Swiggy in India. This milestone has become an essential marketing lesson in Swiggy's successful campaign history.
2.
A customer-obsessed marketing plan
What is the first thing a customer wants to look at on a food delivery social media page? It's lip-smacking food! One marketing lesson Swiggy taught us all from the get-go was the use of vibrant visuals and imagery on all social media channels. Even today, when you use their app, check their Instagram page or log onto their website – you will see good-quality food pictures staring right back at you.
Immediately, Swiggy attracts hungry customers with this marketing strategy. Be it college students looking for a midnight snack, seniors looking to give in to their sweet cravings, or even newbie parents after a long and tiring day – good food delivered to their doorstep is their only wish! And what better way to drive them to order delicious food?
3.
Getting it right with meme marketing
Swiggy was one of the first few brands to rewrite advertising and marketing rules in a competitive world. While looking at innovative ways to interact with customers, Swiggy realized that meme marketing was the way to go. A marketing lesson we all learned from them was how to comment smartly even during difficult situations.
Take, for example, the farmer's protest in India. Here is how Swiggy responded.
On a lighter note, Swiggy hooks on to trending topics and gives it an Indian tadka with its viral jokes. Here is an example.
4.
Being creative and informative with email marketing
With catchy subject lines and creative visuals, Swiggy connected with millennials with their email marketing strategy. All their emails are sent out to registered users with current or trending topics, sometimes in a humorous manner. While sometimes their emails are long and serious, they add so much value when you read them. They also send out coupon codes and vouchers through emails on several occasions.
Some common examples of their witty subject lines are:
● Hey Jaya, look what's in store for you!
● Auto Reply: Amitav is out of the office
● Ooooooh! You've got coupons to get you going!
Swiggy sends out each email with a specific purpose in mind. This particular marketing lesson is so popular that Swiggy is said to have enjoyed a 7% CTR (click-through rate). When the industry sees a 1-1.5% rate, these whooping figures say a lot about Swiggy's marketing campaign.
5.
SEO all the way!
Swiggy's marketing strategy involves many things that they get right, but the one that stands out the most is probably their SEO. From a purely advertising and marketing perspective, they rank better than most other brands in SERPs.
The brand uses H1 and H2 tags aptly on their landing page. Add to this the alt text, backlinking, title pages, and interlinking—the team puts in regular effort to get their website higher on the Google search console.
Their sitemap is consistently updated and is user-friendly. It's a win-win situation for Swiggy, restaurant owners, and even consumers!
6.
Customer engagement programs
If you are a Swiggy user, you have to be living under a rock if you've never received a contest link or coupon code from them! Even their social media pages—both Instagram and Twitter—consistently host interactive consumer campaigns for participation. The one marketing lesson it teaches you is the right way to connect with the audience and engage with them.
In reality, Swiggy has a massive customer base. Anyone between the ages of 15-and 70 who is hungry will pick up the phone, open the app and just 'Swiggy It!' The brand has no consumer limitation in terms of demographics or psychographics.
Summing Up
Now that we've summed up the marketing lessons Swiggy has taught us, what are you waiting for? Take a leaf from their book and get going with your digital strategy!
Swiggy has been the voice of hunger for Indians all over! Despite seeing stiff competition from day one, the brand has won a large pie from the current market share. With increased customer engagement, a strong logistics program, and a perfect social media marketing strategy—Swiggy amassed fans worldwide!
FAQs
1. What marketing strategy(ies) does Swiggy use?
● Consistent and updated SEO for better Google Rankings for their website
● A strong email marketing campaign to engage with customers in a personalized manner
● Viral meme marketing on social media
● Banter with other well-established brands on social media
● Targeted display ads on Google and Facebook
● Memorable social media campaigns that were instant hits
2. What makes Swiggy unique?
Swiggy was not the first start-up to enter the food delivery space. But it was the first one to create its own strong logistics network with restaurants and a fleet of delivery executives. With the first-mover advantage, Swiggy grew from a small company with six delivery executives and a tie-up with 25 restaurants to India's most popular unicorn. Today, it is available in over 500 cities across India.
3. Why is Swiggy so popular?
A start-up that took India by storm, Swiggy won the hearts of millions of Indians with a unique marketing strategy. The brand got its basics in place before going all out. They captured the entire value chain with a strong logistics network instead of opting for the marketplace route. To add to this, their viral and successful marketing campaigns with good SEO made them an instant hit!