Marketing
6 Marketing Lessons From Emily In Paris For Every Digital Marketer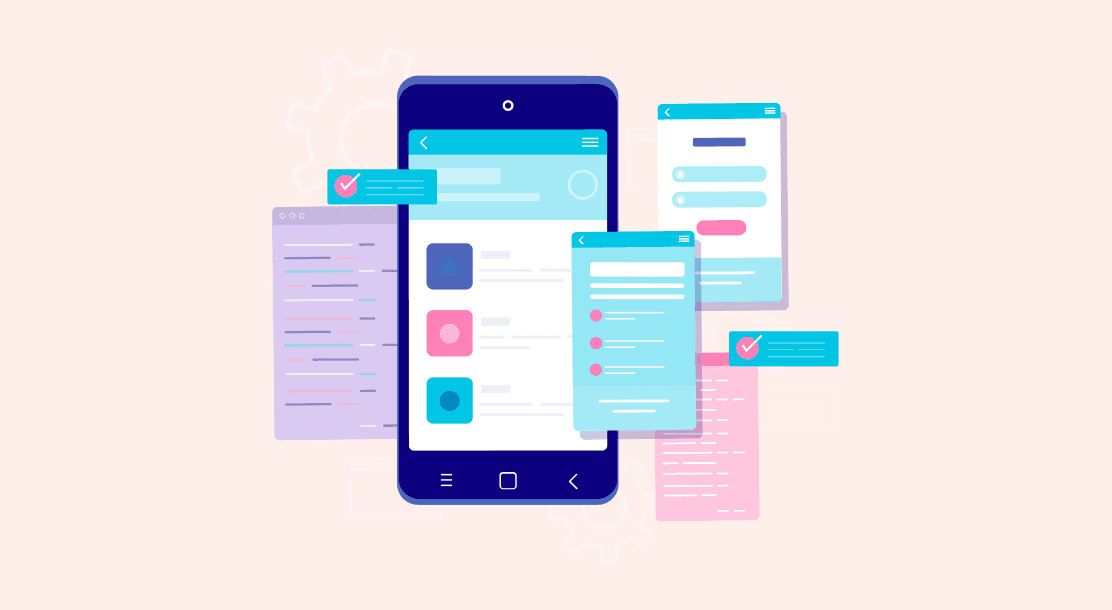 Read on to learn six exciting marketing lessons from Emily in Paris, a popular show that revolves around the life of a passionate marketing executive.
If you like to stay in the know of trending content, you have likely heard of Emily In Paris. Released in October 2020, when we were all locked down due to the first pandemic wave, the show proved to be a feel-good escape for many.
Interestingly, this Netflix Original has unfurled to teach today's digital marketers exciting tactics. And if you're in the field, you will agree that pop culture and marketing go hand in hand. So, we built a guide to the best marketing lessons from Emily in Paris for you to reflect on as you binge on the show.
6 Marketing Lessons from Emily in Paris
1. Keep users at the center of your marketing campaigns.
Involving the user in your marketing campaign makes them feel important and more connected to your brand. Throughout the series, the protagonist Emily sheds plenty of light on the role of user experience, which is the driving factor of a campaign's success.
Finally, the users' opinions of your brand, campaigns, and products become the ultimate deciders. Thus, it is meaningful to design marketing campaigns for and about the user.
Example 1

: When marketing for a firm that sells beds, Emily installs the brand's beds across Paris' most attractive locations. She then leverages social media to invite visitors to "sleep with" Hasten, the brand.
Whoever tried the bed could take a picture and upload it on their Instagram, tagging the brand and thus spreading the word about Hasten beds.
Example 2

: Her colleagues were all divided about the riveting new strategy they had ideated for a perfume brand in a different instance. They debated whether users would consider "sexy" or "sexist" that particular marketing strategy. To decide, Emily took a poll through the brand's profile, asking people their opinion on the idea.
Example 3:

Similarly, Emily designed "The Champere Video Challenge" for her client who sold champagne by involving people to purchase the drink just to spray them at parties.
2. Build a remarkable social media presence
If you are a content creator, make sure to share your life, journey, thoughts, and more on social media. It helps your followers feel a personal connection and vicariously enjoy experiences with you.
For brands, too, it is vital to keep their social media presence strong and definitive. And if you are a marketer, networking will prove beneficial in the long run.
Example:

Upon her arrival in Paris, Emily starts sharing glimpses of her journey through Paris. Her number of followers rapidly begin to increase with this.
Most of Emily's work benefits from her impressive networking skills. Making her clients collaborate, introducing the client to relevant personalities in her circle, and even getting to know Parisians through friends and colleagues. All this networking helps her overcome many challenges and create solid content.
3. Influencer marketing is a powerful tool.
Influencer marketing is one of the most relevant online marketing lessons in today's world. It is pivotal to collaborate with influencers whose audience matches your brand's target group. It helps your brand reach a pre-made set of audiences.
This could help you increase engagement and followers on your brand's social media profile. Finally, influencer marketing is an enterprising new field to explore if you are a budding marketer yourself and would like to learn firsthand about marketing and its influence.
Example: Emily gives considerable importance to influencer marketing. She gets invited to a Duree event to promote the brand as a micro-influencer. We also see her deploy Pierre Cadault for his fashion line's marketing since he is a personality.
4. Content strategies are important.
In the world of marketing, content is king. Behind every successful social media profile or digital marketing campaign. Content strategies help you envision marketing goals and conversion aims for your brand. They also help you tap into content that your users will enjoy and build a path for a more flourishing future of the brand's marketing.
Example: On the show, Emily and her colleagues have extensive meetings to design content strategies for every brand. We see them brainstorm their ideas and discuss them in internal meetings, picking out the best ones from the lot.
They then set up an appointment with the prospective client to pitch them the brand positioning, language, and strategy the team has designed.
Refreshing, inclusive, and detailed content strategies played a key role in all of Emily and her team's successful campaigns.
5. Start conversations through content.
It is essential to showcase your brand's ideals, aims, and potential to the audience. You can do so by making topical content, catching up on trends in relevant industries, or even better–making new trends that take hold of your users' attention. Such campaigns leave an impression and increase user engagement.
Example:

Yet another campaign in Emily in Paris that left a mark was when Emily marketed a brand that sold feminine hygiene and nourishment products. She decided to go bold in the brand's communication and marketed the brand with a quote, "The vagina is not male!" This was a dig at the French term "Le vagin," wherein "Le" is used for the masculine gender in general.
Example:

Emily designs a collaboration strategy for Pierre Cadault and Rimowa, printing Pierre's face on Rimowa's new collection of bags. Thus, by bringing together two fashion giants, the product becomes the talk of the town wherever it is spotted.
6. Get creative and experiment.
Finally, the show teaches us not to be scared to pitch ideas. Emily inspires us to get creative and think out of the box. Although it always works out for Emily, we may have to be more calculative and careful in real life.
Example: Emily is always excited about pitching ideas and takes criticism positively. She also experiments a lot with her content ideas for all her clients. We also see her publish a risque image of an actress' house floor flaunting the Pierre Cadault dress and decide to host a client party on the cruise due to the unavailability of venues.
Marketing is an ever-evolving field that demands us to stay updated and experiment. While the show is a work of fiction, Emily in Paris teaches digital marketing lessons worth understanding and implementing. So stay bold, stay creative, and keep learning.
FAQs
1. What kind of marketing is done in Emily in Paris?
Emily carries out various marketing activities that offer online marketing lessons, including influencer marketing, brand marketing, digital marketing, offline marketing events, networking, and more.
2. What was the Emily in Paris bed campaign?
Emily explores the city of Paris while working there with a French marketing firm. During one of her city explorations, she visits the Van Gogh Museum. Impressed by the immersive experience, Emily designs a unique campaign for Hastens, a brand that sells beds. She gets Hasten's beds installed at the most scenic spots in Paris and then invites the masses to "sleep with" the brand. This is one of the most remarkable marketing lessons from Emily in Paris.
3. What social media does Emily in Paris use?
Emily deploys Instagram as the primary marketing channel for herself and her assigned brands.
4. What is the best way to get digital marketing lessons?
The best way to get digital marketing lessons is through hands-on experience. If you are an amateur marketer, you can start by writing a blog, enrolling in digital marketing courses, reading books and blogs on marketing, or doing an internship.
5. Can you self-learn online marketing lessons?
With the growing number of verified digital marketing lessons and courses available online, it is possible to be a self-taught digital marketer. Every once in a while, TV shows such as Emily In Paris also show you how.