Marketing
8 Key Reasons Why You Should Outsource Digital Marketing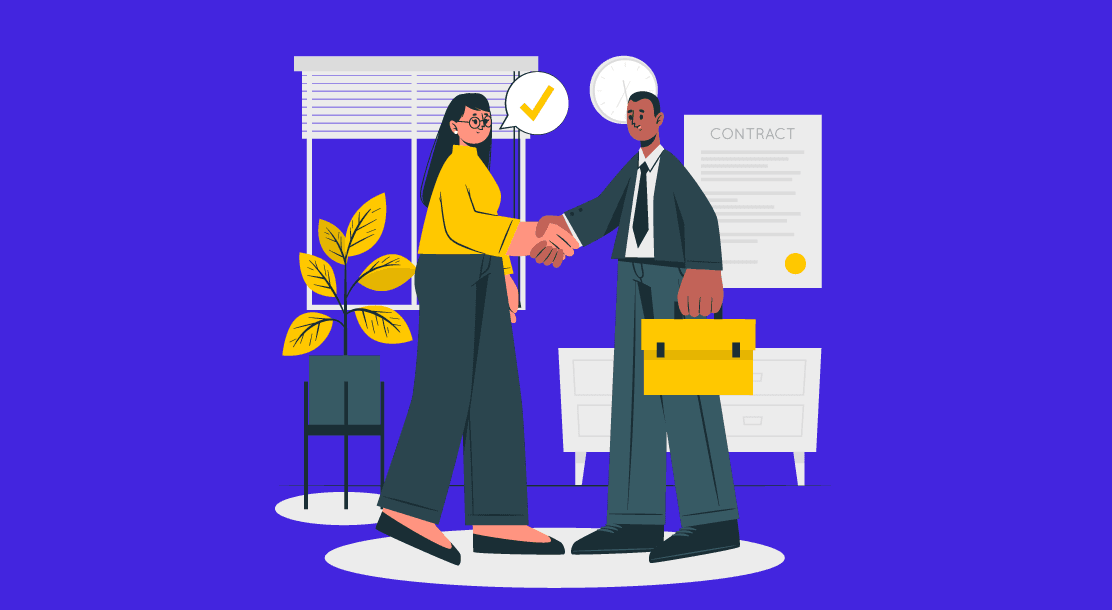 Table of Contents
Importance of Digital Marketing
Why Hire A Digital Marketing Agency
8 Reasons To Outsource Digital Marketing
Key Takeaways
Conclusion
FAQs
The term digital marketing is used to describe marketing directed toward specific audiences by combining digital devices and the Internet. The use of the Internet has become the standard for reaching a large audience because of how accessible it is to people worldwide.
Many different aspects contribute to digital marketing, such as SEO, PPC, social media campaigns, banner ads, and more. Because we all have different interests specifically related to this business field, it's our job to work together under one goal – helping our business achieve its target.
Importance of Digital Marketing
According to Zabisco, the average person responds far better to visual information than plain old text. Whether buying a product or revising for an exam, visual stimulation allows the brain to consume the material with more consummate ease. And, digital marketing allows for this and much more.
Let's talk about why digital marketing is so important.
According to Smart Insights, 2020, 45% of organizations don't have a clearly defined digital marketing strategy. These statistics show the need to deploy digital marketing to expand your business and boost your digital presence.
Digital marketing allows businesses to thrive during the most competitive days. It primarily interacts with the public by targeting their wants and needs through various outlets such as Facebook advertisements, blogs, or podcasts.
It's defined as any marketing done online that leverages interactive technology to target potential customers, convert them into loyal patrons of your brand/business, and retain that status. When considering a digital marketing strategy, the first step is to look at other digital marketers who have had great success with their projects.
The goal of effective marketing is to understand and connect with customers to convince them to buy from you. We would advise outsourcing Internet marketing to boost your sales online since it helps you reach out to people more easily. Nobody knows how to work on your online visibility better than we do!
Why Hire a Digital Marketing Agency
It has become increasingly necessary to advertise your brand's presence uniquely and meaningfully in a cluttered market. It is not enough to throw up ads on social media or other outlets because there's a huge chance you will be overlooked.
You may wonder why you should hire a digital marketing agency. Here are some answers.
Working with employees outside of your company is an excellent way to focus on the large-scale changes required to meet targets and come out ahead when it comes down to competition.
One may feel safer letting others work on something they know they aren't necessarily experts at because there are always people working around the clock at digital advertising agencies regardless of how big or small your business is, etc.
Whether you're trying to establish a new business from scratch or searching for ways to grow your current ventures, there is always a dilemma whether you hire a digital marketing agency or an employee. As an entrepreneur, you should outsource digital marketing to gain the attention of potential new customers who all need something that your business has and perhaps is better than any of your competitors.
It is significant to note that at this time, almost half (47%) of businesses have plans to spend a large chunk of money on digital marketing than last year, and many sources are predicting that we'll see an even more significant leap by 2021. The cost to outsource is around $2000-$8000, while hiring an in-house employee costs you approximately $24,000- $96,000.
The market size of the digital advertising industry across India from the financial year 2011 to 2020, with estimates until 2024
According to WebStrategies Inc, in 2020, the expenditure on digital marketing will make up to 46% of the total global ad spend in 2021. According to Statista, in 2020, the spending on global digital marketing is expected to reach $389.29 billion in 2021. This vast amount validates the need and scope of digital marketing to grow businesses and increase social media presence in the upcoming years.
8 Reasons To Outsource Digital Marketing
Here are some outsourcing tips on how you can focus more on your business and leave the marketing strategies in the hands of digital marketing professionals. The following reasons pave the way for leaving your digital marketing aspects in the hands of professional agencies and working towards other economic prospects.
1. It reduces stress and increases productivity
Agencies that provide products and services can help reduce the stress of developing a product and handling marketing strategies by subcontracting their work to a marketing agency. An organization benefits from using an agency because it has more time to deal with other essential matters like development, product suppliers, growth, etc. With an agency, clients get reliable support and assistance quicker than ever.
2. It is economical
Running your in-house team requires a lot of resources, especially human resources. This takes equipment like cameras, gimbals, computers, and software; it also takes various specialist skills, including graphic design, video editing, and visuals.
It's best to find all these skills in one place so that they work out at roughly the exact cost as a single sum rather than building them up piece by piece, which is particularly costly! Digital marketing isn't a one-person show; you need specialists who can help you make the most of your online presence.
3. It is time-efficient
Outsourcing helps to manage costs; that's why most businesses use it. You can process payments on a day-by-day basis, avoiding large-scale capital investments in infrastructure, operating systems, and workforce. Also, your business should become more efficient by working with experts who provide their expertise on an as-needed basis since they are only being paid when you leverage their worth.
4. It is reliable and experienced
When you deploy a digital marketing agency, you're getting full support to help run your project or business. You can shift the focus from creating engaging content and marketing to other equally essential tasks like growing your company or management!
What is great about hiring the right digital marketing agency is that they will be there whenever you need them to answer questions regarding the project or provide updates.
5. Competitiveness
Since outsourcing digital marketing leads to reduced costs, it improves the competitiveness of the company and the generation of huge profits. Outsourcing can act as an intelligent way to be budget-friendly and still get the work done that your company needs. You can also be rest assured of getting products in line with deadlines you have set for them. This technique helps organizations increase productivity, efficiency, and control over costs, thus making them more successful.
6. It offers pay-per-click creative content creation
First off, you should hire digital marketing agencies relevant to your business and then post helpful/relevant content. It's also a great idea to create content that links with the audience and makes them click every time. It has been proven that "Content is king," and agencies can develop engaging content in the form of videos, pictures, infographics, blogging, which can improve networking and brand reach.
7. Social media engagement
It would be best to consider some essential things when starting a social media account for your business. While an attractive cover picture might make it appealing, at the end of the day, it is your content that will attract or repel potential customers. Your first step to show everyone what you're all about is to start actively sharing condensed versions of your business on social media. By "condensed," we mean 1-3 sentences per post – that way, you can catch attention but also keep things short (and sweet)!
8. Reaches audience easily
Essentially, your target market is the people to whom you'll be relaying your message. Marketing is all about who that audience is and what you can do to bring your product or service to them by simply understanding who they are and making sure the things resonate with them. If done right, this boosts your company's sales! It is essential for any new business enterprise, especially those on a budget, to possess quality marketing products that will help them meet their target audience online. Often, this means outsourcing Internet marketing campaigns because of monetary limitations or not having enough time to execute a solo campaign effectively.
Key Takeaways
Digital marketing describes the many ways you can reach people and organically grow your business over time by leveraging the internet in your favor. However, running a digital marketing campaign isn't always easy and may be pretty strenuous depending on your company's size as well as the resources at hand.
You need professionals who specialize in this field of work who can help you make sure that everything runs smoothly, provided that your company gives them room to do so.
Working with a digital marketing agency gives you access to a team of people who constantly learn about and practice new technologies and theories related to digital marketing. Outsourcing is essential for your business because it helps keep yours stronger than others in your niche!
By partnering with a marketing agency, you can help create a plan that integrates your sales efforts throughout the marketing process. Doing so will lead good prospects to come knocking on your door by having integrated sales and marketing campaigns.
Hiring a digital marketing company can help you to set achievable goals that drive more customers and more money your way.
Conclusion
Outsourcing can serve as an optimum way to save time and money, but it only makes sense when there is a direct correlation. By outsourcing important digital marketing tasks, you can earn more money by partnering with experts in the areas where you lack the know-how or workforce. Take this as an opportunity to build a team and reach your business's full potential.
Once you're ready to take on outsourcing, think about all of the functions your current team fulfills and pinpoint areas for improvement. Evaluate how much time and effort each task takes up unnecessarily, and ask yourself: would I make more money from outsourcing than from paying someone else who could do this task better?
Having a performance-based agency and freelancer who provides expert knowledge, dependable execution, and support can be a game-changer when you want to grow your business. You have to think about whether you can uplift your business with your skills or generate revenue by hiring a digital marketing agency.
FAQs
1. What is outsourcing in digital marketing?
Outsourcing is hiring a third-party digital marketing agency to promote your business by creating engaging content and performing marketing services. You can look for outsourced marketing teams in Google, Ads, network references, and listings.
2. Why should you outsource digital marketing?
The primary reason to hire a digital marketing company is that it is significantly cost-effective compared to an in-house employee. Also, the former is a team of marketing experts who are up to date with the latest trends in the market and give your business an edge over the others
3. When should you outsource?
When your business requires specialized skills or talent, likely an in-house approach to talent acquisition will not be your best bet. To get a unique view of how critical it is to understand which sets of cloud talent could benefit your organization the most, you should speak with one of our experts today!
4. How to outsource digital marketing?
You can outsource digital marketing services by deploying a marketing agency with a team of professionals and a dedicated business strategy. The company will work in different marketing domains such as content creation, graphic designing, web development, social media engagement, and competitive quality work.
5. Can you outsource your marketing?
Yes, you can outsource your marketing or hire an in-house employee with the required skillset and experience. Both ways have their pros and cons, which should be considered while making a decision.
6. Do most companies outsource marketing?
 Yes, most companies, especially IT companies, outsource marketing as they want to be more focused on their business and leave the task of digital engagement to the agency.