Marketing
3 Ingredients of a Successful Inbound Marketing Campaign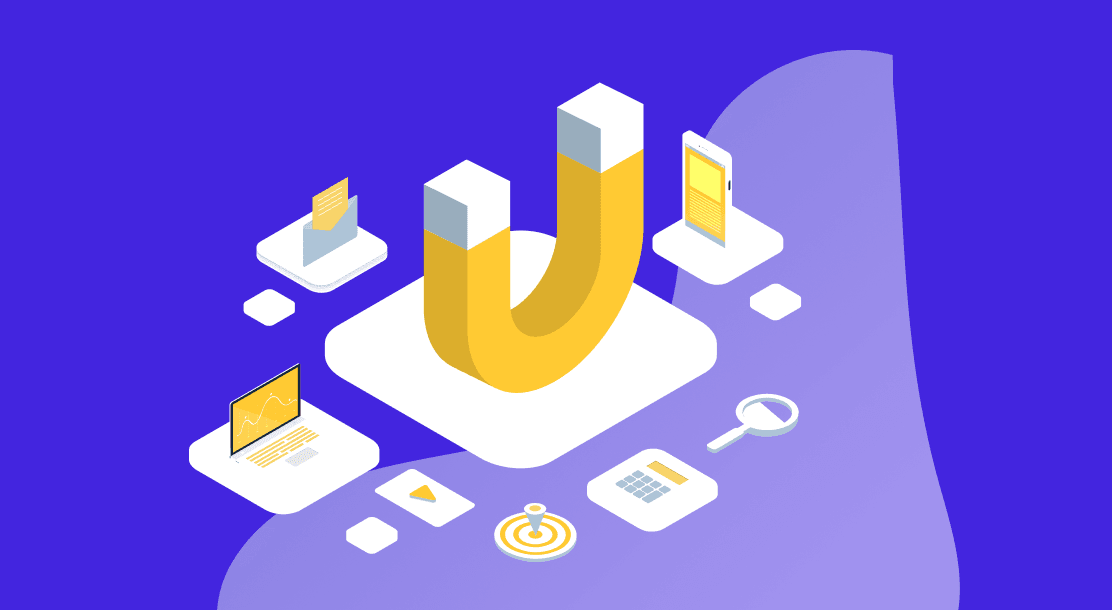 Table of Contents
What Is an Inbound Marketing Campaign?
3 Key Ingredients of a Successful Inbound Marketing Campaign
Key Takeaways
Conclusion
FAQs
Research indicates that companies can have three times better return on investment (ROI) by deploying inbound marketing campaigns, when compared to traditional methods of marketing campaigns. One of the best inbound marketing campaign examples is using content, especially blogs, as part of your strategy. However, although inbound marketing is cheaper, it is far from easy. It involves the production of quality content, its promotion across multiple channels, reaching the relevant audiences, etc.
What Is an Inbound Marketing Campaign?
An inbound marketing campaign can be defined as any content-driven activity with the sole purpose of attracting fresh leads to increase revenue. A successful inbound marketing campaign addresses the pain points of the buyer, which leads to better conversions. The content is backed by lead generation aids like forms and live chats that capture contact details and other questions customers may have.
In short, inbound marketing campaigns align all marketing channels around one message and goal. You may open your content with an offer that resonates with your target audience and makes them take action. After you generate leads, you nurture them until your prospects turn into customers. Many seasoned marketers analyze and measure their campaigns to arrive at the ROI, and this is probably one of the best inbound marketing campaign examples to follow.
3 Key Ingredients of a Successful Inbound Marketing Campaign
Listed below are three elements that guarantee a winning inbound marketing campaign.
1. Content: launching a blog series
The success of your inbound marketing campaign lies in creating valuable content that resonates with your target audience. The best way to share content is through an exciting blog, and that's what many marketers across the world do as a crucial part of their inbound marketing approach. Your blog is the best way to attract potential leads to your website. The content in your blog serves the essential purpose of making your customers aware of your brand and educating them on how your product can address and solve their pain points.
Thus, content makes one of the essential ingredients of the best inbound marketing campaigns that can guarantee success. When you create your blog, you should gather information from news sites related to your topic. You can also glean valuable insights by reading your competitors' blogs in the relevant areas. Are your competitors active on social media? And do they interact with customers by answering their queries? These are insightful questions that give valuable cues to act on.
2. SEO: creating an exciting landing page
Of what use is the best content without a killer landing page to display it on? You make an exciting offer through your content, but you should also follow that up by gating the promotion to ensure more leads. Your landing page should give the visitors a chance to share their pain points, and, of course, their contact details by filling out a simple form.
Before you start working on your landing page, you need to remember a few best practices, some of which are as follows:
Providing a catchy headline to attract visitors
Ensuring you place a prominent call-to-action (CTA) button
Reducing challenges in website navigation
Guiding your users to a "thank you" page
Remember not to undermine the importance of SEO, as it plays a crucial role in the success of your inbound marketing campaign.
3. Social media: promoting your content at the right places
Unless the best content is shared at the relevant venues, you cannot reap maximum benefits. You can give your content a head-start by opting for paid social advertising, because it helps you reach your target audience in no time. It's no wonder that more and more B2B companies prefer social media promotion to other traditional advertising methods. One of the most successful inbound marketing campaign examples is NewsCred, which generated 50% more leads by promoting on their LinkedIn page.
Key Takeaways
Content still remains king, and you could say that it's consort, content promotion, is queen.
You can use content to create a lasting impression in the minds of your customers, as well as win their trust and respect.
Deploying content on the right channels is crucial to an inbound marketing campaign's success.
Conclusion
A winning content strategy is what differentiates successful inbound marketing campaign examples from unsuccessful ones. At the core of any successful inbound marketing campaign lies a marketer's ability to determine a brand's buyer persona to define its target audience. Also, offering an enjoyable and fruitful experience to your consumers is key to your campaign's success.
FAQs
1. What are the essential components of inbound marketing campaigns?
One of the primary ingredients of an inbound marketing campaign is defining your buyer persona. Discovering your customers' trigger points helps you understand how they behave, and you can set your inbound marketing objectives accordingly. The most significant inbound marketing campaign examples include a well-planned content strategy, which is key to your campaign's success. Defining your lead nurturing plan and including leading social influencers in your campaign strategy can lead to the success of your inbound marketing strategy.

2. How do I make my inbound marketing campaign successful?
Inbound marketing campaigns are not too expensive, when compared to other paid campaigns. In addition, your rate of return is much higher; although, you will only see profits over time. Instead of chasing after unqualified prospects, you should focus on attracting the right leads. The best inbound marketing campaigns generate leads from target audiences by using relevant keywords in the content.

3. Does an inbound marketing campaign produce a measurable ROI?
Did you know that 42% of marketers across the world admit that inbound marketing produces a measurable ROI? Inbound marketing generates 54% more leads than traditional outbound marketing, and the conversion rate is also double that of conventional marketing. It is clear from these statistics that inbound marketing campaigns score more points when compared to other methods of marketing, as it produces a measurable ROI with better leads.

4. What are some typical inbound marketing campaign examples?
Some of the best inbound marketing campaigns include blogs on related topics, campaigns targeting users of social media platforms like Facebook, Instagram, and Twitter. You may also create ebooks to share with your target audience via email newsletters. SEO plays a crucial role in making your website more visible, making it an excellent example of an inbound marketing campaign. Web seminars or webinars and viral videos also make typical inbound marketing campaign examples that can be successful.