Content
The Importance Of Copywriting In Marketing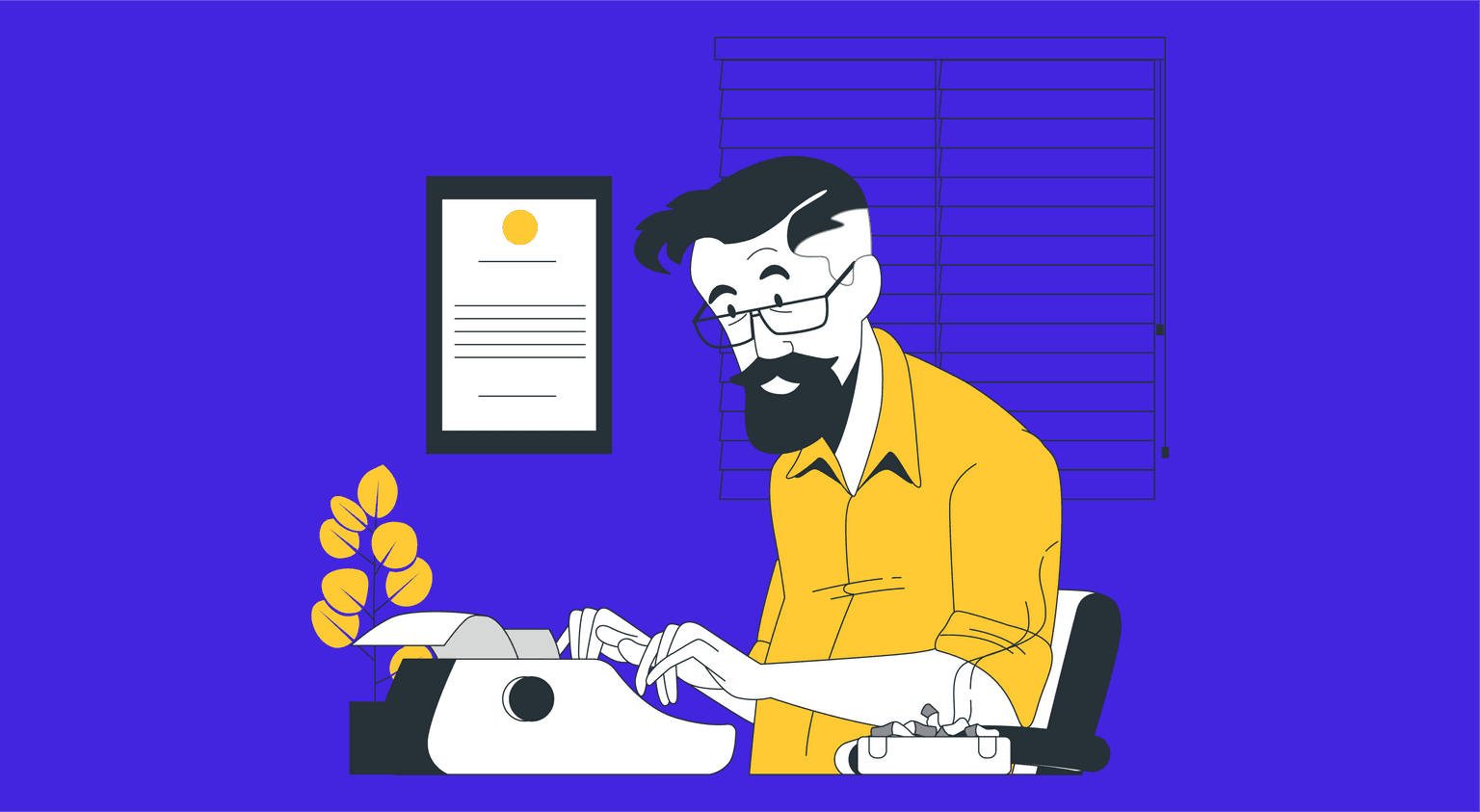 Table Of Contents
The Importance of a Copywriter at an Ad Agency
Role and Responsibilities
Finding a Job: Tips For the Aspiring Copywriter
Conclusion
Key Takeaways
FAQs
A writer's words can tell the world about your brand. A professional copywriter's words can convert the world for your brand. With the businesses going digital, brands are getting all the more active on the Internet, trying to sell their products and services. But, that means there are thousands of brands communicating with potential buyers every day. What can your brand say that will make a difference? That's where a copywriter comes into the picture. There is immense importance of copywriting in the market right now.
The Importance of a Copywriter at an Ad Agency
An ad agency hires a copywriter to compose effective marketing content for its client's brands. There is tonnes of content being shared every minute on the Internet – videos, social media posts, website information, banner ads, etc. Every brand is doing it, and every newly launched brand wants to start doing it. To put it plainly, the job of a copywriter is to draft the written material for all these marketing collaterals.
Anybody can draft content, but the skill of a professional copywriter is to compose a copy that can catch the attention of someone who is browsing through the Internet in one fleeting moment. That's all it takes to appreciate good content. When you go on a hiring spree looking for good copywriters, you'll come across two kinds. One, who will listen to what you are saying about the product and instantly put pen to paper. Two, the kind of copywriters who will ask innumerable questions about the product or service, and then take some time to gather their thoughts. You want to go with the second kind. This is because they will come up with campaigns and copies that will hit you in just the right spot. Their content will have the ability to appeal to all five senses of your target audience. That is the definition of a good-quality copy.
2. The importance and impact of copywriting
You give two copywriters an assignment about a pizza joint. One copywriter writes about the goodness of the ingredients and the amount of cheese added. The second copywriter writes about how biting into a slice of the pizza makes him feel; how the cheesy goodness in his mouth makes him forget what he was stressed about a second ago. The first copywriter isn't wrong, but the words of the second one will manage to entice you to want the pizza as well, and so you will place an order. This is the impact of good copywriting. The average person gets bombarded with over 1,700 banner ads per month, but only sees half of them. If you need a good return on your investment, you need your brand's copy to make a huge impact.
3. Role and Responsibilities
In a digital marketing agency, a copywriter understands the clients' brief and writes copies for their marketing communication. S/he is also involved in brainstorming and creating campaigns as well as marketing plans for the client. In some agencies, copywriters also liaise with clients to get a more in-depth understanding of the brand and its product. Read below to know more about the responsibilities of a good copywriter.
4. Conducts market research
A good copywriter tries to get as many details of the product and target audience as possible before starting the copy creation. It is important that the copy targets the potential customer's sentiments. That is the only way you can ensure that you convert maximum clients and get a better RoI. And, there is no way a copywriter can draft such content without analyzing the target audience's thought process, likes, and dislikes. Therefore, conducting thorough market research is crucial. This is why copywriters need to possess good research skills.
5. Writes copy for marketing channels
This is the main part of the process – putting pen to paper. At a digital marketing agency, the copywriter gets to write diverse content for brands belonging to a wide variety of genres. In a single day, you may write copies for restaurants, apparel houses, schools, e-commerce websites, and the like. Every agency provides its clients with end-to-end services. So, as a copywriter, you will write everything, from social media copy and website content, to blog posts and banner copies.
6. Edit and proofread
This is a relatively easier task for every copywriter as neither editing nor proofreading requires their creative juices to flow as much. All you need to ensure that the content is error-free and adhering to the client's brief. Also, copywriters' content is supposed to be crisp and free of fluff. Not all copywriters are required to do this but if asked, they mustn't shy away from taking on this responsibility.
7. Draft campaigns
Since copywriters study the market and psyche of the target audience, most digital marketing agencies involve them at the campaign creation stage. Understanding the purpose behind each campaign helps give their copies that extra edge. Plus, it helps them learn more about the clients and their products.
Finding a Job: Tips for the Aspiring Copywriter
With more and more brands going digital, they are outsourcing their digital marketing and leaving the work to those who know how to deal better with it. As a result, every ad agency requires numerous copywriters. It's a chain reaction. Here are some tips that will help you bag the right job as a copywriter.
1. Build a portfolio
Creating a portfolio of all your best work in one place will help you the most when you go seeking employment. If you have worked with several brands in the past, make sure it reflects in your portfolio. If not, you can always showcase your blog. The recruiters just want to see your writing skills. Consider your portfolio as your report card. Try to add different genres of content to your kitty. This is because ad agencies work with multiple varieties of brands. The diversity of your work will give them faith in your skills.
2. Say yes to internships
Despite your prior experience, several ad agencies may want to test you out before offering you a permanent role. Be open to such internships. They will most likely be paid and will always add to your learning experience and portfolio. If you are pursuing graduation in relevant subjects, make sure that you intern as much as possible. That way, you won't really be a fresher when you graduate.
3. Stay updated
You'll be needed to write content for digital ads, websites, blog posts, etc. And, the SEO guidelines keep on changing. Read up! You obviously want your content to reach as many people as possible. There are instructions about the content format, character count, keyword usage, so on and so forth that a good copywriter needs to go through.
4. Enrol for a related course
Recruiters do give assignments to assess you, but what you've studied and how well you performed in it is always a big plus. To top it, if you pursue courses related to copywriting, you'll be taught the mechanics of the language, the impact they'll have on society, what works and what doesn't.
Conclusion
A copywriter can make or break your brand. Every single moment when he puts pen to paper, he weaves magic. This is because words matter. Every video was once a script, and every static ad was once just a brief. It all started from words written by a copywriter. These words are so powerful that they can give goosebumps to your potential customers and tie them to your brand forever. If you understand the importance of copywriting, you know by now that investing in a professional copywriter is always a good idea. You cannot afford to compromise on the quality of an asset that will create the bread and butter of all your marketing campaigns.
Key Takeaways
Brands struggle to find a fresh way to talk about their services in a manner that can help them stand out. Professional copywriters are their only answer.
Words matter a lot. Every piece of video, banner, social media post, started with just a group of words. Every time a copywriter puts pen to paper, he can convert your potential customers for you.
A copywriter writes everything in a digital marketing agency, from social media copy and video scripts, to website content and even print media content.
To find a job as a copywriter at an ad agency, you need to start preparing early. Build a portfolio, intern with agencies (sometimes even for free) and study relevant subjects. Study them well.
FAQs
1.

What are the benefits of copywriting to a business?
Copywriting is the voice of every business. From marketing and sales to branding, the words business uses everywhere are composed by a copywriter. Remember the restaurant ads you see online that make you drool and order? It was the work of a copywriter, who clearly was worth his salt. Converting potential customers to permanent ones is what a copywriter does with his words. 
2.

What is

the importance of copywriting in advertising

?
Advertising is nothing but marketing about a brand and its services to the target audience. The media of advertising include emails, notifications, social media posts, websites, billboards, static banner ads, and videos. All of these need a copy. 
3.

Is copywriting a good business to be in?
Yes, copywriting is a budding avenue. Ever since the world went digital, every brand is going online. You will even find street vendors with an online presence. Once you're online, you will start marketing your business. That's where copywriting comes into the picture.
4.

What is copywriting in social media?
Social media is filled with images, videos, and banners. All of these have a short caption under them that explains the purpose of the post. Keeping the images aside, everything else is just words. Copywriters in digital marketing agencies write these captions, banner copies, and video scripts.
5.

Is copywriting related to marketing?
Marketing is all about copywriting. Copywriting sits at the heart of marketing, both digital and offline. 
6.

Why is copywriting lucrative?
With all the businesses going digital, the need for well-written, the importance of copywriting has increased tremendously. Thus, marketing agencies and copywriting professionals are enjoying it as their client list is increasing by the minute. Every piece of content written by a brand is actually drafted by a professional copywriter. That's how lucrative it is.