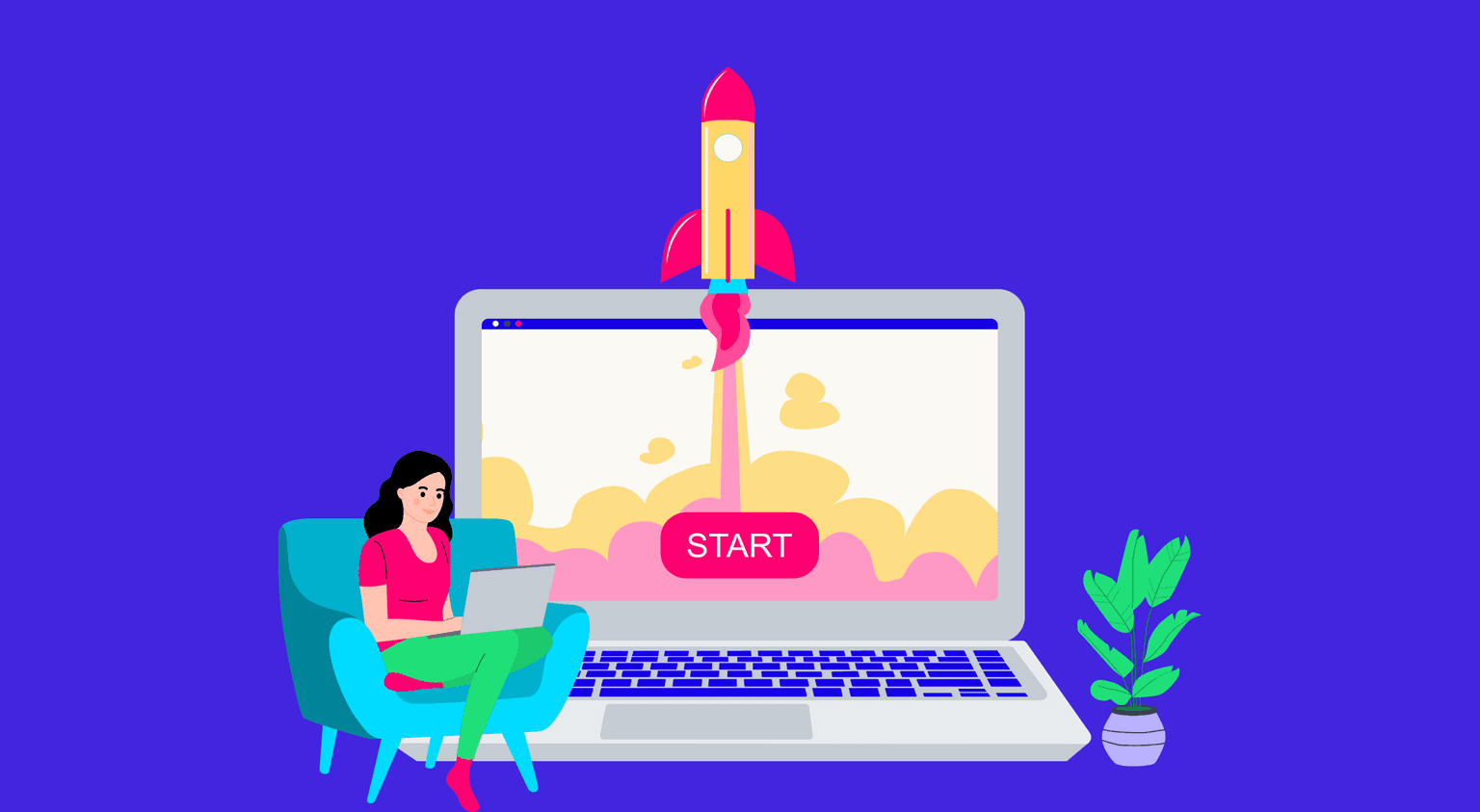 Wondering how to use ChatGPT? ChatGPT is a brand-new product that marketers are looking at closely. This blog post offers a step-by-step guide to using the latest AI technology.
In 2016, Sam Altman initiated an OpenAI project, which after six years is now an AI chatbot called ChatGPT, which is taking the world by storm.
ChatGPT was launched as a pilot in November 2022 and could be accessed only by limited users then. Now, the chatbot is open for public access, everyone, especially marketers and content professionals are itching to take it for a spin. In this blog post, we'll guide you on how to use ChatGPT and make the most of it for your personal and business processes.
What is ChatGPT?
ChatGPT, developed by OpenAI, is an AI-driven Natural Language Processing (NLP) tool enabling human-like conversations and much more. The ChatGPT bot can assist in tasks such as composing essays, emails, codes, etc. ChatGPT is built on the Generative Pre-training Transformer (GPT) models and is also integrated with digital solutions like Bing and Slack.
Step-by-Step Guide on How to Use ChatGPT
ChatGPT is a revolutionary AI chatbot. If you have considered trying it, here is a step-by-step guide to accessing the most powerful public AI tool.
Step 1: Sign up on the official website
The first step in accessing the ChatGPT bot is to sign up on the official website https://chat.openai.com/auth/login
Step 2: Create your account
Create an account by providing your email ID and setting a password to login. You can also sign up with one click using Gmail or Microsoft.
Step 3: Verify your email
Once you have set your login email and password, you need to verify the provided email ID by confirming it. This will remain the official login id for logging into website in the future.
Step 4: Add personal details
Provide your first and last name to the Chatbot, which the bot might use to address you in conversation.
Step 5: Ask a question
After completing the above steps, you are good to go. Start asking the ChatGPT bot any questions you may have.
ChatGPT can joke as well!
Common Questions About ChatGPT
1. Does ChatGPT help in business processes?
ChatGPT can assist you in streamlining business processes like email writing, copywriting, job listing, etc. Here are some of the ways, ChatGPT can help businesses.
Optimize marketing and content strategy
Assist in customer service
Write product descriptions and reviews
Assist with feedback and surveys
Help in tuning internal communication
Create job descriptions and assist in listing
Personalize customer interaction
Assist in HR functions
2. What are some other ways to use ChatGPT?
ChatGPT is branching out. Digital products are exploring ways to integrate the ChatGPT API with their products to upgrade their user experience. Microsoft-owned search engine Bing is integrated with ChatGPT and is piloting the chatbot feature. The feature has a long waiting list of users wanting to try it out.
ChatGPT can also be used with Slack if your company uses it for internal communication. Users can use the ChatGPT bot to create content like emails, formal replies, codes, etc., faster and with ease. This helps in optimizing the workload and saving time. The users of digital applications like Microsoft Azure, Instacart, Shopify, and Snapchat have integrated OpenAI ChatGPT API for the ease of their users. The list doesn't stop there. Many companies are actively pursuing the opportunities created by the new AI tool.
3. Is ChatGPT free to use?
Considering that ChatGPT is still young and evolving, it is free of charge for the public. However, there is also a paid ChatGPT plus plan that costs $20/month per user. The plus plan has added advantages, such as,
Faster response
Priority access to new features
Availability even during peak demand
In Conclusion
Given the dominance of Google in the search market, we could say that ChatGPT and Google Search engines together provide a wide list of keyword-based options for a query and an answer to a query, respectively. The significant difference here is that ChatGPT can save a lot of time finding the correct information.
However, there are concerns about the biased and false responses by ChatGPT. Industry experts believe that with more people using the chatbot, it will get tuned over time. With ChatGPT becoming mainstream, user behavior will change for sure. Online searches will become faster, more accurate, and more relevant. Text-based content generation will take a new shape; instead of advice, it'll be an answer. With more tech companies joining the AI race, it is a matter of time before the next-generation tech race begins.
Armed with the information on how to use ChatGPT in this article, you can successfully start your ChatGPT journey and discover a new world of information.
In the meanwhile, do not forget to check out Pepper Content's revolutionary AI content writer, Peppertype.ai for all your content needs.
FAQs
1. Who owns ChatGPT?
OpenAI, an AI research and deployment company, owns ChatGPT. Microsoft is the major investor in the company and owns the licensing rights to the products developed by them.
2. Can I use ChatGPT on Slack?
Slack, an organizational communication application owned by Salesforce, has partnered with ChatGPT. Slack users can use the ChatGPT bot to generate emails, captions, replies, etc
3. Does ChatGPT save my search history?
Yes, ChatGPT preserves the conversation data. You can quickly delete the conversation history if you want to erase it.
4. Can ChatGPT be used to write college assignments?
ChatGPT can be used to generate content for assignments. However, it is not advisable to utilize the generated information without double-checking. Since ChatGPT is in the early stages of public adoption, the credibility of information is significantly low
5. What is the technology behind ChatGPT?
ChatGPT is driven by an AI-powered Natural Language Processing tool. It is built on the GPT (Generative Pre-training Transformer) architecture and employs machine learning models to generate an accurate response.