Guest Post
How To Run Multiple Blogs on One Website: Top 10 Tips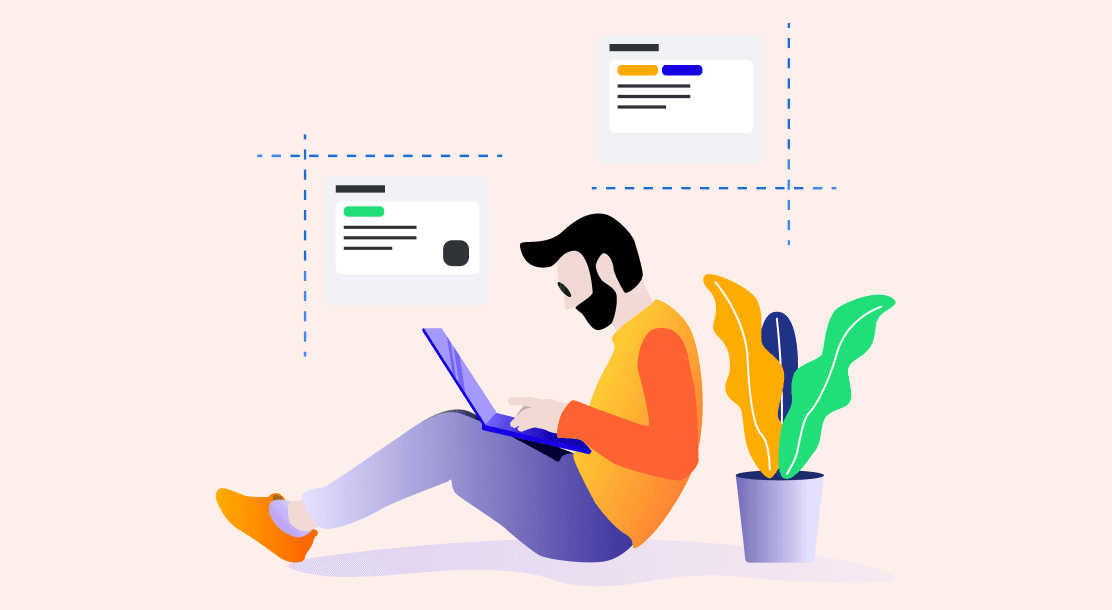 Handling multiple blogs on one website can be challenging. It can sometimes be confusing, overwhelming, and always a lot to do. It's not easy to remember that the benefits far outweigh the hard work. One of the most common things people end up doing is leaving their blogs untouched for months. This isn't a good practice to follow.
What you need is a fail-safe system in place to keep on top of your updates. If you're pushed for time, here are ten tips to help you create top-quality posts for your blogs.
10 Ways to Run Multiple Blogs on One Website
1. Don't bite off more than you can chew
It's better to do one thing to the best of your abilities than to spread yourself too thin. Think about how much time you'll realistically be able to devote to maintaining your blogs, and decide on how many you can handle and stick to it.
There's nothing worse than a static blog that's not been updated for ages. It'll do more damage to your brand than if it had never existed in the first place.
2. Make a daily plan
A day-by-day planner will help you keep on top of your updates. You've got five separate blogs; try to write one post a day. Are you juggling ten blogs? You're going to have to put pen to paper twice a day.
If that sounds too much to manage, you may have to consider cutting down on the number of blogs you run or bringing in extra help.
3. Take up one thing at a time.
If you try to update all your blogs in one go, it can be a recipe for disaster. Things can get confusing. You'll lose your thread, lose your enthusiasm and eventually lose your readers. Take it one post at a time and finish it before you begin another.
4. Hire help
Countless professional bloggers will be more than happy to lend a helping hand. You don't need to spend a small fortune; find experienced, reliable writers who understand your tone of voice, and don't be afraid to ask for a writing sample before you hire them.
5. Beat the block
The adage "write what you understand" is particularly true for blogging. You'll be much more likely to stick to your schedule, and your readers will be much more likely to read it if you can speak with some authority and enthusiasm on the subject. If it feels like too much hard work to write, it'll show in what you've written.
6. Jot it down
It's good to keep a pen and paper handy to scribble down ideas for blog posts as and when they strike. There's nothing worse than sitting down to come up with an idea – or several ideas – and finding your inspiration has dried up. It'll save precious time in brainstorming sessions if you've already got a go-to list of good ideas.
7. Take the weekend off.
Even if you're behind on posts, there's not much point in blogging on the weekend. Your traffic figures will be down, and the post won't get the same results as it would mid-week. Of course, this depends on the kind of sector your work in; but as a rule of thumb, it is more logical to save it for Monday.
8. Ensure that it is meaningful
You want your posts to be regular. But if you've genuinely got nothing to say, don't blog. Filler posts stand out a mile, and you want each update to achieve something. Don't waste your time simply filling space. Trust that you'll find something to talk about in a day or two and wait for inspiration to strike.
9. Focus on your creative rhythm
There will be a point in the day when you're at your most productive. Where the words flow easily, and you can zip through your workload quickly. And there will be times when you just can't.
Get to know your creative rhythm and try to work within these time slots. You'll find multiple blogs much less painful to maintain this way.
10. Schedule time off
You're human, not a multiple blog-running machine. Schedule when you're going to take time off and have a few pre-prepared posts up your sleeve to cover the slack. Your blogs will keep ticking over, and you can take a well-deserved break.
Final Words
Running multiple blogs on one website doesn't make it easy for any blogger or writer. But it is important to know the purpose behind each blog, how you can maintain its schedule and when to take a step back and reassess the situation.
These are markers of a good blogger. Once you've aced this, you are ready to handle multiple blogs like a pro.
Mrinal Singh Walia is a data scientist with a bachelor's degree in computer science specializing in machine learning, AI, and computer vision. Mrinal is also a freelance blogger, content writer and analyst, author, and geek with five years of experience in his work.
With a background working in most areas of computer science, he is currently pursuing a master's in applied computing with a specialization in AI from the University of Windsor.