Content
20 Innovative Ways to Integrate SEO in Your Writing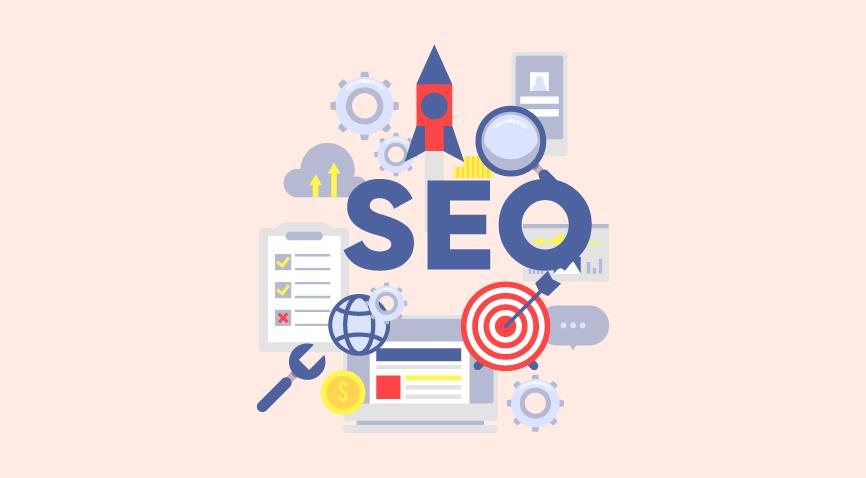 Here are 20 SEO writing tips that will undoubtedly assist you in expanding your site and bringing more value to your audience.
SEO writing is writing content that ranks highly in search engines such as Google. The process typically involves finding keywords, writing high-quality content that matches the user's intent, and optimizing your headers to simplify page crawling.
If you want to grow your blog readership, you'll need to improve your content strategy. SEO content writing is a common approach to this. SEO writing is essential, and it will ensure you don't overlook the customer experience. One of the most crucial ranking elements is the page experience.
As marketers, we're always striving to create content that will rank well on Google, and SEO writing is the key to getting there. This article will look at 20 SEO content writing tips to master SEO blog writing.
20 SEO Writing Tips
What distinguishes SEO content writing from ordinary content writing? SEO writing combines content development and SEO tactics to create material that ranks at the top of search engine results pages (SERPs) and provides value to readers.
Here are 20 SEO writing tips that can help your content reach further while also improving your SEO efforts.
1. Understand Google's algorithm
Understand Google's most recent algorithms. As the world's most popular search engine, it's critical to understand how to increase web traffic.
They update their search algorithm regularly to prioritize the highest-quality pages. Google is focused on making its SEO efficient and effective. You can better give it if you know what the search engines are looking for.
2. Write for humans
With all of these SEO writing standards, it's easy to lose sight of the fact that when someone searches on Google, they're searching for a solution. Writing high-quality blog content is the best way to boost your ranking prospects.
First and foremost, the content you create must be written for a human audience. It seems too robotic if it has too many keywords.
Keep in mind your customer's motives, difficulties, and interests. It's also crucial to pick themes that appeal to your target clients and solve their problems.
3. Refrain from keyword stuffing
The idea is to make your page thoroughly optimized while being unobtrusive. Find natural keyword placements, but don't make your text unintelligible by overdoing it.
Instead, concentrate on one or two keywords to make the description more genuine.
4. Do your research
Every day, readers are inundated with blogs that are copies of other blogs. Find your sources instead of taking all your information from one site. Original sources are essential for today's SEO, and they're not difficult to come by.
To get a head start on your research, start by entering your major term on Google, opening all ten results on the first page, and reading them thoroughly. You may also use certain keywords and [statistics] or [facts] to obtain relevant material for your content.
5. Organize and write your draft
Planning ahead of time is critical. It will not only help you organize your thoughts and keep you on the course when you become sidetracked, but it will also speed up the SEO writing process.
Figure out what you want to say, write it down logically, and include any comments or references you'll need. Preparing in advance will save you time and aggravation in the long run.
6. Link to a website with a lot of authority
When building out your blog post, don't be afraid to link to external sources. Linking to reliable websites not only provides extra stuff to read for blog visitors, but it also demonstrates to search engines that you've done your homework.
Nothing improves a blog article like data from authoritative sources supported by the study. Stats that are compelling assist you in developing a more effective and solid case that will help you acquire your readers' trust.
7. Make the most of your headers
Headers aid Google's web spiders in comprehending your blog content and its divisions. Consider the crawlers to be readers browsing your blog. Your H1 should give them an idea of what your article will discuss. Then your H2s, H3s, and H4s break down the article's subtopics.
Subheaders should thus mirror the substance of the body and contain high-intent keywords. You have a lot better chance of ranking on the SERP if you employ the correct keywords, which are the ones that your target audience uses.
8. Keep everything under one roof
Keep your original content under your domain name to receive the credit and traffic your website deserves. In other words, if you have a blog, you should not use WordPress or Blogger to host it.
Make sure you showcase all other forms of original content that you create on your website, including videos, infographics, and whitepapers. You can also share those from your website.
9. Promoting your content through social media
Social networking is a robust tool for expanding your content's reach and encouraging sharing. Use compelling summaries and a call-to-action to promote each new piece on social media sites and forums.
Because sharing is an integral part of social media, including social sharing buttons on each blog entry is crucial. Using Twitter Cards or Facebook's Open Graph (technical) can make sharing links easier and increase click-through rates.
10. Create long-form content
The Google Panda 4.1 algorithm upgrade promoted longer, more informative content while penalizing short, uninformative content. A reasonable general rule is to have at least 1,000 words of high-quality material on each page.
Writing lengthier content allows you to present information in various formats, including lists and tables. You'll need to cram a lot of information onto each page, and having a few different ways to display it will benefit both users and search engines.
11. Make each sentence distinct
All search engine rankings reward unique content. If portions of a site are duplicated from another website, it may be flagged as spam and ranked low. Copyscape and other such tools may assist you in ensuring that every aspect of your SEO writing is unique. If you identify any repetitions, rewrite them such that the copy still seems genuine.
12. Take advantage of a variety of content
A superb web page may use a variety of methods to convey information. Other types of media are used frequently to support and build on the information in the text. For this aim, the use of videos on the page is ideal. Readers will benefit from the use of informative images.
People may find it difficult to read too much gray writing. It flows smoother and is simpler to read when it is broken up.
13. Write metadata
Meta tags and a meta description are required for every piece of content. This enables search engines to offer a summary of your material.
You'll also need a title tag, which will be used as the page's title. This shouldn't be more than 65 characters long. According to Google, this is the maximum number of characters that can be used without getting trimmed in a title.
There should be no more than 160 characters in the meta description. If you're not familiar with basic HTML, brush up on the basics so that you can generate these important additions to your material.
14. Create a link-building plan
The importance of backlinks to your search ranking cannot be overstated. Why? Consider the search results as a competition, with the victors receiving the most comments. Each website that links back to you is a vote for your website, which increases trustworthiness. You will move higher in the ranking list.
As a result, it's a good idea to produce articles that other websites or the media will want to link to in their articles. Add high-value elements in your article entries, such as unique data and actionable insights, to make them more linkable. Another successful strategy to drive visitors back to your website is to conduct interviews with professionals.
15. Optimize website load time by compressing images
Google gives points to pages that load quickly to enhance the user experience. Huge, hefty graphics are one of the most common causes of site latency. If you have multiple photos in your article, each of which is over 100 KB in size, this will significantly influence the site's performance.
Fortunately, free programs compress photographs without compromising quality, such as Squoosh.app. If you feel that poor page speeds cause your low ranking, go to Google's PageSpeed site for a free examination and advice.
16. Concentrate on the reader and go deep
The more detailed your content is, the more Google's algorithm will appreciate it. Additionally, your readers will benefit from it as well. And it all comes back to your readers at the end of the day. Your audience is in charge of your business; without them, you wouldn't be able to survive, much less exist.
So, while you're producing SEO writing content, attempt to imagine yourself in the shoes of your reader.
17. Forget about keywords now
You're probably perplexed. We have just advised you to discover keywords for your article, and now you're supposed to forget about it? We guarantee there's a method to the craziness. Likewise, we argue that you shouldn't just concentrate on your keywords.
Don't get us wrong: keywords are required to create search results. On the other hand, quality has greater importance in Google's current algorithms.
It will take some time, but with experience, you will be able to include SEO keywords into your text organically. However, there are more essential things to attend to.
18. Make sure your content has a clear goal in mind
Many of the finest SEO content writers in the industry follow a guideline known as the "One Big Idea Rule" in conversion copywriting. The guidelines indicate that your content should focus on a single topic rather than multiple separate themes. Your materials should be the same way.
When you write blog entries that attempt to tackle many problems or go into multiple areas, you risk confusing or alienating your readers. By sticking to one big idea, you can ensure that your content has a single aim and keep your readers interested.
19. Paragraphs and sentences should be short
While we've previously discussed the value of being succinct and to-the-point in your introduction, it's a practice you should follow throughout your content. Today's readers are bombarded with so much information that many of us have become ardent skimmers rather than focused readers.
By keeping sentences and paragraphs brief, you may increase the likelihood that a larger section of your readers will read the entire piece.
20. Examine the keyword competition
Several tools are available to assist you in locating competitor keywords. But only take keywords; don't look at your competitors' real text. Once you've done that, you'll struggle to come up with something unique. You'll be noticed if you have a unique voice.
Key Takeaways
If you want to increase the number of people who read your blog, you'll need to enhance your content approach.
The technique of generating material that ranks highly in search engines like Google is SEO writing.
Google adjusts its search algorithm regularly to guarantee that only the best pages are displayed.
The greatest strategy to improve your ranking possibilities is to write high-quality blog material.
To make your description more real, avoid keyword cramming.
Don't be scared to connect to credible sites if you create a blog.
Subheadings reflect the body's content and include high-intent keywords for search engines.
All search engine rankings favor unique material.
Writing Epic SEO-Based Content
It's time to hone your SEO content writing abilities if you want to take your company to the next level. You'll go a long way if you put in some effort, are prepared to learn and adapt, and pay close attention to detail.
If your content stands out, you won't have to spend all of your time reaching out to people for sale. People will seek you out.
Now that you've learned how to improve your writing for SEO, whether you're creating new content or updating existing content, you need to get started.
FAQs
1. What is SEO writing?
The technique of generating material that ranks highly in search engines like Google is known as SEO writing. Finding keywords, developing high-quality content that fits the user's purpose, and optimizing your headers to simplify page crawl are all part of the process.
2. What are some SEO content writing tips?
– Understand Google's Algorithm 
– Refrain from keyword stuffing 
– Use social media to promote your content 
– Make Use of a Variety of Content 
– Examine the keyword competition
3. What makes good SEO content?
Your keyword strategy and how you build your site should work together in an engaging SEO plan. You'll have considered both common, competing for keywords and more long-tail specialty search phrases in a solid keyword plan. In your site's design, you should create a similar contrast.
4. How can I improve my SEO writing?
Following are the ways to improve SEO writing:
– Write for your intended audience
– Keep everything under one roof
– Write enticing headlines
– Use keyword-rich sentences
– Create a plan for your postings
5. What does it mean to write for SEO?
Writing for SEO is the act of designing, generating, and optimizing material with the primary purpose of performing in search engines.