Marketing
SEO Guide: How to Improve Your Domain Authority Score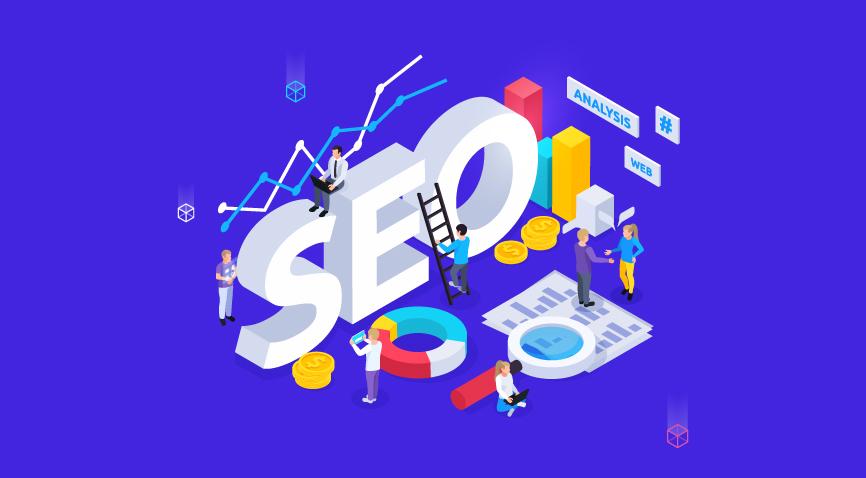 Table of Contents
Understanding SEO and Domain Authority
What is Domain Authority?
How To Determine A Domain Authority Score
How to Increase Your Domain Authority Score?
On-page SEO Optimization
Technical SEO Functioning
Ensuring a Mobile-Friendly Website
Enhancing Page Speed
Improving Social Signals
Key Takeaways
Conclusion
FAQs
Search Engine Optimization (SEO) aims at enhancing organic website visibility. It focuses on attracting website traffic by increasing its search results on major search engines. Three elements must be understood to increase visibility, namely,
Type of content people are looking for
Working system of the search engines
Promoting and optimizing websites more accurately
Technology and search engines may be constantly evolving. However, the fundamental elements of SEO remain unchanged.
Understanding SEO and Domain Authority
Several factors may influence SEO and its success. These are as follows:
Technical: Aspects like indexing, crawling, page speed, schema, site structure, or URL structure. They tend to affect the performance and visibility of a website. In addition, they influence how search engines access a site.
On-page: Includes text, audio, and images visible to users. It also contains elements like structured data and HTML tags solely visible to search engines.
Off-page: Consists of factors like website demonstration and growth, relevance, authority, and audience building. For example, user-generated content, social media marketing, PPC marketing, and reviews.
Let's explore some of the important areas of SEO, related to improving the domain authority score.
Search experience optimization: Opportunities available for the website owner to present to the audience or target customers.
Content strategies: Touches upon the importance of popularizing content and how relevant they are to the related products and services.
Impact of voice search on SEO: Learning relevant ways to optimize voice search.
Setting up a successful SEO-optimised website includes the following:
Opting for a good domain
Using a website platform
Utilizing a good web host
Creating a positive user experience online
Generating a rational site structure
Installing an effective and appealing SEO design
Technically, SEO is an ongoing process. Broadly, it can be divided into four facets namely: keyword research, on-page SEO, building links, and technicalities of SEO.
SEO success can be tracked through the following:
Monitoring structured share of voice
Attracting organic traffic
Third-party SEO metrics are mere indicators of any site's authority and must not be confused with the actual Google metrics. Erroneously, Domain Authority or DA is viewed as an actual Google metric. Knowing how to increase a domain rating is an important factor. Let's get a better idea of what domain authority score represents and learn how to improve it.
What is Domain Authority?
Domain authority (DA) is a search engine score developed by Moz to determine the predictability of website rankings on search engine results pages (SERPs). It is based on the data available on the Link Explorer web index that quantifies backlinks on websites. Domain authority also uses several factors for rank calculations.
The original domain authority calculator makes use of a machine learning model. This helps the metric to predict the algorithm that best fits the system. Domain authority serves as a standard for ranking websites. It closely correlates the link data to thousands of search result rankings.
The next question is, what is a domain authority score? It indicates how much a website should be ranked on a scale of 0 to 100. Theoretically, a higher domain authority score correlates to a better chance of it being ranked. For instance, a business will be considered to have a good domain if it ranges from 55 to 60. This score allows the company to know its competitors better. In addition, this domain authority score helps to get a better chance at ranking higher on major search engines.
How To Determine A Domain Authority Score
Several factors have to be evaluated to calculate and determine the domain authority standing of a website. Let's see how it is done. This may include linking root domains and a total number of links into one single domain authority score. The score may be used to compare websites.
Besides, it tracks the ranking strength of websites at any given time. Based on the latest updates, domain authority can be determined through predictions of machine learning algorithms. Suppose, domain A has a higher chance of getting better SERP rankings compared to domain B, it indicates that the domain authority score of domain A is comparatively higher than domain B.
According to Moz, this is how the domain authority score for a website is calculated.
The first step is to include any number of incoming links that point towards a particular website. Next, look for the quality and relevance of the incoming links. This must be as per the quality of content on the same website. Following this, the popularity of the domain on social media networks is determined. These are also known as the social signals that domain authority takes into account. The last factor is considering the general SEO performance of the website.
Machine learning calculations determine the domain authority score. Hence, a website's score will often fluctuate. Sometimes, different data points may be available and incorporated into these calculations. For instance, Facebook may have recently acquired a billion new links. In that case, the domain authority of every other site would decrease in comparison to Facebook's.
Facebook is an established and authoritative domain and if they acquire increasingly larger link profiles, they have a better chance of capturing higher DA slots. This will leave less room for other domains with less diverse link profiles. Hence, websites may find it easier to grow from a DA score of 20 to 30 relative to growing from 70 to 80. Therefore, it is recommended to use domain authority as a comparative metric instead of an absolute metric for website ranking.
How to Increase Your Domain Authority Score?
By now, readers know what domain authority is and how it is calculated. Let's dive deeper into SEO and learn how to increase domain authority.
Working on the off-page SEO
The link profile of any website is the most crucial metric. Websites that have a strong, clean, and consistent profile have a better chance of having a domain authority score. It is so in comparison to websites with average link profiles.
What are the aspects of a strong link profile?
It must include incoming links from higher security websites.
The incoming links must be related to the websites.
Low-quality links must be omitted.
The available links must be from diverse and unique domains.
The ultimate process of improving link profiles is called off-page SEO. It is related to a technique that can be employed to improve website rankings. Improve the domain authority score and make the link profile stronger by following these steps:
Get rid of unwanted and low-quality links. This involves using Semrush or Moz Explorer to look for bad links. Following this, contact the website owner to remove the link. An easy alternative to this is to add a 'no-follow tag' to devalue the toxic link. In case the above tools don't work, use Google disavow to remove those links from the profile.
Gain better links from other websites. This is the most tricky and challenging part of SEO.
There are chiefly two ways to accumulate good links: One is through natural link building. Have great content on the spoken website to be able to attract better links from other websites. The theory of natural link building is based upon the following fact. Someone online finds the targeted website, reads an article or two that they are interested in. This may be followed by linking it to an article on their website. For this technique to work, the content published on the website must be link-worthy.
Simply put, the content must be useful, easy to read, and insightful. It must entice webmasters to reference the article to other relevant websites. Practically speaking, this process may be beneficial. With patience, it will gain enough readership over time. This will allow more people to share content on their blogs.
The other technique is through blogger outreach. This allows website owners to get good links and make themselves known amongst webmasters. It has higher chances of linking a particular website within articles of other websites.
On-page SEO Optimization
The next best approach to improve the domain authority is by optimizing the on-page SEO. This technique has much to do with the website page and content in hand.
Some of the factors that make this approach stand out are as follows.
Optimization of titles and descriptions
Appropriate usage of headings, H1 and H2 within the content
Making use of SEO-optimised permalinks and URL structures
Media elements like images, audio, and videos must be SEO-optimised
Naturally incorporating keywords into the website contents
A powerful SEO technique is adding internal links to the existing content. It increases the chances of being noticed by webmasters.
Format the website content in a way to improve its chances of being ranked on Google's featured snippets.
Lastly, the SEO guide by Google mentions that the website content must be unique and up-to-date.
Technical SEO Functioning
Technical SEO works at the base level. It is mostly related to SEO tasks at lower levels. Having it correct from the beginning reduces any hassle of dealing with it later on. Besides, incorrect technical SEO has a major impact on the domain authority and its rankings.
Certain critical SEO settings must therefore be taken care of.
Registering the website with Bing Webmaster and Google Search Console tools.
Creating and optimizing the XML sitemap and submitting it to Google.
Checking the robot.txt settings. Make use of Fetch as Google to ensure Google and other major search engines visit the website without facing any issues.
Migrate the website to HTTPS.
Adding structured schema allows search engines to understand the text of the content.
The menus must be properly defined across all website pages.
In the case of multilingual websites, use hreflang.
Ensuring a Mobile-Friendly Website
Today's fast-paced technology mandates the existence of mobile-friendly websites. Listed below are some of the reasons why being mobile-friendly is crucial.
Mobile searches have become more prevalent compared to desktop searches.
The majority of the users begin searching on their mobiles and later move to the desktop option.
It serves as a crucial factor for ranking on Google-like search engines.
Google has recently worked on a mobile-first index. Hence, websites without mobile accessibility won't simply be added to Google's mobile search results.
Unresponsive websites and non-mobile-friendly websites have a negative effect on the overall domain authority.
For websites that aren't mobile-friendly, they must first be got through a mobile-friendliness test. This test will be run on the website domain. Google will run the test and make relevant conclusions. It will offer recommendations on how mobile-friendly the website is.
Enhancing Page Speed
For the Google ranking algorithm, a known signal is page speed. This means that websites that have a faster loading speed are at an advantage over pages with lower speed. Therefore, improving the page speed will automatically lead to higher domain authority and rankings. Besides, it enhances the user experience. Following this, websites will come across better sales, signups, and leads.
On the downside, it is quite difficult to tackle the issue of page speed. Several technical elements are involved here. For non-developers or people with minimal technical knowledge, it may be hard to discern page speed. If the website owner is unable to hire a developer, the following tricks may work.
Listed below are some of the ways to increase the loading speed on the target website.
Removing unnecessary plugins
Upgrading plugins like WordPress to their latest versions
Contact the hosting provider to provide a report on the server performance
Upgrade to better and more powerful servers, if the situation calls for it
Make use of caching plugins.
Optimize the file size of the images on the website content
Use popular streaming services like YouTube for the videos linked with the content
Make use of the Content Delivery Network (CDN) if there are big CSS files with several images attached to them
Improving Social Signals
Google has officially stated that social signals aren't a part of their ranking algorithm. However, popular pages on Google tend to have higher chances of being liked, shared, and tweeted about. For this reason, improving the domain authority is necessary.
Try working on the business page of Facebook and increase followers over there
Have an active presence on different social media platforms. This ensures the shared content receives substantial traction
The available social media handles must be available as icons on the website. This helps users to easily share appealing content on their social media handles across several platforms.
Check the content uploaded is good enough to attract more eyes.
Key Takeaways
The domain authority of any website cannot be increased overnight. It takes some time for webmasters to evaluate and make changes to the said website. Therefore, patience is crucial. One must work systematically on improving their rankings on Google. This will ensure a positive impact on the domain authority score.
Work on optimizing on-page, off-page SEO, and technical SEO. Ensure the website is mobile-friendly and has excellent loading speed. Finally, be patient and improve all available social signals for best results.
Technical SEO is mostly related to SEO tasks at lower levels. Having it correct from the beginning reduces any hassle of dealing with it later on
Mobile searches have become more prevalent compared to desktop searches so mobile-friendliness is crucial.
A domain authority score? It indicates how much a website should be ranked on a scale of 0 to 100.
Conclusion
Domain authority is a major marketing metric for improving a website's SEO strategy. This will propel the business to move forward and receive effective results. Keep in mind, domain authority simply predicts success rather than guaranteeing it. Hence, the end goal must not simply be improving domain authority. Dive deeper into the world of SEO and follow the aforementioned steps to make overall improvements on the website.
FAQs
1. What is domain authority?
Depending on the competitive level of the industry the website belongs to, the domain authority may vary. As the website keeps adding high-quality backlinks, its DA increases. Since it's a comparative tool, to begin with, this question is quite debatable.
2. What is the difference between domain and page authority?
The page authority simply works to know the strength of individual pages. Whereas, domain authority on the other hand measures the predictable ranking strength of domains and subdomains.
3. What is a good domain authority score?
There isn't any set benchmark on what is considered to be a good domain authority score. Any website that receives a score above 50 is deemed to be competitive irrespective of the industry they belong to.
4. What can I do to improve my website domain authority?
1. Work on off-page SEO
2. Optimize for on-page SEO
3. Work on technical SEO
4. Ensure a mobile-friendly website
5. Improve page speed
6. Put in place good social signals
7. Be patient
5. How long does it take to increase domain authority?
Domain authority doesn't happen overnight. Continue to implement the above-mentioned strategies to improve your website's domain authority. With it all in place, you can see differences in just 30 days or even less.