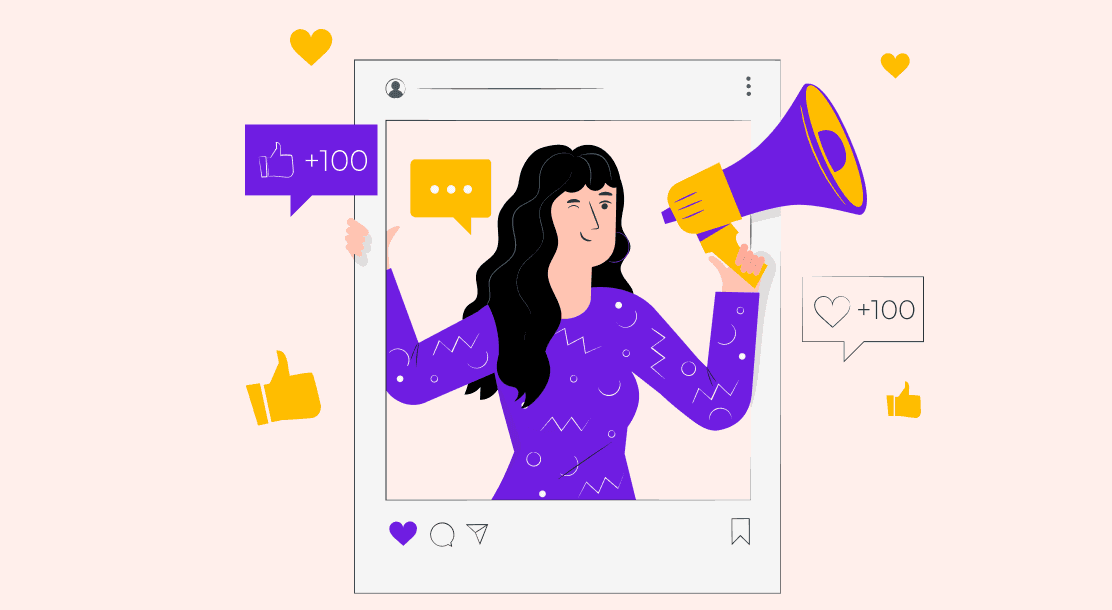 Learn how to make and market flyers with top examples of business marketing flyers (along with handy tips).
Marketing flyers have been a part of advertising since time immemorial. And with the world moving towards digital marketing, flyers for marketing online are now taking over. This guide tells you all you need to know about designing a digital marketing flyer and using it effectively to sell your business online.
What Is a Digital Marketing Flyer?
Do you remember people handing out printed flyers at the mall when you were younger? Well, that's a physical flyer. A digital marketing flyer, on the other hand, is similar, and can be designed, shared, and marketed online. Digital flyers cut down the hassle of moving around looking for target customers on the ground. Instead, you can include a digital marketing flyer on your website, social media profiles, and newsletters, and even run ads on other websites using it.
The Importance of Online Marketing Flyers
Here are a few points illustrating the importance of flyers for marketing online.
● Online marketing flyers save you money. Instead of having them printed, you can design them using free templates.
● They take away the hassle of circulating flyers. You can spread your digital flyers through WhatsApp, upload them on your Instagram, integrate them into your website, and add them to your newsletter, instead of running around looking for people to share them with.
● They grab your user's attention online. When you add promotional offers, exclusive discounts, or exciting announcements to digital flyers, they get you conversions.
● Finally, they boost your marketing efforts. After all, direct marketing flyers play a massive role in highlighting offers and guiding users directly to the page. For example, include a button in your digital flyer stating "Shop Now!" and voila, it is easy for an interested customer to reach your website, where they can shop the product directly.
4 Tips To Design Impactful Flyers for Marketing Online
Here are some tips to create flyers for effective online marketing.
1.
Use a compelling headline
Just like conventional flyers, business marketing flyers rely heavily on the headline. So make it funny, intriguing, or direct. But make sure that it grabs your reader's attention. A compelling headline will make the reader interested in your offer, and is thus, a do-or-die element in a flyer for digital marketing.
2.
Keep the messaging concise
Don't write entire paragraphs on your digital marketing flyers. Highlight important information such as the price or discounts, how to contact you, and other relevant details. Apart from that, the body of your digital flyer should only have crucial information in short phrases, such as venue details, disclaimers, and more.
3.
Add a promotional offer
Flyers go hand in hand with sales, introductory offers, and surprising deals. Try to include a discount code or highlight the sale offer in digits. For example, "Flat 50% off on our cold meats!" where Flat 50% off is highlighted in big fonts and bright colors.
4.
Design using brand colors
While designing an online marketing flyer, use colors, voice, and tone that resonate with your brand. If you are marketing a product, include an image or two. The user will thus have a comprehensive picture of your brand and product. You can refer to your brand style guide for this.
5 Examples of Flyers for Marketing
Mentioned below are five examples of online flyers that you can seek inspiration from.
1.
Digital flyer for events
Event flyers are one of the most popular kinds. These flyers can be used as ads on different sites, as an announcement on your website, or as thumbnails for event-booking platforms.
Your event flyer should be comprehensive with information but not too crowded. It must highlight all critical information. The image below shows one of the online marketing flyers for a fast food festival. It gives all the vital information, right from the ticket price to the dates, timings, venue, and what to expect.
2.
Business marketing flyer
Digital flyers are an excellent way to showcase your business and its offerings. Using business marketing flyers, you can inform users about your services, what sets you apart, and how they can contact you. This digital marketing medium also allows you to make users acquainted with your brand colors, product visuals (through images), and more for more straightforward brand recollection
In your business design flyer, you can highlight your contact details. In the example shared below, the company has highlighted its phone numbers in bold. Moreover, they have added a QR code for an easy scan that leads to the company's website.
3.
Promotional offer flyers
Direct marketing flyers are an excellent way to get your users' attention when conducting a sale. In such flyers, it is crucial to highlight the offers as much as possible. Pair the announcement with relevant details on whether the sale will be online or offline, its runtime, and any other necessary information.
We see Thomas Cook's Grand Indian Holiday Sale in the image below. The first part of the flyer highlights the sale announcement, the dates, and the benefits it entails. Next, they showcase exciting offers that one can win/benefit from during the sale. After grabbing the reader's full attention and interest, they deliver the venue details and contact information.
4.
Product introduction flyers
When your business introduces a new collection or a novel range of products or announces a new property, you can increase the hype through a digital marketing flyer. This will inform users about something exciting coming their way and give your launch a significant boost.
When Taco Bell announced their Big Bell Box in India, they made an attractive, well-designed digital flyer. As you can see below, the most attention-grabbing thing on the flyer is an image of their product assembly. In addition, they have used arrows to indicate the names of each product, thus making it easier for users to understand what they are looking at. Moreover, their new range's name and price are highlighted in bright colors to leave an impression. Finally, they have mentioned the offer validity in the footer.
5.
Hiring announcement flyers
Companies often use digital flyers to showcase when they are hiring. This makes it easy for a business to put down all requirements for the job role shortly and simply. Hiring flyers can be used on your website as pop-ups when users land on the homepage or the Careers section of your website. Or you can circulate them in your circle!
With this detailed guide on flyers for marketing your products and business online, you are all set to begin flyer marketing. Remember that a flyer has great potential in helping you reach a new audience. At the same time, it can help you communicate the upcoming events, products, and more to your existing customers. If you're unsure of where to begin, you can reach out to a professional design service.
FAQs
1. How do you make a digital marketing flyer?
There are three ways to make flyers for marketing. The conventional method is to hire a freelance designer who can design a unique flyer for you. Another option is to use a free template online for direct marketing flyers. Finally, you can build your template using a design tool such as Canva or Photoshop.
2. How much do online marketing flyers cost?
Digital flyers can be made for free by using free templates available online. Another way to create online marketing flyers for free is by using free design tools. Or you could hire a designer to create a unique and professional flyer for $10-$25 per hour.
3. Where can I get free templates for business marketing flyers?
Canva, Adobe, and Freepik are the three best platforms to customize your business marketing flyers using your brand colors and language.