Marketing
SEO 101: How to Choose Keywords With Confidence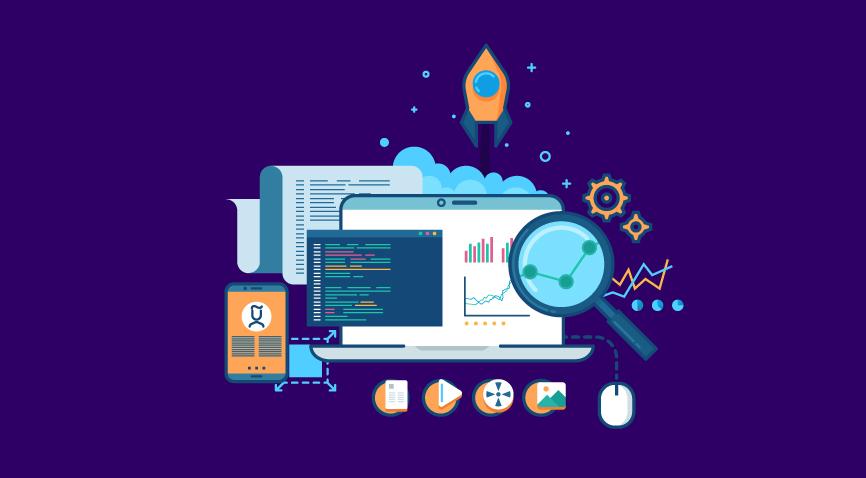 Table of contents
Introduction
7 ways to choose SEO keywords
Conclusion
FAQs

Are you choosing keywords for SEO but are not sure if you are using the latest keyword research best practices? Do not be worried. With a few clever keyword SEO tips, you can start choosing your keywords with ease and effectiveness.
SEO keywords are the words in your website's content that help make it discoverable to search engines and your target audience. First, you have to understand that keyword analysis is a big part of SEO. And when you're learning how to choose keywords for SEO, you should be prepared to do your research. Start by exploring search engine results for a given topic; and at a later stage, use tools, such as Ahrefs or Semrush to refine your practice.
7 ways to choose SEO keywords
If you don't want to invest in any tools right away, here are a few ways to learn how to choose keywords for SEO.
Conduct keyword analysis
When figuring out how to choose keywords for SEO, start by analyzing the competition for keywords that you have in mind. Broad keywords often have a huge search volume and big brands in the market are already competing for them.
Some examples of these high-volume keywords are marketing, banking, pet food, finance, etc. Big brands make it hard for your website to rank with these keywords because they have high domain authority and traffic volume. When learning how to choose keywords in SEO, the first tip is to avoid punching above your weight. If you have a website like CNN or HBO, you may stand a chance at ranking for these high-intent, high-competition words. If not, here's what you can do with keyword analysis data to play it smart.
If you're just starting out, focus on keywords that are relevant to your niche and those that have lower competition. Use these keywords wisely and create a list of long-tail keywords to make your content more appealing to the search engine. For example, if you provide SEO services, use long-tail keywords, such as "SEO services Bangalore" or "hire SEO experts in your area". This practice is among the most useful keyword SEO tips for gaining visibility online.
Use low-competition keywords that are highly targeted
Let's explore long-tail keywords that are more specific than broad, highly competitive keywords. A long-tail keyword is usually made up of two or more words that are less competitive but extremely useful. Here are some reasons why long-tail keywords are a critical part of SEO keyword research.
Low-competition keywords are more specific to your niche and address an immediate problem that searchers face.
The highly targeted nature of long-tail keywords makes it easy to craft relevant content that offers solutions to visitors.
Well-written SEO content will match the search intent of internet users by driving referrals and organic traffic to your pages.
Long-tail keywords may not be as popular as single-word keywords, but they are useful in growing your website. This is especially true for small and medium businesses.
Use keywords that have previously worked
Part of SEO keyword research is figuring out what works and sticking to it. Even if you have a strategy to employ new keywords, don't forget about the keywords that are already driving traffic for you.
Build on the success of your existing keywords by performing a website keyword analysis. Study the success of your SEO keyword research and create content that further leverages your existing strategy. This is a keyword research best practice that increases your chances of driving more traffic to your pages. Once you have a clear plan about the keywords already being used, you can choose newer ones confidently.
Position keywords as responses to queries
When people need answers, they turn to Google. The best way to take advantage of keywords is to think about users' search intent. What are people looking for? What kinds of answers are they expecting? What are some common questions that surround your business offering? The ideal keywords will answer such industry-centric questions that people ask the search engine.
Perform competitor analysis
Run a thorough competitor analysis by visiting your competitors' websites and social media handles to learn about what works for them. Find out how people respond to your competition and what encourages them to take action. You can devise a plan to outrank the competition by enhancing your content and choosing keywords that directly appeal to your target audience.
Use statistics to gauge performance
Google Search Console and Google Analytics can help you keep a check on your website's performance. What's better is that you can use Google Search Console to identify keywords associated with your website and build content surrounding these insights.
Use SEO keyword search tools
By now, you have a basic idea of how SEO keyword research works. But if you're still having a hard time performing a website keyword analysis, then you can use tools, such as Keyword Planner by Google and Semrush. These tools considerably reduce the stress that sometimes comes with brainstorming the best keywords. They give you insights into search engine user behavior and search results, providing you with a clear direction about how to use keywords confidently.
Conclusion
Keyword research is a highly integral part of any SEO strategy. If you're new to this, conducting a thorough competitor keyword analysis, using low-competition keywords that yield greater results, and using statistics and keyword research tools are just a few places to start. As search engine algorithms are continuously evolving, there will be numerous ranking factors to consider. But learning how to choose keywords well is an investment that will yield results for a long time. After all, words are one of the most powerful tools in content strategy and have the ability to make or break it.
FAQs
1. What are SEO keywords?
SEO keywords are words or phrases included in your web content that help it rank on search engine result pages (SERP). These words make your website discoverable and visible to searchers via search engines. The trick to crafting an effective SEO campaign is to know when to use different keywords in different situations.
2. How to choose keywords for SEO?
When researching SEO keywords for your website, make sure that they are relevant, have a considerable search volume, and command authority. It is important to understand the search intent of the user, as it helps you center your strategy on what your audience needs. You can also use various keyword research and planning tools.
3. What kinds of keywords should you choose?
It is advisable to have a mix of both short and long-tail keywords in your content. This is because short keywords, because of their sheer volume, may not be as effective for your brand, unless it is highly established. Long-tail keywords have lesser competition and are more specific to your searchers' needs. Their highly targeted nature will help garner more visibility for your website.
4. What are some examples of keywords?
Keywords are words or phrases that people type into Google's search box to get information about certain topics or problems. A few examples of keywords include women's shoes, women's shoes online, vacation rentals, beach vacation rentals, cheap air tickets, etc.
5. What are some tools that help with SEO keyword research?
Moz Keyword Explorer, Semrush, Ahrefs, Keyword Planner by Google, Ubersuggest, and AnswerThePublic are some of the many tools that you can use to conduct high-quality SEO keyword research. These tools come in handy especially when you are looking for the right keywords to target and garner a higher ranking on search engines.