Marketing
How to Build a Digital Customer Service Strategy?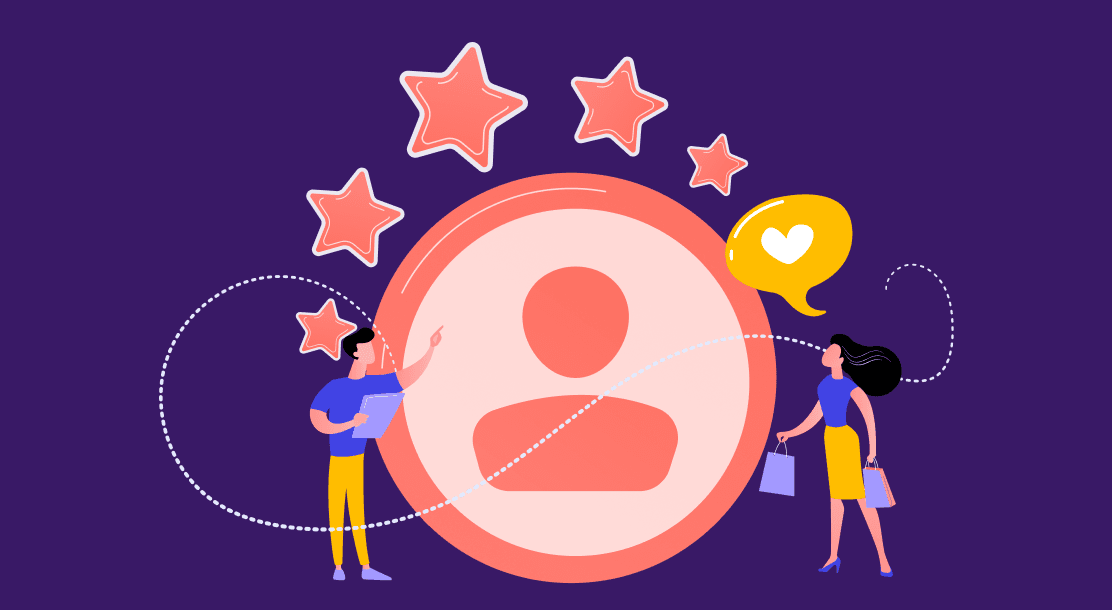 A holistic digital customer service strategy needs a defined customer experience strategy. This article will shed some light on the same.
"The customer is always right." You've probably heard this saying before. It's one of the oldest mantras in business and marketing — and there's a good reason it's still relevant today.
According to a 2018 survey, 75% of consumers think it takes too long to reach a live agent when contacting customer service, and 72% consider it difficult to complain to companies. As many as 90% of respondents said they would spend more with companies that provided excellent customer service, while 89% were willing to recommend such brands.
That is why delivering superior digital customer service is essential for businesses today — especially if you want to stand out from the competition.
After all, 89% of consumers will switch brands after a poor experience, and 32% will post negative reviews online. So, it doesn't matter if you're an e-commerce company or a brick-and-mortar business — everyone should focus on a great digital customer service strategy.
Let us first understand what digital customer service is, and then we'll move to how to build a digital customer service strategy.
What Is Digital Customer Service?
Digital customer service is about more than just providing support for your customers; it's about meeting them where they are at. When it comes to customer experiences strategy, you need to be quick as your audience wants fast, friendly responses from engaging support representatives in real-time.
The digital strategy customer experience includes all of the interactions that a customer has with a company on digital platforms, including the company's website, mobile app, and social media platforms. The overall goal of these customer experience strategies is to provide timely and valuable information while also fostering familiarity with the brand.
Why Is Digital Customer Service Important?
Digital customer service has been on the rise for years. Customers are no longer patiently waiting on hold as they once did. Instead, they want answers to their questions immediately, using digital channels they're already familiar with, like mobile messaging apps. And businesses are listening.
Companies deployed live chat have seen a massive increase in conversion rates, with some reporting numbers as high as 40%. And the use of chatbots is expected to grow from $232 million in 2016 to over $1 billion by 2024. The result? Digital customer service is quickly becoming an essential part of any business strategy.
How to Build a Digital Customer Service Strategy?
A digital customer service strategy can seem daunting to create. It is easy to write it off as a "nice-to-have" that is not high on the priority list or see it as too time-consuming or expensive to implement. Nothing could be further from the truth, though.
Building a strong digital customer service strategy requires a systematic approach. Here's how you create a great digital customer service plan step by step:
1. Know what customers want
Companies often fail at understanding what a customer wants even after spending a lot of resources to find that one answer. This leads to customers being dissatisfied as they're not given what they want.
And to retain customers and grab more, it's important to include customers' needs and what they want as a top priority in your digital customer service strategy.
2. Engaging the right employees
Once you've figured out what your customers want, the next major step is to hire the right employees to deliver the messages to your customers and solve their issues.
Here you have to keep in mind that when customer services are concerned, you need excellent communication skills and the right attitude to solve customers' problems rather than someone who possesses a hundred talents.
3. Personalization is the key
A good customer service experience is about more than just being friendly. It's about creating personal experiences that keep your customers coming back.
Customers are always looking for the best customer service possible. They expect to receive quick and helpful answers to any questions they might have—and they expect you to address their needs across all channels.
However, only 12% of customer interactions are consistently positive and memorable, and customers are 88% less likely to return after an unpleasant experience.
But you can change that by focusing on personal interactions, treating every customer as a unique individual instead of a statistic, and going above and beyond to ensure they're satisfied each time you interact with them.
4. Take criticism positively
Answering complaints increases customer advocacy, allowing your business to improve internally. You can use reviews and complaints to gain valuable insights into your operations.
Use complaints as a tool for improvement. Answering complaints are not just about the customer who posted the criticism; it's about all the potential customers who read it. It's also about your business.
5. Be active with your response
Customers who take the time to write to you and share their thoughts are doing you a favor. They allow you to improve your services and make things better for them and your other customers.
When customers complain, their expectations are straightforward: acknowledgment, understanding, and resolution. They usually just want to know that their complaint is being taken seriously and that there will be some follow-up.
A great customer experience strategy is essential to the success of any company, regardless of company size. A mature digital customer service strategy provides a good customer experience and helps businesses focus on customers' needs and expectations.
Conclusion
Customer service is an integral part of a business's online presence. Good customer service can be one of the most rewarding aspects of running a business. Still, it can also be one of the most challenging, as companies must learn to balance their need for profit with the needs and expectations of their customers.
To level up your digital customer service strategy game, all you need is to focus on what your customers want, give them the solution as soon as possible, and give them a great experience with their problems.
FAQs
1. What is digital customer service?
Digital customer service means providing real-time, accessible support options for customers who prefer to message or chat with your business instead of calling or emailing.

2. What is the importance of digital customer service?
When you establish a robust digital customer support presence, your customers will be able to find the answers they're looking for without waiting on hold or searching for hours. Instead, they can connect with you instantly and get the help they need right away.

3. How can you improve your digital customer service?
The easiest and most overlooked way yet the most effective one is by making the process easier for the customers to ask their questions and get their solutions instantly.

4. What are some qualities of good digital customer service? 
1. Positive attitude
2. Amazing communication skills
3. Problem-solving
4. Patience
5. What are the major principles of digital customer service?
1. Being proactive
2. Personalizing
3. Convenient
4. Competent