Content
How To Become A Copywriter: A Beginners Guide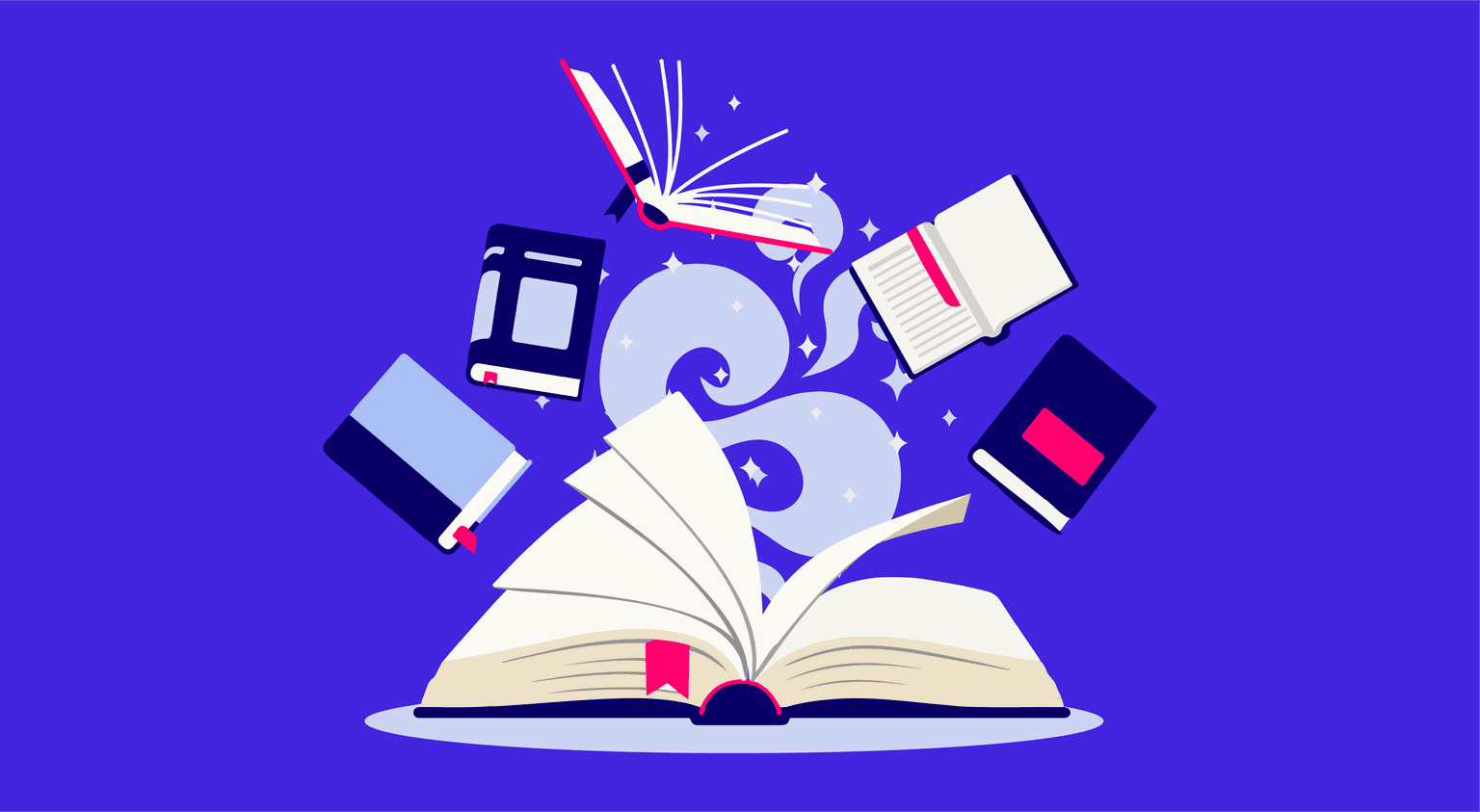 Table Of Contents
How To Be A Copywriter In The Digital Era
The Hallmarks of Excellent Copy
How Do You Become A Copywriter: Habits To Form
The Role Of A Copywriter
Types Of Copywriters And their Salary Structure
How To Get Started In Copywriting: Top Skills Every Copywriter Must Possess.
How To Get Into Copywriting: 5 Steps To Kickstart Your Career
Shortcuts To Copywriting Success
Key Takeaways
Conclusion
FAQs
Copywriting is the art of writing persuasive advertisements in a crisp manner, driven by consumer insights. It is the language a brand uses to attract, convert and retain its customers. To become a copywriter, therefore, you need excellent language and persuasive skills. Copywriting is found in everything from BTL (below the line) media like flyers to ATL (above the line) communications like TV, newspaper ads, billboards, and radio. However, copywriting has been undergoing a fundamental evolution in the last decade with the emergence of digital copywriting. Today, Most of the text you see on the web is some sort of "copy." This includes website copy, web banners, social media ads, and emailers.
Copywriting is a very well-paying and sought-after skill set. To get into copywriting, you do not need expensive college degrees. If you want to be a copywriter, you could look into copywriter resources for beginners online, or take up a course offered by experienced copywriters. Some copywriters earn millions; their ideas are the spark that ignites creative campaigns across all media.
How to Be a Copywriter in the Digital Era
Digital copywriting is different in many ways from traditional copywriting; it has to be crisp and short without using flowery language. The copy has to cut through the clutter. It has to catch the eye of the consumer to engage them. To become a copywriter, you must be extremely familiar with the target audience. The results of the digital copy are immediately measurable, whether it be in terms of the number of clicks to the landing page, likes, and comments on the social media page, or purchases on the e-commerce store.
This is a game-changing advantage for marketing strategists. Earlier, they had to wait for sales figures at the end of every year. This way, they would understand the impact of their traditional advertising campaigns. If there were profits, it was assumed the advertising was working, or a new agency was roped in. With digital advertising, the results are immediate and clear for all to see. Therefore, to become a digital copywriter, you must know how to optimize the platforms, use SEO, and persuade your audience with excellent copy.
The Hallmarks Of Excellent Copy
1. It's informative
It solves a user's problem. For example, say a user is searching for a gym in his neighborhood. He comes across an ad with compelling copy and visuals that entice him to click and go to a gym's landing page. To become a copywriter, you must speak in the language your target audience likes to hear.
That's it, he found what he was looking for, and his problem was solved. CTR (Click-Through-Rate) is the number of clicks an ad generates. It is an important metric to determine the success of a digital campaign. Generally, the higher the CTR, the more effective the campaign is.
2. It's different from the rest
With millions of advertising messages on the web, it is imperative to be different. Your advertising message must be such that it invites the user's attention. The trick to creative advertising is to do the opposite of what everyone else is doing. Copywriter resources for beginners online do not teach you to be creative. It is something that is built over time, with experience and going through thousands of copies from your niche. For example, the recent Cred ad shows famous cricketer Kapil Dev behaving like Bollywood actor Ranveer Singh, which is the opposite of the usual. Usually, younger actors perform the role of older icons.
3. It's well targeted
SEO has emerged as the new way to target users according to their interests and demographics. The correct usage of keywords ensures that your ad reaches the right target audience. This makes it relevant for users who see it and considerably enhances the CTR and lead conversion. But, keywords have to be used appropriately, or the content becomes very hard to read. To get into digital copywriting, you need to insert keywords creatively without compromising the quality of the content, i.e., avoid keyword stuffing.
4. It produces immediate results
The headline should convert a lead into a purchase. To get into copywriting, you must figure out what your audience wants, what would draw them in, and convince them to trust your brand. For example, if a user searches for flights from Mumbai to Goa, he will come across online banner ads or emails from travel agencies or airlines. The ad or email with the best deal written most creatively is likely to garner the purchase.
How Do You Become A Copywriter: Habits To Form
There are no prerequisites in terms of academic background and qualifications. Anyone from an engineer to a journalism graduate can consider this career option. There are tons of copywriter resources for beginners online. What should drive the decision to become a copywriter is your love for brands and your passion for writing copy. But, a few of the qualities mentioned below are the trademarks of budding copywriters.
1. Start to love editing
You should know that a headline takes a lot of rewriting till you get it perfect. The same goes for body copy. It takes a lot of patience and skill to keep reworking the copy till you get it right. Sometimes you may hit the bull's eye right away. But, that is the exception rather than the rule. To become a copywriter, you should be prepared to grind it out in the long run.
2. Be a bit of both: A salesman and a wordsmith
A copywriter is a great salesman who can replicate his pitch in prose. Writing skills are essential to becoming a copywriter. You should know how to create a catchy headline and write a long copy. Of course, you must love what you are writing, or else you will never be able to churn out copy endlessly.
3. Analyze consumer behavior
You also need to understand why people buy the things they do, so you essentially need to know some consumer psychology. Marketing fundamentals and information about the target audience are some of the most important prerequisites to writing excellent copy. To become a successful copywriter, you should tap into your audience's intent and write exactly what would convince them to trust your brand.
4. Create content that breaks the clutter
Storytelling skills are essential to keep the audience glued. You have to communicate with your audience as if you are telling a child a bedtime story. They have to hang on to your every word.
To get into copywriting, you must know how to connect with the audience using a wide range of emotions like humor, concern, or aspiration.
5. Improve your research skills
To become an impeccable advertising copywriter, you have to first see what the competitors are doing. What is working and what is not must be understood clearly. The ability to conduct extensive research on the client's problem is essential. All of this helps to come up with creative solutions.
6. Be up-to-date with social media
Having a social media presence is a prerequisite in the digital age. This way, you can keep abreast of all the new features introduced on various platforms.
Adaptability and persuasion are some skills you must possess if you want to become a copywriter. You need to adapt your copy to various platforms as per their requirements. For example, Twitter requires you to fit your copy within a specific word count. Along with that, it has to be written in a way that connects with the interests of Twitter users.
7. Utilize feedback constructively
The client often has specific business objectives that are to be attained. If you receive feedback, you must know how to address it in your copy and improve it. It takes years for a copywriter to achieve the skill levels of an expert. Even then, the clients will often ask for their inputs to be incorporated. So, to be a copywriter, you must have a flexible approach. A copywriter, who is always willing to learn would obviously create better copies.
The Role Of A Copywriter
The role of a copywriter evolves with experience. As a junior copywriter, you would be expected to come up with creative headlines and share them with a creative director. But, as you gain experience, you would be fully responsible for all the copy requirements of a client across all media.
Your job role would include creating ideas, writing copy, editing, and proofreading.
You would also be required to present your ideas to clients.
To be a copywriter, you have to understand the client's brief thoroughly.
You have to ask questions and clear doubts to ensure that your copy is on the right track.
For video ads, you would need to accompany ad filmmakers and ensure that the script that you have written is executed as per your vision.
You would need to collaborate closely with the art director for print and digital ads so that words and graphics combine aesthetically.
Types of Copywriters and their Salary Structure
1. In-house copywriters
A company employs them to write their exclusive content. They are tasked with writing magazine articles, internal communications such as emails, posters, and newsletters. As we mentioned before, to be an excellent copywriter, you must know your target audience and format copy as they would like to receive.
They would also be responsible for updating all the content on the company's social media pages.
The advantage of being an in-house copywriter is that you gain a high level of expertise in one industry. That helps in creating a high-quality copy. Naturally, the bigger and more reputed the company, the better it will pay. According to Glassdoor, the average base pay for copywriters varies between $28000 and $46000.
2. Advertising agency copywriter
An ad agency copywriter begins his career as a trainee copywriter. He is inducted into the creative department and works under a creative director who helps him hone his skills.
To be an amazing advertising copywriter, one has to grow with experience. He works across a wide range of brands with an agency's advertising contract. So, he gets a lot of opportunities to write creatively across a wide range of formats. According to Payscale, a senior copywriter earns around INR 6,00,000 per annum on average in India, while the salary of a creative director can go upwards of INR 12,00,000 per annum.
3. Freelance copywriters
Freelance copywriters are those who join the gig economy. This is an ideal way to work remotely from any location of your choice. In fact, freelancers have considerable flexibility to choose their clients and projects. Moreover, freelance copywriting is expected to become an ever-growing vocation in the years to come. To become an excellent freelance copywriter, you must constantly adapt to the ever-evolving digital landscape. On average, an experienced freelance copywriter makes around $600000 per year as per Glassdoor.
How To Get Started In Copywriting: Top Skills Every Copywriter Must Possess
1. Ability to write attention-grabbing headlines
Copywriter resources for beginners do not teach creativity. To be a copywriter, you must research ongoing trends, gather information about your target audience, and constantly experiment. There are no rules in creativity, and there are ads without actual headlines and copy. But, if your ad has a headline, you have to ensure it grabs eyeballs. The best headlines have something quirky, intelligent, funny, or other emotion. The Economist is one brand that has become famous for its headline-based campaigns.
2. Creating great CTAs (call-to-actions) that get the desired response from users
No matter how impactfully the start of an ad is, it has to end fabulously to get the desired CTA. The CTA determines whether or not the ad is a success! If you want to get into copywriting, you must know how to turn heads and make your audience trust you with a few words.
Spotify offers a great value proposition, which it puts forward simply. This has increased the success metrics of its ad campaigns.
3. Keep copy skimmable
The client may love long-copy ads! Some copywriters do, too. But, do the users have the time to read it? Sometimes they may read it, depending on the seriousness of the proposition, if it is a high-value proposition. To be a copywriter, you must always shorten, summarize, and edit.
More often than not, they simply cannot and won't read the full body copy. So it is the copywriter's task to make it skimmable by highlighting keywords and making them stand out.
This way, the users can get a gist of the proposition and make an informed decision in less time. Here is an example of a copy in a list format, which a user can skim through quickly.
4. Write conversational copy
Even if you are a literature grad, don't try and sound literary, It just won't cut it. You are the brand's voice talking to a customer, so keep the tone conversational. Talk to them using the active verb "you" as far as possible. This way, you address them directly, and they are more likely to respond. Even Uncle Sam realized this when he recruited soldiers for WWI back in 1916.
5. Highlight benefits of the features
Every product has a feature, which offers the customer some benefit. For example, contactless ATM cards have a technology where you don't need to enter a pin; just tap them to pay.
The key benefit of promoting such a card is the quickness of payments. It is also effortless and more secure, all of which are key value propositions. For example, Visa shows the benefits of contactless cards in its advertising.
How To Get Into Copywriting: 5 Steps To Kickstart Your Career
1. Learn the craft
You don't need to do a paid copywriting course at a university. There are many free copywriter resources for beginners available online. Go through blogs like Appsumo and Alexcattoni to get a headstart into the world of copywriting. Buy the top 10 books on copywriting for your library if you are able. Otherwise, there are plenty of online resources you can access online for free.
2. Showcase your talent through a portfolio
To get your first copywriting gig, you have to demonstrate your talent. One way to do that is through a portfolio, which you can share with prospective clients and agencies. Use any popular blogging tool such as WordPress to create it.
Share your ideas on this blog. Write some articles on copywriting trends, famous campaigns, etc. This way, you can demonstrate your eagerness and willingness to keep writing and growing.
3. Focus on a niche
To get into copywriting, you must build your portfolio. It will be great if you focus on a specific industry. It could be fashion, fitness, banking, etc. This way, you can design a range of creative ads, emailers, social media posts, TV scripts, radio spots, etc., for a particular company or industry.
Search for poorly written ads and improve them with your knowledge and talent. Then describe the problem in the ad and how you have improved it. As a case study, this will show your analytical approach and skills.
4. Use your network to find freelance work
College batchmates who work in marketing, Facebook friends, etc., are a potential source of freelance work. If you can prove that you add value through SEO, lead conversion copy, social media ads, etc., sooner or later, you will land a gig! If you want to get into copywriting and make a solid income, always keep networking.
Apply for freelance gigs on content aggregators like Pepper Content; they will give you an excellent opportunity to showcase your skills and talent. There is a lot of copy to be written; it's your approach that will determine how and when you get your gigs.
5. Cut out the distractions
When you have to produce high-quality copywriting, you need a lot of focus. Social media and TV are potential distractions that can take your mind away from your work. To become a copywriter, you have to spend considerable time on research. To write a few words, you have to research, read, and edit for many hours.
The motto of the famous ad agency BBDO is "work, work, work." Keep perfecting your work till you are satisfied. If you are not happy with your work, there is no chance that the client will be.
Shortcuts to Copywriting Success
1. Read reviews and mine them
To become a copywriter, you must understand how customers feel about a product. In the digital age, this has become easier because reviews are live for all to see.
Review mining begins with figuring out which reviews are genuine. Then you can use the customer sentiment, emotions, and language in crafting advertising copy. This is literally like taking the word out of the horse's mouth, i.e., the customer.
For example, if you had to write a web copy for a herbal tea brand, you could go to Amazon.com and read their reviews. Some reviews could give you a clue about how the customer feels about the product.
Use these reviews and put on your lateral thinking hat to develop a more innovative and crisp copy.
You could check out the most popular keywords associated with the brand and use them in your copy.
2. Use Facebook Ad Library
This will make your task of carrying out a competitive analysis more efficient. The Ad Library contains all the ads that are currently running on Facebook. You will have access to the launch dates, copy, and design. Once you see the user engagement on the posts, you can determine which ads are most effective.
You can use the audience's demographics for better targeting. You can follow your client's competitors to know what kind of posts they are creating.
For example, if you are writing copy for a beauty brand, you could check out what Mamaearth is doing on the Facebook Ad Library.
3. Have fun while you write
Copywriting is driven by passion, enthusiasm, and a creative spark. Your state of mind will reflect in your copywriting. Keep yourself engaged in creative pursuits: like reading the best fiction, watching movies, traveling to exciting places, meeting new people, trying out new cuisines, etc.
The more you experience life, the better you will write; there are no two ways about it.
Key Takeaways
Copywriting is a very fulfilling career, with the average base pay for copywriters varying between $28000 and $46000, according to Glassdoor.
To become a copywriter, you must have a knowledge of consumer behavior and the fundamentals of marketing.
You will find tons of copywriter resources for beginners like tutorials and information videos on Youtube. There are many experienced copywriters who give out free templates. You have to get into the craft and begin learning.
To become a copywriter, you do not need a degree.
To get into copywriting, you must build a portfolio to showcase your skills.
Watch how your competitors are framing their copies.
Copywriting is a creative strategy to influence buyer decisions. To become a copywriter, you must be persuasive in your writing.
The headline and CTA are the most crucial parts of a copy.
Land your first freelance gigs using online listings. To get into copywriting, you could also send cold emails.
Use feedback to improve your work.
Conclusion
Remember that excellent copy speaks for itself; you won't need to sell it to the client. Whenever your copy is on the mark, you are sure to receive appreciation. Success metrics like CTR and lead conversion can be easily measured in the digital age. To become a copywriter, you must have a basic understanding of the fundamentals of marketing and consumer behavior. A copywriter is both a wordsmith and a salesperson. You could online copywriter resources for beginners to begin, however, most of the learning happens once you begin writing and receive feedback from clients and your audience.
Understand that to get into copywriting, you have to groom your personality accordingly. It is a creative pursuit. Use your logic, intuition, and emotions as valuable tools for writing excellent copy—the most significant learnings for copywriting come from your daily experiences observing human behavior. To get into copywriting, you must be a people person and understand their aspirations and emotions.
FAQs
1. What are the qualifications required to be a copywriter?
If you wonder how to be a copywriter, let us tell you that you do not need three college degrees to be one. In fact, you do not need any formal qualifications to become a copywriter. However, you must possess a good understanding of consumer psychology and the fundamentals of marketing. A copy is persuasive that helps your audience make a decision or understand your product, that contributes directly to conversion rates. 

2. Can you make a six-figure salary in copywriting?
Yes, after you gain considerable experience. It is possible to make six figures, or more if you become a copywriter. According to Glassdoor, the average base pay for copywriters varies between $28000 and $46000. However, we cannot emphasize the importance of learning the fundamentals well and writing good copy to make six figures. Since it does not require a formal degree, to bag high ticket clients, you must have an excellent portfolio. To become a copywriter, look for copywriter resources for beginners online, learn the fundamentals, put on your creative hat, and keep experimenting. 

3. How do I learn SEO copywriting?
SEO copywriting means conducting thorough keyword research and optimizing them while writing copy. SEO optimization makes your content more visible to search engines, thereby increasing your chances of ranking. To become an SEO copywriter, you need to learn SEO fundamentals from copywriter resources for beginners online or take up a specific SEO course. However, to become a copywriter, the most important skill to learn is subtle persuasion. 

4. What is social media copywriting?
It is the same as copywriting; only the medium differs. To become a social media copywriter, you must possess the skill set of a social media marketer and copywriter. You have to tailor content according to the demands and audience of every social media platform. For example, the copy for a lipgloss brand would be very different from the copy of a software brand. To become a copywriter, you must tap into the user intent and write persuasive copy accordingly. 

5. Is copywriting important for companies?
A copywriter is extremely crucial for a company. It drives leads and sales conversions. A copywriter's word becomes the brand's voice for the audience. We cannot stress enough the importance of maintaining an authentic brand image. It reduces the distance between a brand and a consumer. To become a copywriter, you must be familiar with your target audience. The copy should directly speak to them. 

6. Does it provide long-term employment?
Yes, copywriting is an ever-growing field and will continue to be so. With emerging social media platforms and thousands of upcoming brands, copywriting would continue to be in demand. If you wonder how to get into copywriting, it is quite simple. You could take up a course, or look into copywriter resources for beginners from online sources. You just need an excellent portfolio with recommendations from previous clients to make a good income from copywriting. No such formal degree is required.