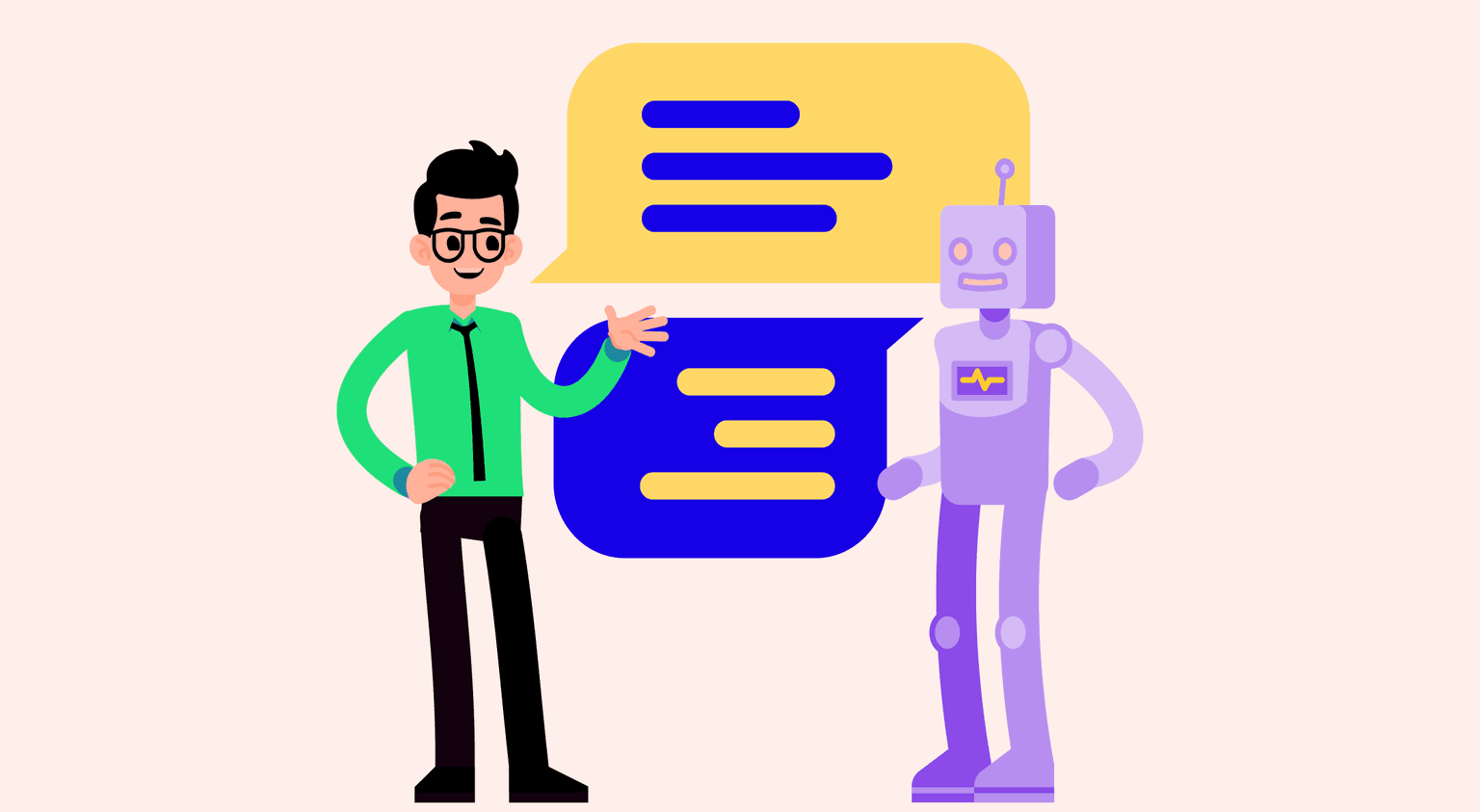 The ChatGPT AI bot is effective in customer engagement, client satisfaction, and business marketing campaigns. Let's see how it can be used by businesses.
OpenAI has gained tremendous popularity among youngsters and businesses over the last few months, thanks to its ChatGPT AI bot. OpenAI is a research organization that works solely around the development and advancement of artificial intelligence (AI), profiting both small and large-scale businesses.
Founded in 2015, OpenAI sets an objective of creating features that benefit businesses and their advancement. OpenAI has developed some ground-breaking models, including OpenAI ChatGPT, which tops the list. OpenAI holds great importance and has revolutionized the way major sectors work today.
AI models provide advancement opportunities and technological growth to different sectors from healthcare and education to hospitality and finance. The research, findings, objectives, and products of OpenAI are remarkably beneficial and progressive.
OpenAI is famous and can be accessed by creating a ChatGPT account. It offers unbiased, hassle-free, and accessible features that cater to every business problem. OpenAI also provides access to powerful tools, including SQL and Python bug fixers.
ChatGPT: An Ideal Choice for Businesses
ChatGPT is an AI model developed by OpenAI. It is capable of answering questions in the form of text and uses a deep learning algorithm. Another fantastic thing to note about the ChatGPT AI Bot is its formulation and how it aims to understand the complex relationship between words and phrases and generate a concise yet informative response.
Simplified as a natural language processing (NLP) model, ChatGPT is based on the GPT-3 model. This model incorporates training ChatGPT on a dataset of human-generated words and phrases used to respond to anything asked in a more engaging and valuable way. Another noteworthy feature of the ChatGPT account is how it holds the power to respond to grammatically accurate text and sense honest conversations with consistency, flow, and understanding in its answers.
The ChatGPT tool is excellent for chatbots, language translation tasks, and even for content generation and collaborations. You can use this AI model to expand the audience base, target them better, understand pain points, and ultimately work on result-driven business models for you and your customers.
Advantages of the ChatGPT AI Bot
The ChatGPT AI bot has proven to be profitable in yielding results for businesses when it comes to content marketing, advancing business operations, using AI in marketing, expanding a user base, connecting with audiences, and much more.
Here is a list of advantages of the ChatGPT AI bot.
1. Research
Businesses need to learn and adapt at every stage of development. Be it customer inquiries or adopting new technologies, the game never ends. If you want effective results and solutions that bring rewards, look no further than ChatGPT. General research plays a huge role in establishing a base for your business and even aligning your objectives with the ever-changing customer needs.
Sometimes research can get complex, especially if you seek unique and authentic solutions for your marketing operations. The ChatGPT AI bot allows you to segment and conclude all your needs and solutions in one place.
2. Content and marketing
ChatGPT is a must for formulating SEO-driven content for your websites. It allows you to make effective and catchy social media headlines and content ideation for your new services or e-books, or you can even create a service home page for your company. ChatGPT provides you with blog formulation tools and other related features to ace and level up your content game.
3. The scalability factor
ChatGPT allows you to add more and more responses, data, and conversations due to its highly scalable technology build. If you are looking to streamline your customer service and provide them with an interactive environment, the AI tool is a must for you. Unlike traditional service solutions, the ChatGPT AI bot allows you to save costs on staff, improve customer engagement and provide new responses.
4. Enhanced customer service
The ChatGPT AI bot efficiently responds to doubts and resolves customer inquiries. From answering FAQs to providing resources and references, it does it all. The customer adaptability feature allows for smoother and more personalized conversations.
The Use of OpenAI Chat GPT in Businesses
1. Customer service
If you are struggling with managing and responding to your customer inquiries, ChatGPT is there to help you. The tool allows you to keep up with inquiries efficiently, improving the overall customer experience. The ChatGPT AI tool is powered by natural language processing and machine learning. Hence it incorporates a brief understanding of how feedback works and generates human-friendly responses.
ChatGPT can be used in a business model for contacting and managing customers by providing them with satisfactory solutions. A ChatGPT business model allows you to generate relevant information about technical sales, customers' pain points, and methods to grow your sales. Moreover, the AI tool uses an advanced model and can even deal with rudimentary questions and large-scale software codes.
2. Authentic and improved customer relationship
Customer engagement and satisfaction were and will continue to be the priority for any business wanting to grow sales and revenue. Any minor or large-scale firm must listen to its audience's needs and act upon them. Following up, using impressive graphics, providing engaging content, reaching out with the right tactic, and much more is needed to form the base of a successful business. ChatGPT business models also include building an online presence, website building, content generation, SEO-based techniques, webpage planning, and coding, among other features.
3. Simplifies operations
ChatGPT allows you to reduce hiring costs and move better towards efficiency and productivity. It offers a smooth flow of operations by providing follow-up questions enabling businesses to understand customer inquiries better. It can be used in large-scale documentation, task lists, software codes, and dealing with unsatisfied customers.
ChatGPT's ability to provide accurate and personalized responses makes it more valuable and crucial for businesses wanting to ensure efficiency, productivity, and a smooth flow of tasks, thus reducing costs on staff and focusing on rather more essential aspects.
Besides this, the usage of ChatGPT is not limited to facilitating operations. The AI tool has proven to be profitable in managing unstructured data. It can process and conclude valuable results from vast blocks of data.
ChatGPT Use Cases
Through ChatGPT's built-up learning system, the AI chatbot tool holds the power to interpret any question and develop more with the increasing number of clients and their inputs. The quality of responses continues to grow over time and will address more and more issues in the long run. With improved interpretability, businesses will be able to expand the use of virtual assistance and provide users with a satisfactory experience.
ChatGPT works as an alternative to Google search engines. ChatGPT's search capabilities are debatable as it depends on and works upon the needs and preferences of inputs and customers. The AI tool works amazingly for human-like conversations, responds to queries faster, and provides information sources in one place, unlike Google search engines.
In Summary
ChatGPT is a powerful AI tool that can produce ground-breaking solutions for businesses. Businesses can use ChatGPT AI bots in their business models and meet client demands, solve their queries, build marketing campaigns, produce blogs, headers, titles, SEO-driven website content, and much more. Many companies are now using the AI tool to connect with their audience and make a place for themselves in the digital market.
FAQs
1. Is ChatGPT paid?
No, the research preview of ChatGPT is free. ChatGPT+, however, is a paid subscription. 

2. What is ChatGPT?
ChatGPT is a language model developed by OpenAI that answers questions, provides recommendations, and engages in conversations.

3. Is ChatGPT human-like?
ChatGPT is designed to form human-like conversations and uses a natural language model. However, it can't understand human emotions and is designed to be unbiased.
4. Is ChatGPT safe to use?
After battling safety issues in the early stages, the developers have made ChatGPT safe to use. However, it is an AI model, and one should not seek medical advice. 
5. How is the ChatGPT business model helpful?
ChatGPT can resolve customer queries efficiently, provide result-driven marketing resolutions, leverage client satisfaction, and generate higher revenue by providing SEO-driven tactics for businesses.