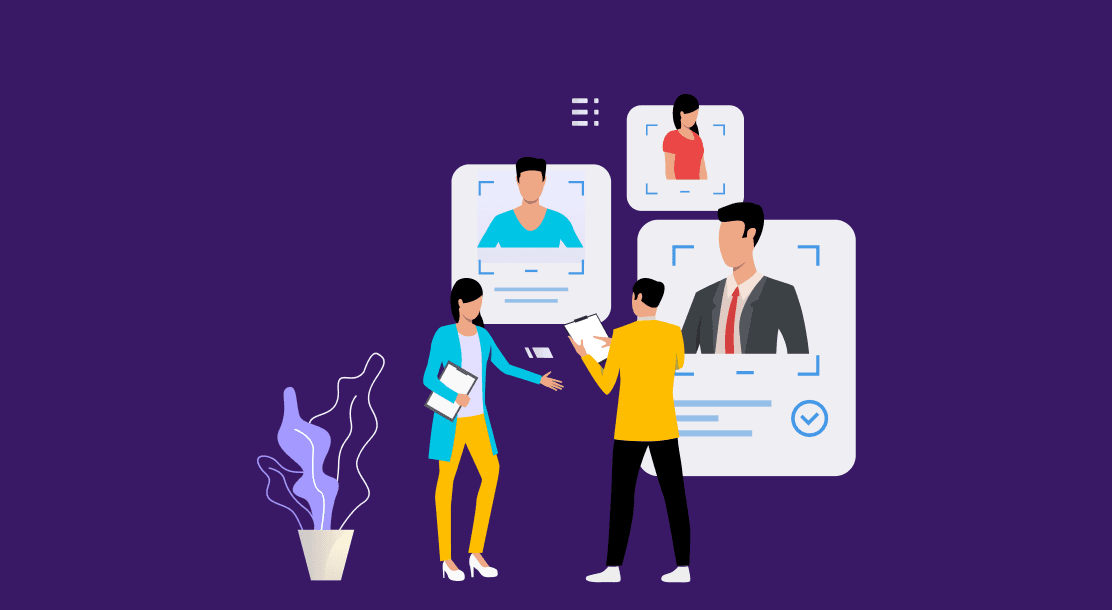 When hiring a content writer, here are 10 things you should look out for.
It is quite a possibility that you have pondered hiring a content writer. But are you apprehensive about selecting the wrong candidate? While an adept writer can promote your business, the wrong candidate can harm your credibility. So, before you decide, read ahead to know about the top ten qualities in a content writer that will ensure that you are pleased with your selection.
Why is Good Content Important For Your Website?
Creating fresh and insightful content is a necessary practice for every business. Organizations that partake in this exercise reap vast benefits. However, those who do not allocate efforts and resources to content marketing may not achieve their goals successfully.
Great content establishes your brand. It can not only boost traffic to your website but can also capture the interest of potential consumers. So, if you are thinking of hiring a content writer to produce top-quality content, be assured that it is an indispensable part of your journey to building a loyal clientele.
10 Characteristics to Look for When Hiring a Content Writer
Content marketing being an integral part of your business journey, it is high time that you hire a writer to increase your visibility. In this blog, we have collated the top ten skills all excellent content writers must possess.
1. Self-motivated
The last thing you want is to constantly nag your content writer about deadlines. A content writer may simply follow your orders or be a self-starter and go the extra mile. Self-motivation is a trait that all content writers must imbibe. Such writers do not restrict themselves to the instructions provided in the client brief. They put in extra effort to enrich the content. Here are a few things they should be doing:
● Find updated sources of information
● Conduct detailed keyword analysis on their level
● Include a section that was not mentioned in the instructions but complements the content
2.
Relevant experience
A key requirement stated in any job description is that the candidate must have relevant experience in the field. Why is it important? The more experience a content writer has in writing about your industry, the easier it becomes to do the following:
● Research by using the appropriate keywords
● Find correct and reliable references
● Craft the article by keeping in mind the knowledge level of your readers
● Find the best angle for your content
To make the process smoother, prepare a specific job description. So, when hiring a content writer, ask them if they have worked on any similar project. Having said that, it does not imply that those with little or no experience in your industry cannot create excellent content. They may just need more time to get acquainted with the domain and take longer in the initial days of a particular project.
3.
Ability to grasp quickly
It is of supreme importance that content writers know how to keep the readers engaged. Good content acts like the glue that keeps your readers attached to your brand, and a proficient communicator ensures this. So, make sure to brief the content writer about your target audience. Having an idea about your readers can be helpful for effective writing. It can also help the writers to find the relevant groups, references, sources of information, and hashtags on social media.
4. Attention to detail
The last thing you want when hiring a content writer is someone who is not methodical, plagiarizes, or does not fact-check. A keen eye for detail helps them with the following:
● Avoid spelling mistakes
● Identify when to bold specific words
● Avoid inconsistent formatting
● Spot double spaces or repeated words
● Be consistent with style (American English or British English), abbreviations, acronyms, etc.
5.
Deadline-driven
Do you need someone who is deadline-driven or someone ready to work on weekends? These are crucial factors to consider when hiring a content writer. Your content writer may be skilled at crafting words, but if deadlines are missed, your content strategy goes for a toss. So, during the hiring process, make sure that you evaluate if the candidate is deadline-conscious.
6.
Editing skills
Rarely, the first draft turns out to be perfect. It needs editing and more editing. It is like sculpting, where the content is polished till it is flawless. So, it is a blessing if a content writer can also edit well. It is a vital part of the content production activity that requires patience and good judgment. They should be aware of and apply some common editing principles, such as:
● Grammatical and punctuation errors
● Tweaking capability
● Redundant points
● Overuse of specific words
7.
Research skills
A key to creating great content is the valuable research behind it. You may find a particular blog/article interesting, but the content comes alive when it is packed with the correct references, resources, and opinions. A writer must spend considerable time researching authentic sources.
As an employer, you should expect the content writers to have substantial knowledge about the specific domain. Even if they are not familiar with the subject matter, they need to have extraordinary research skills to achieve authority on it, which will eventually add credibility to your project.
8. Organizational skills
Being well-organized does not just mean a clean desk or workspace. A key criterion is maintaining a schedule for all the tasks. Without proper organizational skills, a writer may not be able to complete your project on time. It can be damaging to your brand's reputation. So, you need someone who is systematic and dependable.
9.
Adaptability and flexibility
As an employer, you can guide your writer through your company's strategy, but adaptability is innate. Look for a content writer who is capable of adapting to different forms of writing and has the flexibility to learn about new domains. It is vital because each project is different, and demands a different tone and style.
For example, if you need content for a white paper, you expect thoroughly researched content to explain a complex topic. But for web content writing, the writer needs to be more concise and persuasive so that the reader feels the urge to take action. So, the more styles and tones the content writer can adapt to, the more valuable they are for your business.
10.
SEO and social media knowledge
What is the point of creating great content if your readers cannot find and read it? It is where SEO and social media knowledge can contribute tremendously. In today's digital era, it is imperative for a content writer to have a solid understanding of both SEO and social media.
Creating SEO-friendly titles, using the right keywords, and effectively deploying social media tactics can help generate traffic and leads. Further, content writers with such skills can analyze competitor rankings and suggest required changes in your content. This can help boost page visits. The apt blend of SEO and social media can keep your business at the apex.
Key Takeaways
● When hiring content writers, have them edit or correct text as part of your selection process. Include errors—both common and uncommon ones—to evaluate their technical skills.
● Every content piece has a goal or objective. A good content writer must be able to create content without digressing from it.
● Content writers who understand human psychology can be more persuasive in their writing.
● Content writers must be adaptable enough to write about multiple domains.
● Knowledge of SEO and social media is a necessity, considering today's cut-throat digital times.
As a content marketer, there are a million things that you have to plan and do each day to keep your business flourishing. With so much on your plate, it may not be possible to produce the finest content consistently. That is where hiring a content writer can prove to be effective. The above-mentioned characteristics can guide you in selecting the right one.
FAQs
1. Are there any apps to evaluate a content writer's skills?
You can ask for samples of their previous writing, preferably write-ups that bear similarities to the kind of content they will write for you. Then, to evaluate their skill level, run the content through apps such as Grammarly, Readable, and Hemingway Editor. These apps can give you a readability score and check spelling, grammar, and flow.
2. What information does a readability test give?
Apart from the readability score, the readability test tells you how many sentences are in your content, the number and percentage of complex words, the total number of words, average words per sentence, and average syllables per word.
3. Where can I look for good content writers?
If you are planning to hire a content writer but are not sure where to start, below are some places:
● Upwork
● NinjaEssays
● FreelancersUnion
● EssaysCapital
● Fiverr
4. What kinds of tests can help me evaluate a content writer's skill?
The following are some ideas that can help you while hiring a content writer:
● Find the mistakes in a given piece.
● Take a grammar test.
● Ask the writer to rewrite headlines/titles.
● Ask them to research a particular topic.
● Keyword placement test.