SEO
Here's How To Maintain Your 1st Rank In SEO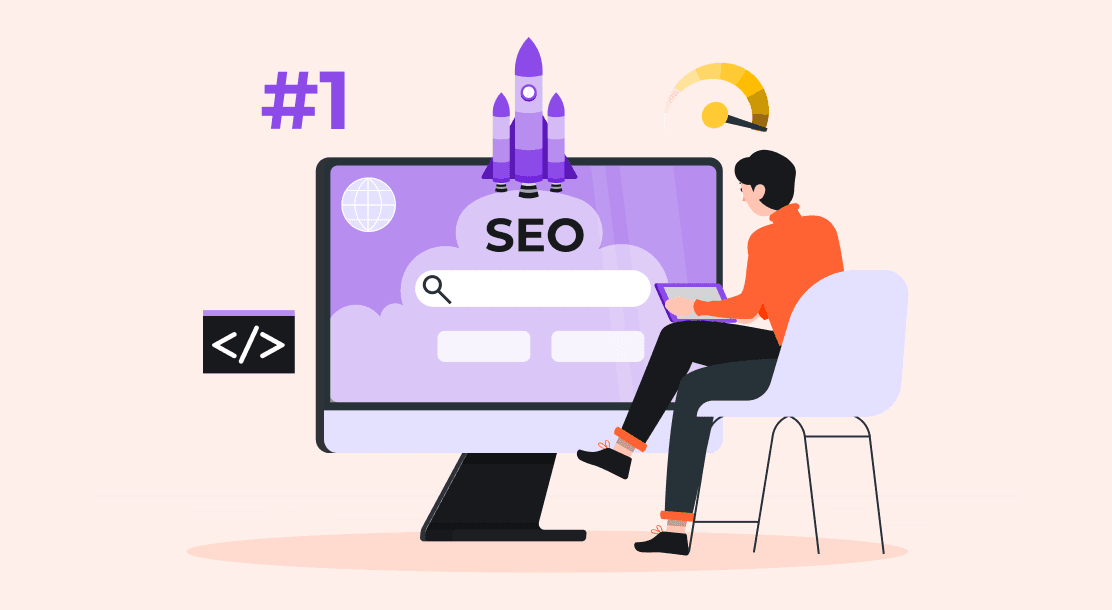 You've finally done it. You've outranked your competitors and become the 1st rank in SEO. Here are some tips on how to keep your position when you rank first in SEO.
Finally! All the time and effort you invested in gaining the 1st rank in Google paid off, and your website is currently ranking in the first position for your targeted keywords in Google ranking. So now the question is, what should you do next?
You probably think now's a good time to relax and watch your website traffic increase each month. However, this is not true because achieving the first position on Google is not the end; the real challenge starts when you must ensure that you maintain your website's top rank.
According to a study, 33% of traffic goes to the first website in Google's search results. Therefore, once you reach the top spot of Google ranking, numerous competitors will try desperately to take it away. So, how do you intend to keep your website on top always? Here are some ways, including SEO keyword tips, to help you maintain your 1st rank SEO.
1. Keep website content up to date
To maintain your 1st rank SEO in Google results, you should always update the content of your website pages regularly. Updating your website content will help you to stay on the first rank in SERPs, as Google algorithms prefer to give a high rank to websites with fresh and high-quality content.
2. Continue to promote your content and build links
Even if your website is top-ranked in Google search results and already has a large variety of backlinks from many websites, you need to keep creating new links after achieving the 1st rank SEO. Backlinks are particularly valuable to get good SEO rankings because the Google search engine views them as a 'vote of confidence' from one website to another.
Getting links to your website from other sites essentially signals to search engines that other websites trust your content and it's worthy of ranking on search result pages. But remember not to overdo it, as creating backlinks excessively will alert Google that your website is spammy.
3. Optimize your content to be even more link-worthy
Your content is already at the top of the rankings for your targeted keywords which means that your website content is the best article to show for those keywords. As a result, your website will get many backlinks from other websites, but it does not mean it will stay this way forever.
Your website's 1st rank SEO proves that your content is far better than everybody else, but you should remember that your competitors can create a better version of that content. They can add the latest updates, videos, and images regarding the topic to make their article look more valuable than yours. Hence, you need to make your content more engaging and link-worthy to stay on top of SERPs.
4. Improve your website's internal linking
In addition to gaining backlinks from other websites, internal linking of pages on your website is also crucial for achieving a high search ranking in Google. Internal linking of website pages means linking a website with another web page, where the crawler and user can find more information about the specific topic.
This also makes users research and learn more about a particular topic of interest and spend more time on your website, ultimately decreasing your website's bounce rate. But you should remember not to force internal links if they are irrelevant to the topic and do not improve user experience.
5. Monitor the speed of your website
A website's page speed has always been a major factor in getting a high rank on Google. Website speed refers to the time a browser takes to fully load a functional web page of a website. It's a very important factor in making the user stay on your website after they land on your webpage. If your website loads slowly, it will ultimately increase the bounce rate, which will cause a fall in your website ranking.
That's why it's important to monitor the website's speed and find the problems that make your pages load slowly. PageSpeed Insight by Google is a very helpful tool to pinpoint the issue making the website load slow, and help you figure out how to fix them.
6. Make sure that your site is responsive
Nowadays, websites must be responsive and adjust to different screen sizes. Your website also needs to be compatible with tablets and mobile devices to maintain its position on the search result page, as most of the searches on Google are done by the users on these devices through web browsing.
If your website is less responsive, then the bounce rate of your website will skyrocket, as a lack of responsiveness will make users face difficulties in reading or navigating your website through smartphones. This could affect your website's SEO rankings on the search engine result pages and cause it to fall from the top position.
Achieving 1st rank in Google search results is a large feat and can only be accomplished after some time. It's a long process requiring lots of time and effort to produce results. However, once your SEO labor starts to generate results, you will notice an improvement in your ranking in search results of targeted keywords and may finally see your website on the 1st rank.
After achieving the 1st rank SEO, you should start implementing all the above-mentioned SEO tips to help you secure your website from any major falls in its ranking. But always keep in mind that there is no such method that guarantees maintaining your website position. We suggest you check website ranking regularly and keep following the SEO strategy you practiced before ranking on the first spot while also updating it according to the above-mentioned SEO tips.
FAQs
1. What is the importance of doing SEO after ranking in the #1 spot?
Doing SEO for your website after ranking in 1st position in Google ranking is crucial because now you will have to protect your website from the factors that will affect its first rank on Google search results, such as multiple competitors, constant Google algorithm updates, and outdated content.

2. Why is the first rank in Google search results important?
There are many reasons why the 1st rank SEO in Google search results is so important. First, the top results on Google search results get more traffic. Second, it increases the brand visibility to a wider audience. Third, the first rank demonstrates your authority on the topic you are ranking on.

3. Do you need to change your SEO strategy after getting the #1 rank?
Once you have achieved the number one ranking in Google for your target keywords, it is important to monitor your position regularly and make changes to your SEO strategy as needed to maintain your ranking. The SEO landscape is always changing, so what worked to get you to the top may not be enough to keep you there. In addition, your competitors are constantly trying to improve their ranking, so you need to stay one step ahead.