Content
12 Firms Offering Content Writing Services in India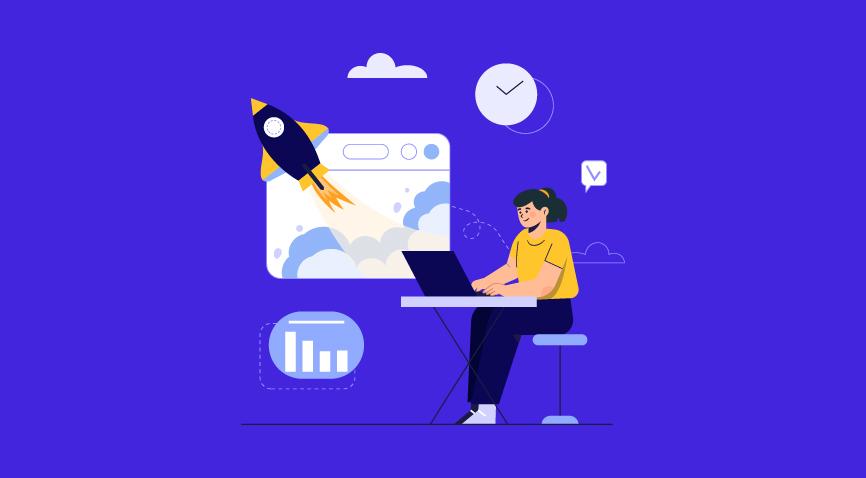 This blog focuses on 12 of India's top content writing services.
The growing need for digitization has helped the content writing market in India to accelerate at breakneck speed over the years. Thanks to digital marketing, professional web content writing demand has boomed in recent years. This blog will list the most outstanding professional content writing services in India, with an array of full-time and freelance writers and editors to cater to the market.
12 Top Content Writing Services in India
Here is a low-down of some of the most-coveted content writing services in the country.
1. Pepper Content
Starting from their dorm in BITS Pilani, founders Anirudh Singla and Rishabh Shekhar have built one of India's largest fully managed marketplaces that brings writers, editors, and brands under one umbrella. This content writing company in India boasts of 1,000+ clients onboarded within just a few years. Over 50,000 freelancers from across the globe have applied to Pepper Content. The client roster includes Swiggy, Cars24, ID Fresh Food, HealthifyMe, etc. They are also one of the few firms that offer podcast and scriptwriting services in India.
Mumbai-based Content Whale has a team of young writers who specialize in mainly four areas of content creation: articles and blogs, technical writing, copywriting, and website content.
This content writing agency has experience delivering across 42 verticals and 13+ industries. Their client roster includes the likes of Quikr and Dentsu Webchutney. They also offer proofreading services through their network of experienced editors. They also have an online price estimator so that you can evaluate how much your project will cost.
Launched in 2015, Scatter offers fully managed content writing services through its vast base of freelance and full-time writers. They are also renowned for their proprietary software that provides workflow management, automated content strategy, and assets management specifically designed for content marketing.
While they are headquartered in Mumbai, this content writing agency also has offices in New Delhi, Bengaluru, and the UAE. Scatter garnered a high reputation after bagging the Salesforce account for localization of content to its Indian market.
Servicing over 2000 clients across 12 countries, Italics offers premium content across various domains. They've developed a strong client base through the years:: Dabur Airtel, UpGrad, Muthoot Finance, Razorpay, Maruti Suzuki, etc.
The company offers 21 types of content and other auxiliary services like graphic design to help businesses grow. They take pride in their well-researched content and are well-known as a premier copywriting agency. They offer content writing services like blog writing, social media content, content editing, SEO content writing, website content writing, and graphic designing.
Ahmedabad-based Write Right works with small- and medium-sized enterprises to provide web content, advertising copy, and marketing solutions. They also help students who wish to study abroad write top-notch SOPs.
They also provide resume writing services for professionals across industry verticals along similar lines. Founder Bhavik Sarkhedi is a published author who writes for HuffPost, YourStory, etc. The firm has a team of 50+ writers who have served more than 1200 clients in various verticals.
With clients like Myntra, Amazon, Urban Ladder, and Cleartrip, TextMercato has garnered a good reputation in the content sphere in India. The Bangalore-based company is a funded startup with a dedicated team of editors, writers, and managers.
For most of their content, the fee is capped at Rs 1 per word, helping them provide a comprehensive ecosystem for all types of content. This content writing agency has built a comprehensive and transparent workflow management system for clients to track their orders and for freelance writers to grab work easily.
Boasting a global client footprint in over 20 countries, Godot Media offers turnkey solutions for scaled content management. With most of their employers being full-time staff, their volume of work is relatively high, and the company caters to many international clients like Sotheby's, AES International, etc.
Godot Media provides a variety of content for various industries. Their sister concern, Narrato, is a managed marketplace for ordering content online for those who want one-off pieces without the need for finding a dedicated team.
Gurugram-based JustWords offers high-quality digital content to Homify, HDFC Ergo, Boston Consulting Group, etc. They also have robust SEO solutions for their clients to help support their content management cycle.
With over a decade of experience in the field, the content writing agency is a close-knit network of creative heads who provide holistic content solutions. Among their achievements are the Google awards, which they bagged for two consecutive years (2014 and 2015).
A leading content firm started by three women, Coffeegraphy offers 20 content writing services and caters to various industries, including e-learning, real estate, information technology, and travel.
Their client list includes both small- and medium-sized businesses. They work with a handful of freelancers and deliver quality writing to their clients, with multiple editorial teams that check the quality of the work. Coffeegraphy is open to both flexible and remote writers and full-time workers.
Working with 40+ niche writers, Inksplore has delivered over 35,000 pieces of content since its inception. They write for various niches and work closely with several startups and small-scale businesses to provide engaging content.
This content writing company in India also offers academic writing services. The Inksplore team consists of in-house and remote writers and has been in the field for seven years. They also offer branding solutions and provide a full range of brochure design and logo design services.
One of the few content writing companies that can offer voice-search optimized content, Kolkata-based Das Writing Services works with several high-profile clients like AmEx, ITC, Groww, and ICICI Prudential. The company boasts around 85% customer retention. The team consists of 50 writers who offer full-scale content across 30+ verticals for websites and social media.
With over 15 years of experience in the industry, ContentWriter.in is among India's oldest professional writing firms. They specialize in catering to international clients and have developed a system that works well for outsourcing.
The company has worked with brands from the USA, UK, Europe, Australia, and other countries. They also offer content packages that help new firms populate their website quickly. The firm specializes in copywriting, speech writing, and other content writing services.
The Final Word
The growing need for digitization has helped content writing services in India to accelerate at an immense speed over the years. It is clear that the demand for Indian content writers isn't limited to the country but pervades geographies across the globe.
As localization takes precedence, content writing is sure to develop into an ecosystem that not just caters to the English audience but also local languages. These professional content writing agencies have stood as the go-to place for bringing creative heads together to develop top-notch content for the internet and traditional media consumers.
FAQs
1. Who is the best content writer in India?
Mukti Masih, Priyanka Desai, Bhavik Sarkhedi, Samarpita Mukherjee Sharma, and Mathew J Maniyamkott are some of the top content writers in India.
2. What is the cost of content writing in India?
Content writing services have a wide range when it comes to costs. Some of the best content writing companies in India write for seven rupees per word and upwards. However, entry-level content writers are paid as little as 0.5 rupees.
3. What are the types of content writing?
There are many types of content writing, such as:
– Blog writing
– Social media writing
– Ebook writing
– White paper writing
– Academic writing
– Technical writing
– SEO writing
4. Who offers SEO content writing services in India?
Page Traffic is one of India's best SEO content writing companies. It has won multiple awards in the SEO writing category. Moreover, IndeedSEO and Pepper Content are also SEO writing leaders in the writing industry.

5. How to choose a content writing agency?
Some tips to choose a good content writing company in India to fulfill your content writing needs include:
– Go for a content writing agency that has a good amount of experience. 
– Check reviews, ratings, and ask for work samples if necessary. Also, check if the content writing company offers a trial period.
Ensure that your content writing agency is timely when it comes to deadlines and projects. Their project management skills are supposed to be spot-on. 
– Don't always try to go for the cheapest deal. If you want really well-written content then you might have to shell out more money. Find a balance between cost and quality.
– Decide on what communication channels will the company be using and if there is a way to be in instant contact. Open and clear communication is key.
6. What are a content writing agency's criteria for selecting clients?
A good company will not go for a short-term deal and will also willingly leave a deal that is not ideal. They value long-term relationships and associations that build their reputation and credibility in the market.