Marketing
10 Useful Content Marketing Tips [+ Examples of Content Marketing Success]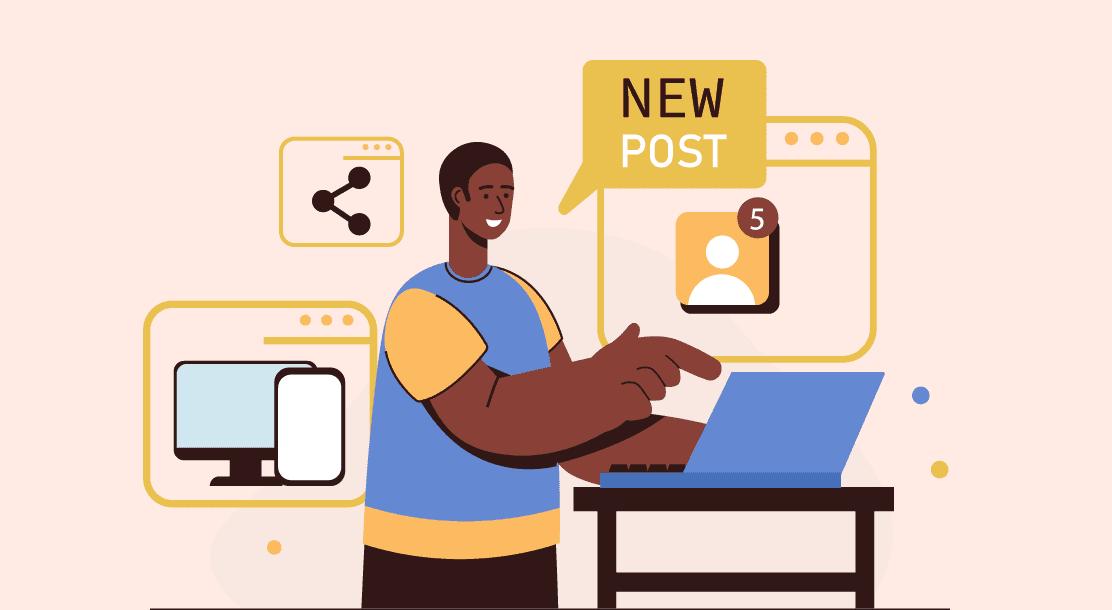 Table of Contents
10 Steps to Scale Your Content Marketing Efforts
Best Content Marketing Campaigns by 3 Global Superbrands
Key Takeaways
Conclusion
FAQs
There are many examples of content marketing success from around the world. These campaigns have been a phenomenal success, leaving customers and critics mesmerized, thanks to their content marketing efforts. Great at involving the audience and managing to create a buzz, there is a lot you can learn from these great content marketing examples.
While working on content marketing strategies, brands should always ensure that the strategy revolves around their content marketing goals. It is important to remember, however, that technology and best practices, both important for content marketing, are constantly evolving and changing rapidly. This is why the best content marketing campaigns and strategies are planned for short- and medium-term goals. Companies should be able to adapt as per the changing times, and alter their techniques in a bid to keep up with the fast-paced digital marketing space.
Equally significant in content marketing efforts is to scale content at a rapid pace to cater to the ever-growing needs of the audience. On-time, quality content delivery helps brands to not only win customers, but also to further their business objectives. It is one of the key elements required for a small business to mushroom into a corporate giant. This, however, does not come easy. More content also means more content management. It also takes time and effort to create quality content.
10 Steps to Scale Your Content Marketing Efforts
How do you balance these needs and ensure that your content marketing strategy continues to serve the brand in its growth journey? Here are the ten steps to scale your content marketing strategy.
1. Create a blueprint for your strategy
If one goes by historical data, one of the biggest challenges for marketers today is the lack of time to create quality content. This problem will only escalate if you haven't created a blueprint that aligns with your organizational and marketing goals. The first and the best content marketing tip is to document their content marketing strategies with relevant timelines.
It could also be a simple calendar for the next year with details about major events, landmarks achieved by the company, or just a list of time-stamped topics. Not only does this help avoid the last-minute hustle to come out with content, but it also allows you to leverage your resources efficiently. This will also help you ensure that gaps in content marketing grow negligible, if not remove them completely.
2. Develop a production process
The key to any well-oiled machinery is developing and executing a production process, and content marketing strategy execution is no exception to this. A good process will ensure that the strategy gets executed without any glitches. This also helps in streamlining and measuring a campaign's performance.
A well-developed product process will also help automate the execution of the content marketing strategy, with little to no supervision needed. The secret behind the success of the best content marketing examples is the execution of the production process. An easy tool to help in building the best content marketing strategy example is the questioning (5W1H method) used for problem-solving in project management.
Why: the "why" helps identify the reason behind crafting the strategy.
Who: these are the key stakeholders who are critical to the execution of the production process. Writers, editors, publishers, digital marketers, etc., all need to know what role they play for the content marketing efforts to succeed.
What: this is defined by the intended outcome, type of content, and call-to-action (CTA) that are most suited for the target audience. It also refers to the strengths the team brings to the table.
When: if there is one thing we can learn from the examples of content marketing success, it is the timing of the posts. Define when the posts would go out and with what frequency. This will help organize your resources better and get better results too.
Where: creating quality content is important; however, equally important is where you store the content, so that the team finds the latest content easily. A project management software with calendars, to-do lists, and centralized folders for storing files can come in handy here.
How: once you have identified the answers to the 5Ws, you can easily determine how you would like your production process to work.
3. Develop writer specialization
A look at examples of content marketing success, and you would mostly find specialized writing behind most. A subject-matter specialist brings to the table technically sound content, which helps attract the most relevant customers. Spend time and effort in developing and training specialist writers for specific content. You can also delegate content on specific topics to specific developers.
4. Hold regular editorial meetings
Regular editorial meetings help build a strong team, enabling team members to think together. Team members can brainstorm strategies together, thus broadening their horizons. A great opportunity to explore multiple angles for the same story, these meetings also help in learning more about current trends and news.
5. Tap into user-generated content
Your content marketing efforts get multiplied when you integrate user-generated content into your content marketing strategy. This will also help in better buy-ins from other teams, and will add authenticity and diversity to the content itself.
6. Repurpose your content
Once you start repurposing your existing content, you will be surprised to see how many options it opens up. Content is like your asset that you can mold into different forms to reuse as you wish. For example, even a small section of your infographic can be elaborated upon to produce a new article. Similarly, combining multiple forms of content could give you a totally different perspective that is equally engaging for the customer. You can also split a large article into smaller blog posts or social media captions.
Repurposing content also helps you recreate it for different personas, thus increasing its reach. It also challenges you to look at the same content from different perspectives.
7. Garner internal support to increase budget
It's a no-brainer that an increase in the budget can mean scaling your content marketing efforts. An increase in the budget, however, can only happen when the people who control it trust the work you are putting in and are able to see results. Hence, whenever possible, it is important to involve those decision-makers in your content marketing strategizing sessions, and also communicate your achievements to them. Regular communication will help them assess the outcome better, and will also bolster your reputation.
8. Be selective about content production
Since it is nearly impossible to deliver content for every user, it is recommended to channelize your content marketing efforts in creating content that is most likely to deliver results. One of the best content marketing tips would be to start by identifying all the gaps that exist in your customer journey. Then, identify content that can help fill these gaps. Once this is done, evaluate existing content and rework that which hasn't been delivered in the past.
9. Befriend data
In today's age, data rules. To attain success in your content marketing efforts, you will need to capitalize on the learnings you can get from data. From helping in tracking performance to optimizing through available resources, data helps with numerous activities. Monitoring data on a daily basis can help ensure the smooth execution of your content marketing efforts. Data can also help identify high performers and non-performers from among your content. In this manner, you can work on your non-performing content to make it more productive.
10. Prepare for the next generation of content marketing
For your content marketing efforts to mushroom, it is imperative to use the content to its fullest potential. Integrated marketing is the method most global marketing experts would suggest for maximizing the content's potential. There are many techniques to scale your content marketing for the next generation. Adopting marketing automation tools to deliver content at various customer touchpoints is one. Using data to understand content consumption across platforms is another option. This also includes automation to deliver content according to specific pain points and behavioral patterns.
Best Content Marketing Campaigns By 3 Global Superbrands
There is no better way to learn content marketing than to look at brands who have walked the walk. Below, we list three great content marketing examples to inspire your strategies.
1. Cadbury
This recreated version of Cadbury's iconic 1993 stadium advertisement (titled Asli Swad Zindagi Ka) with a twist is a great example of repurposing existing content. It was originally a campaign used by Cadbury India to educate the audience that chocolate can be consumed by adults too. The ad showcases a girl jumping onto a pitch to cheer for her male partner. The repurposed rendition is built around a similar concept; only, this time, it is a man on the pitch, cheering his female partner (and cricket player) on. This ad is a great example of how brands can repurpose content to create winning campaigns.
2. Coca-Cola
Choosing 150 most popular names and printing them on its bottles, Coca-Cola Australia's "Share a Coke" campaign took advantage of the power of personalization to win their audience's hearts. Originally launched in 2011, the strategy was recreated by the brand in nearly 80 countries. It was adapted into numerous formats, including billboards, TV, video, and social media. A useful content marketing example, it is one of the most remarkable campaigns launched by the brand.
3. GoPro
Due to the nature of GoPro's products, the brand gets access to spectacular content generated by its users. GoPro uses this content to promote its offerings on various social media channels. In this manner, the brand is also able to develop meaningful relationships with its audience.
An example is the #HomePro challenge, which was launched at the beginning of the COVID-19 pandemic. It invited users to shoot creative videos through their GoPro cameras and publish them on social media, with the hashtag #HomePro. This not only earned the brand a high volume of user-generated content, but also made its audience feel like a part of a community.
Key Takeaways
For a content marketing strategy to succeed, companies need to maintain a steady supply of quality content.
Define your production process clearly to avoid lapses in your content marketing efforts.
Reuse or repurpose existing content to make it more meaningful and relevant.
Use data to speed up your content marketing efforts.
Integrated marketing will help content marketing to leapfrog to the next generation.
Conclusion
In today's digital era, when technology is constantly changing and consumers are overwhelmed with information, it is critical for businesses to constantly refine their content marketing efforts. There are many examples of content marketing success to learn from. However, there are more content marketing strategy examples that have failed in their content marketing efforts.
With stiff competition all around and diminishing attention spans, the scope for error in your content marketing strategy has to be negligible. When strategizing, clarity of thought within the team is critical; and equally critical is the need to adapt according to the demands of time.
FAQs
1. What does scaling a content marketing strategy mean?
Scaling a content marketing strategy means developing and executing a strategy that will help grow your business. This generally includes creating and delivering high-quality content in high volumes to satisfy the business' as well as its customers' needs.
2. What is scalable content?
Scalable content is strategic content that is generated using existing and newly curated data. It can be modified at a moment's notice to suit the buyers' and business' needs instantly.
3. What are the four pillars of content marketing?
The four key tips for content marketing are: knowing your audience, knowing your company's goals, knowing your content assets, and knowing the channels you can share the content on.
4. Why is defining the target audience important?
Defining your target audience makes it easier for businesses to channelize their marketing efforts better. It also helps businesses in deriving value for money. Marketing efforts targeted to a defined audience help generate better leads as well.
5. How to develop writer specialization?
You can build subject-matter experts internally by hiring specialists and training them further, and also by delegating specialized topics to specific people.
6. What are some examples of content marketing success?
Coca-Cola's "Share a Coke" campaign and Cadbury India's stadium advertisement are two examples of content marketing successes.