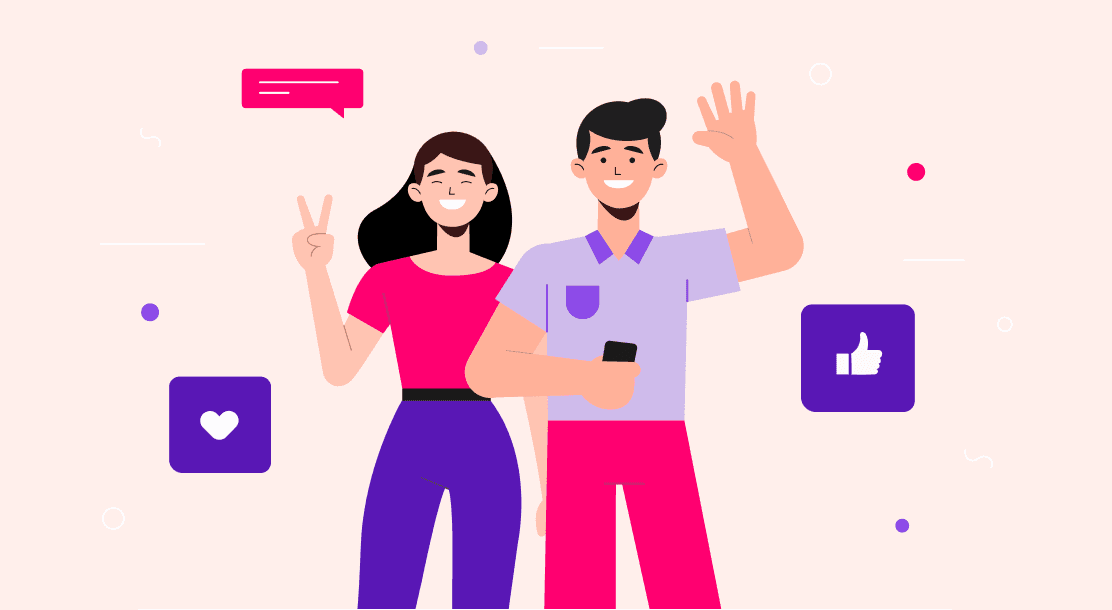 Thinking about how to make it big in life? Elon Musk's Marketing Lessons Will Change the Way You Think About Everything
'The richest person on earth, and yes, you read that title right. Redefining entrepreneurship to keep innovating, Elon has garnered much love and power, especially from Gen Y.
One can easily vouch for his prowess as a business tycoon. He is the closest we can ever get to 'Tony Stark' in real life. From being the futuristic Founder, CEO, and Chief Engineer at SpaceX, a company that deals in aerospace manufacturing and space transport services, to an investor, CEO, and Product Architect at Tesla, an electric vehicles manufacturing company, Elon Musk has helped broaden our horizons.
He also founded The Boring Company, an infrastructure, and tunnel construction services company, and co-founded PayPal, a financial technology company. Last but not least – Musk co-founded Neuralink and OpenAI, dealing in neurotechnology and artificial intelligence.
Do you want to know how and why Elon Musk's marketing strategy works in this world full of ideas and stories? Clearly, he is making money hand over fist, and there's hardly a businessman who wouldn't want to learn his methods. We have compiled five of Elon Musk's marketing lessons to help you run your business with top-notch strategies. This will probably be the way we get to pick his brain. These are more than just marketing lessons you can learn from Elon Musk.
Five Lessons Marketing Professionals can learn from Elon Musk
1. Be Real
If you're fake, your audience will never relate to you. Try to build a community around your product. The more transparent and honest you are with your customers, the closer they feel to your product. Share your strengths and weaknesses with your audience, and watch them connect with you on another level. That's pretty much how Musk gathered a strong following.
2. Engage Your Audience
Musk has his laudable ways on social media. Agreed, he uploads crazy opinions at times; some even end up controlling the crypto. But, what's important is that he engages his audience and values their response. This is one of the most crucial lessons of Elon Musk's business strategy.
3. Be Passionate
Passion is yet another important marketing lesson you can learn from Elon Musk.
His passion and love for a bigger future are contagious. This one is not really from Elon Musk's marketing strategy guidebook but is more of a life lesson. Musk began with the wackiest business ideas, and if you follow him on Twitter, you would know that nothing could stop this brilliance. The bottom line is his passion forced him to give each of these ideas a fair shot.
4. Seek Criticism
Businesses try to seek appreciation from the customers for a better market. However, Elon Musk's marketing lesson number four is all about seeking criticism. After all, how else will you make a refined product that equally caters to all kinds of audiences and does that successfully? Criticism is an opportunity for you to improve. It isn't always bad.
5. Let Your Product Speak For Itself
Elon Musk's marketing plans are unconventional. Instead of spending millions on the marketing budget, he focuses on his products. He'd much rather promote an ace product with minimal money than promote an average product with every penny he's got. Elon Musk's business strategy clearly revolves around his flawless products.
Elon Musk has strived to set his own rules and create benchmarks. He is an inspiration to us, and his achievements are remarkable. Looking at his life, one can confirm that not everything works as per the book. So, you do you!
FAQs
1. What do we learn from Elon Musk?
Elon Musk leads an inspiring life. His words of wisdom have always been known to motivate and inspire many across the world. He is a trendsetter. He is known for challenging and questioning the status quo. If you wish to achieve things that have never been conquered, you need to do things the way they have never been before. 

2. What is Elon Musk's marketing strategy?
Elon Musk believes in $0 marketing. He invests in product development instead. If an effort does not result in a better, more improved product, he'd rather not invest any time or energy. 

3. What companies is Elon Musk CEO of?
Currently, Elon Musk is the CEO of Tesla, Inc., and SpaceX.

4. What makes Tesla unique?
Tesla's unique approach to building vehicles would create a demand for electric vehicles in the industry. An outright innovative product.
5. How much is Elon Musk worth?
As per Forbes 2022, Elon Musk's net worth is 26,730 Crores USD.