Marketing
10 eCommerce SEO Strategy for Brands in 2022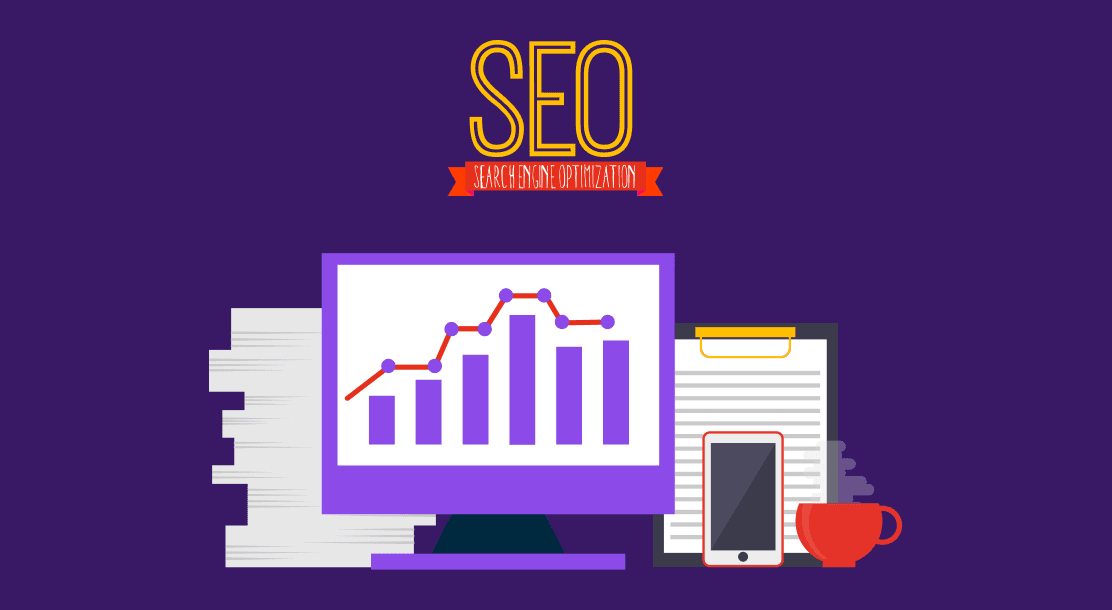 Check out these eCommerce SEO tips that will help to boost your brand and grow your eCommerce business.
Table of Contents
Understanding eCommerce SEO
Top 10 eCommerce SEO tips
Significance of SEO for an eCommerce Website
Developing SEO Strategy for eCommerce Brands
Key Takeaways
Conclusion
FAQs
eCommerce SEO is the first step to increasing traffic and sales on a website. SEO increases a website's traffic, resulting in more prospective customers for your business. It's the process of making your website more visible in organic search results on engines like Google, Bing, and Yahoo.
While search engines provide many options for online users, most users stay on the first page. For this reason, businesses use eCommerce SEO to get to the top of the SERPs.
Though improving your SEO rankings may appear to be a daunting task, you can get a head start by following specific eCommerce SEO tips, best practices, and techniques that remain effective and relevant in attracting target audiences.
Understanding eCommerce SEO
SEO for eCommerce websites is an approach that helps online retailers improve their search engine rankings. If you have a well-designed and search-engine-optimized website with high-quality content, you'll get more customers and more visibility for your business.
An SEO strategy is a set of actions targeted at increasing the visibility of your website when people search for products or services related to your business on Google and other major search engines. As the most frequent means of discovering and accessing online content, having a successful eCommerce SEO strategy is essential to improving your site's quality and the number of visits.
Paid search may bring in traffic, but SEO is significantly less costly. Ad blindness and ad blockers may reduce the effectiveness of sponsored search; therefore, you should optimize for search.
eCommerce SEO often improves headlines, product descriptions, metadata, internal link structure, and navigational for search and user experience. Each product should have a search-engine-optimized landing page. However, you should not overlook your site's static, non-product-oriented pages, such as home page, about page, FAQ. page, blog articles, contact page, etc. Make a keyword list for these pages and the related keywords to them.
Top 10 eCommerce SEO Tips
An effective eCommerce SEO strategy may help your business grow and attract new clients. You should take advantage of the fact that the industry is constantly expanding. Here are some eCommerce SEO tips to consider:
1. Ensure easy site architecture
Navigation of category and product web pages focuses on an eCommerce site architecture. The internal links of a website are referred to as site navigation. For the pages to be linked together, these connections are necessary.
A site's navigation must be seamless, easy, and readily available for visitors and search engines. While working on the site architecture, one thing to remember is that each product page should only need three (or less) clicks from the homepage.
Search engines like Google may index and locate new pages on your site using navigation. It helps the search engine since it adds context and content information.
To begin, improve the material's structure. This makes it easier to locate products in the eCommerce store. The shop should be broken down into several sections if it has a lot of information. The next step is to connect all of the content categories.
2. Rely on on-page SEO
A website's ranking on SERP has traditionally depended heavily on its on-page SEO. On-Page SEO is primarily concerned with improving product and category pages to rank better for specific keywords and provide relevant traffic and conversion rates to an eCommerce site.
However, there are some more considerations for on-page SEO for eCommerce sites. On-page SEO for eCommerce sites includes optimizing meta titles and descriptions, internal linking, product descriptions, and LSI keywords.
3. Boost the website loading speed
If your site takes too long to load, you'll lose customers even if you have excellent products, service, or other typical features. Site speed is a ranking element in the search engine's algorithm; thus, a quicker loading site will have a higher search engine rating.
High-resolution images contribute significantly to eCommerce website loading delays. Because product images are so important in eCommerce, don't scrimp on quality or standard images. Consequently, you may reduce the size of your images while preserving their quality.
4. Build reputable backlinks
For a website, backlinking is the most accurate and valuable SEO strategy. Even in eCommerce SEO, a reliable source's endorsement of your platform may send a significant amount of traffic to your site.
Building backlinks to your website requires genuine third-party connections. Infographics on social media, directory submissions, and Q/A platforms may assist your eCommerce site. Guest blogging is an excellent way to build high-quality backlinks.
Searching for expired content in your sector is another beautiful way to get backlinks. Get in touch with the site owner to offer an alternate link.
5. Employ video marketing
Video content is around 10x more likely to interact, integrate, share, and remark than blogs or related social posts, and video marketing has recently gained popularity.
So, your eCommerce Brand needs to create video content that can help you reach a larger audience, explain your items better, and maybe even help you sell them. This includes investing in video content creation as well as video SEO.
Video marketing is essential for any website since it works and is easy to understand. Your video marketing strategy should include accurate content and a strong network of influencers.
6. Incorporate customer reviews in SERP
Even rating a brand may be a time-consuming task for many internet shoppers. For a positive rating, your product or service must be top-tier. Customers are more likely to submit critical evaluations than positive ones.
As a result, you'll need to put in a lot of work to entice clients and garner as many favorable evaluations as you can. Consumers are more inclined to write a review if you ask them to.
Include customer reviews and testimonials in your marketing strategy. Create a program to encourage customers to provide suggestions. The timing of your review extraction is critical. There is no substitute for sending emails, analyzing landing pages, or sending SMS.
7. Make each product's description unique
Making distinctive product descriptions is often disregarded in eCommerce SEO. It makes sense because an eCommerce site may have many similar things, making unique descriptions difficult.
This causes content duplication issues, decreasing your site's ranking, traffic, and conversion rate. So it's vital to write engaging and unique product descriptions. You may consider the below tips for crafting a product description:
Use the main keyword 3-5 times in the description
Highlight the product's features and specifications
Use the main keyword 3-5 times in the description
Encourage consumers to write product reviews, service reviews, etc., on your website
Don't try to steal the description material from other sites, as this may harm your SERP rating and the trust factor with your audience
8. Employ various search engines
Google is not the only algorithm search engine. Use different platforms and observe how well you do there. Pinterest and other social networking sites have search engines too. These may be useful in real-time interactions.
Analyze the best-converting platforms to choose which to employ. While Facebook Ads are an excellent start, you can also promote and distribute content on Twitter.
Maintain a social media presence and designate a team member to respond to client inquiries. Increase your brand recognition by including relevant keywords in your postings, and be ready to deal with customer concerns frequently.
9. Provide accurate and consistent information
Make sure that everything is in order before submitting all the information. Make modifications sooner rather than later since search engines pay attention. Even if you submit and need to change, you can do that too. It doesn't matter where your firm is located, if you transport goods and services or operate from home. When you enter your information on Google, an option asks if you are a "Service Area Business."
10. Remember to take your time
SEO might be frustrating if you crave immediate pleasure. When it comes to ranking for highly competitive keywords, it might take anywhere from a few months to a year. A weekly or biweekly review of the keywords you're targeting is fine. Still, sometimes it's better to let your site/pages/products rest for a while before making any significant changes, like switching up your website content writing style or using new SEO strategies.
Significance of SEO for an eCommerce Website
When customers use Google or any other search engine to look for a product or service, they're searching for alternatives, comparisons, related tips, and additional information to help them make better decisions.
If your website does not show in the SERPs, you lose essential access to qualified and interested eCommerce buyers. Your products or services may have an online presence, but are they searchable? This is where SEO for eCommerce may help.
SEO allows you to approach your target audience without paying for advertisements. After attracting visitors to your website, you may amaze them with high-quality products, engaging text, and appealing calls to action.
Let's split down the concept of SEO into three elements to comprehend its importance better:
Organic search results
Results that a search engine has determined are most relevant to a user's query might appear on SERP. Pay-per-click advertisements dominate many SERPs. In contrast to these ads displayed based on advertiser bids, organic search results are displayed according to the search engine's organic ranking algorithms. Paying to rank higher in organic search results is not possible.
Organic traffic quality
This is how relevant the user and search query are to your content. Visitors genuinely interested in the products, information, or other resources your site has to offer are high-quality traffic. Search engines try to match what people are looking for with the web pages in the SERP. High-quality SEO takes advantage of this effort.
Organic traffic volume
To get the most out of your SEO strategy, you need to rank relevant pages as high as possible because the number of people who find your site through search results is not paid for. This is because users are more likely to click on search results near the top of the SERP. The more high-quality visitors you bring to your site, the more likely you will see a rise in actual conversions of your visitors.
The prospects of going anywhere without SEO are limited. There are various methods available for enhancing your website and increasing the number of potential customers you can reach.
Developing SEO Strategy For eCommerce Brands
SEO is critical for every website, but it has a significant impact on eCommerce businesses. When it comes to online purchasing, individuals use a search engine rather than a specific eCommerce platform to get what they need.
As a result, ranking your eCommerce website at the top of search engine results is essential if you hope to stand out from the crowd and attract more visitors and sales from your target market.
While online buying accounts for 63% of all purchases, more than 90% of are likely to be made online in the next two decades. This is due to the increasing popularity of internet retail.
Great products and first-rate customer service are essential, but did you realize they aren't the only things that count in the eCommerce market? The premise of eCommerce SEO is that your online store must be at the top of SERPs.
Key Takeaways
An eCommerce website must reach the most significant potential audience while retailing products.
A good eCommerce website lets you learn about your clients' demographics, such as their locations, age groups, and how they came across your website.
Having a website is fantastic, but if you don't make efforts to be more visible, you run the danger of being overlooked by potential customers and leads and miss out on new customers and leads if you don't take provocative actions to boost your exposure.
Online shops aren't usually built with SEO in mind. Remember, SEO is a one-time investment that pays for itself when ranking on search engine results pages.
Acing with These eCommerce SEO Tips
Search traffic is the most consistent, accessible, and straightforward method of attracting consumers to your website. Website exposure is increased, new leads and customers are generated, and brand loyalty is built via SEO for eCommerce. Our eCommerce SEO tips that have stood the test of time will help you stay ahead of the competition, boost your CRO (Conversion rate optimization) and bring in revenue.
FAQs
1. Why SEO is needed?
SEO may enhance a website's usability and user experience by using effective SEO strategies.
2. What is eCommerce SEO?
eCommerce SEO combines several optimization approaches to help eCommerce portals and product pages rank higher in search results.
3. How does SEO impact a business?
SEO helps companies by enhancing their ranking in relevant search results, bringing in qualified traffic, generating leads converting to sales.
4. How can I check my SEO ranking?
You can monitor your ranks online using tools like the "Seobility Ranking Checker". Input your domain and the search term. The tool will show you your domain's rating and the top 100 URLs for this search.