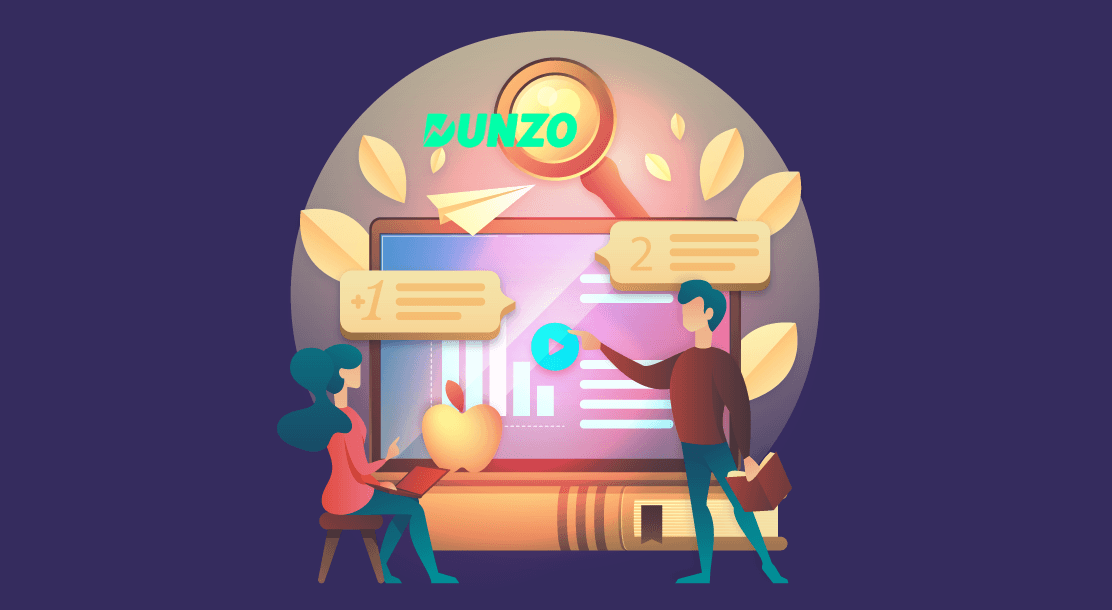 Table of Contents
What Is Dunzo?
Digital Marketing Campaign Case Study of Dunzo: 7 Lessons
Key Takeaways
Conclusion
FAQs
One of the most successful ways to reach out to your customers today is via effective digital marketing campaigns. Although they are an expensive and time-consuming mode of marketing, digital marketing campaigns have proven to be effective for several brands, especially in the wake of the pandemic.
Ensure that you get a positive return on investment from the time, money, and resources you are putting into your digital marketing campaign by learning from the existing examples of digital marketing campaigns. This digital marketing campaign case study of Dunzo is a great example.
What is Dunzo?
While Swiggy and Zomato have mastered the food delivery sector, Dunzo brings together food, grocery, and errands, making it possible for customers to get these resources online. Before diving into the digital marketing campaign employed by Dunzo, let's take a look at what Dunzo is.
Dunzo is a mobile application that offers both delivery and transport services. Kabeer Biswas launched it in 2015, and its services include providing food supply, pick-and-drop services, distributing packages, local messages, and much more. With a crisp tagline that sums up their services (Let's Dunzo it) Dunzo, is the perfect go-to option if you need to move anything from one location to the other – whether it is clothes for laundry, grocery, local couriers, medicines, and food. It is also Google's first direct investment in India. A consumer service platform, Dunzo has easy-to-use features like easy payment options, social media integration, GPS tracking, etc.
Using Dunzo is easy. As a user, all you have to do is raise a task on the application and specify what work you want to get done. Next, the app assigns you a delivery executive (called "partner by company"). A chat interface is the medium of interaction between you as a Dunzo user and the Dunzo customer care team. Although Dunzo owes most of its success to the unique blend of delivery and transportation services that it offers to its customers and the efficient management of the interface, what makes it an absolute hit are its most successful digital marketing campaigns.
Digital Marketing Campaign Case Study of Dunzo: 7 Lessons
To perfect the art of digital marketing, it is crucial to understand and observe some of the digital marketing and advertising examples used by Dunzo in its campaigns. Here are 7 lessons to learn from its digital marketing campaign.
1. Use moment marketing
Moment marketing is being used by several brands these days. It is the strategy by which a brand designs its marketing messages or advertising messages by considering current events and happenings.
Dunzo has nearly mastered this style of digital marketing. It designs most of its marketing messages around recent events by staying up to date with the recent events and current affairs and smartly tapping into the right topic at the right moment. Customers who are well versed with the topic tend to respond to it well. Dunzo's 'Mask Melon' marketing message is an excellent example of moment marketing.
2. Entertain with meme marketing
Memes are undoubtedly a potent element of successful digital marketing campaigns. They are a part of the language of Millenials. Dunzo has an active social media presence and makes the proper use of memes to entertain and converse with its customers. These memes are also inspired or based on recent topics/events. Dunzo's "Billy Sanders" meme is the perfect example of engaging your target audience on social media.
3. Hyperlocal communication
It is essential that, as a brand, you involve local language and ideas when trying to communicate with a specific audience. Involve local staff and design marketing messages that are personal for the local customers is known as hyper-local communication. You can only truly connect with niche customers by reaching out to them in their local style or language. Using thorough research and a sound understanding of their local customers, Dunzo includes hyper-local communication effectively into its digital marketing campaigns.
4. Campaigning on Twitter
You must include your customer in your marketing campaign. Marketing must involve two-way communication between you as a brand and your customers. And what's better than social media to accelerate easy communication with your customers? One of the most important elements that make Dunzo's digital marketing successful is its Twitter campaigns. On Twitter, customers reach out to Dunzo with its queries and issues, and Dunzo's team responds with tailor-made messages to these queries.
5. Using hashtags
You cannot guarantee the success of your brand's digital marketing campaigns by simply having an active presence. It is equally important to use the right hashtags when designing your digital marketing campaigns or ads. In the past, Dunzo has designed some brilliant campaigns using trending and popular social media challenges. The #DontRushChallenge by Dunzo on its Instagram page requested its customers to stay indoors while Dunzo took steps to keep them safe. Hashtags are great for increasing brand awareness and making ads and messages that the customers find relatable.
6. Collaboration is the key.
Another great medium for designing successful digital marketing campaigns is turning them into collaborations. Collaborations lead to the success of marketing campaigns and assure customers of your brand's credibility. Dunzo has made several partnerships and has smartly used them to market itself time and again.
One of Dunzo's successful collaborations was its partnership with LazyPay, as its payment partner. Dunzo has also successfully partnered with BigBasket and Britania. Whether it is known brands or local stores, Dunzo targets the buyers depending on their niche.
7. Consumable comics
More than just promoting or marketing itself, Dunzo makes itself a success in the world of digital marketing and advertising by providing value to its customer in the form of consumable content.
Dunzo is fully aware of its audience and what they find engaging. Hence, it has created a unique mix of comic series on its social channels, called "Dunya ki Duniya." This comic series revolves around the central character Dunya, and the editions are about the everyday issues in Dunya's life. This way, the audience is both engaged and entertained. As a brand, it is an intelligent way to spice up the mundane marketing mix by adding a comic strip/series or cartoon sketches to advertisements and marketing messages.
Key Takeaways
Digital marketing campaigns have proven effective for several brands, especially in the wake of the pandemic.
Dunzo is a mobile application that offers both delivery and transport services. Apart from the unique mix of transport and delivery services offered at one place, Dunzo's digital marketing campaigns make it an absolute hit.
Moment marketing is the strategy by which a brand designs its marketing messages or advertising messages by considering current events and happenings.
An active social media presence and the proper use of memes can help a brand reach out to its audience more effectively.
Hyper-local communication can be defined as involving local staff and designing marketing messages that are personal for the local customers. You can only truly connect with niche customers by reaching out to them in their local style or language.
Conclusion
Brands worldwide are coming up with innovative and lucrative marketing campaign ideas. Therefore, it is essential now more than ever to design trendsetting and engaging digital marketing campaigns to draw and hold the audience's attention. Dunzo's case study is an insightful learning milestone on the journey of creating effective marketing campaigns.
FAQs
1. What is Dunzo's USP?
Dunzo owns its logistics and supply chain. Possessing its delivery layer wholly is Dunzo's USP. While many platforms follow the order-only model, Dunzo hires delivery drivers and takes full responsibility for its deliveries.
2. What are the four main marketing strategies?
Place, product, price, and promotion are the four Ps of marketing. A balanced integration of these four marketing strategies is essential for a company to excel.
3. What is a marketing campaign?
A campaign that promotes a company's products or services using different media types, like radio, TV, etc., or online platforms, is known as a marketing campaign.
4. What is a digital marketing campaign strategy?
A digital marketing campaign strategy executes a marketing strategy across all the digital channels where the audience engages with a brand.
5. What is the best type of digital marketing?
According to Smart Insights, social media marketing is the most effective type of digital marketing.