Marketing
11 Customer Support Tips to Boost Your Digital Marketing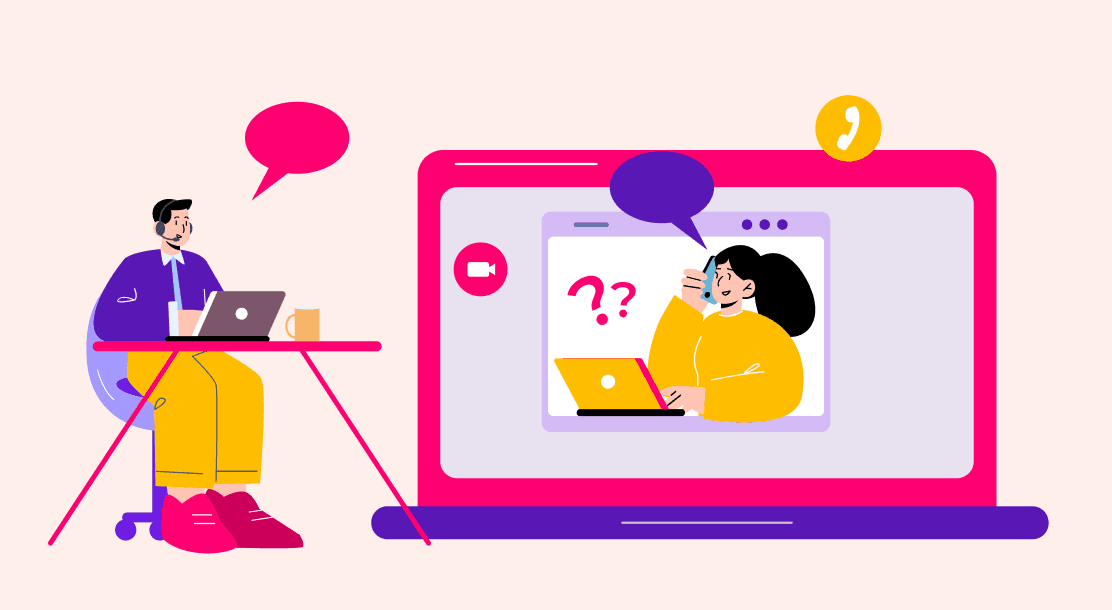 Follow 11 proven customer support tips to provide your customer an enhanced customer support marketing experience. Use these customer service tips for more ROI.
Customer support is a cornerstone of present-day marketing. Offering support at every step of the consumer journey is essential to modern corporate success.
Customer support is offered to consumers before they buy your product and service. It aims to make buying your product easier. It also enables the customer to choose the correct product/service from your bouquet of offerings.
After the sale, customer service is also offered to delight customers and make their product/service usage enjoyable. This article explores customer support tips in digital marketing. Read on to understand better how to increase your brand value with these customer service tips.
11 Essential Customer Support Tips
1. Service hours
The days of 9-5 customer service are gone. Today, customers want service at any time of the day. A customer may seek a solution at midnight, and your team should answer it. Companies are pushing the bar up on customer service every passing year.
Often companies have customers across different time zones. To serve them well, digital customer service needs to be online 24/7/365. Customers want solutions in their time, and digital organizations need to step up to provide them with prompt service.
2. Enable self-service
Let customers find solutions to common problems themselves. One way to achieve this is via a good FAQ page or help desk. When customers can readily find an answer, good customer service adds up. Amazon is an excellent example of this – they allow customers to cancel orders and track their orders in real-time up to delivery.
3. Expectation management
Customers expect a standard of service from digital organizations. If they succeed in meeting expectations (or exceeding them), digital marketers are in the money. If not, even exceptional products and services may see a nosedive in profits.
Set realistic customer expectations through your brand promise. Let customers know what they can expect from your customer service throughout the product life cycle.
4. Empower your customer service team
Some customer service representatives aren't enabled to solve customer problems fully. This leads to frustration among customers.
Zappos is an example of a company that has grown on the back of an enabled customer service team. One of the top customer service tips in customer support marketing is to enable your support team to solve customer problems on the spot.
5. Implementation of customer service platform
From the available customer service platforms, choose one with the following attributes:
Offers reports and insights
Scalable
Support for basic workflow
Integrated help desk
Support for multichannel help like calls, social forms, chat, emails
Customer account information
Warranty and return claim management
Automatic last order lookup
Easy to use
Easy to integrate
6. Track key KPIs
Monitoring key performance indicators is one of the essential customer service tips in customer support marketing. You need the proper insights to make the correct decisions. The KPIs you need to keep track of are:
Query type
Response time per query
Close time for query
Number of customer service queries
First-time response
7. Manage unpredictability
You need to be able to manage every what-if scenario. There could be various potential issues like a problem with your shipping service provider, data leaks, and payment gateway problems. A top tip for customer support marketing is brainstorming solutions for possible issues beforehand. Your team needs to be on top of problems before they arise.
8. Offer support on social media
Social media is a remarkably effective channel for offering customer support. The reason is, that social media is often a very personal tool in the customer's eyes. Involve different departments of the firm with social media support.
9. Use mystery shoppers
Mystery shopping in customer support marketing is used to evaluate the customer experience via an outside-in perspective. It's an effort to understand the customer journey. It is the easiest and the most efficient way to understand this.
Mystery shoppers engage with customer service reps in different areas of the shopping journey, from placing to returning orders.
10. Use unified messaging
Another essential part of this list of customer service tips is to use unified messaging. Keep customer support in a state of unified knowledge with the marketing team. They should know everything about current marketing efforts so that when a customer calls to inquire, they should be equipped to answer.
11. Develop a buyer persona
Developing buyer personas is a superb tool in customer support marketing. It enables you to both understand the customer and serve them better. Is your typical customer a 50-year-old gent? Then you can't talk in casual, informal tones like you would to a teenager.
Conclusion
Every client is essential to the success of a business. Keeping customers in focus is the key to all possible customer service tips. Remember, the customer is king. Treat them as such.
Integrate the latest technology (like live chat) effectively into your customer support marketing efforts. Your customer support personnel should be courteous, good at the language, trained, and able to solve real-time client issues.
Remember, these customer support tips aim to delight the customer at every stage of the marketing journey. A delighted customer is a repeat customer and a disburser of goodwill. Good customer service is half of modern digital marketing. Do it right, and you will see the all-important profits skyrocket.
FAQs
1. Why is customer service important in digital marketing?
The aim of every modern business is to delight customers. Good customer service does just this.

2. What is the role of technology in customer service?
Integrating innovative technology is a key part of customer support in digital marketing.

3. How to grow and maintain customer service reps?
One of the key customer support tips is to conduct training programs for customer service reps regularly.

4. How significant is tracking metrics in customer support marketing?
Tracking metrics lets you know where your customer service stands. It also points out ways to improve customer support marketing.

5. What are the top three customer support tips for marketers?
1. Implement technology prudently
2. Train customer service reps
3. Have a POA ready for unpredictable scenarios
6. What is the place of customer support marketing within the overall discipline of marketing?
Customer support is gaining greater prominence in marketing as competition increases and firms compete to delight customers. A better customer service experience means more word-of-mouth publicity, repeat purchases, and a differentiated offering.