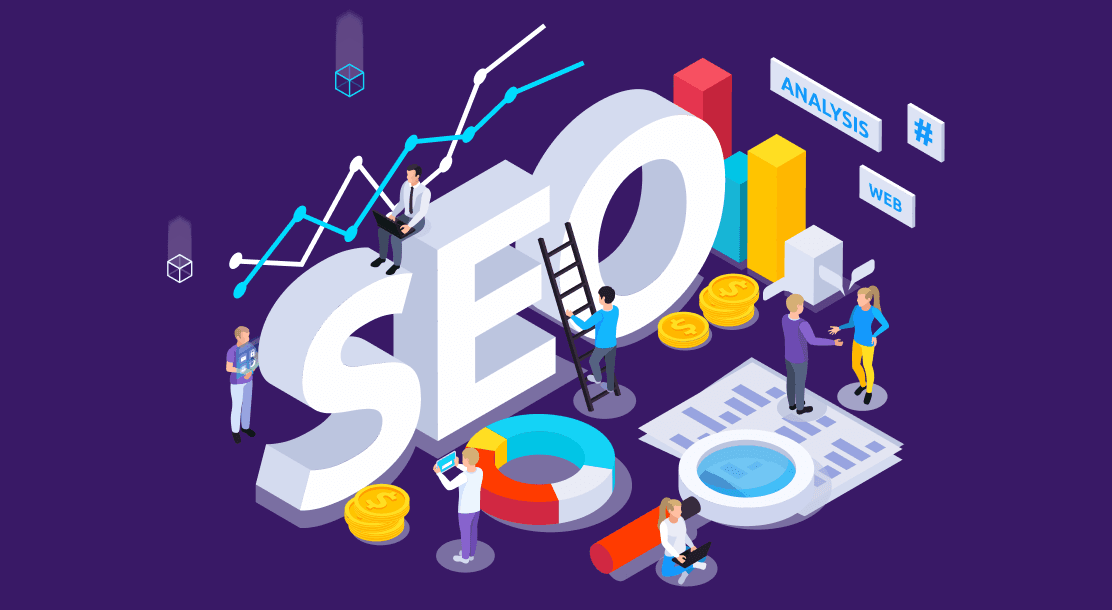 You can step-up your content creation strategy with these 6 content optimization tools.
Table of Contents
6 Best Tools for Content Optimization
What is Content Optimization?
Why is Content Optimization Important?
Key Takeaways
Getting the Most Out of Your Content Optimization Tools
FAQs
Content marketing is more than publishing the right content on your website or blog. It is an art that can yield astonishing results when done with perfection.
Content marketing is crucial for organizations that seek actionable results. The checklist for these results include:
Increased traffic that keeps growing day on day
Your website rank amid the top three sites during searches
Higher conversion rates and fewer bounce rates
With content optimization tools, the marketing team studies the content and identifies any missing elements.
Missing elements can be either some important subheads that are crucial for an authoritative tone or some stats that can help in validating the statement in your content.
Additionally, content analysis tools can help you recognize whether your content follows your keywords' intent when readers conduct their searches.
We'll also help you understand what content optimization is and its importance for your organization to optimize SEO content.
6 Best Tools for Content Optimization
After thorough and careful research and scouring the internet, we have finalized these six content optimization tools to enhance your SEO.
MarketMuse helps in developing a good content strategy. It comes with AI-enabled content research and also helps in content creation. It offers a competitive analysis of your content.
Pros
Helps you find ideas for your content
It gives you insights for you to optimize your content
It can predict whether the content will perform or not
It comes with a free three-month plan
Cons
If you are a beginner, you should avoid going for this one
You need to have a steep learning curve before you opt for this one
The data report in MarketMuse is a bit complicated
Clearscope comes with a readability level indicator and content optimization and grading.
Pros
It offers excellent data sources and AI-enabled content recommendations
Blends insights from other SEO tools with other SEO features
Comes with a Google Doc plugin
Cons
Expensive solutions for your low paying clients
It offers a small learning curve
Limitations in managing several projects at once
Surfer SEO is an excellent keyword researcher and surfer. It is also an excellent content editor and planner and features a SERP analyzer and SEO audit.
Pros
Helps find Latent Semantic Indexing keywords for your content
Helps you audit your website based on about 500 ranking factors
Can get insights using its content structure assistance tools
Gives a simple on-page optimization tool
Cons
Expensive at $29 per month
Even the free trial is not free
The auditing interface for the content is a bit cluttered
Passive voice is highlighted as a wrong word
SEMrush is a handy tool to analyze and optimize text. It helps you with topic research. It also comes with a plagiarism checker, word count target counter, real-time reading difficulty grader, and semantic keywords recommendations.
Pros
Helps in analyzing and optimizing content
Free once you sign up
Comes with WordPress add-on
Offers real-time content analysis
Cons
Basic content insights
Old UI
Lags when generating reports
Grammarly is an excellent tool to improve your readability. It helps you with your content tone as well as context. It also helps in pointing out grammar-based issues in the content.
Pros
Streamlines your work with other writing tools
Pro-version helps you with advanced issues and helps detect plagiarism
Clear instructions to improve your content in terms of readability, grammar, and spelling issues
Cons
Time-consuming as you must accept the changes manually
Some suggestions can be irrelevant
Frase offers intelligent outlines for your targeted keywords and can web content writing briefs that can be shared with your team. It also assigns due dates to your content.
Pros
Affordable prices
Easy to use
Gives an automated content brief
Cons
Tends to have glitches
Non-intuitive UI
While these six are the selected best tools for content optimization, there are others as well that can be checked. The list includes:
Ahrefs
Google Search Console
Hemingway Editor
Keyword tool dominator
FAQ Schema tools
Page Optimizer Pro
Moz
What is Content Optimization?
It is the practice of confirming that the content is written with SEO guidelines in mind and is also published and created so that it reaches the maximum number of targeted audiences.
Inserting the right keywords, proper working links, meta tags and meta titles, on-site speed, images of images uploaded, and the headers and sub-headers are part of content optimization practice.
A ready checklist for content optimization includes –
It is easy to read and grasp
It contains relevant images
It has relevant links, both internal and external
Appropriate word count to cover everything in detail under the topic
You may achieve all this manually as well. However, when you use content optimization tools and content optimization software, you save time and become confident that your content performs better.
Why Is Content Optimization Important?
Optimizing your web pages and blogs is crucial for a better content strategy. Content optimization will help you know how your efforts in online marketing are shaping up.
Only creating good content will not get you the desired results. You will have to constantly optimize your content on parameters like:
The needs of your customers
Your customers' needs are not constant. Your content should address their changing needs and offer them the best possible solutions.
The intent of customers' search
As the needs, the intent of your customers' search also keeps changing. You need to optimize your content regularly to stay ahead of the competition. This will result in your content being always fresh and up to date and invite more visitors who become buyers.
Your competitors
The competition is tough out there, and your contemporaries are constantly honing their online marketing strategies to rank higher. Your competitors themselves are one of the excellent reasons to optimize your content.
Updates issued by search engines
Popular search engines are consistently upping their game with their regular algorithms updates. This is mainly to offer the relevant content to the appropriate audience at a suitable time. When search engines' bots crawl on your web pages, unoptimized content will lose its relevance.
Current trends in the market
To ensure that your content stays relevant to your target audience throughout the year, you need to optimize your content to keep up with the current SEO trends and perform better than your competitors.
Key Takeaways
1. Content optimization tools can help you identify the gaps in your content and address them to make your content crisp and concise.
2. With the content optimization software, you can analyze which keywords are trending as per your product and services.
3. Different SEO content optimization tools and content optimization software are used for different purposes; for instance, to optimize an image on your blog post, you would use ShortPixel.
4. You should optimize your content to rank on the result pages of search engines, earn links, educate your audience, increase social engagement on your content, enhance lead generation from your content, and boost the top funnel leads.
5. Choosing the right content optimization tools and content optimization software needs careful and thorough research on your part.
Getting the Most Out of Your Content Optimization Tools
Content optimization is one of the best ways to bring organic traffic to your blogs or your website. It also helps in lead generation for your business. You know how much time your content team invests in creating that content.
So, the next step should be to make it available to your target audience when they want and need it. This is where content optimization tools and content optimization software come to your help. To polish your content to shine bright amid the other content posted by your competitors and get you the desired results.
FAQs
1. How do you make your content SEO optimized?
The best way to optimize your content SEO is by using relevant keywords and then using content optimization tools and content optimization software.

2. What are content optimization tools?
Content optimization tools are the products that help you identify the missing gaps in your content and make it more search engine friendly.

3. How do you know if your content is SEO friendly or not?
If your content is constantly coming down in the ranking and if your content is old and stagnant, it is not considered SEO friendly. It is advisable to use content optimization tools to make your content SEO friendly.

4. How can you check whether your content is optimized or not?
You can check that with the basic SEO guidelines. And if your content is not optimized, you can use the tools for content optimization.

5. How can you improve existing content on your website?
Various content optimization tools and content optimization software can help you identify what you can update in your existing and old content. So, when you apply tools for content optimization on your old and existing blogs, they help you recognize the gaps. Once you fill them, you make your content relevant and current.