Content
8 Blogging Myths No One Told You About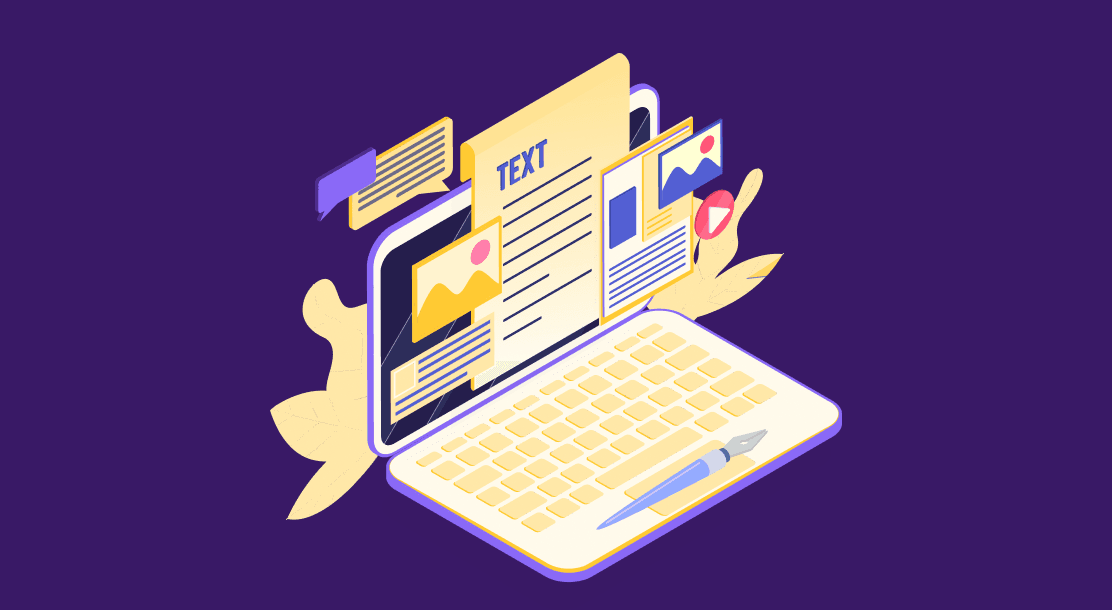 Table of Contents
8 Blogging Myths Busted
Key Takeaways
Conclusion
FAQs
Blogging is a way of interaction on the internet through writing, photography, or any other self-published media. It is also among the most misunderstood domains in the content creation world. Blogging has more myths than realities that, following them religiously, can make new bloggers quit.
Blogs have been around for a long time, so have blogging-related misconceptions (for example : blogs are hard to write or blogging is only for people from writing backgrounds). You will find many of these misconceptions busted in this article. Therefore, along with following blogging tips, it's essential to ask questions. There are too many blogging myths out there, and it's due time we bust some of the most common ones for good.
8 Blogging Myths Busted
As a newbie, you may constantly be consuming blogging tips and tricks, and other essential information about blogging. However, it's the blogging myths that aren't talked about all that much. Let's take a look at some of them.
1. Blogging is dead
With the advent of video content, many people think blogging is dead. Blogging has been around for decades, and it is likely to stick around for far longer. Why? Blogging is not something that only corporates can employ. Blogs are the actual business driver in the B2B domain as well.
A HubSpot study has revealed that businesses that blog every month generate 70% more leads than those that don't blog. It's because people prefer detailed, written pieces to gather information about a particular subject or problem. So, think about how you can implement blogging in your business: it could make a huge impact.
2. Blogging is a quick way to make big money
The majority of new bloggers start their blogging career in the hope of getting big money after a short while. Moreover, they think blogging doesn't require much work, and spending about three hours per day on the blog can make them much more money than working full-time. The reality, however, is a little dark. While you can earn money from your blog, you first need to work harder and longer than you would in an office. Besides, for big money to come your way, your blog must look good and attractive to your potential clients and viewers, which may take some time.
To put it plainly, no one would like to pay for advertisements on your blog when more popular and reputable blogs provide the same services with much better results.
However, it doesn't mean you can't earn big money through blogs. You can, but it depends on several factors. Aspects like knowledge, experience, niche, and SEO determine how successful your blog will be monetary. Many bloggers around the world have achieved this feat.
3. Only short posts can fetch traffic
Many blogging tips are centered on keeping posts under 500 words. While most proponents of short posts will say, "The reader's attention span won't go past 500 words," they haven't seen the trends lately. According to industry experts, longer posts have seen a growing interest from users, which include both desktop and smartphone users. Another benefit of having long-form content on your blog is that it boosts your search engine rankings.
With quality and relevance, long-form content can add value to users' lives by virtue of them being detailed and informative. And the longer the reader stays on your page, the more credible your blog will get in the eyes of the search engine. So, instead of worrying about the length of the post, focus on offering value to your readers.
4. You need to be an excellent writer to be a successful blogger
Another popular blogging myth: you must hold a degree to start your career in blogging. Trust us, you don't. The only thing you should care about is communicating clearly to the reader and being consistent in your efforts. You should know how to use words articulately.
Readers always look for the value that your posts can add. Stringing together words effectively is a skill that can improve over time. Moreover, many online tools can help check your grammar, spelling, and structural mistakes, and even suggest solutions. So, instead of thinking about doing an English major, think about the ways to improve your creativity.
5. More traffic means more money
For a blog to generate income, it must be monetized. Moreover, you can't directly translate traffic into revenue; many factors come in between. For example, if site A makes Rs. 50,000 per 100 visitors, site B doesn't need to have the same visitors to earn that amount. Apart from the traffic, site authority matters the most. If your site has a moderate authority and reputation, you will need more visitors to earn the same amount of money that a high-authority blogger makes with few visitors.
6. You need to post every day
Daily posting doesn't get your blog visitors; your quality does. Remember that quality matters the most. While you need to be consistent when it comes to publishing content on your blog, there is no hard-and-fast rule that says you must blog each day. It all depends on what your objectives are, and how your audience consumes your content.
It is, however, a must to choose suitable topics, conduct extensive research on trends and keywords, and speak to fellow bloggers and experts in your industry. This will help you create good authority and reputation, and leads will start pouring in. Another HubSpot data says companies with more than 15 blogs each month see 3.5X more traffic than those that don't blog. That roughly translates into a few blogs per week.
7. Blog only if you get immediate success
Never pay heed to this blogging myth. Blogging is a game of patience, and in the starting days, you would hardly get any organic traffic or shares on your website. But things will start to change in a few months, and you need to maintain consistency. You will notice the change as the traffic and leads start to grow; with some, it starts early; for some, it takes longer. So, have some patience and be consistent; your hard work will pay off.
8. Blogging is only for passive income
One of the biggest blogging myths of all time is that blogs can provide you with passive income. And it is especially untrue of business blogs. There is no such thing as a passive income in blogging for business; you need to update your blog from time to time and dedicate yourself to its upkeep fully. While some blogs need minimal support, some need regular updates to be relevant. So, don't get confused; visit your blogs from time to time to see if they need some new information. Only in this way, you will be getting visitors.
Key Takeaways
Blogging is no fad, and it will stick around for at least another decade.
Blogging can help businesses increase sales and collect more promising leads.
Longer posts might help improve your site's authority if the readers find it useful. The trick is to write according to your business' requirements and niche.
Traffic on websites contributes to income only if the blog has good authority. Otherwise, advertisements can't help much.
You can monetize your blog, but it needs hard work and dedication.
Focus more on essential blogging tips, such as monitoring your niche, audience, and writing follow-up posts.
Don't crave instant success; plan for the long term and be practical when setting goals.
Conclusion
Blogging tips may come in handy, but so does a good myth-busting session. Blogging myths have been rampant of late, and it becomes highly imperative to debunk them, in order to motivate more and more aspiring bloggers to join the niche and carve a space for themselves.
FAQs
1. What are the don'ts of blogging?
Mentioned below are a few don'ts of blogging.
– Don't: try to cover too many topics in a single post. 
– Don't: wander away from your niche. 
– Don't: write for crawlers; Write for humans. 
– Don't: use the copyrighted content without permission. 
– Don't: be in haste; creating a great blog takes time.
2. What are the features of a blog?
These are the 5 features that every blog must-have.
1. Your blog must be dynamic. 
2. Posts should be displayed in reverse order. 
3. The blog must be relevant to the readers. 
4. Blog headlines must be able to attract the reader's attention. 
5. The content must have the ability to communicate.
3. How to be a successful blogger?
These are the traits a successful blogger has.
Proofreading: use tools like Grammarly to proofread your content better. 
Engaging with the audience: it will help you know them. Respond to their comments and work on their suggestions. 
Use social media: a successful blogger uses social media to interact with the audience and boost the reach of their content. 
Discover opportunities through the blog: Advertisements aren't the only way to create a stable income, and successful bloggers know that. They see other options through their blogs, like collaborations, affiliate marketing, and much more.
4. What are the different blog types?
Blogs can be of many types; some of which include business blogs, technology blogs, lifestyle blogs, travel blogs, news blogs, food blogs, and beauty blogs, among many others.
5. How can I promote my blog?
You can promote your blog both organically and inorganically. For organic growth, focus on the content's quality, keywords, and SEO. Similarly, you can run some advertisements on different social media platforms for inorganic growth.