Emails
7 Tips for Writing Effective Cold Emails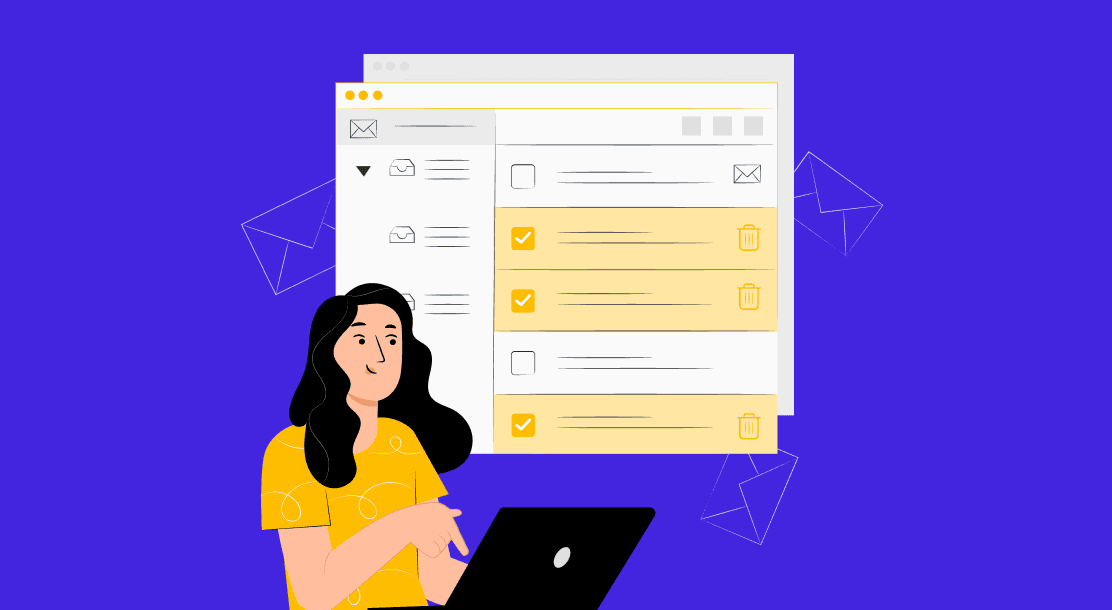 Most people underestimate the value of cold emails. But, they're the secret key to contacting just about anyone. You can invite guests to your podcast, get my writing featured online, apply for jobs, connect with amazing people, and more only through cold emails.
Cold emailing is one of the most effective ways to communicate online. It essentially means sending out emails to people and companies you are not connected with originally. It is also an effective means to attain your marketing objectives. Here are a few benefits of cold emails:
7 Tips to Write Cold Emails
Here are seven email writing tips that will help you write cold emails like a pro.
1. Target the right people
The first step is to find the email address of the people you want to target. To do this, you can use tools, such as RocketReach, Mailscoop, VoilaNorbert, etc. Enter the person's name and company, and you will get their email address.
2. Learn how to craft the perfect cold email
To begin with, avoid making the email all about yourself. It doesn't matter what you're promoting. Your ask should clearly show how it benefits the recipient. Use the AIDA (attention, interest, desire, and action) formula. It is essentially an advertising model that details the four stages a potential consumer goes through before making a purchase decision.
One tip: avoid opening your email with a "How are you?" Instead, research about the person and use the first paragraph to talk about them, what you like about their work, or how you can solve their pain points.
3. Introduce yourself succinctly
In the next paragraph, you have the chance to introduce yourself. However, be certain not to oversell yourself. Be concise and include information that is just enough to get the point across. Here is an example of a successful cold email. Especially pay attention to the sender's introduction:
4. Write a great subject line
The subject line significantly impacts an email's open rates. It can determine whether your email will be read and responded to, or simply be pushed to the darkest corners of your inbox. Craft your subject line in a way that it tells the reader what the email is about, yet doesn't give everything away. For this, you must write a subject line that is catchy and arrests the attention of the reader.
5. Make the ask
Don't jump into this section directly. Start by appreciating all the work they've done, and tie it to what you're seeking. Here's an example:
"My work has sparked many amazing conversations, and I had my first taste of making an impact on strangers! After seeing your work, I know it's something you experience yourself. To create more impact, I'm collaborating with marketers like you.
I feel like you'd do an incredible job of delivering growth marketing tips to our podcast and newsletter audience. After learning about all that you've done, there's no other person I'd rather have on next week's podcast."
Now, you may not be the recipient's biggest fan, but you can make it sound like that. Also, be sure to talk about how they will benefit by contributing to your project or goals. In the above example, it could be the publicity they will get by being on the podcast.
6. Add a relevant CTA
So you've introduced yourself and talked about what you need from the recipient. If they're interested, you need to enable them to take some action or guide them on what to do next. This is where a call to action (CTA) comes into the picture.
Continuing the previous example, a CTA could sound like, "Would you be down for a 10-minute call to discuss a potential podcast episode with me?" Another important tip is to give the reader an escape, i.e., a way to release the pressure off the receiver. Essentially, you need to let them know that they can feel free to pass on the opportunity if it doesn't interest them. Doing so will help you build better connections with your prospects.
7. Follow up
Most people get too many emails every day. Sometimes, they even miss a well-written email. Therefore, it is imperative to follow up. As long as you're respectful, you can send a follow-up email every three or five days, depending on the urgency and seriousness of the situation. Make sure you don't come across as too salesy or spammy when following up on your emails.
Remember, when writing a cold email, each paragraph should have a purpose that leads to the CTA. Once you nail the cold emailing fundamentals, you will be able to build deeper connections with your prospects and have your business goals met more swiftly.