Marketing
10 Blog Memes Every Marketer Will Relate To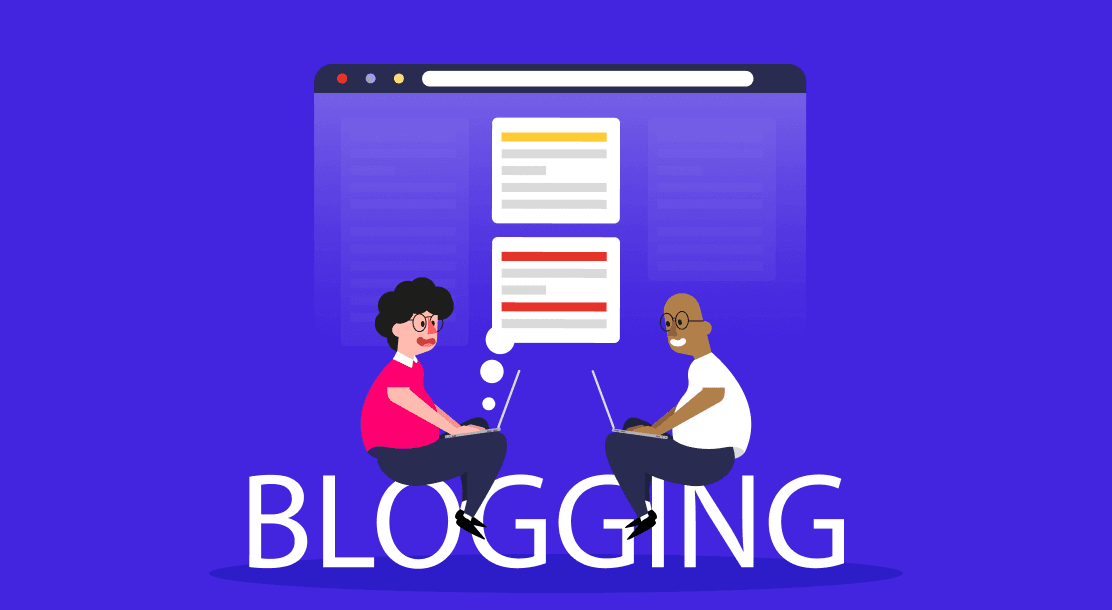 Table of Contents
A Quick Zoom Into the Life of a Blogger
10 Funny Blogging Memes for Marketers
Key Takeaways
Conclusion
FAQs
Dressed in charming visuals and bejeweled with blatant humor, they will hook your eyes onto them for hours, and deservingly so! Marketers all over the world wait for the chance to work with memes. When they do, they leave no stone unturned in engaging their audience until the release of dopamine triggered by laughing turns them into a fan of their brand. This article on blog memes aims to do just that.
A Quick Zoom Into the Life of a Blogger
A blog is more than just a sea of words on your screen. Today, customers and stakeholders need a flexible way of connecting with brands personally. The increased demand for customization and personal touch drives the need for impactful textual and visual communication. This is where the role of a blogger comes into the picture.
Apart from this "serious" work, the scope of blogging expands beyond the gambit of marketing. Some creative bloggers write for genres like travel, music, games, painting, performing arts, and food. They get paid for exploring new activities and places, and jotting down their experiences. Their audience lives vicariously through their blogs and encourages them to create more.
10 Funny Blogging Memes for Marketers
Despite what appears on the surface, bloggers rarely have the time and chance to enjoy their work. From periods of creative blocks to endless arguments with PRs and photographers, they brave it all. Through the marketing memes in this article, we explore the miseries and celebrate the awesomeness that comes with blogging. Let's dive into the section where the funny marketing memes are.
1. A day in the life of a fashion blogger
From a selfie-addicted person to a fashion icon, a fashion blogger gets to live multiple lives (in the imagination of others). The reality couldn't be farther from what people believe their lifestyle is! A major portion of their day consists of the tireless browsing of trends, jotting down notes, and creating schedules.
2. Freelance blogging: a cocktail of relatable events
While your friends believe that you jump at every chance of self-promotion, you are actually stuck in the endless loop of correspondence with different parties. Your boss might think you work from the cozy comfort of your fluffy mattress and pillows, and society believes that you're leading a luxurious life like Carrie Bradshaw. If only it was true!
3. Every blogger ever
This is when you're so engrossed in your work that any form of social interaction is totally off-limits. Allow us to drown ourselves in the ocean of creativity and thesaurus, will you?
4. When you take the phrase "seize the moment" too seriously
Is it even possible to look at events without thinking about writing a blog? And this adorable cat increases the appeal of this meme by 1000x, doesn't it?
5. Misconceptions galore
If bloggers had a penny for every time someone says this about their life, they would be rich enough to actually lead a fascinating life.
6. We have all been there
Whether it was to get the "perfect" angle in a picture or for completing a chain of thoughts, there was always a reason to forget about the tea bag. On the lucky days when we do get the right intensity of tea, a sudden work turns the hot tea cold in a matter of minutes.
7. Let's talk about keyword placement, shall we?
Blogging and content creation are definitely not a walk in the park. It's a loop that comprises endless sticky notes about strategic keywords, content strategies, and proofreading.
8. Blogging is 40% researching and writing, and 60% checking viewer count
Creators can never get enough of their creation. The constant revisits to the page for marveling at your creative genius will make it difficult to get the actual viewer count on your posts. But, when has that ever stopped bloggers?
9. "How did I get so famous?"
This is especially true of WordPress blogs! Moderating comments from bots is tiring and time-consuming. Stay awake as you work through them. You can't afford to delete an actual person's comment!
10. When you post something and regret it the next minute
This is one of the most relatable digital marketing memes. One wrong word, and you're famous for all the reasons you didn't want to be known for. But, no publicity is bad publicity, right?
Key Takeaways
Bloggers have an entertaining life on the surface, but many dull moments lead up to it.
Blog memes can be relevant for casual conversation, exchanging laughter, and sharing relatability in peer groups.
Memes for marketers help increase blog engagement and brand awareness.
Digital marketing memes can be uploaded on social media platforms and stories, so that audiences can share them easily.
Advertising memes can be highly relevant to your brand and the work you do. These memes can be published as organic or paid advertisements.
Memes on digital marketing platforms like Facebook and Instagram have a high probability of going viral. Ensure that your caption blends effortlessly with the meme.
Conclusion
The commitment bloggers show to quality, creativity, and passion is worth celebrating. They are truly a hardworking breed. But, one or two harmless exchanges of laughter through blog memes doesn't harm anyone, does it? Marketers, share these memes with your audience to see them laugh their hearts out and connect with your brand better.
FAQs
1. What are marketing memes?
Marketing memes are memes that are humorous and engaging. You can use them to further your brand's identity and connect with your audience better. Without putting in too much effort, you can increase your brand's rate of engagement through relatable memes. If you share memes that are highly relatable, people will share these posts continuously. 

2. Can I use memes on digital marketing? 
If you're searching for ways to communicate with your audience without appearing too salesy, use digital marketing memes. They can be produced easily and without breaking the bank. 

3. Can advertising memes be used for promotion? 
Recently, many memes and GIFs are used for advertising. Brands and companies are increasingly creating self-generated content. These memes become viral and increase customer engagement levels for the brand. 

4. What is moment marketing? 
Moment marketing is a marketer's chance to leverage the benefits of current events by creating visuals and communications. Through this, companies around the world establish their position as market leaders by taking the advantage of ongoing events. 

5. Why are marketing memes important?
Marketing memes are extremely important for social media marketing. They attract an audience that loves entertainment and help in improving your brand's visibility.