SEO
Best Ways To Choose The Perfect SEO Software for Your Business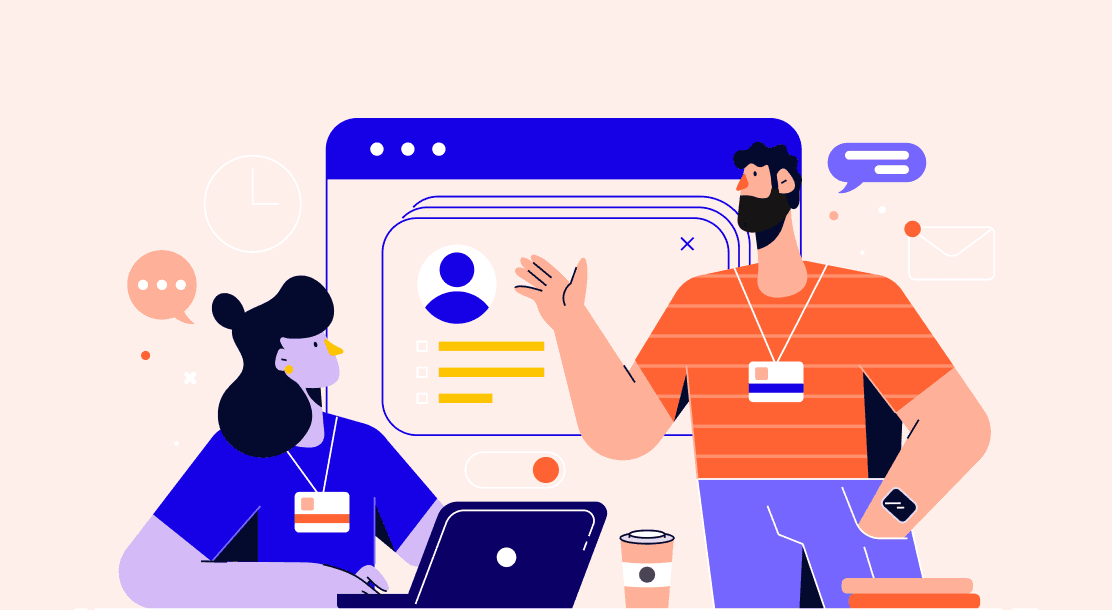 Finding it challenging to choose the best SEO software for your business? Look at these tips and tricks to make the correct purchase decision.
With a plethora of SEO software flooding the market, SEO experts and business owners find it challenging to select the best SEO software to suit their needs.
Before you choose the best SEO audit software, you need to find answers to many questions to make the correct purchase decision.
What are the features you should look for?
Should the package include any specific tools?
Are the extra options going to incur additional costs?
Is it easy to customize the reports? So on and so forth.
Going through a checklist can help you shop for the best SEO software:
Check Out The Basic Functionality
It is crucial to first go through the basic functionality of the best SEO tools. SEO software is supposed to help streamline your information-gathering process about how your target audiences land on your page. Therefore, an app that performs well should be adept at tracking rankings and data related to your website. Next, the software should also tell you how to tweak your website to drive more traffic, which is known as a website audit in SEO terms.
The best SEO tools should help you research the appropriate keywords relevant to your site, know the SERP nuances better, and analyze the buyer persona visiting your website. Versatile SEO software should easily integrate into your PPC analysis tools, empowering you to run specific advertisement campaigns through a particular search engine like Google.
Pricing
Comprehensive SEO software can be pretty expensive, though it is essential to maintain a website successfully. However, you can easily keep the cost within your budget by analyzing your requirements and customizing them.
Rank Tracking
Any SEO software worth its salt must have rank tracking as its essential feature. It must help you quickly understand how your site ranks during a Google Search. The best SEO tools can also suggest what is lacking on your website and how it compares with your competitors' sites.
Rank tracking provides you with essential data to learn:
Whether your rank is going up or down
How your link-building campaigns are working
If the on-page optimization methods you use are effective
Which of your website pages rank well, and which rank poorly?
Are the keywords you use effective enough to drive new traffic?
On-page Auditing
The best SEO tools are capable of conducting a full-scale site audit. Remember that you are not looking for just the basic numbers and ranks, which only cover the fundamentals. The best SEO software can process and deliver complex information, allowing you to learn from mistakes. It also helps you find new solutions quickly to fix such issues.
For instance, a versatile SEO software can tell you if your Meta Title is correct and if the Meta Description needs tweaking. It can also detect whether the keyword density is too high or just about right. It will even prompt you if you got your H1s and H2s incorrect because if it is a good site auditor, it should help you identify the shortfalls and fix them promptly.
SEO software is the perfect on-page analysis tool capable of crawling and analyzing your website. It tells you what is working well and what is not. Make sure that you use the best SEO software with in-built SEO audit tools. It should allow you to audit unlimited pages and links at a fixed cost.
Researching Keywords
The keywords you plan to use on your website can make or break things. Well-designed SEO software, even if it is just a basic version, can help you research your keywords before you decide which one suits you best. The appropriate keyword (that suits your target audience, products, and services) can drive excellent traffic to your website and increase conversions. The best SEO software can help you identify the trending keywords that can drive organic traffic and will be best suited for your purposes.
Your SEO audit software should function as the best SEO tool that delivers the suggested keyword while offering a variety of data, including:
The number of times a specific keyword people searched for on Google recently
Your approximate cost-per-click when using Google AdWords (now Google Ads)
How stiff is the SEO competition for the keywords you choose (based on organic rankings)
Every statistic and data your SEO tool offers is significant as it helps you assess how potential each keyword is and how to choose the right one to use in Meta titles, descriptions, and headings. Remember, the stronger your keyword, the better the search results.
Competitor Analysis
A versatile SEO software should include a package of not less than three independent tools that you can use to check how well your competitor's webpage is performing. It includes social media analysis, backlink analysis, and authority metrics. These must be some of the best SEO tools, each having a significant role but complementing the other to work in tandem.
The backlink analysis tool tells you how good or bad your competitors' backlinks are and whether they link to reputed sites. If they generate good traffic, check whether it is worth following the same technique for your website.
Social media analysis tools are adept at providing information about competitors' activities on social media platforms. Such specialized SEO tools can tell you the engagements your competitors receive (likes, tweets, shares, etc.). It helps you learn the topics your business opponents cover using social media.
Quality SEO software packages will include SEO tools that allow you to assess the domain authority and page authority of your competitor's websites. Authority metrics are critical to know about the website performance as they not only tell you about the site authority but also analyze every page on a website. Domain and page authority can indicate your chances of appearing high on Google Search results. All these stats give you a bird's eye view of your website's health. You can also use these stats to determine which pages of your website need more backlinks and which are fine as they are.
A word of caution before you choose the best SEO software: First, think about the pressing SEO needs you must address. If you plan to refurbish your content writing, you must search for SEO tools that help you research keywords better. If you want to perform detailed SEO audits, you must look for SEO tools that help you assess your website's technical health and how you can improve it.
Trying to improve one SEO factor while ignoring the others can be counter-productive. If more than one SEO tool is required, you must acquire them because your business will benefit from them in the long run. You may also find SEO tools free, but most of them come with limitations.
Conclusion
The above list of tips on choosing an SEO software tool should help you choose the ones that suit you best. Sometimes, even the best SEO software may not work to your satisfaction unless you know how to use it best. It is better to have one of your people trained in SEO and use the tools for the best results.