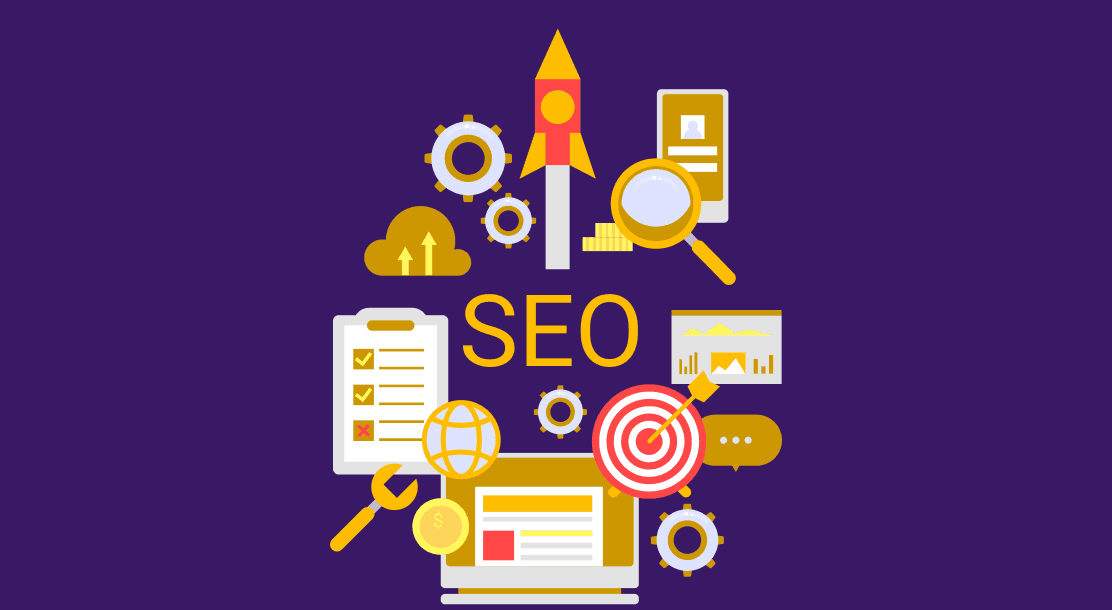 Although Search Engine Optimization (SEO) is a concept that has only been around for two decades, it has resulted in an enormous surge of Search Engine Optimization jobs. In the field of SEO, marketers, and people from practically every area have made their way.
The number of websites on the internet has risen to over one billion, giving rise to both the best search engine pptimization jobs and also the highest paying SEO jobs. Each of them must compete for attention on the search engine results pages of Google, Yahoo, Bing, and other lesser-known search engines. After all, SEO is still the king for organic and content discovery.
SEO professionals specialize in understanding and mastering the algorithms that govern search engine results so that they can assist their customers and enterprises in appearing in search results.
Top Jobs in the Field of SEO Today
1. SEO Strategist
SEO strategists are in charge of establishing an organization's entire optimization strategy. First and foremost, they must grasp the organization's overall marketing strategy and goals. They may develop an SEO strategy to fulfill the key objectives while also reaching the organization's target audience. To select the most compelling phrases for each project, SEO strategists must be skilled at researching and keeping on top of search trends and algorithm changes. Hence, it is considered one of the best SEO jobs.
2. SEO Analyst
An SEO Analyst is one of the highest-paying SEO jobs. An SEO Analyst is mainly responsible for ensuring that a company's website remains successful and relevant over the long term. SEO Analysts are responsible for ensuring that a website's content is valuable, readily accessible, and appears at the top of search results for relevant queries. They evaluate the effectiveness of SEO activities by examining pertinent performance data.
3. SEO Specialist
As the name suggests, SEO Specialists help businesses enhance the content of their websites by discovering and incorporating important keywords and search phrases, allowing them to rank higher in search results on Google and other search engines such as Bing and Yahoo. As one of the most prevalent SEO job titles, this role may be filled by in-house workers, freelancers, and agency staff members, among others.
When working in-house, an SEO Specialist is often a member of the digital marketing team and the only person who is entirely focused on Search Engine Optimization SEO. This results in a role that is relatively generalist in nature, and that incorporates all areas of search engine optimization. This may be an entry-level SEO position, while some businesses will also provide Senior SEO Specialist roles.
4. SEO Account Manager
SEO Account Managers oversee the SEO strategy and operations for several customer accounts. SEO Account Managers must have a thorough grasp of SEO and strong technical abilities while also demonstrating good interpersonal skills and offering excellent customer service while dealing with customers. SEO Account Managers are often the point of contact between clients and technical teams; therefore, they must be able to communicate effectively with both.
5. SEO Consultant
SEO Consultancy is another popular career choice while discussing the best SEO jobs. It is also one that is highly rewarding. They give professional advice and direction to help firms enhance their SEO efforts and establish strategies. They examine the organization's present site content and SEO performance, find possibilities and offer the next actions to increase SEO performance.
In addition to enhancing the organization's present website and content, they may also provide suggestions for content creation that will help businesses lead them in the correct direction with their website, digital marketing, and copywriting strategies. A makeover of a client's website and online presence may be recommended by SEO specialists, who will then oversee the overhaul. This is a dynamic function that may have a huge influence on an organization's sales and brand visibility.
6. Director of SEO
Not every company will have a director-level position in search engine optimization. Director of SEO roles is often found in major corporations whose online operations are their principal source of income, such as online delivery services, software as a service firm, or streaming services, among other industries.
This job will often report to the Vice President of Growth or the Vice President of Marketing. SEO Directors are responsible for the overall picture and oversee the whole SEO strategy, research, analysis, and operations process.
7. SEO Manager
An SEO Manager is a more senior position in search engine optimization who is in charge of the company's SEO operations. Their responsibility is to supervise the SEO research and keyword discovery to assist the digital marketing team in running successful campaigns and optimizing the company's website, social media pages, and other online material produced. To ensure that all material is consistent with the SEO strategy and objectives, they may supervise SEO workers, writers, designers, social media assistants, or other content production jobs even though certain SEO Manager positions do not have any direct reports. This is determined by the organization's size and organizational structure.
8. SEO Content Writer
Content Writers also use search engine optimization to present their business or customer with content that will appear at the top of search results pages! Having a working knowledge of or experience in search engine optimization will help you stand out as a writer or editor. SEO Content Writers or Editors will make certain that articles, titles, and headlines include the appropriate keywords to increase the visibility of a blog, web page, or article on the internet search engine. One of the best SEO jobs is to be a Content Writer.
9. PPC Manager
A sponsored advertisement, often known as pay-per-click (PPC), is typically distributed via Google Adwords. As a PPC manager, you'll be in charge of doing keyword research, identifying target audiences, managing creatives, and optimizing campaign budgets, among other duties.
10. SEM Specialist
SEM, also known as search engine marketing, is a wider phrase than SEO and encompasses SEO, pay-per-click advertising, and customer relationship management. It should be possible for a competent search engine marketing professional to devise a plan that can propel a company's website to the top of both organic and paid search engine rankings.
SEO is the practice of making changes to websites to improve their visibility (positions) in search engines such as Google and Bing. These were some top SEO jobs.
There are around 2 billion websites globally, and the need for SEO professionals is increasing rapidly. According to Forbes, the SEO sector is expected to generate more than $80 billion by the end of the year 2020. Because of the lockdown and pandemic limitations, internet companies and services have increased at an unprecedented rate. In addition, every company website must be optimized for search to be discovered by prospective clients in Google search results.
Good website SEO is all about writing great website content. Here is where to look for excellent website content writing.
Key Takeaways
SEO experts are surgeons who specialize in understanding and mastering the algorithms that regulate search engine rankings. There are currently over one billion websites on the internet. Each one must compete for attention on the search engine results pages of Google, Yahoo, and Bing.
SEO Directors supervise the overall SEO strategy, research, analytical process, and day-to-day operations. Large companies with lucrative internet activity generally have a director of SEO. This role is frequently handled by the Vice President of Growth or Marketing.
A digital marketer's task is to optimize the company's website, social media sites, and other online material. It's their job to ensure that all content matches the organization's SEO strategy. Some positions have no direct reports but instead, report to an SEO manager.
SEO helps websites and blogs rank higher on search engine results pages.
FAQs
1. What are the different levels of SEO designation?
In the hierarchy of SEO job profiles, the designation of SEO trainee occupies the lowest place. An SEO trainee is often a newcomer to the profession, and as a result, they begin with the fundamentals. He must acquire the know-how and actual functionality of how SEO works.
2. Is SEO a smart career choice?
If you have a love for digital marketing and 'all things online,' SEO is a fantastic career option for you to pursue. Continuous learning and growth and significant cash reward possibilities make it an appealing career choice for people with a competitive drive.
3. How much money can SEO make?
The field of SEO boasts of some best SEO jobs. In contrast to freshers, who can expect to earn roughly Rs. 1.8-2.8 LPA, experienced SEO experts with more than 5-8 years of experience can expect to make approximately Rs. 3.5-6.6 LPA.
4. What educational background is necessary for SEO?
A bachelor's degree or diploma after 10+2 is the bare minimum requirement for becoming an SEO professional. However, to work in the SEO field, you do need not only a degree but also a diverse skill set that traditional examination methods cannot define.
5. Does SEO need the use of coding?
To summarise, SEO does not normally need much (if any) coding on the part of the SEO specialist. You can perform an excellent SEO job without having to touch any code. The longer answer, though, is that having a decent understanding of how programming works, or even the ability to perform some coding yourself, is always a helpful talent to have.