Peppertype.ai
Writing Engaging Homepage Headlines (+23 Superb Examples)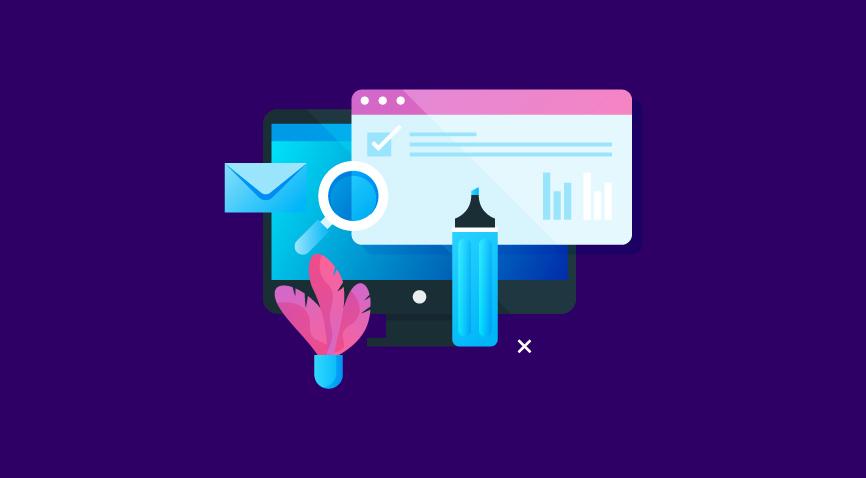 Have you ever wondered how many revisions it may take to write a perfect headline? Or is there any set of rules and guidelines to do so? Well, every great headline out there is more than just a few rules and limits. According to advertising tycoon David Ogilvy, "On the average, five times as many people read the headline as read the body copy and when you have written your headline, you have spent eighty cents out of your dollar." This states that a perfect headline can convey the most powerful message to your audience, equivalent to the rest of the copy on the site.
Writing the most engaging homepage headlines requires skill and knowledge about a distinct set of rules. When we talk about rules and limits in framing a powerful headline, you should always consider two important factors:
For instance, if you have written a headline using a spectacular formula, it will fail if it doesn't provide an answer to your target consumer group's query. A homepage headline is often confused with a header. So let's begin by understanding what a headline is and then move on to the 23 best homepage headline examples:
Headlines Copy – Overview
A headline in a website is a title or summary written to represent the entire website content and context. It serves distinct objectives based on the purpose, where, and how it is used. For instance, we can consider the headlines we write for blogs, informative web pages, landing pages, etc., as examples of the above context.
As headlines are highlighted with bigger and bolder fonts, they are the first thing users read in most cases. So, having a highly engaging homepage headline can significantly engage your web traffic and drive maximum conversions in a short span. Thus, all businesses need to understand how to write effective homepage headlines to experience high ROI.
23 Examples of Highly Interactive Homepage Headlines
Zoom's homepage headline communicates the power of its product (what are their offerings) while at the same time solving its user's two important challenges: security and connectivity (user benefits).
In 90% of BuzzFeed headlines, you will find a Numerical + Emotional Adjective + Purpose. These are informative headlines that communicate what a user can expect from a post.
DropBox has a simple but riveting homepage headline that distinguishes it from other DropBox businesses. It conveys a strong message to users' that all the tools they require to work on the cloud are in one place, and it also serves the objective of the dropbox business.
Cred's homepage headline communicates the promise that they are willing to deliver to their customers. Along with the sub-text, the headline is highly impactful and also builds trust.
UBIK MEDIA group has a unique homepage headline in the marketing and brand communication niche. They have used strong adjectives and trigger words to deliver an objective that helps businesses to be future-ready.
It is always important for an OTT platform to be specific about what users can expect from their service. And through this on-point headline, Netflix hits the target. It includes all the information that a user needs to know before subscribing; this helps build long-lasting trust.
Ahrefs headline is straight to the point and strikes a chord with its targeted niche. The headline itself creates an impact to take objective action that Ahrefs wants its users to do.
Through its homepage headlines, Final Draft reaches the target audience by making a bold statement that it is one most preferable software in the market.
Spotify highlights its service variations through its bold headline. Being versatile, it creates interest among the user and faster conversions.
Bumble homepage headlines have a strong communication emotion that connects users in their target group and helps attract new users.
Coursera captures learners' attention from the start and tells users what they do and how Coursera can help them explore new education opportunities.
Being an HRMS portal, Keka's headline communicates what all the platform can do for a business by optimizing its operations.
Foundr magazine is straight to the point and clearly states the purpose of its service.
Backlinko has an interesting headline that creates mystery in users' minds, compelling them to experience and try their service for at least one time.
Duolingo clearly describes its offering to its users with an objective statement about the kind of solution they are offering and how long a user can enjoy it.
With Toptal's homepage headline, it is clear that the brand's vision and mission are strong, and the company is big enough to sustain itself in the market.
Atomwise has a simple headline that describes what the business does, which technology it uses, and how it can help its clients.
One of the leading courier services in the world, FedEx communicates its logistics process through its headline. The objective is to give its customers a complete service from shipment to delivery.
The everlasting headline from Tanner Goods communicates with customers of all ages and catches their attention with bare minimum information.
The simple site with a bold statement creates a unique brand identity and is noticed by every customer who visits the site.
Crazy Egg's unique statement in the headline urges users to take the necessary action straight from the start. This kind of statement is bold enough to create trust immediately for effective interactions.
Try Peppertype.ai to create attractive headlines for your webpage.
Guide to Writing Best Homepage Headlines
A winning homepage title can add competitive advantage and boost opportunities across the media around the clock. Here are a few tips on how to write homepage headlines that are compelling enough:
1. Be clear, brief, and tweetable
You don't have to follow strict guidelines of headline writing tools to craft a compelling headline. It is important to understand your target audience and, at the same time, make them aware of you and what kind of action you want them to take after reading your headline.
2. Real-time research and upgrade
It is a prominent practice to do proper research and test content repeatedly for building an engaging headline. Analyzing your performance metrics, subsequent research, and tailoring your headline accordingly can improve performance over time.
3. Using trigger words
Using trigger words like what, why, how, or when creates mystery among readers and helps hold readers for a longer time. Asking a question that your user is interested in attracts more attention.
4. Being SEO readable
While writing an engaging copy, excited writers often forget about the most vital practice of making their page SEO-friendly. Including the target keyword in the headline gives an edge over competitors and drives more audiences towards your content and eventually converting.
5. Using emotional adjectives
Research proves that a headline without an adjective makes readers feel like either it is wordy or confusing. Using emotional adjectives not only conveys a feeling but also describes what is a payoff for a reader.
6. Addressing users benefit
Demonstrate what users will get through your service or product that provides or adds unique value to them or their business. Go ahead and make an audacious promise that users will nowhere be able to access the kind of service/product like yours.
7. Using limited words
Using fewer words to convey your message has more impact than using wordy sentences to convey the same. Always make sure your headline is between 6 to 12 words. Using fewer words not only grabs users' attention but also hooks them immediately.
8. Integrate numbers
Last but not least, always try to include numbers instead of letters to define your numerical. Using numbers reduces word count and makes the sentence more meaningful and SEO-friendly.
The Universal Trick to Develop a Catchy Headline
Here are a few factors that can help you write a catchy headline:
Identify and solve a problem through your title
Pass a statement in the headline
Strike a note of controversy
Add humor
Ask questions through your headlines
Write headlines that offer explanations
FAQs
1. What is the best headline?
– Open with a promise or a key takeaway 
– Include engaging verbs and adjectives
– Ask a question
– Show a comparison
– Highlight a pain point
2. What should I write on my homepage? 
– Whatever you write, try to keep it brief
– Utilize keywords
– Write from the reader's perspective
– Present benefits
– Put powerful headlines 
3. How to write the best headline for a webpage? 
– Keep it descriptive 
– Avoid clickbait 
– Headline length should be short 
– Deliver what you promise 
– Experiment and find what works the best 
– Add keywords 
4. What is a headline example? 
Peppertype.ai | Create Quality Content Faster