Content
45 Top SEO Tools For Effective Content Creation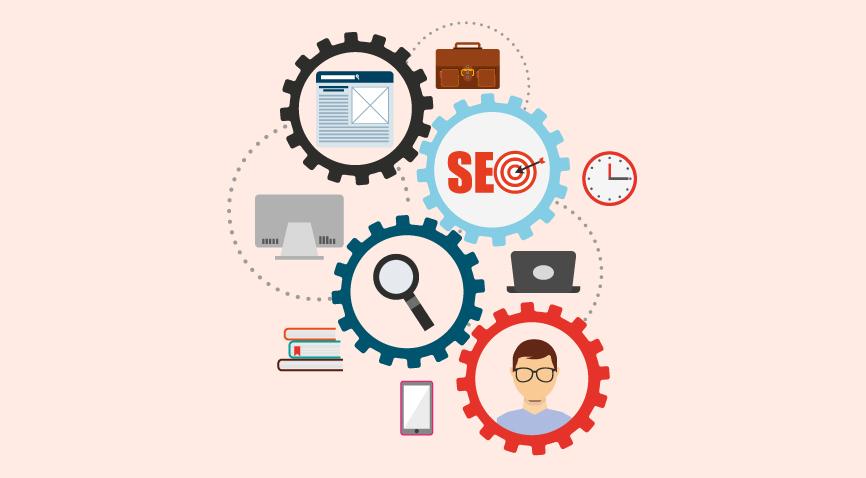 Table of Contents
Everything You Need To Know About SEO Tools
45 Free SEO Tools
Key Takeaways
Conclusion
FAQs
Search Engine Optimisation (SEO) is perhaps one of the most important aspects of digital marketing and the backbone of impactful content creation. The majority of website traffic is determined by the effectiveness of your SEO Strategy, which comes from in-depth research and SEO analysis. SEO becomes even more imperative for small to medium businesses looking to improve their website traffic and turnover in a specific location.
SEO has many factors and is a developing field. This is why people often consider SEO hard to learn. But with the right tools, SEO can be easily learned and implemented. Here is a list of the 45 best free SEO tools that you can use to back your next big project with SEO.
Everything You Need To Know About SEO Tools
If you think about it, humans need tools for almost everything they do. From hunting, cooking to optimizing a website for SEO. And with the right tools, a daunting task like SEO can become much more convenient.
What are SEO tools?
SEO tools are plugins, applications, or extensions that can be used to get SEO information from websites and webpages. These tools determine the chances of the websites and webpages being ranked on the search engine result page (SERP). Several factors are taken into consideration for this, such as the use of keywords, information on backlinks, page speed, etc. The SEO tools come in handy for website owners and digital marketers looking to rank their websites higher on the search engine results page.
Free or paid
SEO tools can be categorized under free and paid tools. There are numerous free SEO tools available on the Internet today. These free tools can be used to get measurable SEO information like page speed, keywords, information about backlinks and domain authority as well as competitors' SEO measurables.
Paid SEO tools like MozPro offer a wider set of information. These often offer an all-in solution, meaning that you will need just one tool for most of the SEO aspects. They also offer site audits, rank trackers, and other reports.
Free tools offer everything that a small-to-medium business will require to formulate a solid SEO strategy. Paid tools are great, but if you don't have a huge budget or just require basic SEO, you can get by by using just the free SEO tools.
SEO tools can offer either an all-in-one solution or be specifically based on one of the different factors or aspects of SEO. To give you an example, SEMrush (the paid version) offers almost all SEO solutions, whereas the Google Keyword Planner is specifically for keyword research.
Like every other task, SEO also becomes more efficient and result-driven when the right tools are used. SEO tools become inevitable for websites in the long run. Especially for websites that are serious about ranking high on the SERP and maintaining a good rank.
45 Free SEO Tools
The Internet today has thousands of SEO tools that offer great assistance to website owners and digital marketers. But, because of their abundance, it is easy to encounter a choice paradox. You might end up confusing yourself and use a tool that you don't need. To ease this choice overload, we have listed down 45 free SEO tools that you can use to rank your website on the first page of the Google SERP.
1. Google Search Console
Google Search Console is a web service that lets website owners or webmasters study and analyze the crawling or indexing status of their website. Search Console – formerly known as Google Webmaster tools – has several features, some of these include,
Verifying a website's crawling status and crawling rate
Providing statistics for website traffic data including the website's CTR, impressions, and positions on the SERP
Checking for security issues on the website
Site speed reports from the Chrome User Experience Report
URL inspection tool
XML sitemap optimisation
Confirming mobile usability
2. Google Analytics
Google Analytics falls under the Google Marketing Platform brand. It was the most used web analytics service in 2019, according to W3Techs. It offers features through which one can track website activities such as bounce rate, pages per session, etc. To get the best benefits of it, you can integrate it with Google Ads and track individual campaign traffic. It provides dashboard data and in-depth reports to the users. Some of its features are,
Tracking campaign traffic and goals
Real-time analytics
Flow visualization reports
Audience insights through audience reports
Cohort Analyses to get insights for an audience outside of the target audience
Here is a demo report provided by Google Analytics; the report details the organic keyword.
3. Enhanced Google Analytics annotations
SEO is a strategy for the long run. This is why tracking progress can become challenging without dates in the analytics reports. To save your day, you can add enhanced annotations to your Google Analytics account. This way, you can mark important dates on the reports. Annotations are used to add context to your reports. You must add annotations for any sudden dips or spikes in the traffic, competitor activity, or industry developments. Anything that can influence activity on your website must have an annotation.
4. Bing Webmaster Tools
Similar to Google Search Console, Bing Webmaster is a tool offered by Microsoft's search engine Bing. It assists webmasters to review and analyze their website performance for SEO issues, crawling status, and more. Some of the features are,
Search performance report: CTR, impressions based on keywords and webpages
URL inspection
Submit and check XML sitemap
Information on Backlinks
Copyrights infringement reports
SEO reports
5. Keyword Planner
Google Keyword Planner is one of the best SEO tools for keyword research. Using the right keywords is key to ranking high on the search results page. Keyword Planner helps you to conduct in-depth keyword research and provides important data for ad pricing, search numbers, and competition. It also provides secondary keywords that people often use. Furthermore, it lets you see the statistics breakdown based on devices and targeted locations.
6. Ubersuggest
This is another great, free SEO tool that you can use to conduct keyword research. It lets you discover new keywords and provides an average monthly search volume, competition, and the average pay per click. It also suggests related long-tail keywords, average backlinks, and the domain authority score.
7. Google Data Studio
Data Studio also forms a part of Google's Marketing Platform. It is an online tool that individuals and small teams can use to convert data from Google Search Console and Google Analytics into dashboards and informative reports. These reports indicate key performance indicators in a visual form.
8. MozCast
Mozcast is one of the top SEO tools used by individuals and professional digital marketers. It is the best Google algorithm tracker, which provides every update in the Google algorithm in the form of a weather forecast or weather report. You can track and analyze Google SERP as well as check domain diversity.
9. Keyword Hero
As the name suggests, Keyword Hero is a tool used for keyword and traffic analysis. You can track traffic and conversions from a particular keyword. It also offers to optimize site structure and content. You can detect brand traffic and non-brand traffic, as well as the query type.
10. Google My Business
Google My Business is one of the most used SEO tools for local SEO. Google My Business is a listing of businesses in Google Search and Maps that helps businesses to be discovered by local customers, post reviews, and thereby drive customer engagement. It provides basic information about your business like the physical address, business website, business contact number, and more.
11. Google Review Link
To get the best results out of Google My Business, pair it with the Google Review Link Generator. Google Review Link can be used to generate high-quality customer reviews for your business. You can create a short URL and share it with the customers; through this URL, customers can leave reviews on your Google Business profile.
12. Google Trends
Google Trends analyze the popularity of top search queries in Google Search. It uses graphs and infographics to display the search results information. It also indicates how often searches have been made within a given time frame. You can also specify certain filters like the geographical location, time period, search type, and category of the search queries.
13. Google Tag Manager
An on-page SEO tool, Tag Manager allows you to manage and embed tracking pixels or tags on your website or mobile app without having to modify the code. It is a great tool to insert structured data into the website. You won't need to hire a developer to get it done for you.
14. Ahref
Ahref provides a suite of SEO services. This includes a site audit for SEO health, competitor analysis, keyword explorer, content explorer, and rank explorer. Rank explorer lets you track your tracking progress, while content explorer lets you explore the industry's top-performing content. It also provides backlink analysis.
15. Xenu
Xenu is a free computer program for examining websites for broken links. It runs smoothly on all versions of Windows. It is a site crawler but offers many more SEO functions. It can help you track the length of title tags all across your website and generate an XML sitemap for your website. It also helps to find 302 redirect links on the website and images missing the alt text.
16. Link Explorer
Moz's link explorer is one of the best SEO tools. It is used to measure backlinks, linking domains, and related link data. It also provides metrics for page authority and spam score of backlinks. You can also use it to analyze the competitors' backlinks, research top-performing content, and find broken links.
17. Mobile-friendly Test
Google's Mobile-friendly test in the Google Search Console is a tool to find out how mobile-friendly a website is. Businesses can simply type in the website URL on the Mobile-friendly Test homepage to get the results. It takes into account how easy it is to access, navigate, and read the website on mobile devices. Furthermore, it provides suggestions to improve the score.
18. Mobile-SERP test
It lets you check the mobile SERP rankings. One can check the mobile ranking by address instead of city or state. It helps significantly if you are aiming to get the top rank in Local SEO. Most SEO tools provide aggregated figures on the search results, but this tool lists down the SERP ranking on the mobile devices.
19. PageSpeed Insights
PageSpeed Insights is used to get a website's score based on its desktop and mobile performance. It tests the speed of the web pages on various devices. The website is scored out of 100. A higher score indicates a speedier and mobile-friendly website. Google Algorithms place significant emphasis on a mobile-friendly website; therefore, the speedier the website, the better chances it has for ranking high on the SERP.
20. SEO Minion
SEO Minion is a browser extension that can be integrated with Chrome or any other browser. It has a variety of features like on-page SEO analysis, multi-location SERP preview, broken link checking, Hreflang tag checking, and many more.
21. SEMrush
SEMrush is another full-suite SEO tool popularly known for keyword research, Google Ad campaign manager and optimization, and competitor analysis. It also provides domain authority data and basic site auditing. SEMrush also provides traffic metrics and is a great PPC tool.
22. SEOquake
It is a browser extension that provides SEO audit, key SEO metrics, compares domain and URLs in real-time, examines internal and external links, and much more. It also lets you export all the data into a .csv file or take a print of the reports.
23. Small SEO tools
Small SEO tools offer various tools. It is helpful not just for website owners and digital marketers but also for content writers and copywriters. For the content writers, it offers a plagiarism checker, grammar checker, paraphrasing tool, word counter, etc. For the digital marketers and website owners, it offers keyword suggestion and optimizing tools, which include the keyword position checker and keyword density checker. It also has backlink tools, website management tools, website tracking tools, proxy tools, domain tools, search engines, and metal tags tools.
24. Natural Language API
Google's Natural Language API uses natural language processing AI technology to analyze the web page contents for syntax, sentiment analysis, and categorization. All these are from the point of view of the search engines.
25. Hunter
Hunter is a free email finder. One can find the email address for any profession. It also has an email verifier that you can use before sending in your emails. Hunter can be used to send emails with confidence to your target audience. It helps to make your email marketing more effective and result-oriented.
26. Lighthouse
Google Lighthouse is a free automated tool that measures the quality of web pages. It runs on-page SEO for accessibility, performance, and more. Lighthouse enhances the ability of the site to be crawled by the search engine's crawlers, which helps in indexing the websites.
27. CloudFare
CloudFare is yet another SEO tool that can be used to optimize the website's speed, which is one of the most important ranking factors of Google's algorithm. It also offers performance and security services. CloudFare offers easy DNS management, which enhances the website's crawl ability.
28. Yoast SEO
This is one of the best free SEO tools for WordPress websites. Yoast SEO is a WordPress plugin that helps websites to rank higher on the SERP. It offers automated technical SEO improvements, advanced XML sitemaps, control over site breadcrumbs, in-depth schema.org, meta title, meta description templates, and more. Yoast SEO also takes into account image SEO, detailing out the volume and trends related to it. Take a look at the following screenshot to get an idea about the Image SEO offered by Yoast SEO.
29. BuzzSumo
BuzzSumo is a cloud-based platform where you can find content ideas, influencers, and platform insights. It also allows users to set up a keyword alert that sends notifications whenever new content with that keyword is uploaded. You can also do thorough research about your competitors and their content strategy on this platform.
30. MozBar
MozBar is a browser extension that provides SEO-related metrics, schema markup, link metrics, and page and authority domain. It also has keywords and a link explorer. Furthermore, it can help you with the HTTP status code for the website.
31. Local Search Results Checker
BrightLocal's local search results checker is one of the most useful SEO tools for local businesses. It lists down the local rankings based on any location that you specify. It offers a local marketing tool that includes a local search grid, local search rank checker, local search audit, citation checker as well as Google My Business audit. It also has a reputation manager and a citation builder.
32. Link Miner
Another great link tool, Link Miner examines web pages for broken links and provides other related link metrics. You can obtain link and social data on any link on a page, display link data next to each link on the page. You can export the link data and see how many total and external links are on the web page.
33. Keyword Surfer
Keyword Surfer is a browser extension that can be used to see search volumes directly in Google search results. One can conduct keyword research, get search volumes, and get content guidelines in Google search.
34. Answer The Public
Answer The Public is a keyword research tool that lists down instant, raw search insights, and provides content ideas to streamline your content strategy. It collects autocomplete data and formats the Google search to draw out content ideas around the keyword that you type in.
35. Screaming Frog
Screaming frog's SEO Spider is a popular crawling SEO tool. It offers a variety of SEO functions such as on-page SEO audit, broken link finder, metadata, page title analyzer, duplicate content checker, XML sitemap provider, and many more.
36. Varvy
Varvy is a multi-tool. It is an SEO analyzer tool that can be used to obtain detailed reports of the SEO of a website. It provides an on-page SEO report, speed testing report, mobile optimization report. Varvy also has an HTTP headers validator, link, and security analysis, and paid links finder.
37. Chrome DevTools
Chrome DevTools is a multi-task tool that provides web developer tools directly built into Google Chrome. It can be used to enhance the speed and performance of the website. You can log messages to Console and run JavaScript in the Console.
38. Rich results test
Google's rich results test confirms whether a website supports rich results. Rich results, according to Google, are experiences that go beyond the blue link. It can include carousels, images, and other non-textual elements. You can simply paste the site URL or site code into Google's rich results test web page to find out if it supports rich results.
39. Rank Math
A WordPress plugin, Rank Math offers suggestions to optimize the content for SEO. You can use it to get the XML sitemap, enable support for schema markup, local SEO, and knowledge graph. It also has a feature for image SEO.
40. SimilarWeb
SimilarWeb provides web analytics, estimates web traffic metrics, competitors' web traffic volume, and sources. It can be used to conduct in-depth research on competitors' SEO strategies. SimilarWeb breaks down traffic sources into six categories – referrals, social media, mail, display, search, and direct. The following report breaks down the search traffic of travel booking websites.
41. Ahrefs Backlink Checker
You might have guessed it. Ahrefs Backlink Checker is, well, a backlink tool. It provides backlink metrics, domain metrics, and page-level metrics, and reports of the estimated organic traffic to each linking page as well as most linked pages.
42. Redirect Path
This is a great crawling SEO tool that lists down the HTTP headers such as caching headers, redirects like 301,302, and 404 status codes. It also displays errors and client-side redirects like JavaScript redirects.
43. Beam Us Up
Another famous crawling SEO tool, Beam Us Up offers 100 percent free crawling. This desktop crawler lets you find common SEO errors, export the data into excel, and find duplicate web pages. Unlike most crawlers, Beam Us Up is a fast and reliable tool.
44. Moz's Keyword Explorer
Moz's Keyword Explorer is considered one of the best SEO tools for keyword research. It allows the users to analyze keywords by search volume, generates keyword lists, reviews SERP details, performs competitive keyword analysis, export data, and a lot more.
45. Marketing Miner
A multi-tool, marketing miner is a data mining application with over 50 tools to make digital marketing smoother and more efficient. Marketing Miner include tools for keyword suggestions, URL indexation, keyword rankings, link checker, analysis tool to get comprehensive data with a few clicks. Marketing Miner is robustly designed specifically to help digital marketers and SEO specialists. It can provide data from thousands of keywords or hundreds of domains without a glitch.
Key Takeaways
SEO is not only relevant for websites; it is also relevant for social media posts, blogs, and Youtube videos. This indicates the omnipresence and increasing importance of SEO. There are numerous SEO tools present on the internet today to help you formulate a result-oriented SEO strategy. Following are some quick tips to help you select the right SEO tools-
Determine your target; if you need basic SEO for your website it is better to go for the free SEO tools instead of paid tools
Use one or two full-suite tools to get quick and reliable information
Use alternate tools if you run out of the free trial period
Be consistent with your SEO analysis
Conclusion
Almost every business today needs to own a website to be able to reach a wider audience. Digital marketing has become an integral part of businesses. But, with the abundance of content on the Internet today, it becomes difficult to rank the website. This is why businesses invest a lot of their time and effort in SEO. SEO is a sure way for websites to increase their traffic, reach, and thereby turnover. Since SEO has many aspects and is still evolving, it can become challenging to formulate a potent SEO strategy. Plus, the Google algorithm is being improved every now and then to make it more robust. This is where SEO tools can save the day. Make sure that you opt for one of the best free SEO tools we have listed above before moving on to the paid tools. Free SEO tools provide great assistance to kickstart your SEO journey and make you proficient in SEO.
FAQs
1. Are there any free SEO tools?
Yes! There are numerous free SEO tools available on the Internet today. Read the article to know more.
2. What are the best free SEO tools in 2021?
Top 10 free SEO tools in 2021-

1. Google Analytics
2. Google Keyword Planner
3. Google Search Console
4. Yoast SEO plugin
5. Ubersuggest
6. Google trends
7. Ahref
8. Moz
9. Neil Patel SEO analyzer
10. Bing Webmaster
3. How can I SEO-optimize my website for free?
Follow these tips:
1. Do thorough keyword research
2. Research and determine your target audience
3. Target 2 to 3 primary keyword
4. Optimize your website for these keywords
5. Enhance Backlinks for better DA
6. Use Google Search console effectively
7. Capitalize on your social media presence
4. How do I find SEO keywords?
Keywords play an important role in a website's SEO. To find SEO keywords, follow these steps:
1. Know everything about your business 
2. Determine your SEO objectives
3. Determine your target audience
4. Conduct keyword research to determine primary keywords relevant to your business
5. Use Google Keyword Planner or a similar free keyword tool
6. Analyze your select primary keyword regularly
5. Is SEO free of cost?
The cost of SEO depends on whether you optimize your website on your own or hire an agent to do it for you. An SEO agent generally charges anywhere between INR 5,000-30,000 per month.
6. Is SEO hard to learn?
SEO is not as difficult as it is often perceived. Given the willingness to learn and the right resources, anyone can learn SEO within a few weeks or months.