Marketing
The 38 Best Digital Marketers to Follow On Social Media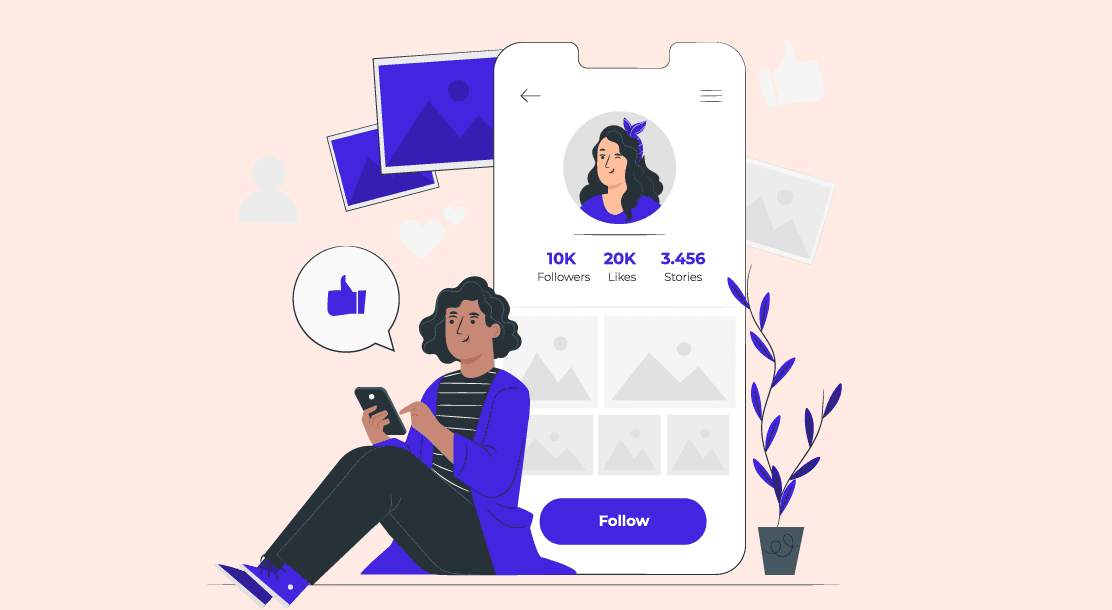 Table of Contents
How Do You Recognize a Person as A Digital Marketing Expert?
The 38 Best Digital Marketers to Follow In 2022
Key Takeaways
Conclusion
FAQs
In today's age, digital marketing is an ever-growing field on the Internet. Every organization, company, business venture, and startup uses it to target an audience and produce desired results.
Digital marketing now ranges from subtle marketing techniques to prominent practices that persuade customers to buy a product. There are different ways to market a product; marketers can send out emails, newsletters, and social media. Marketing experts touch the various marketing elements and produce an effective marketing campaign to create an impact.
How Do You Recognize a Person as A Digital Marketing Expert?
A digital marketer is said to have exceptional communication skills and should be able to organize and transform information. But how does one recognize a person as a digital marketing expert? One needs to be creative and good with words. Creativity is indeed the desired skill to possess if you are a marketer. Marketing has an understanding of data analytics; results drive your actions.
A digital marketer should know how to strategize content and digital marketing campaigns. They should be aware of terminologies like SEO and SEM. Having an understanding of social media engagement would always be an added benefit. When it comes to educational qualifications, digital marketers usually pursue a degree in engineering, bachelor's in business administration, and bachelor's in commerce with a specialization in marketing.
In simple words, just using Google does not mean that you are a digital marketer. You need to know how to sell something on Google and how to rank pages online by creating an organic reach and using advertisements on social media platforms.
The 38 Best Digital Marketers to Follow In 2022
Social media is a dynamic space. Therefore, it is crucial for you to be in the loop and have experts as your mentors. These are the top digital marketing influencers who will guide you to perform better, have researched campaigns, create visually strong content, and have effective social media engagements.
Are you looking forward to learning these insights from experts themselves? Here are the top digital marketing influencers you need to follow in 2022.
Are you interested in startups, marketing, and event management? Vasil Azarov is the person you should be following if you are interested in all things about growth. He is the CEO of Growth Blazers, a community-driven enterprise for marketers and founders. He has a great understanding of growth hacking and marketing for startups.
The CEO of AdVenture Media Group has expertise in Google Ads and teaching. Isaac Rudansky is one of the top digital marketing experts and shares successful insights about digital marketing and Google Ads.
He is the CEO of MobileMonkey and Founder of WordStream. Larry Kim uses his Twitter profile to share explanatory pieces on how to use marketing for growth along with social media. He also offers webinars for budding marketers to learn the intricate details about marketing.
He is a brand evangelist at Agorapulse who has content development, social media, and email marketing expertise. Mile Alton also helped build good partnerships with the company and other organizations.
He is synonymous with his online persona, leading the headlines for branding, marketing, and social media development. Neil Patel is one of the top digital marketers globally who has been recognized by various names like Forbes, Wall Street Journal, and the United Nations.
Facebook is now emerging as an important medium of communication for brand development. Mari Smith is known for her great understanding and in-depth analysis of social media engagement on Facebook. She's an expert in marketing.
She is the Director of Marketing for the popular digital marketing website MobileMonkey. Virginia Nussey has an experienced understanding of chatbots and is often known as "Botgirl." She knows how to work on social media engagement and SEO.
Digital marketers are aware that chatbots are a necessary part of your firm. Craig Cameron specializes in chatbots and automation to create marketing software. He also has expertise in Facebook marketing.
She is the VP in Brand Marketing at SEMrush who has expertise in SEO, SEM, social media, and branding. Olga Andrienko heads a global marketing team and understands the different marketing patterns with the latest trends that are in place.
India's Raj Shamani, who has an expert understanding of how the market works, is part of the startup ecosystem and cryptocurrency. He has been creating content via Instagram and has given several speeches about growth and marketing.
An IIT Delhi Alumnus is now changing the digital marketing ecosystem by creating a school for the same. Pradeep Chopra launched Digital Vidya to train students about the importance and impact of marketing.
If you are interested in upscaling your business via marketing tools, you should follow Deepak Kanakraju's blogs as he shares insightful details about how companies generate growth-related systems.
He has been vocal about creating perspectives on digital marketing and using social media as an important business tool. Sorav Jain has titled books and created communities on Facebook that work on the concept of brand development, where people can share questions and answers relating to digital and branded marketing.
She's an author and a marketer who has great expertise in the online world. Ann Handley has written a book that is a go-to guide to creating exclusive content that becomes a trend.
Creating social media campaigns is not an easy task, and it requires research and knowledge to generate campaigns that perform exceptionally well. Christian Karasiewicz has been creating successful campaigns since 2006
He is a digital marketing blogger and consultant who shares his key insights on branding, online business, and digital marketing. Jitendra Vaswani covers the most important marketing trend that creates a buzz in the business ecosystem.
He calls himself a "solopreneur" who has pursued a degree in bachelor's of technology and is now working on creating a future and blogging. Harsh Agarwal covers digital marketing trends and gives expert advice and opinions on different fields.
He is an online marketing consultant who works for branding. Himanshu Arora has also trained people from The Times of India, ICICI Bank, TCS, and Wipro. He currently manages an online digital marketing platform called Social Panga.
Jeff covers trending topics like entrepreneurship, social media engagement, content development, and content marketing. Due to his expertise, Jeff Bulas has also been ranked by Forbes as one of the best influencers.
She has been a digital marketing expert since 1996 and has done exceptionally well for certain brands online. Madalyn Sklar also holds a chat show with social media enthusiasts and digital marketers to discuss upcoming trends and what the market can do to create good content.
Jay Baer has done exceptionally well in marketing and customer servicing. He has advised on good sales methods of scaling businesses and generating good customer growth; he has advised several iconic businesses and brands.
Marcus Miller works as an SEO consultant and has written blogs for digital marketing and growth management, where he's shared his researched and detailed insights on how to create digital marketing strategies and content marketing.
Lilach is an author, podcaster, and speaker who has created top-notch content and helped various brands like Oracle and ZEEF grow. She was also named as a good performer social media influencer by Forbes.
He is a digital marketing consultant who creates results-driven marketing campaigns where he optimizes and generates content. He helps in developing businesses and creating solutions.
Amit Bhiwani is a techie who has reviewed various tech products on his YouTube channel and has a good social media following.
John Paul upscales businesses and small groups using tech-driven blogging and social media.
Sujan Patel is the founder of Mailshake, and he is a growth marketer. He has played an important role in driving successful sales campaigns for various brands.
Are you looking for an expert understanding of tech start-ups and digital marketing? Someone who is an expert who has created exceptionally healthy software that helps escalate digital marketing? Rand Fishkin is the right choice for all of this.
Interesting social media tools and trends say a lot about how the business' marketing campaign has turned out. Mike helps create successful social media strategies that speak louder than others and help you grow.
Himanshu has years of experience in blogging and online marketing, where he shares analysis of various researches on his blog called BlogRags.
Yam Regev, the CEO at Zest, and his team are creating a transparent marketing platform with curated details on digital marketing campaigns, growth management, and product development. It is an open platform like a community where readers can share their insights and judgments as well.
Maddy Osman is a well-known SEO content marketing manager and strategist who has contributed to various websites like Adobe.
Jamie has been creating specialized guides for digital marketing tools. These guides have a simplified understanding of digital marketing techniques.
Andrew Chen is a growth hacker and has expertise in branding and marketing. He has curated a weekly newsletter that talks about the startup culture and all the information you need to know.
GaryVee has successfully invested in various startups like Uber, Twitter, and Facebook. Gary is all about social media trends and has vast knowledge about Snapchat.
Technical understanding of SEO is a difficult task, and Jason has mastered covering such technical details in his blogs where he also talks about how effective PR is. He shares insights on creating social media strategies.
Affiliate marketing is a growing field, and it works as one of the successful digital marketing campaigns. Kulwant is an internet entrepreneur who focuses on shaping young minds who have just stepped into this field.
Analytics are the cool subject that almost every digital marketing is now covering, but who will devise a plan on creating effective digital marketing and branding campaign strategy? SociAlert uses trends to create brand keywords and hashtags and is owned by Pankaj Narang.
Key Takeaways
Digital marketers provide extensive knowledge and incredible value to their subscribers and followers.
They are experienced and know how dynamic the digital marketing space is.
Their communities are built on the idea of sharing insights and in-depth analysis of successful campaigns.
Digital marketing now ranges from subtle marketing techniques to obvious practices that persuade customers to buy a product. There are different ways to market a product; marketers can send out emails, newsletters, and social media.
A digital marketer should know how to strategize content and digital marketing campaigns. They should be aware of terminologies like SEO and SEM.
Conclusion
These top digital marketing influencers are collectively a fantastic source of information for individuals and companies alike.
FAQs
1. How effective is digital marketing?
Digital marketing is effective for businesses running online to reach their targeted audience. Digital marketing is also effective when producing certain social media campaigns to promote your product or service.
2. Why should you follow digital marketers?
Digital marketers can help you understand the intricate details about marketing and their insights about researched and relevant data. Digital marketers train you to create successful campaigns. 

3. Which social media platforms should you use to follow digital marketers?
You can follow digital marketers on LinkedIn, Twitter, Facebook, Instagram, and YouTube.
4. Who is a digital marketer?
A digital marketer is a person who understands marketing and advertising, content development, technical details about marketing, and how to persuade customers to buy their product or service.
5. What skills should you have to become a digital marketer?
If you are a digital marketer, you should be skilled in communication, content creation, and technical development.