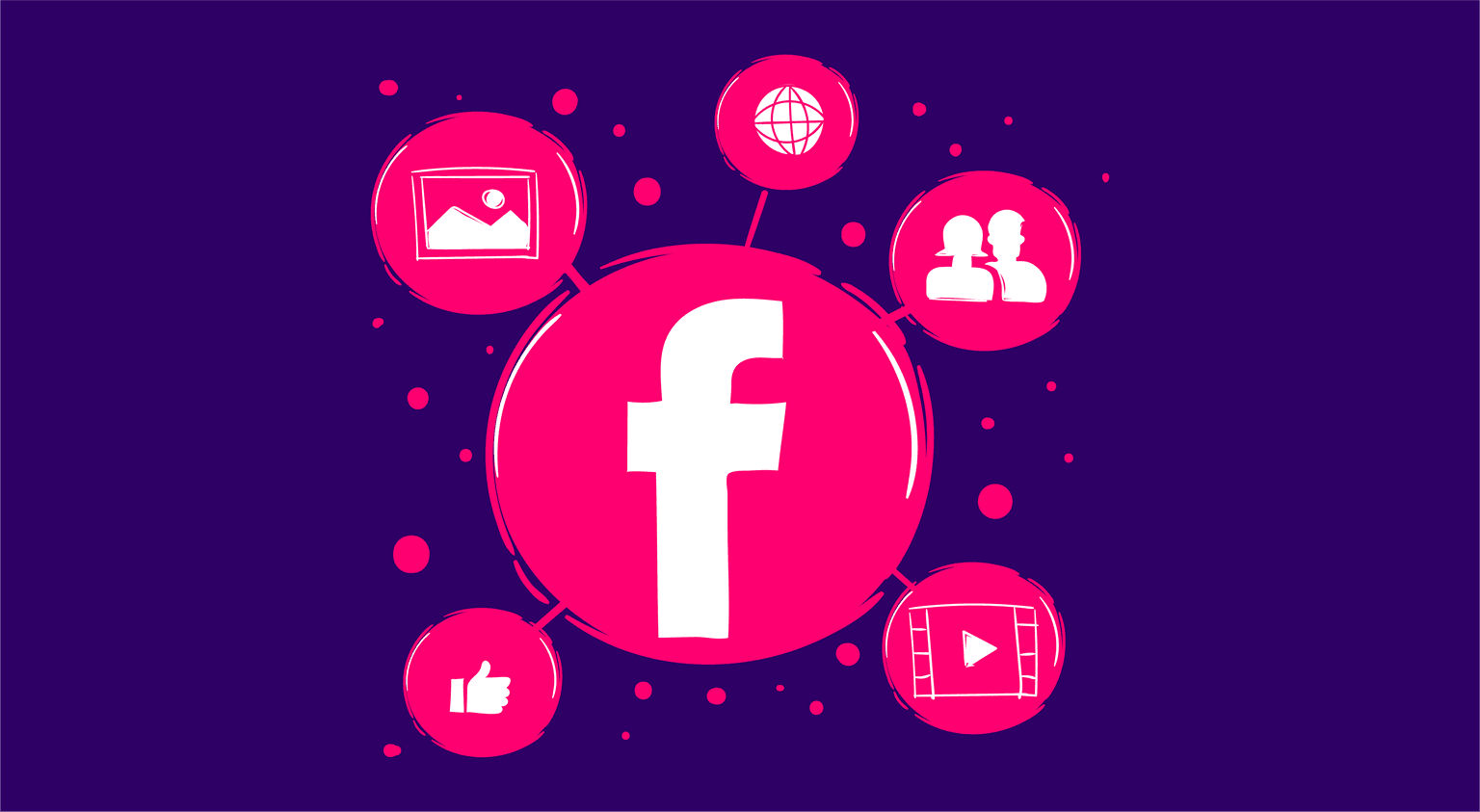 Table of Contents
Things to Remember When Posting Content on Facebook
The Best Facebook Content Examples You Can Use
Key Takeaways
Conclusion
FAQs
Today, most marketers and businesses know that Facebook (now Meta) is one of the best places to engage and connect with their audiences. With 93% of businesses active on Facebook (according to HubSpot), it's no surprise why it's one of the top platforms to showcase your brand. Every seasoned marketer knows that the key to reaching success on the platform lies in engaging the audience.
If you're wondering what content for Facebook is great for your business, look no further. In this blog, we've listed the different types of FB content that will help you drive engagement.
Things to Remember When Posting Content on Facebook
There are a few important things to keep in mind when posting content on Facebook to get maximum engagement. They are as follows:
Be consistent with your content production.
Make sure you post content at the right.
Be proactive when it comes to responding to feedback.
Share content that adds value.
The Best Facebook Content Examples You Can Use
There are various types of content on Facebook that marketers and businesses use to engage and grow their business. Here, we list some of the best content to post on Facebook.
1. User-generated content (UGC)
User-generated content can be in the form of text, images, video, etc., and is usually posted by the audience on social media channels. You can appeal to your users to create content for
your brand, and give them some incentive to do so. FB content in the form of UGC comes with a lot of benefits. Some of them are as follows:
It saves you a lot of time and effort.
It increases your content's shareability.
It helps strengthen your relationship with your users.
2. Humorous content
Funny content is all the rage these days. Humor is one of the best types of FB content to use if you're looking to engage your audience. Now, you may wonder, "Why humorous posts?" Wouldn't they look unprofessional? Well, times are changing, and people do not have the time and patience to listen to sales pitches or promotions: they simply want entertainment. So, many marketers are now adopting humorous content—such as memes and GIFs—and are already succeeding.
Memes are extensively used on social media networks. When it comes to the best Facebook content examples, memes take the cake. They are used by brands and marketers to boost brand recognition. You can create a great meme using data and insights you've gained about your audience. Memes are highly relatable and entertaining, and can, therefore, help generate a large number of shares (which may not be possible with other types of FB content). However, make sure to use memes only if they are fit for your brand and align with your target audience.
3. Giveaways
Who doesn't like gifts? This is exactly why giveaways generate engagement. When creating content on Facebook, you must include giveaways, as people are always tempted to participate or leave a comment when they see such a post. No matter what, people don't want to miss out on the chance to win. It's all about the rush and excitement, and that's one of the main reasons why ideas like giveaways are one of the best performing content to post on Facebook.
4. Moment marketing content
Are you aware that 64% of consumers want businesses to take a stand on social issues? Yes, that's right. That's the reason engaging the audience with FB content centered on current events has now become important for all businesses. This concept is also known as moment marketing.
News and current events are always seen as preferable topics when it comes to social media. Hence, it's great to use this type of FB content. You can leverage real-life events to boost your brand recognition. For instance, if there's a cause you care about, and you see some recent developments being made in that area, you can create content around it and post it to Facebook. Voicing your thoughts on current events can help build brand awareness and also gain exposure.
5. Inspirational content
When it comes to content on Facebook, inspirational images and quotes are becoming quite popular. People are drawn to motivational speeches, visuals, and quotes, and this format is a big thing on Facebook now.
One way to drive engagement through this kind of FB content is to combine images and quotes. Make sure the quote you choose is relevant to your brand. It should also add some meaning to people's lives. Maintain a clear contrast between the text and visuals. If you use a loud background, it will distract or annoy people. So, ensure you keep it simple yet impactful.
6. Video content
Research shows that video posts have a whopping 13.9% rate of organic engagement on Facebook. Video is the best type of FB content that performs as well as delivers. A native video is a video originally uploaded on a platform, rather than being shared through other platforms.
Although native videos need more effort, they have the best engagement. Today, most businesses and marketers are getting into video marketing, as it is the best tactic to generate user engagement. So, if you haven't already thought about posting content on Facebook in the form of video, it's time to start right away.
Live videos are another type of content on Facebook that has gained a lot of importance. Facebook is one of the leading online networks when it comes to live streaming. There are many benefits when you host live video sessions on Facebook. Here are a few advantages of them.
Users love to engage with content creators and brands who go live. They are more likely to join a live stream online than to watch a video.
Live streaming encourages more communication with your audience. It helps build meaningful relationships with your users.
Live streaming is cost-effective, making it a great option for small businesses or brands who do not want to spend too much money on advertisements and promotions.
Key Takeaways
With 93% of businesses active on Facebook, it's no surprise why it's one of the top platforms to showcase your brand.
Every seasoned marketer knows the key to attaining success on the platform lies in engaging the audience.
Funny posts are one of the best types of content to post on Facebook.
Another popular FB content strategy that you can use is user-generated content. The moment you notice your customers are making content for your brand, ensure that you promote and share it.
Who doesn't like gifts? This is exactly why posts like giveaways generate engagement.
News and current events are great ideas to create your FB content around.
Combining images and quotes is an easy and fantastic way to attract your audience.
Research shows that video posts have a whopping 13.9% rate of organic engagement. Video content is the best FB content format that performs and delivers.
Conclusion
These were some of the best FB content formats to use for your business. Remember, not every format may suit every business, but the idea is to try out different types of content to see which one suits your business the best. Make sure you take the time to understand which type of content works for you before you go ahead with your marketing strategy on Facebook.
FAQs
1. What is the best FB content post?
There's no doubt that video content is one of the best forms of content on all social media platforms. Video content is known to have a higher rate of engagement.
2. How do you make attractive posts on Facebook?
Here are a few tips on how you can make your Facebook posts attractive.
– Keep your posts short.
– Have a clear message. 
– Write valuable content.
– Use emotional words.
– Add captions to all images.
3. Which posts work best on Facebook?
Here are a few posts that work well on Facebook. 
– Posts that ask questions
– Behind-the-scenes posts
– Posts on trending topics
– Infographics
– Videos
– Memes and GIFs
4. How can I increase my comments and likes on Facebook?
Here are a few tips to generate more engagement on your Facebook page.
– Develop a smart marketing strategy.
– Keep your page up to date with all the necessary details.
– Make your Facebook page easy to find.
– Consistently post engaging content.
– Organize contests.
– Engage with other communities and brands on the platform.
5. What formats of content work best on Facebook?
The following are the best types of content to post on Facebook.
– Live videos
– Native videos
– Funny posts
– User-generated content
– Current events
– Inspirational content