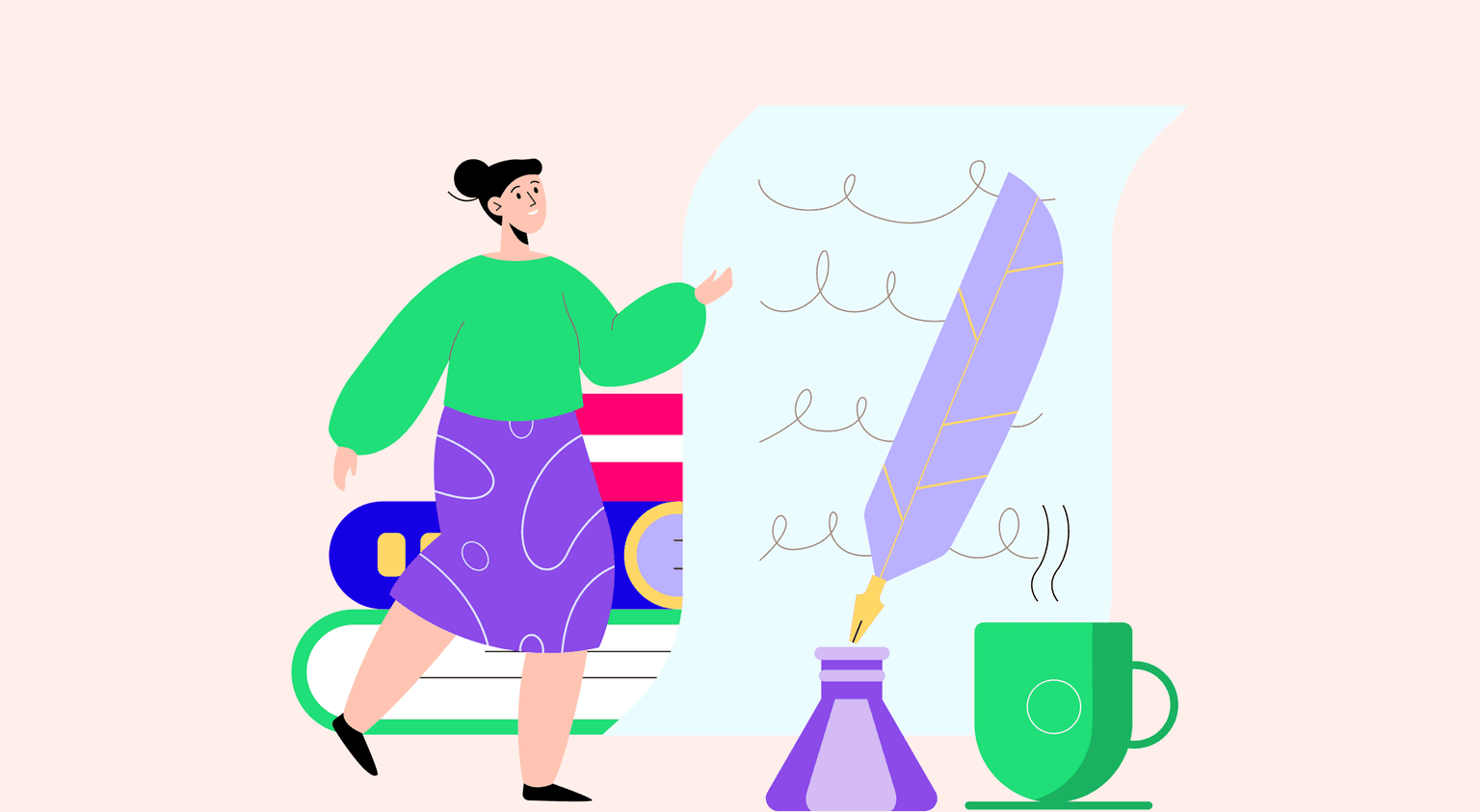 Learn how a good AI story writer helps create brand stories. Explore advancements in AI that help make stories. This blog tells you more about working with AI writers.
A brand story conveys important information and feelings about your brand or business. It differs from regular advertising because it aims to make people feel something about your brand, not just show or tell them about it.
In this blog, we will address the various ways we can tell brand stories with an AI story writer.
Why Does Your Business Need A Brand Story?
A brand story is important from a marketing point of view. There are several reasons for this:
People like to feel connected to the brand they are buying from.
They prefer to buy from brands that share their beliefs and values.
A brand story can give your brand identity a new direction.
A strong brand identity helps people trust your brand and helps you achieve your goals.
It allows your audience to participate in creating and customizing content, and to have ownership of it in a way.
8 Reasons You Need AI For Writing Your Brand Stories
The following are the key reasons for using an AI story writer for your brand stories:
The people you want to reach are spread out across different websites and communication channels.
Social media sites continuously come up with new ways and designs for making interesting content.
Your audience is spending its time on different platforms and media formats.
There is a lot of content available, which makes it difficult to reach your audience even if your brand story is good.
Audiences now have higher expectations from brand content.
Traditional advertising is no longer useful.
Content made by users is more personal and relatable to your audience compared to content that is solely focused on advertising your brand.
Your audiences can use ad-blocking tools to interrupt and block advertising.
Peppertype.ai is an innovative solution that enables businesses to streamline their content creation process.
It utilizes AI and advanced machine learning to understand your brand and target audience and generate original content for you in over 25 languages. The platform's AI engine has been trained with over 100K+ of content to understand what would work best for your audience, ensuring that you create engaging and persuasive content on your own.
The platform provides templates for marketing ideas, blog strategy, ad copies, brand taglines, social post suggestions, Quora answers, and product descriptions.
Peppertype.ai by Pepper Content can leverage the AI-powered platform to ideate, create, distribute, and measure your content and prove your content marketing ROI. In fact, it has a proven track record of reducing costs by 62%, increasing lead generation by 54%, and growing conversion by 30%!
6 Ways to Use AI For Writing Stories
Fast content generation

AI for writing stories can help creative teams to create content quickly
This is done by automating repetitive tasks that slow down the marketing teams.
Different story styles

An AI story writer will help computers look, listen, and learn from what a writer is trying to do and make recommendations
This will save time and allow you to focus on creativity or strategy rather than on tactical tasks.
Use data for the story writing

Story writing AI and machine learning uses data to help creative tools become more contextually aware.
They can provide options based on the task at hand.
Identify the right audience

Instead of looking at the audience demographics, it is better to identify people who share similar interests and are connected.
This will help you understand and connect with people who share common interests.
Build empathy with your audience

Story writing AI can help you understand what your audience is interested in.
This will help you create your brand story around those topics and interests.
This will make it easier for your audience to connect with your brand.
It can also lead to increased engagement and sales.
Understand your audience's content preferences

Use AI to collect information about your audience.
With this, you can better understand what kind of content they like, why they like it, and when they prefer to consume it.
This can help you use AI for writing stories that are suited to your audience's preferences.
Create your Brand Story With an AI Copy Writer
Use the following detailed steps to create your brand story with an AI story writer:
Answer these key questions about your brand story to build a structure:

What is the purpose of your brand?
What are the values that your brand represents?
Who is your target audience?
What makes your brand unique?
What are the main challenges that your brand has faced?
How has your brand evolved?
What is your brand's vision for the future?
Enter the keywords into your AI story writer

Give your story-writing AI software the main words or phrases that you want to include.
The story-writing AI generator will use this information to generate text that is related to those keywords.
This can help you create content more quickly and efficiently.
Add a human touch to your story

Review and edit the text from the AI story writer
This ensures that it aligns with your brand's values and goals
The Dos and Don'ts of Creating a Brand Story With an AI Story Writer
Do build a unique story

This way you will stand out from your competition
Do use good visuals

Illustrate your brand story with good visuals.
Interesting visuals draw your audience into the story.
Use story writing AI to create good images.
The better the visuals, the stronger your brand image and impression.
Do be honest

Consumers are not loyal to a dishonest brand.
Acknowledge your failures and struggles as a brand.
This will improve your authenticity as a brand.
Don't forget the story structure

AI for writing stories works best with a proper story structure.
Make sure you include a beginning, middle, and end to your brand story.
Don't focus only on yourself

Do not talk only of yourself.
Build your brand story around your customers.
Use the AI story writer to highlight the value you provide your customers.
Don't forget a "call to action."

Do not forget to include strong and clear instructions for your customers
Use powerful language and strong verbs to motivate your audience to get involved with your brand.
The Final Word
You must create an interesting and relevant brand story to build a strong and successful brand. A brand story tells your customers how your brand got to where it is now.
Use AI for writing brand stories that collect information from different sources and identify patterns. This way an AI story writer can help you create more interesting brand stories.
Use story writing AI tools and techniques to create a great brand story. Connect with your audience emotionally and strengthen your brand's values and identity.
FAQs
1. What is a brand story?
A brand story is a well-connected tale that covers all the facts and emotions that are associated with your brand or business.
2. Why is a brand story important?
A brand story can help your brand stand out better.
It can improve brand loyalty and connect better with your audience.
3. How can an AI story writer help you to create a brand story?
An AI writer that writes stories can help you gather and analyze data to identify patterns to build your brand story.
It can also generate content based on keywords and preferences.
4. How can AI for writing stories help you improve your brand story?
AI can help you understand the preferences of your audience.
It allows you to create content that matches their interests.
You can also use AI to generate content that matches your brand's values and goals.
5. How can you add a human touch to AI that writes stories?
Review and edit the text.
Make sure that it is authentic and aligns with your brand's values.
Add your voice and personality to the content to make it more relatable and engaging.